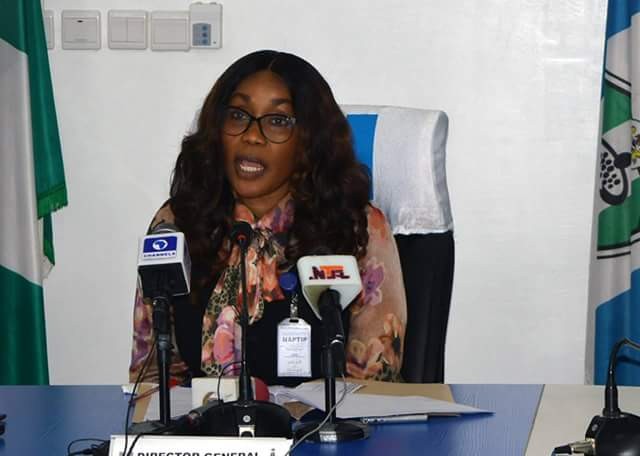 By Sunday Oyinloye
 Director – General of the National Agency for the Prohibition of Trafficking in Persons (NAPTIP), Dame Julie Okah – Donli is excited about the conviction of a British based- Nurse, Josephine Iyamu vowing that it marks the beginning of renewed determination of her Agency to bring all foreign – based human traffickers to justice irrespective of their location across the globe.
Julie who has turned the heat against human traffickers in Nigeria stated further that the Agency in collaboration with other foreign partners and the law enforcement agencies would continue to expose suspected human traffickers and make them to face justice just like their counterparts in Nigeria.
NAPTIP boss stated this while reacting to the conviction of the human trafficker by the Birmingham Crown Court.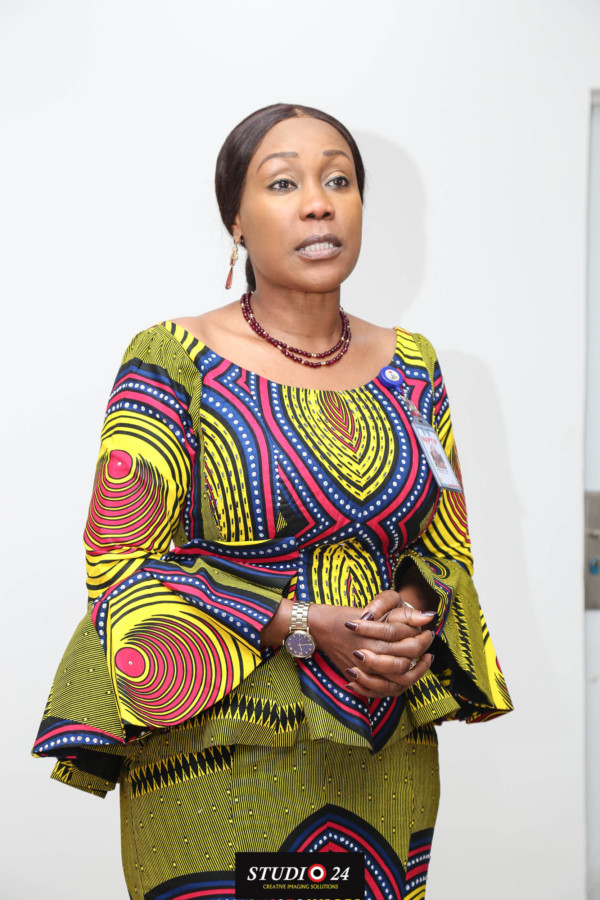 It would be recalled that operatives of NAPTIP and National Crimes Agency (NCA) had during a joint operation tagged "Operation REDROOT", arrested the convicted human trafficker under the joint counter trafficking project called Joint Border Task Force (JBTF) and charged her before a Birmingham Court. The operation was carried out by NAPTIP in partnership with the British government.
With this, Josephine Iyamu has become the first person to be convicted under new modern slavery laws, after being found guilty of trafficking five Nigerian women to Germany to work as prostitutes.
Josephine Iyamu was prosecuted under the Modern Slavery Act involving victims who have no connection to the UK but have been victimised by a British national.
Jurors were told the 51-year-old Liberia-born British citizen forced the women to swear oaths to hand over money to her during "juju" ceremonies. These included forcing women to eat chicken hearts and drinking blood containing worms
Iyamu, formerly of Bermondsey in London, then arranged for the women to be trafficked across the Mediterranean, with one being told to pay a "bill" of €37,000 (£32,700).
She was convicted at Birmingham crown court of five counts of arranging or facilitating travel for sexual exploitation.
According to a Press Statement by NAPTP signed by Adekoye Vincent, Prosecutors said the Voodoo rituals gave Iyamu crushing psychological control over the women, who were too afraid to challenge her or to fail to pay her back tens of thousands of euros she charged them to be trafficked into Germany.
Jurors also convicted Iyamu of perverting the course of justice by arranging for relatives of the complainants in Nigeria to be arrested. Her husband, Efe Ali-Imaghodor, 60, was acquitted of doing acts intending to pervert the course of justice.
The NAPTIP Director – General said that the conviction of Josephine Iyamu would serve as a deterrent to other traffickers who believe that they will be protected outside Nigeria.
Her words: "I am particularly happy that justice has been secured in this case. Our collaboration with the foreign partners has paid off and it is a warning sign  to other trafficker especially those based outside Nigeria.
"Let them know that distance is no more a barrier to the operations of NAPTIP as far arrest and prosecutions of suspected human traffickers are concerned.
"As part of our renewed determination to root out human trafficking from Nigeria, we have strengthened our networking and collaboration with the relevant sister law enforcement Agencies around the world. This simply means that there no more a hiding place for any human trafficker around the world.
"I sincerely commend officers of NAPTIP and our partners in NCA for this heartwarming development"