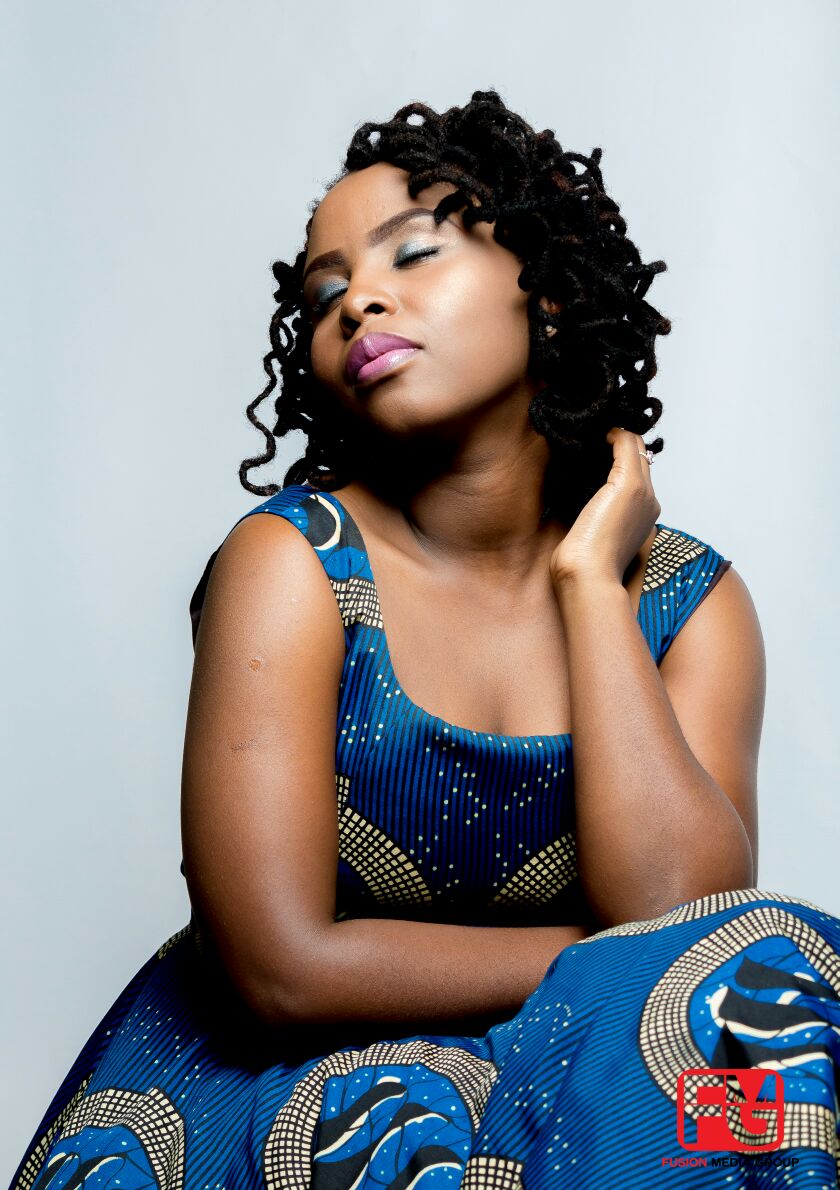 Nomashawekazi   Michelle  Sangiwenkosi  Damasane known in Zimbabwean entertainment industry as  Lady Tshawe is a passionate artist with rare  gifts in acting, poetry, music, dance and jewelry making. Her Father, Reverend Paul Damasane who is also a singer and poet played an important role in shaping the future of his daughter. Lady Tshawe who is one of the leading Actresses in Zimbabwe has featured in many movies including The Lost Letter which was on Zambezi Magic channel of DStv. She starred in the Zimbabwe National Dance Ensemble at the opening of the 20th General Assembly of the United Nations World Tourism Summit hosted by Zambia and Zimbabwe at Victoria Falls in 2013. Recently she emerged the winner of the Roil Bulawayo Arts Awards as the most outstanding Theatre Actress in 2018.   In this interview with Green Savannah Diplomatic Cable, Lady Tshawe who interestingly is marking her birthday today speaks about her career and the entertainment in Africa
Excerpts: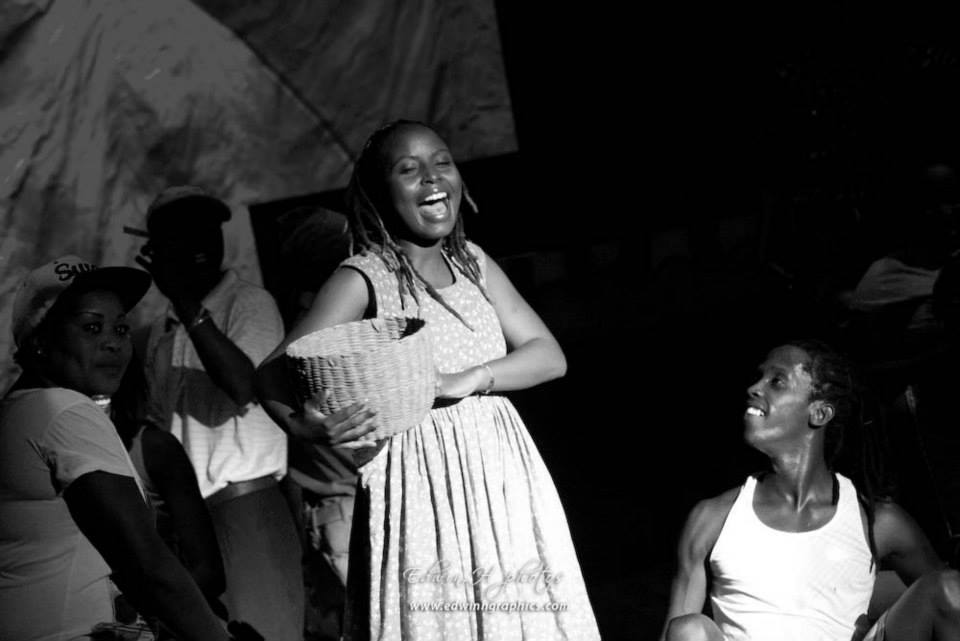 Your father is a Reverend, which implies that you were probably raised in a conservative environment, why did you chose Acting as a career?
Surprisingly, my father is an artistic man. He is a poet as well as a singer. I like to say that i did not choose my career but rather it chose me.
You have the ability to sing in Ndelebe , Zulu, English Shona and Xhosa, how were  you able to achieve this feat?
This was through my father. He is a man who speaks over 10 African languages and I was always keen to learn anything and everything he had to teach. I can't say I am the linguist my father is, but one day i just might be. Also to understand a language, I figure it's easier to do so through music and my father being the musician he is, had a willing student in me.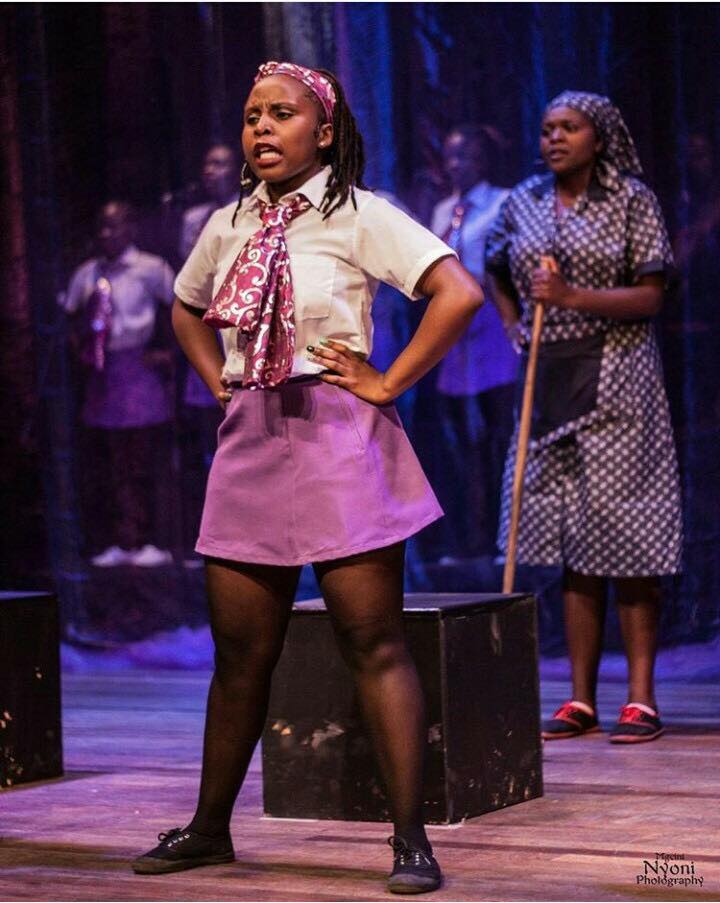 You are also a publisher, how are you able to combine publishing, acting and singing?
I am a firm believer that you have to leave a legacy behind, not only in thought but in black and white. So, when I get the opportunity, I sit down and put a book together. That was how I found a publisher and got my anthology published. With my career it's always easy to find time to write because you write in between rehearsals, when you travel, or when you don't have any gigs going on. And when i got free time i gathered all my poems together and chose the ones i thought were inspirational enough to be put together into a book.
You have acted in many movies, would you like to share your experiences in these movies and how you became an Actress?
Each movie has been challenging in its own special good way. All of them were Zimbabwe movies; they have made me come out of my shell as an actress. Qiniso taught me how to receive criticism or should I say back slash from people, it gave me the back bone needed to survive the entertainment industry. My character was one i had never done before which was an adventure i enjoyed and i believe made me grow as an actress. The Lost Letter was another movie that was fun to do. I had a more chilled, mature character but still a lot of lessons learnt on and off set. Best experience about the lost letter was that it featured on Zambezi Magic Channel on DStv which meant Africa got to watch it.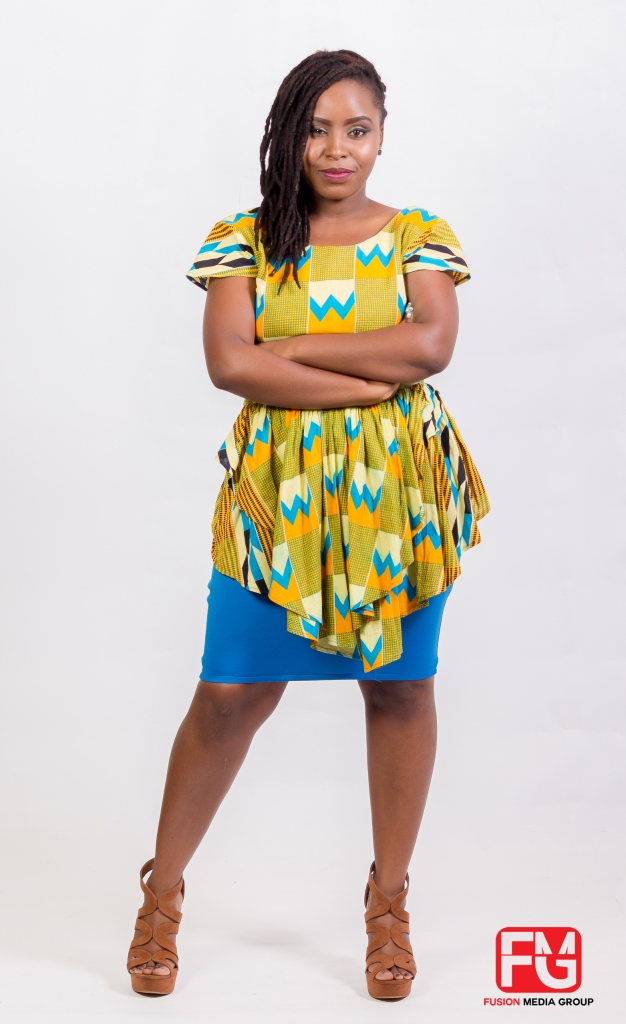 Our readers will want to know your experience when you starred with the Zimbabwe National Dance Ensemble at the opening ceremony of the   20th General Assembly of the United Nations World Tourism Summit hosted by Zambia and Zimbabwe at the Victoria Falls in 2013?
That was my first ever national event soon after finishing university. It was amazing. To be able to represent your country at such a prestigious occasion in front of presidents and important people was literally a dream come true. Rehearsals were tough; we spent a lot of hours and at times rehearsed into the night perfecting the opening ceremony just to get it right. At some point I wanted to quit because it was so hard. But it had to be hard. This was a big event! And everyone loved it; i can still remember the applause we got after we performed! Nothing can describe that moment!
What was the most challenging moment of your acting career?
Wow, I must say it's when I am in the rehearsal room, when I am struggling to get the character right or get my lines right, or just having a bad day in rehearsals. Those are my most challenging moments. But I cannot say I have had one major challenging moment.
There must have been some moments you felt fulfilled as an Artist, what are those moments?
When someone comes to me and says 'Lady Tshawe you inspire me' I know then that I am fulfilling my goal in life, to inspire others with my gifts.
What are the major challenges of the entertainment industry in Zimbabwe and do you see yourself shaping the future of the industry in your country?
I believe the major challenges faced in the country are monetary. Creative industry in the country is struggling because the resources are barely there and if there are there, they are misused or we are not seeing where they are being used. I have always said i want to be the breath of fresh of air in the entertainment industry in my small way. By God's grace, where I can, I want to better the industry, better it for females especially for actresses and poets because that is close to my heart.
You won the 2018 Roil Bulawayo Arts Awards as the most outstanding Theatre Actress what does this mean to your career?
It means that I keep working at my craft as an actress and keep getting better. I am indeed humbled for the acknowledgement and recognition for my hard work but it's a gentle push that says hey girl, keep working!
As multi-talented Actress, what do you consider as the future of the entertainment industry in Africa?
African entertainment industry is not only a gold mine already being unearthed; it is also diamond that will soon become everyone's best friend.
Instagram:         ladytshawe
Email   :                     miss.ladytshawe@gmail.com
Skype:                                miss.tshawe
Facebook:                           http://www.facebook.com/LadyTshawe
Twitter:                       https://twitter.com/LadyTshawe
 Blog:                           www.ladytshawe.tumblr.com 
Youtube                     www.youtube.com/TheTshawe