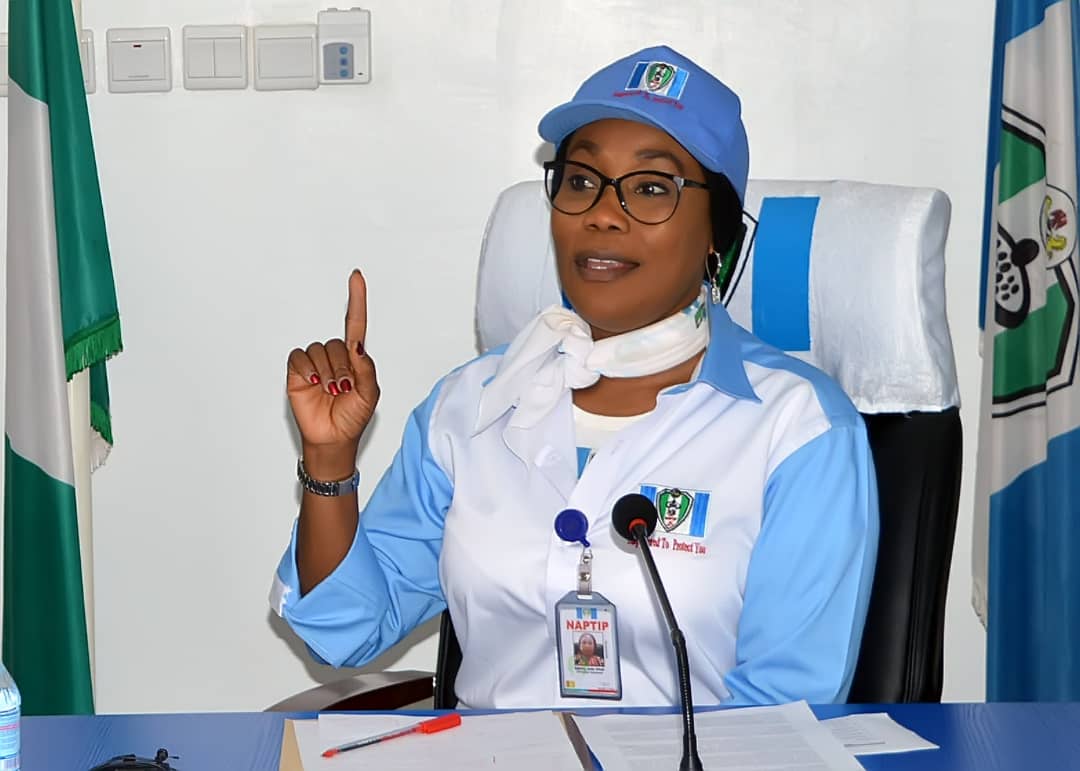 By Sunday Oyinloye
Recently, it was widely reported that an Edo State High Court in Nigeria sentenced one Richard to seven years imprisonment for human trafficking. Richard was said to have taken his victim to a shrine, where an oath of secrecy was administered on her and asked to pay back the sum $55,000 within a year. He was alleged to have warned the victim never to report her madam to the authorities in Russia; otherwise, she would   run mad.
This is one of the of the heart shattering experiences that the National Agency for the Prohibition of Trafficking in Persons ( NAPTIP )had been contending with in its efforts at eliminating human trafficking. Stories have been told of how few heartless Nigerians connive with their foreign collaborators to indirectly enslave young girls and ladies turning them to sex-machines for financial benefits, but that is not after they have sworn an oath in Nigeria.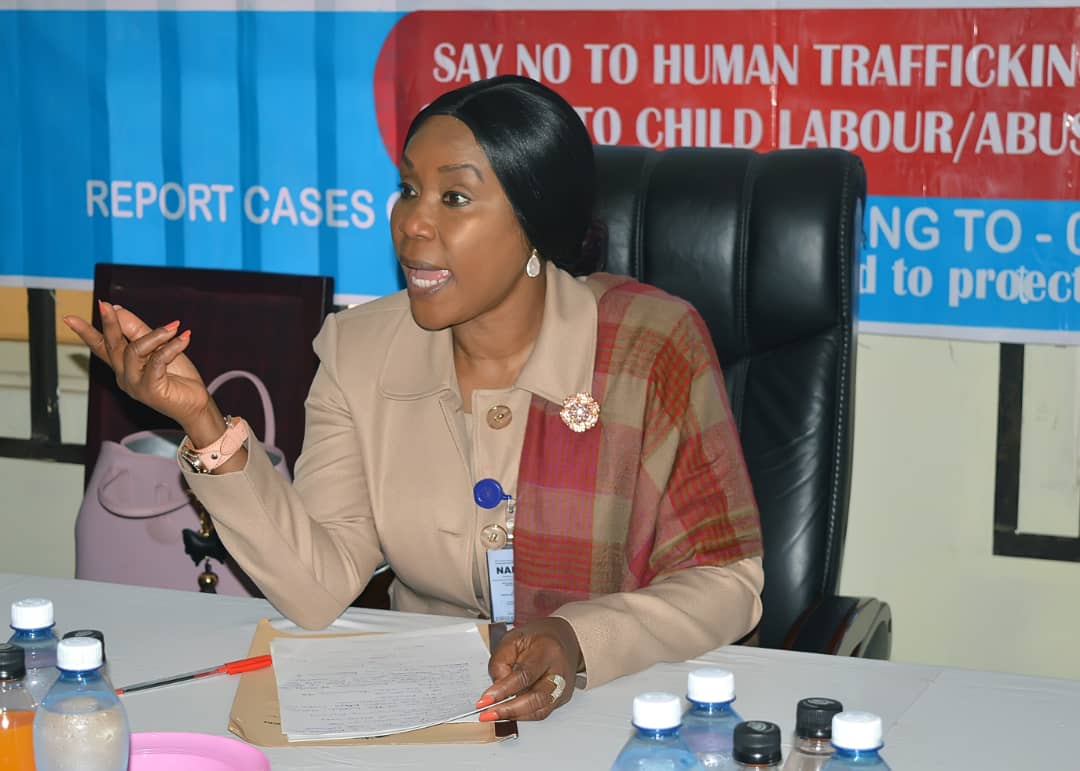 While traffickers have formed the habit of de-marketing Nigeria through their criminal activities, NAPTIP has continued to frustrate their moves with well –coordinated strategies and this is yielding positive results as it is no more business as usual for human traffickers. For every move of the traffickers, NAPTIP operatives always ensure they are steps ahead and this may be responsible for the number of arrests, prosecutions and convictions so far gotten by the Agency.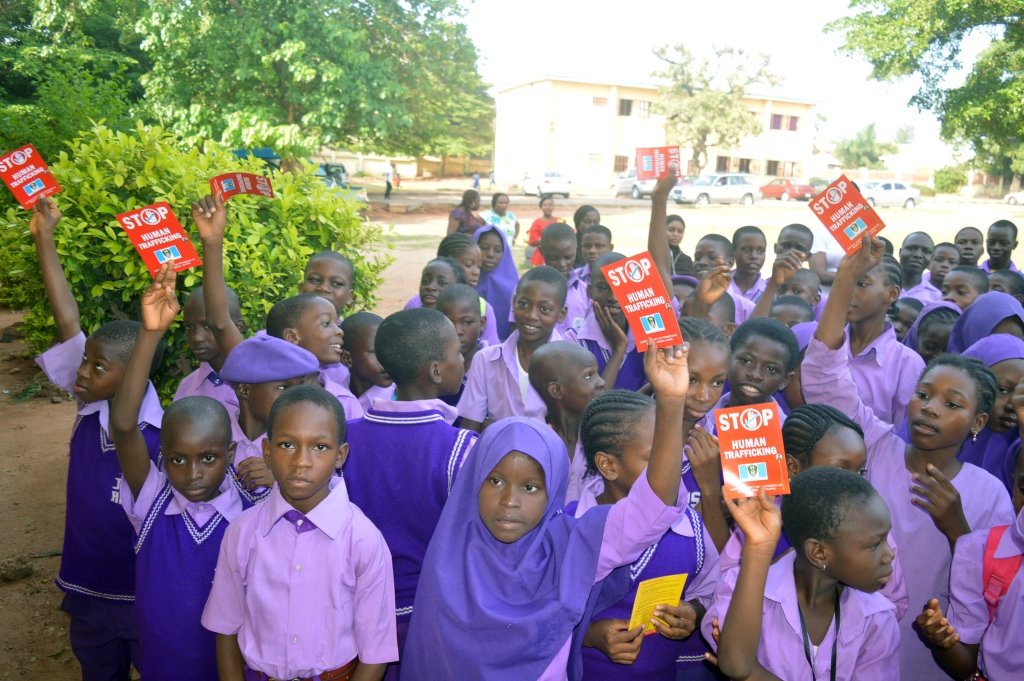 The Director- General of NAPTIP, Dame Julie Okah- Donli is a woman who believes that every challenge has a solution. Besides being a personality who loves field works, she equally believes in practical approach to tackling human challenges, little wonder she is so passionate about one woman -one girl programme as a potent weapon for fighting human trafficking in Nigeria.
The woman who has turned NAPTIP around is advocating for every Nigerian woman to adopt a girl-child in order to check human trafficking. The proposed programme, according to the DG entails adopting a girl child by a woman with the girl still living with the biological parents. The woman who adopts the girl is to put her in school, pay her school fees, buy her uniform, school bag, shoes, books, and also give her pocket money. The woman is to see to the welfare of the girl till the time she graduates and gets a job.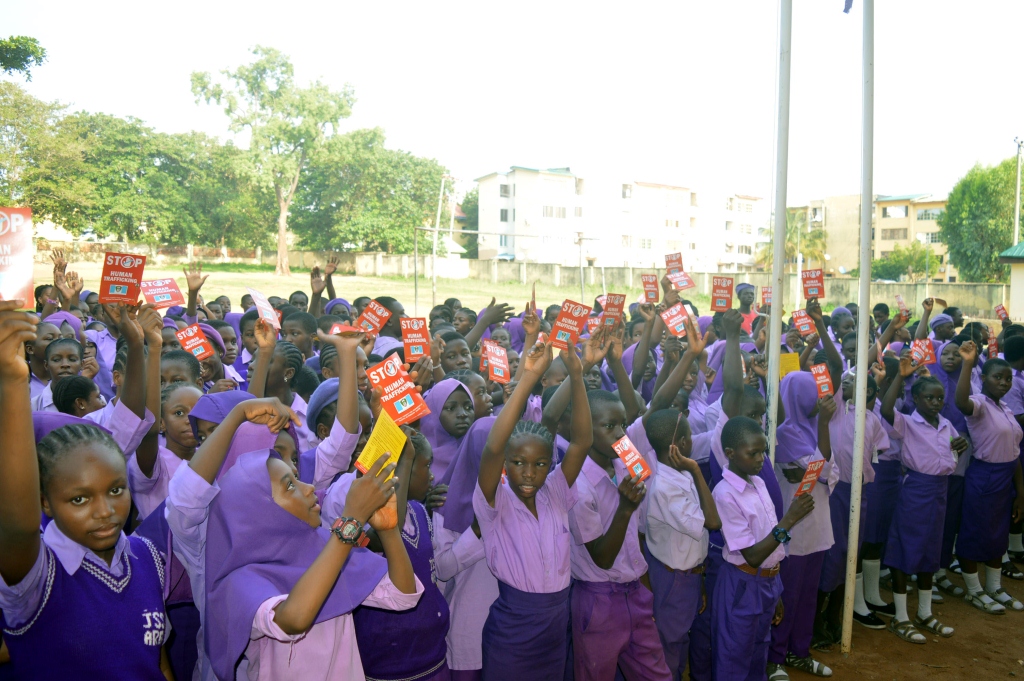 Listen to Julie: ''I am advocating for one woman –one girl programme. I expect every woman in the world to adopt one girl minimum. It can be ten, twenty, thirty girls but you must have a girl somewhere. A girl child who you are sponsoring, that you bring up from youth till she finishes her school. I expect every woman to go to her community to do this because, charity begins at home.
"You don't even need to go outside of your community. Go  to your community, identify a girl child who is sitting at home doing nothing, and tell the mother, I am going to take this girl as my child, but I am not taking her away from you, she is going to be with you and she will be going to school. Find out everything she requires to go to school, start paying her school fees, make sure she has school uniform, school bag, and shoes, in addition to pocket money for snacks until she gets into the university, finishes from the university and starts working''
This model as being advocated by the Director- General of NAPTIP is a brilliant idea from what our respondents said about it.  Some Nigerians who spoke with Green Savannah Diplomatic Cable argued that one of the reasons why many girls fall into the hands of human traffickers has to do with lack of education which often  makes  them to  end up as house helps or commercial sex workers abroad.
'' What the NAPTIP Director-General is advocating is the solution to human trafficking especially as it relates the girl-child. Sound education is very important for anyone to make informed decisions. If our girls are well educated, I don't see anyone trafficking them abroad so easily on the pretense of getting jobs for them.
"Every well informed person knows that it is not easy to leave Nigeria and get a good job in a foreign land, therefore, Nigerians should support the one woman- one girl programme of the Director- General of NAPTIP" said Alhaji Jimoh Ambali, a secondary school teacher.
Speaking in the same vein, a trader, Mrs. Veronica Johnson described one woman- one girl as a reasonable and well-thought of idea that could lead to a sharp reduction in incidences of trafficking in persons in Nigeria. A similar position was taken by an Estate Surveyor, Joy Adebanji.
With the zeal Julie Okah- Donli has put into the fight against human trafficking and the one woman- one girl solution she is advocating, it is only wise that Nigerians should support this woman in her efforts at eliminating human trafficking.