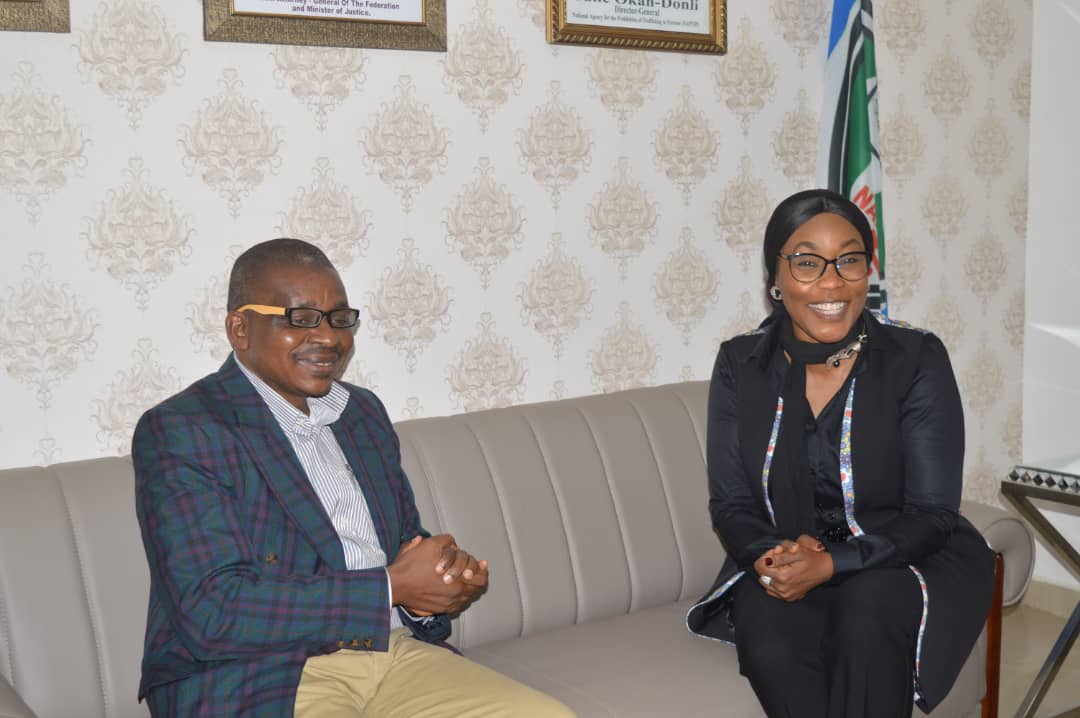 The Director-General of the National Agency for the Prohibition of Trafficking in Persons (NAPTIP), Dame Julie Okah-Donli is arguably one of the finest public office holders in Nigeria. Though, a strict and no nonsense personality, Julie has excellent human relations. She is also one of the few government officials that return almost every call or text message. Julie who is very passionate about Nigeria is a lawyer, Chartered Secretary and Administrator, a writer and an activist. She likes fighting for the rights of women and children. Her appointment as the Director-General of NAPTIP has seen a great transformation at the very strategic Agency. Despite threats by human traffickers within and outside Nigeria, Julie has continued to do her work diligently with a vow to eliminate human trafficking in the country. She believes that human trafficking is a crime all Nigerians should jointly fight. To achieve her target, the Director- General introduced some reforms which include the formation of Rapid Response Squad for quick action on reported cases of human trafficking, whistle blowing policy aimed at encouraging the general public to report cases of human trafficking to the agency ,procurement of operational vehicles to enhance NAPTIP operations, capacity building of staff to sharpen their skills and the appointment of NAPTIP core staff in strategic positions in the Agency to enhance efficiency and effectiveness. The Director- General in an exclusive interview with Sunday Oyinloye, Publisher of Green Savannah Diplomatic Cable speaks on what the Agency is doing to battle human traffickers and other issues relating to NAPTIP.
Excerpts: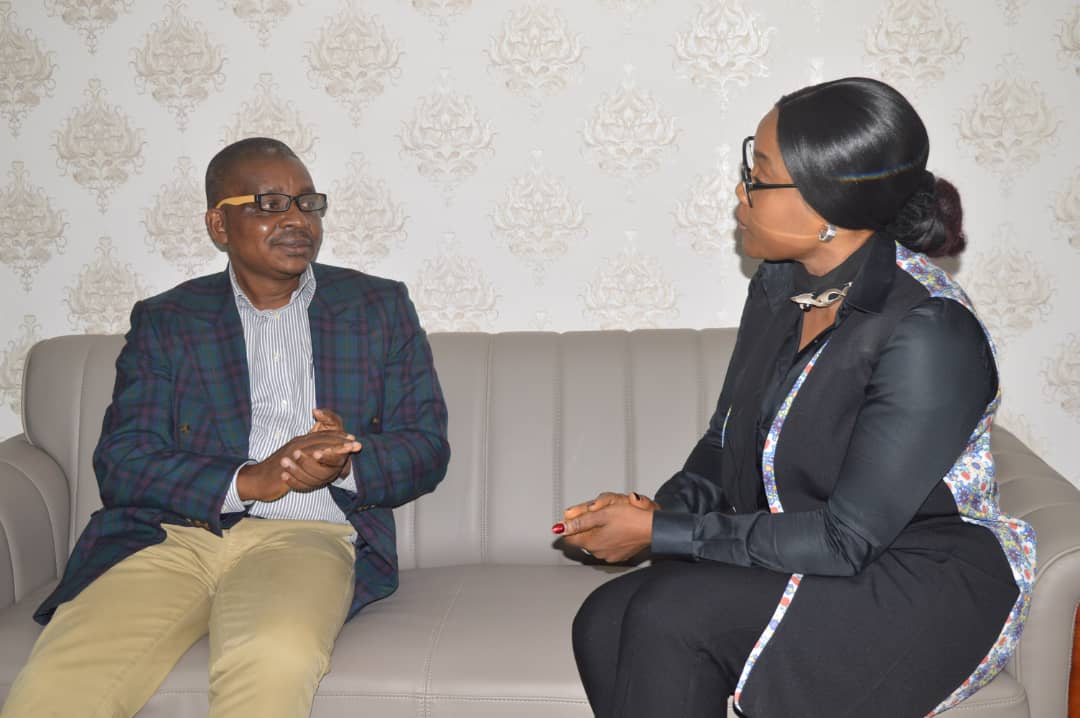 When you came on board, you put in place Rapid Response Squad, why that?
I realized that when reports are made, sometimes the response is a little bit sluggish and so I thought to myself, let me set up the Rapid Response Squad that will be reporting directly to the Director- General so that I can be kept abreast with everything that is going on, so they have no choice than to brief me. For every report that is given, I must know and they also know what to do. They are aware that they must respond immediately. Response time is five minutes at the minimum.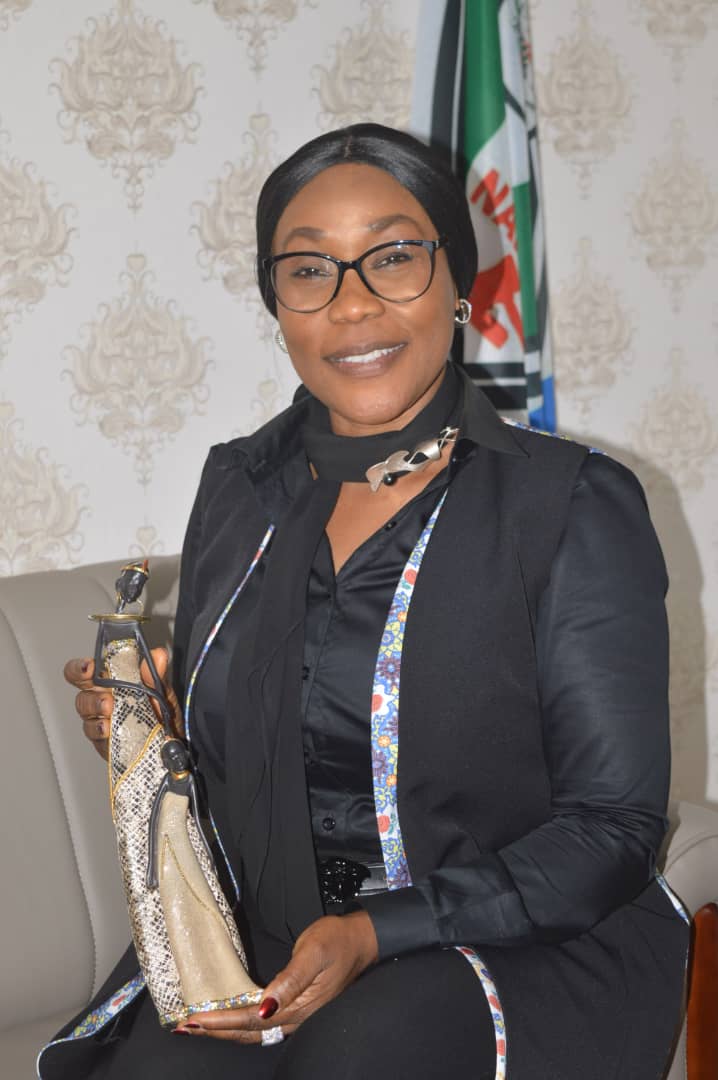 You also introduced whistle blowing policy, how effective is this strategy and how safe are your informants?
First of all, when we get information, we are not even interested in your name or your phone number. We won't ask for your name just to give you comfort to know that your security is paramount to us. Unfortunately, Nigerians do not have the culture of speaking out. They don't even take notice of their immediate surroundings. For example, if someone walks into a building and you ask, what was he putting on, can you give a sketch of what he looks like, nobody will be able to help you. So, what we are doing is trying to encourage Nigerians to adopt this culture of taking note of their surroundings and knowing what is going on. Because people don't like giving information that will lead to arrest of traffickers, there should be a kind of incentives which encourage people to talk, that was what led to the whistle blowing policy that NAPTIP has adopted. Funny enough and thankfully enough, all those who have come to give us information so far have not asked us for a dime. They see it as a moral thing to do and that is really commendable. I appreciate and commend Nigerians on that.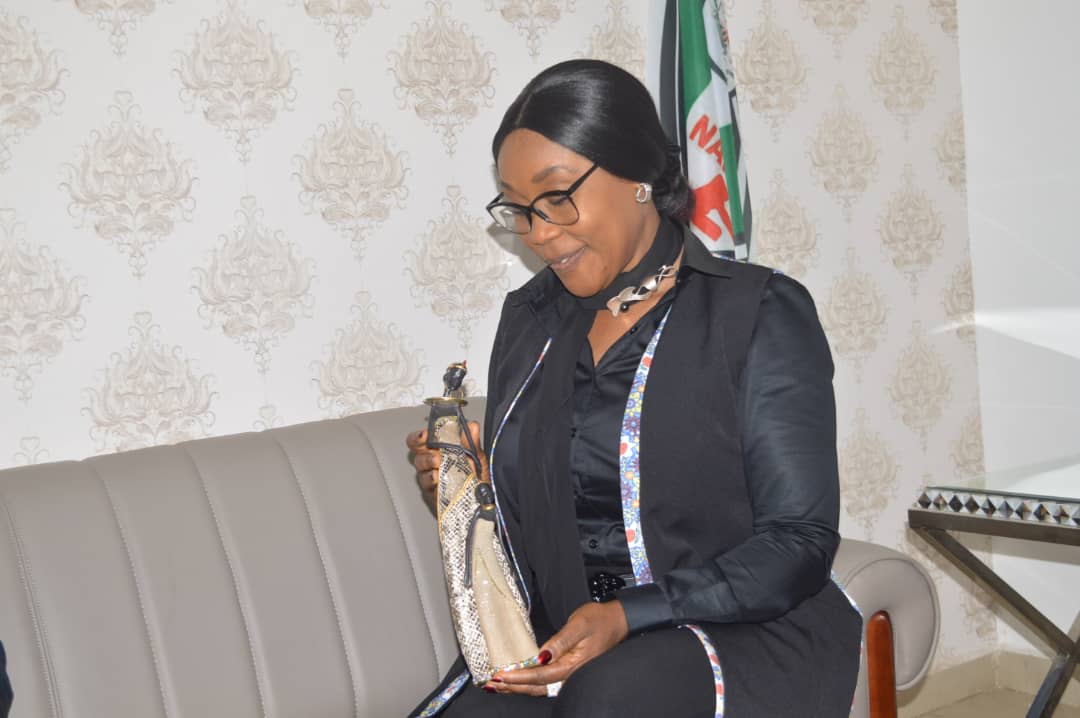 What are you doing to motivate your operatives?
Well, for my officers and men, I think they are just taking a cue from their leader. I am a field's person, when I give you an instruction, I go with you most of the time, so when they see their Director-General doing what they were asked to do, they have no choice than to comply. Besides, I introduced a little incentives to them not too long ago where those officers that are involved in making an arrest and prosecuting offenders up to getting a conviction will be given a kind of bonus. I also introduced the end of year award ceremony which started last year. Those who did very well in their various fields were given awards with a little money just to encourage them, to tell them thank you, we appreciate you, well done and do more.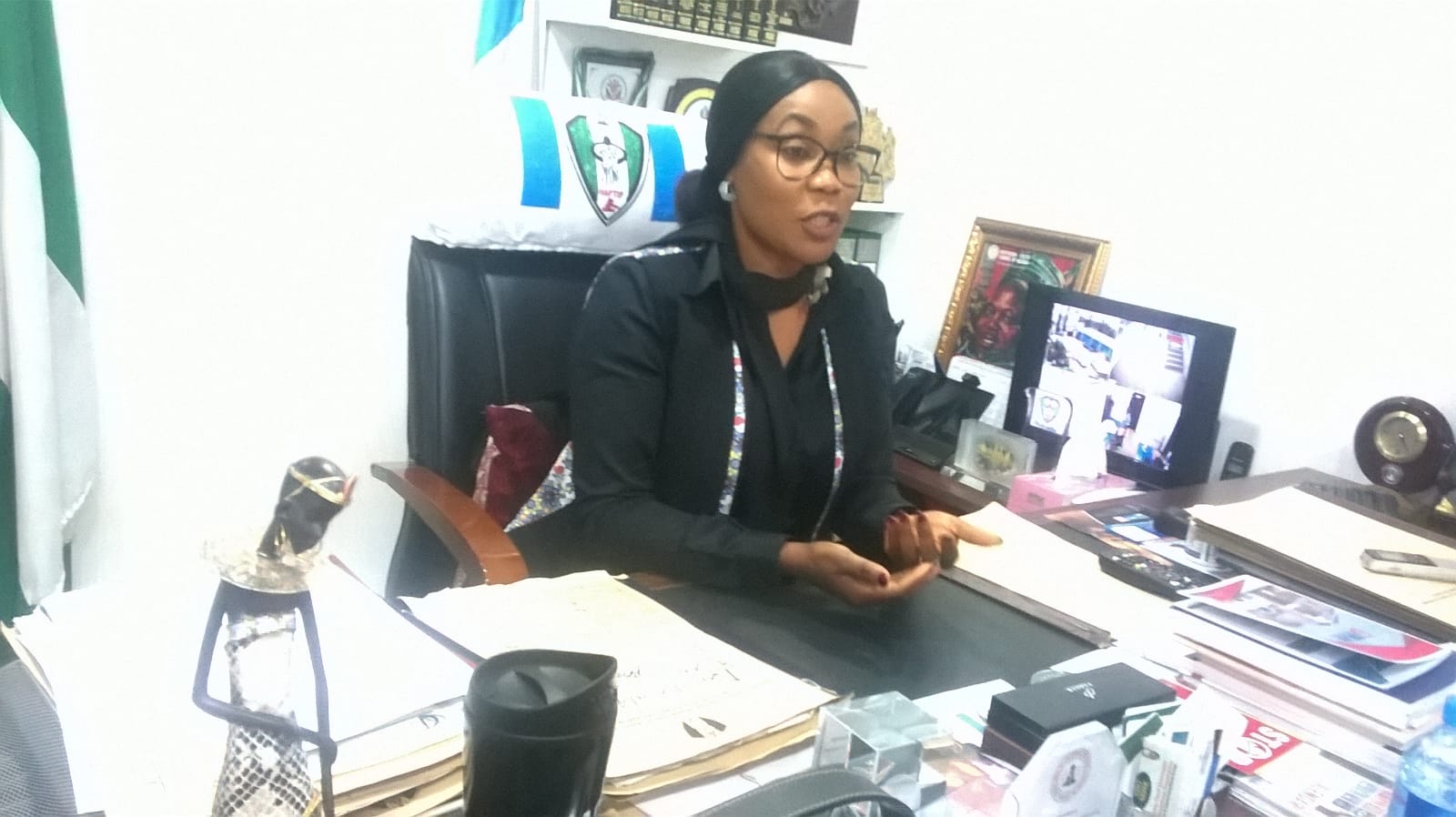 Trafficking in persons is a serious crime, what are you doing to sensitize the society about the evils associated with this crime?
We are doing a lot. We realized that trafficking starts from the rural communities because they have little or no access to the internet and so people take advantage of their vulnerability. We have embarked on massive community awareness campaigns where we engaged community based leaders, faith- based leaders, market women, and transport associations, all local community leaders are involved in this awareness campaign. We sensitize and tell them to go back and inform their people about the ills and consequences of human trafficking and the various tricks that people use to take the children out of the communities. I think that strategy is working because people are becoming more aware. Now we have more cases being reported not because the incidences of human trafficking is higher, but because people are now more knowledgeable about the antics of the traffickers and they can smell human trafficking from a distance and are able to quickly prevent it from happening.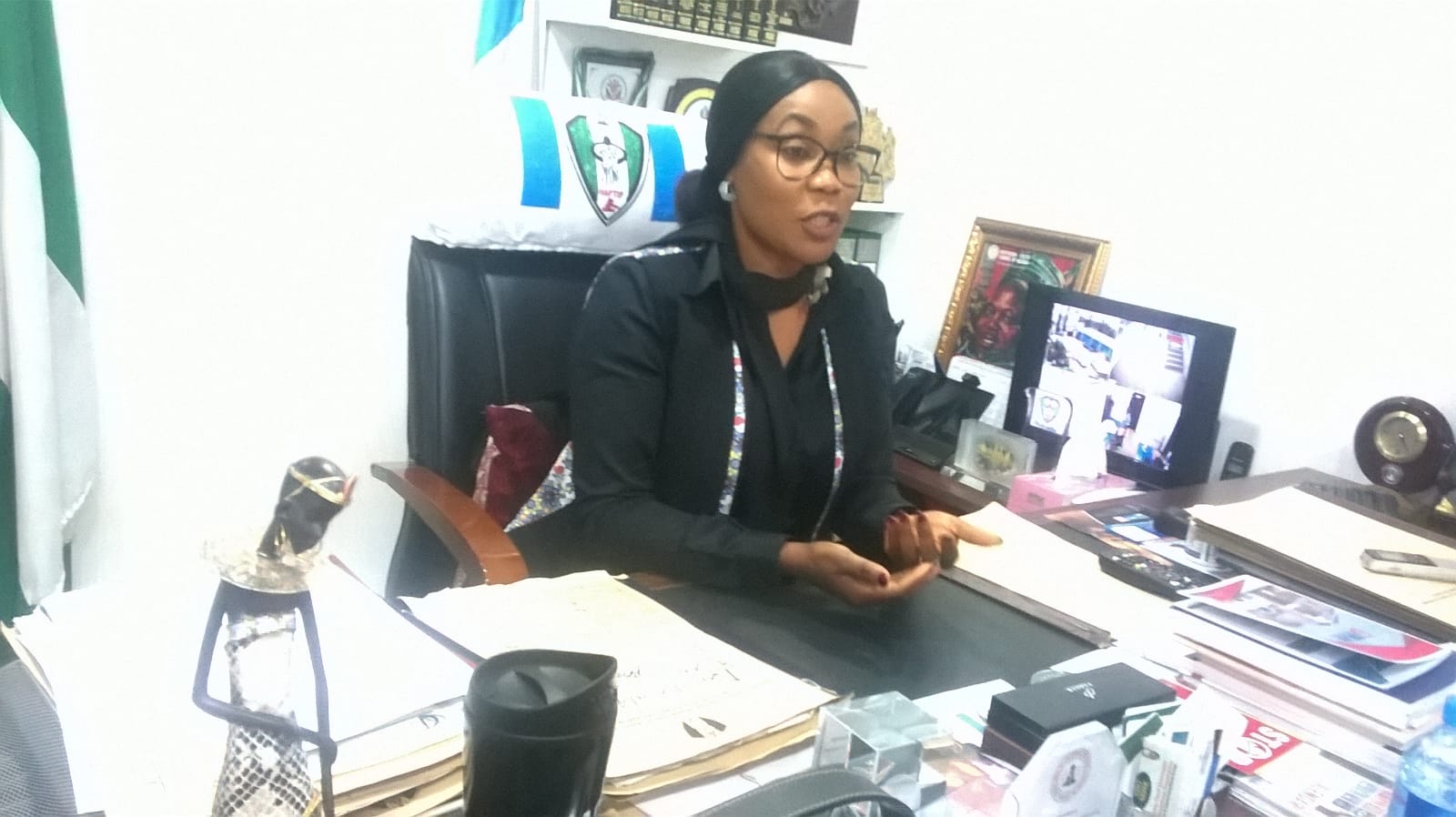 There is the allegation of sexual abuse at the Internally Displaced Persons camps, what is your reaction this?
The truth is, whether anybody likes to play down or cover it, in a place like an IDP camp, there is bound to be cases of rape and all sorts of things because they are vulnerable people. They are people who have been displaced from their various communities and are given shelter. Now you have people who are there to guard them and of course some of them might take advantage of that. If you want food, you have to give yourself, if you want this; you have to do this or that and even if they don't willingly do it, some of them may be raped at night in circumstances that they cannot help. Sometimes, maybe they need to go and use the toilet and maybe they have to do it in the bush or somewhere and someone is lying in wait for them, of course things like these are bound to happen. The best we can do, we shall continue to do because we are not the law enforcement agencies that are guarding these facilities. On Democracy Day, we sensitized the boys, the girls, children and adults. We told them, look, if anyone rapes you don't be ashamed, report to NAPTIP, protect yourselves, walk in groups, don't allow anyone to communicate with you in a way that is not so pleasant. NAPTIP gave them tips on how to protect themselves. We told the mothers that they should not allow their little kids to stray, that they should always be with them, ask them questions and teach them what to do and what not to do.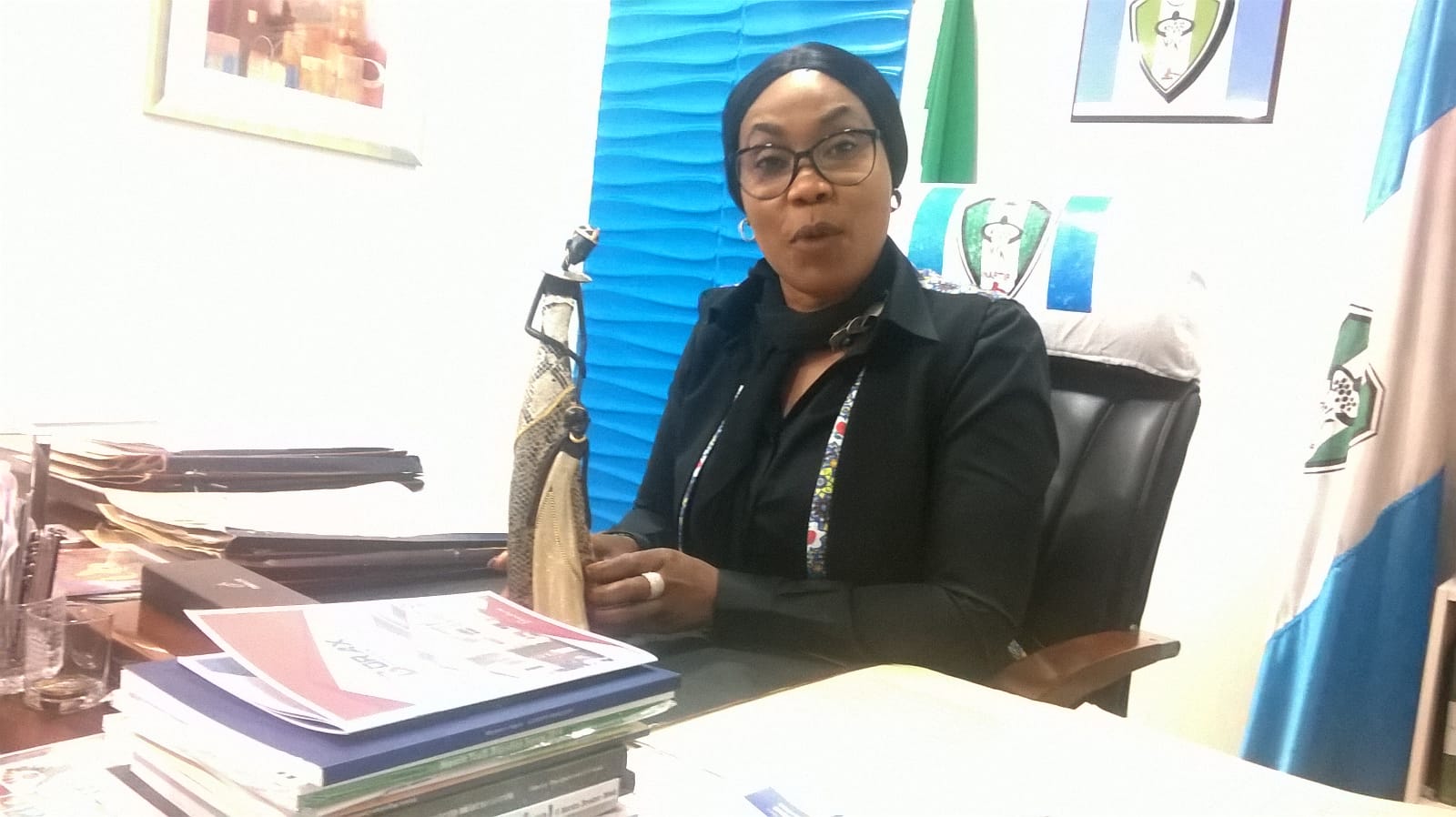 What collaboration do you have with the European Union considering the fact that many of the trafficked persons from Nigeria end up in Europe?
Of course we collaborate not just with the EU but even ECOWAS because we have lots of trafficking within ECOWAS countries. We equally collaborate with all the embassies you can think of. The truth is that human trafficking is endemic all over the world. There is no country that does not have cases of human trafficking; it's just the degree, so we collaborate with them. Right now, we are waiting for a project called 11th EDF (European Development Fund). It's a project funded by the European Union. It's going to happen in terms of training for NAPTIP staff and awareness campaign which the European Union is going to be funding and various other programmes like that we have enjoyed for quite a period of time.
Would you want to describe your typical day?
(Laughter) My day is like this, from the moment I walk into my office, its either I am having meetings with our international or local partners, or I am going on sensitization campaigns, and even the interview you are granting now is part of sensitization campaigns. People are able to get information when they read your magazine and they know what human trafficking is and what to do and things not to do. So, it's quite busy from morning till evening. Then you know I am trying to expand our partnership base, we are trying to bring in more partners, the organized private sector, corporate organization and so on, therefore most times, I write letters to these partners, asking for courtesy calls, I pay courtesy calls, I try to bring them on board follow them up, so there is a lot to do every day.
What has been the response from the organized private sector?
To be honest with you, the response from the organized private sector has not been impressive at all even from the corporate organisations, they have really been missing in action. They need to realize that they all have to come on board because it's just a shame that we have to rely on international donor agencies to support the fight that starts from Nigeria, so they need to all come on board and really support. The Federal government alone cannot do this alone; it involves every member of the society. The organized private sector ought to be sponsoring our awareness campaigns. NAPTIP needs to go to the grassroots and cover all states of the federation and every single community. Even if it means sponsoring billboards in strategic locations, airports, seaports, boarders, motor parks, there is so much the corporate organizations can do. Though, I cannot tell them what to do with their money, but sometimes I really wonder where their priorities are because you see them in places where you begin to wonder, and they make so much noise about it but they cannot do anything about human trafficking that has become a global problem in the world, and you know Nigeria is a very endemic country. I really get so surprised sometimes when I just see where they put their money in, so we really need to educate them. Help me to tell them the importance of partnering with NAPTIP. Ordinarily, I expect the organized private sector to engage themselves in what we are doing, for example to sponsor NAPTIP's programmes, most especially our awareness campaign. That is what they should be doing.
What precautionary measures would you recommend that Nigerians should take so that they don't fall to traffickers?
Ignorance is a big problem in Nigeria. People should begin to know that not all that glitters is gold and that Nigeria is the place to be. First, their mindset must change; parents should bring up their children to be confident in themselves and to believe in Nigeria because, if you don't believe in Nigeria, you don't believe in yourself, then you begin to think that anything outside Nigeria is the best. So, once these criminals come and say I am taking you to Egypt, then you say oh, your life has changed, whereas you can say why should I go to Egypt and be a slave in someone else's country when I am a Queen or a King in my own country and I can start a small business and grow it. These are the things, when someone comes to you and starts offering jobs abroad, be it a West African country or Europe that should send a signal that something is not right, so Nigerians should look out for people like that. They should look out for the so called agents who go to the rural communities to say that they want to give jobs to their children in the cities as house help or whatever because it only means that those agents are traffickers. They go to the rural communities, take children and put them in different houses in the cities and at the end of the month, they pay the money into these agents accounts. That is why every opportunity I have, I tell people, you cannot have a house help and pay money to an agent that is trafficking. The agent does work for you. An agent is only entitled to a worn off agency fee, anything outside that is criminality and trafficking. Such should be reported to NAPTIP; otherwise, you are also aiding and abetting trafficking. The house help is not your slave, someone cannot be working for you and you say you are paying to her mother; no way, you pay to her. If she wants to take it to her mother, that is her business but you cannot pay her salary to her mother or the so called agent. Once you see people like that you must run. If I want to help your child, I don't need to take him or her to my house. I can start paying the child's school fees from my home; I don't need to bring her to my home.
There is something you are very passionate about, and I will want you to speak to it, adopting a girl child principle?
I am trying to adopt one woman-one girl programme. I expect every woman in the world to adopt one girl minimum. It can be ten, twenty, thirty girls but you must have a girl somewhere. A girl child who you are sponsoring, you are doing something for; you are bringing up from youth till she finishes her school. I expect every woman to go to her community to do this, charity begins at home. You don't even need to go outside of your community, go to your community, identify a girl child who is sitting at home doing nothing, and tell the mother, I am going to take this girl as my child, but I am not taking her away from you, she is going to be with you and she will be going to school. Find out everything she requires to go to school, start paying her school fees, make sure she has school uniform, school bag, and shoes, in addition to pocket money for snacks until she gets into the university, finishes from the university and starts working.
Libya is notorious for being the exit point of traffickers taking innocent persons to Europe; do you have your operatives on ground there?
No, we don't have our operatives there. Unfortunately, we don't even have our operatives at the boarders, if we have our operatives at the boarders, trust me, I don't think it will be this bad, that is the truth. I can only speak for what NAPTIP can do. If we are at the boarders, and airports, trust me, human trafficking will be reduced drastically. You can imagine, we are not at the boarders and the airports, but each time we get information, we rush there and rescue the girls and arrest the criminals who often call themselves travel agents.
Would you advocate for your operatives to be at the boarders?
I have been advocating and will continue to do that. The crime of human trafficking is a big problem. It is an economic problem and also a security problem, so I don't see why we are not at the boarders, sea ports and airports.
Have you at any time been threatened in the course of your duty?
Absolutely, when you are fighting traffickers, traffickers will fight back. They are making so much money. They have never had it this rough and they are like who is this girl that is trying to spoil our garri (business). Of course, they are writing petitions all over the place because they believe it is easier for them to operate if I am removed so that they can continue their business as usual, so they are fighting through petitions. Well, they will not succeed and I am not even afraid of any of them.
You are not afraid?
Do I look scared, I get better every day, I am not afraid of anything; my life is not in the hands of traffickers. My life is the hands of God who gave me this job in the first place and I know that the God that gave me this job also gave me everything I needed to succeed .He will take me through until I deliver and go back and give Him thanks. When I started this job, I went to church, gave thanks to God and sought His direction, and at the end of my tenure, I will go back to church alive to thank God.
What legacy would you like to leave at NAPTIP?
I want to be known as somebody who fought traffickers with everything she had, with her whole life, her body, her soul, her power and might to end human trafficking, or bring it to the barest minimum