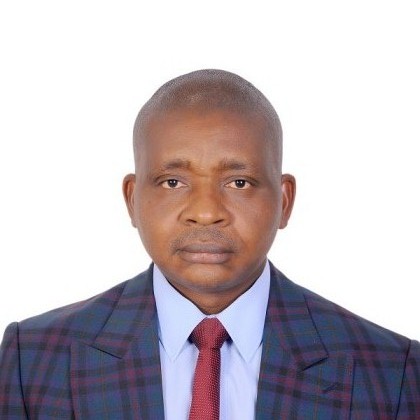 By Sunday Oyinloye
What is wrong with Africa? This is the question I ask myself almost on daily basis. The reason is simple; hardly will a day pass that you won't hear news of one calamity or the other. Africa is heavily pregnant with crises and it has become glaring that the" babies "coming out of the unwanted pregnancy are not in the interest of growth and development of the continent.  For decades, Africa has had to contend with one form of crisis or the other , even now , the rhythm coming from some countries is an indication that all is not well with the continent.
I am an African and I know my people. We are passionate about praising Africa as a land of great potentials, yes it is, but in practical terms the potentials are not being used for the benefit of the people. You may wish to ask why poverty and diseases are still very common in the continent even with its abundant natural resources. You may also want to ask why many African countries are being "recolonized "by China through the yoke of loans that will take generations to repay. Have you not ask yourself why Africa cannot look inwards, work hard and be prosperous?  I am worried and very worried that the continent is taking many steps backward.   If Africa cannot move forward, then, it shouldn't be going backward.
I acknowledge the fact that some African countries are making economic gains, but the gains are sometimes made almost meaningless by internal conflicts and struggle for power. Many countries are more concerned about how to manage crises and security challenges than how to grow the economy. This has to be so because without peace, there cannot be appreciable economic development.
In continents where they have strong institutions, struggle for political power by parties means almost nothing. In fact, they have situations where at times government is not formed and the country will be running effectively because there are strong institutions. However, in Africa, government is like the personal property of the leaders. It is therefore not surprising that Africa spend most of her time managing crises.  I am not being an alarmist, but Africans have to make up their minds whether they want their continent to move forward or not.  The refugee crisis in Europe and some of the security challenges they have are results of the crises in Africa.  Do we continue to be a burden to other continents?
With the exit of a Robert Mugabe, a man some see as a Nationalist and others a dictator, one would have thought that the nightmare of Zimbabwe  was over, but the experience of the weekend where many  people including Vice Presidents Kembo Mohadi , and, Constantino  Chiwenga , Zanu-PF National Chairman, Cde Oppah Muchinguri-Kashiri were injured following an explosion at White City Sports Stadium where President Emmerson  Mnangagwa was addressing a  political rally is an indication that all is not well with  a country still trying to put  its battered economy on a sound footing.
I have been wondering what the future holds for the poor country since the unfortunate incident and what becomes of next month's historic election. The President has however assured the world that what he called attempt on his life would not affect the election. As a matter of fact, he was reported to have visited his two injured vice Presidents.
Incidentally, Bulawayo where the incident happened is traditional opposition stronghold. Because of this, immediately I heard about the unfortunate incident, I put a call to Nelson Chamisa the main contender of President Mnangagwa in next month's election for his reaction but couldn't get through to him.  However, a senior person in his campaign office told me that the Presidential candidate of the Movement for Democratic Change (MDC) was campaigning at a remote area when the incident happened.
I want to appeal to the people of Zimbabwe to follow the path of reconciliation and not the path of destruction. Ask Nigeria and other countries with security challenges the cost of insecurity and you will be wise.  Ask Yemen and Syria what it means to have civil war and they will tell you the wisdom in peace and tolerance. Like most African countries, you may have reasons to be angry about the way your country has been run or is being run, however, that is better than explosive "war". I enjoin political parties and indeed all Zimbabweans never to start something they may not be able to end. In a crisis situation, there is no rich or poor, everyone is at risk including those who start the conflict. I plead with Zimbabweans once again to please listen and reason with me. May God help your country .