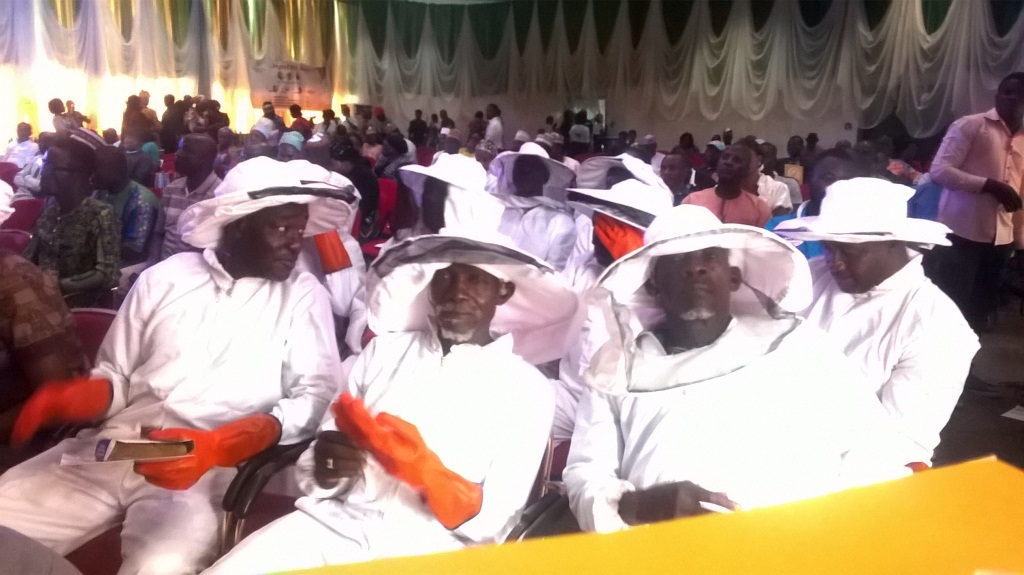 By Sunday Oyinloye
The Journey to ApiExpo Africa, Abuja, scheduled to hold from 25th-29th September, 2018 began yesterday with the official flag-off ceremony by Nigeria's Minister of Agriculture and Rural Development, Chief Audu Ogbeh.
Nigeria has the potentials to be one of the world leaders in beekeeping and honey production, but these potentials have not been adequately utilized for economic growth and development. However, Nigeria is currently undergoing the European Union third country listing accreditation/certification in order to certify its honey by the EU Commission.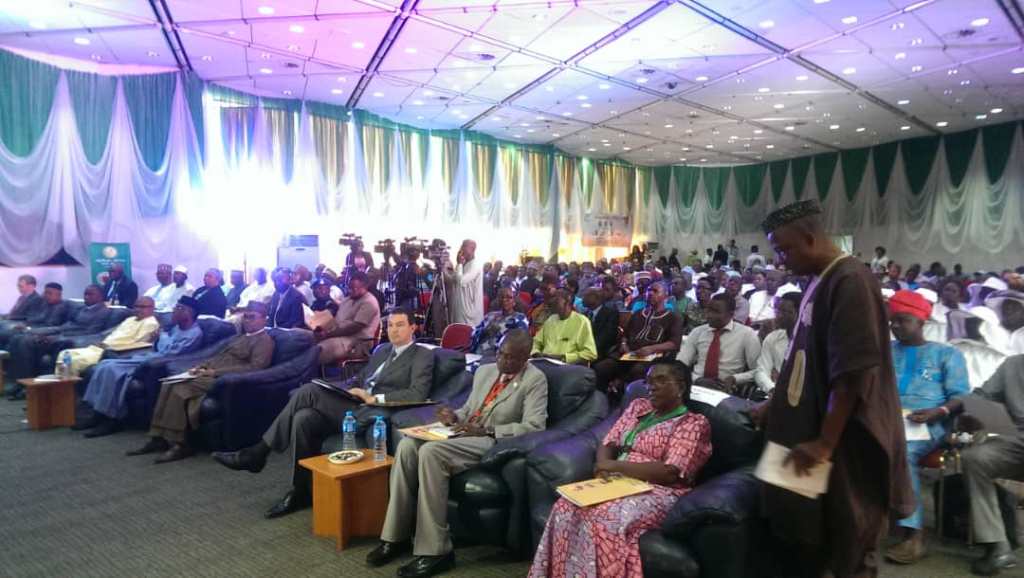 In his Keynote address at the ceremony, Ogbeh said the Federal Government was committed to the growth of Beekeeping Industry as a way of diversifying the economy and wealth creation.
The Minister noted that Nigeria depends on oil which does not have stable price adding that the nation's economic problem is further affected by" desertification, adverse climate change, youth  unemployment and unrest in some regions".
According to him, "Beekeeping offers an unexploited succor which can salvage people from hunger and abject poverty, improve livelihoods and well-being, create jobs and wealth, maintain a balance in the ecosystem,  increase foreign exchange earnings and engender food security''
While encouraging more Nigerians to go into beekeeping, Ogbeh disclosed that Apiculture is not as cost intensive as other livestock ventures. Besides, the Minister explained further that beekeeping is acceptable in all cultures and religions and could be practiced by anybody, no matter the level of education.
Still justifying why Nigerians should embrace beekeeping, the Minister said, apart from the honey, there are other bee products like beeswax, royal jelly, propolis, bee pollens, and bee venom stressing that these are raw materials for Pharmaceutical, cosmetics and food/beverages industries.
Ogbeh disclosed that the Federal Government is not only building capacity of beekeepers, processors and equipment fabricators, "government is also supporting the private Apiculture industry to host the ApiExpo Africa, 2018, Abuja.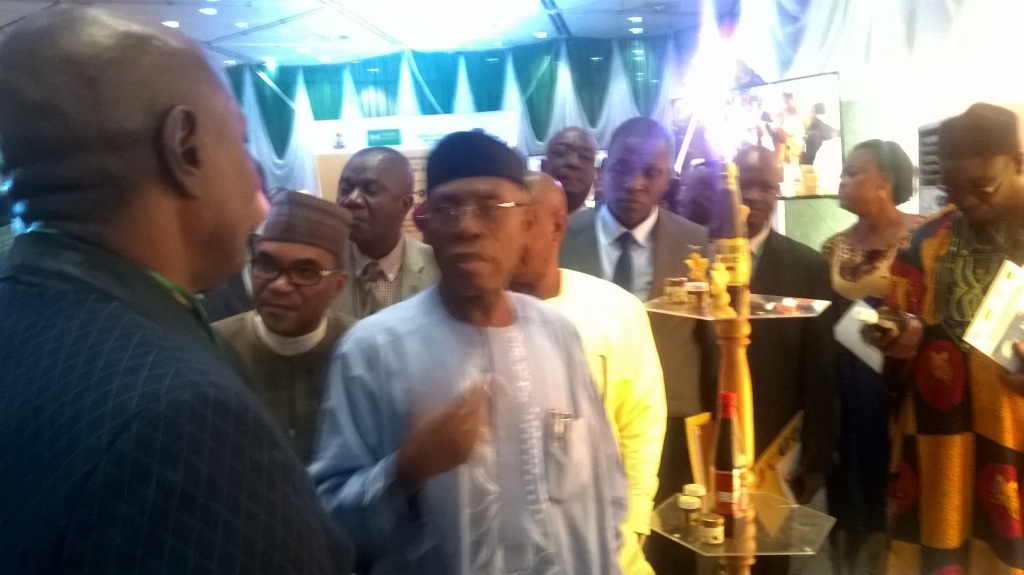 The Minister listed some of the objectives of government intervention in the sub-sector to include, a platform for the convergence of Apiculture thought leaders, international experts , farmers and processors from across the world, creation of international trade opportunities, attract national and international investments into the Beekeeping industry, strengthen the private sector towards sustained development amongst other objectives
He revealed that that the ApiExpo Africa, Abuja 2018 would bring together thousands of delegates and exhibitors from Africa, Middle East, Europe, America and other parts of the globe.
The Minister encouraged ApiExpo partners  and collaborators to take advantage of the exhibition's knowledge –update content, business linkage synergies and the non-oil  export potentials that the forth-coming event offers.
The Minister of State for Agriculture and Rural Development, Senator Heineken Lokpobiri in a paper titled "Beekeeping Industry, a tool for food security "said "Nigeria's overall economic performance is  inextricably linked to the overall performance of the agricultural sector."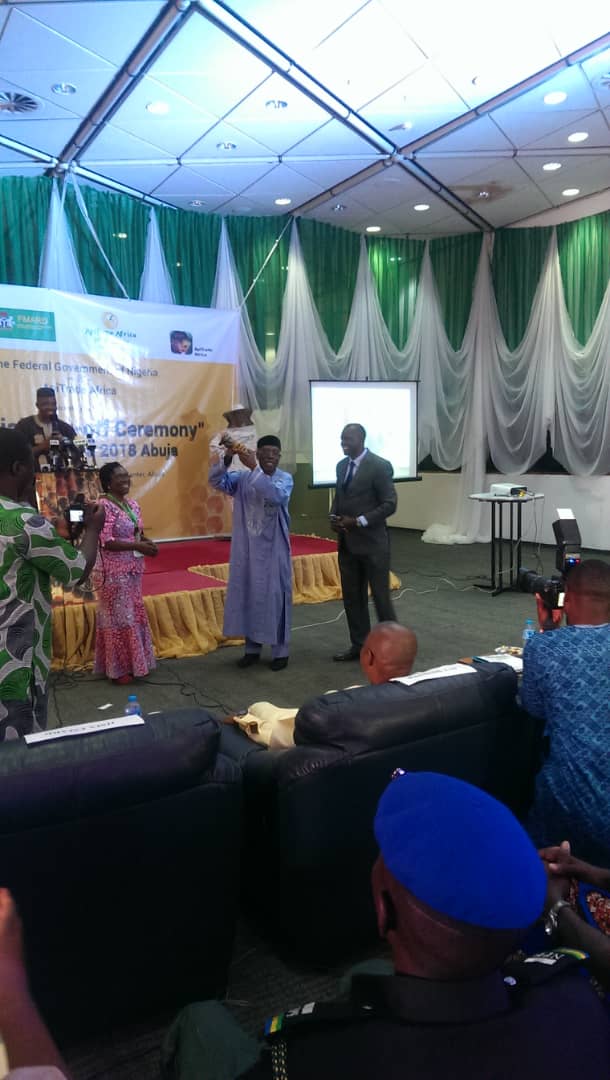 According to him, agriculture is crucial for reducing hunger and poverty adding that honeybees could contribute to agricultural productivity and food security by more than a third through pollination.
The Chief Executive Officer of Nigerian Export Promotion Council (NEPC), Olusegun Awolowo  in his presentation" Nigeria Apiculture Industry: Export potentials" says Nigerian honey generally has a unique flavour and profile which makes it comparable  to some of the premium honey in the international markets adding that the niche market for Africa honey is  the EU and Asian markets.
In addition to Africa Export agenda, Awolowo said NEPC has identified a list of top 22 priority export destinations for Nigerian goods over the next 5 to 10years.
The CEO revealed further that the greatest challenge to the marketing of Nigerian honey is adulteration. Other issues according to him are, declining interest in farming, poor infrastructures, climate change and packaging challenges.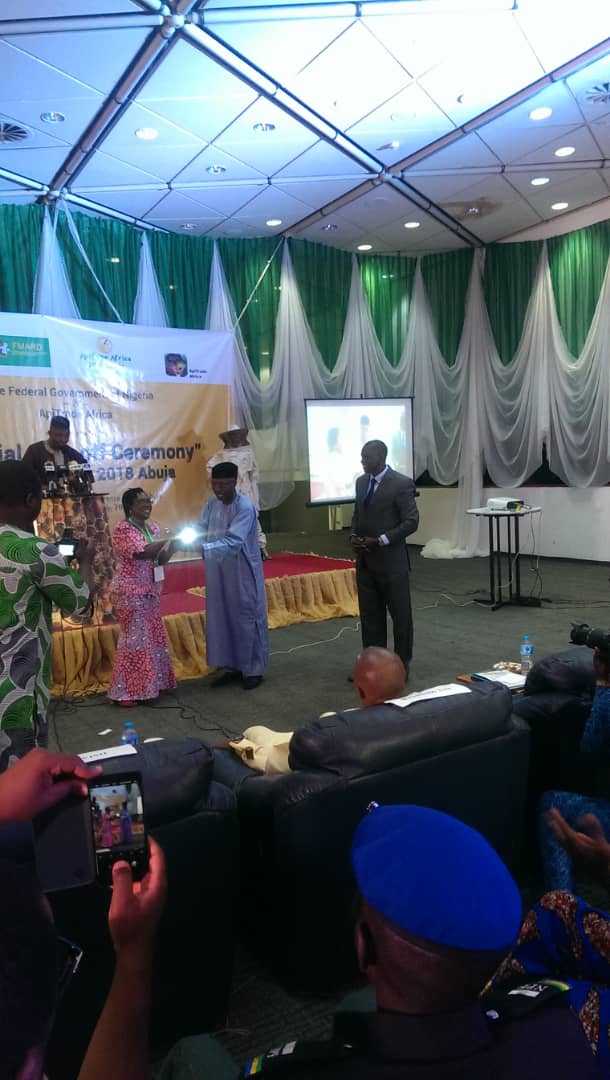 Awolowo, however noted that there are opportunities in beekeeping, processing and marketing of honey stressing that the NEPC would continue to facilitate export of Nigerian goods.
Specifically on honey, Awolowo said "The world net worth of the honey industry is valued at US$11.5billion; it is our desire to target between 5-10% market share value in the next three years. Nigeria currently has the capacity to earn over US$200million from the export of natural and organic honey by-products
"The potentials of the sector lie mainly on improving the quality of honey and other hive products and its brand perception. Necessary steps must be taken to ensure adherence to strict quality management systems, food safety practices and market access to both the niche and main stream markets so that our products can compete globally."
The Chief Executive Officer, APITRADE Africa, Bosco Okello enumerated the opportunities of beekeeping in Africa. In his paper  titled" Impact of Apiexpo Africa on the honey bee industry in Africa" Okello said countries like Uganda, Zambia, Ethiopia, Zimbabwe  and Rwanda which have hosted the event in the past have benefited immensely from it adding that Nigeria could even benefit more asking " what legacy shall we write" when Nigeria hosts ApiExpo Africa in September.
Also speaking at the flag-off ceremony, a foremost natural honey producer in Nigeria and Chairman A& Shine International Limited, Pastor Ademola Adeshina commended the Federal Government for making it possible for Nigeria to win the bid for hosting right.  Adeshina who is also the Chair  Nigerian Apiculture Platform  commended the government for its efforts at making Apiculture outlive the coming event, adding that the Minister of Agriculture, Chief Audu Ogbeh  worked tirelessly to achieve that.
There were goodwill messages from the Minister of the Federal Capital Territory EU, ECOWAS, UNIDO, FAO amongst others. Earlier, the Chair AOC, Dr. Dooshima  Kwange enumerated the benefits Nigeria stands to gain from ApiExpo Africa, 2018 and called  on states, private sector and other stakeholders to key into it as many foreign investors are ready to invest in honey bee industry .
As Nigeria prepares to host the world in September this year, it is hoped that the Apiculture platform and indeed, ApiExpo Africa 2018, Abuja would  bring the much needed turnaround  in the quest for Nigeria to be a major player in beekeeping and a net exporter of natural  and organic honey by-products