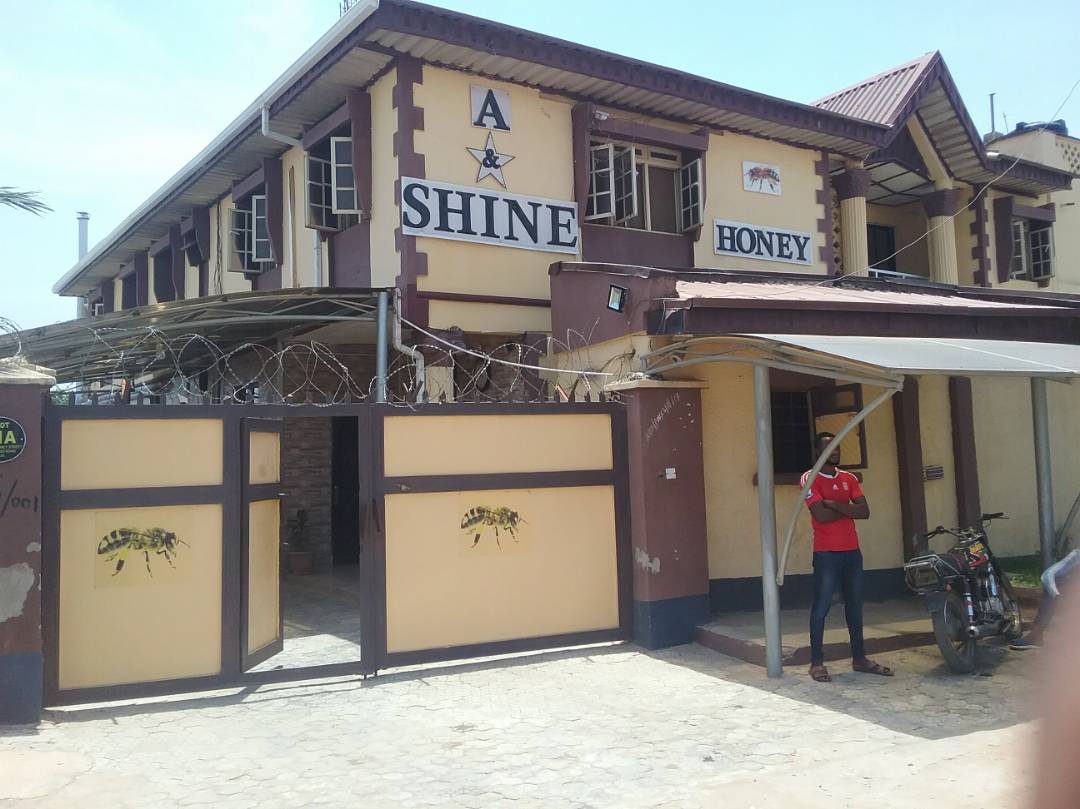 Pastor Ademola Adeshina, is the Chairman of A &Shine International Limited, producers of A&Shine brand of honey. He is also the Chairman, Nigerian Apiculture Platform.  Adeshina is a member of the ApiExpo Organising Committee and a member of the Inter-Ministerial Committee on Bee health, Bee Keeping   and Pollination services. A  National Productivity Award winner, Adeshina also won Raw Material Research Council Innovation Award. He is a member of SON GAP working committee on farm products standards. His company's products cover the 36 states of the federation and the Federal Capital Territory, Abuja. His mission is to be the most distinguished premier manufacturer of pure honey and other bee hive products in Africa. Adeshina has a set vision between 2017- 2022. He wants to establish zero waste bee farm training and incubation centre as one stop shop for everything relating to bees and beehive products in Nigeria with verticals on training, colony rearing, pollination services, bee flora, honey, wax and bee farm equipment and manufacturing that will impact on over 60,000 rural lives with 10,000 improved bee boxes. His company also intends to develop decentralized apiaries in each state of the federation and become a recognized provider of pollination services. Adeshina within the period will be collaborating with international researchers and organizations for advancing know-how on pollination and become a recognized producer of healthy bee hives products.  A &Shine is the sole private sector representative to the EU funded Bee project which comprised of 54 member delegates across African member states. The Bee project gave birth to Africa Apiculture Platform (AAP), which was launched to address the challenges in the Bee sector across the continent. The first elected Chairman (President) of the executive committee of AAP was A & Shine International Limited represented by Adeshina. AAP gave birth to National Apiculture Platforms across Africa member states. Nigeria launched her national platform called Nigeria Apiculture Platform (NAP) in 2016 to address the challenges of Apicultural sector in Nigeria and chaired by A & Shine International Limited. NAP initiated, bided, defended and won the bid for Nigeria to host Africa and the rest of the world in ApiExpo Africa 2018 exposition from 25th -29th 2018 which was flagged off on July 26, 2018 by the Minister of Agriculture and Rural Development, Chief Audu Ogbeh.
In an exclusive interview with Sunday Oyinloye, Publisher of Green Savannah Diplomatic Cable, Adeshina who is well respected by beekeepers across Nigeria speaks about the challenges of Apiculture in Nigeria and how to overcome the huddles. He also explains why his products are unique.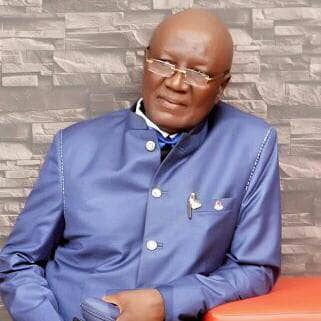 Excerpts:
Nigeria imports 95% of her honey needs despite the opportunities that are available in Beekeeping sector, why this?
That is the more reason why we are of the view that with the   ApiExpo Africa Abuja, 2018, we will bring more awareness to the populace. The problem has been with awareness aspect, people are not really aware of what bees can contribute and what you can make out of bees. With the Expo  that is coming in September  when the entire Africa continent, stakeholders will be here to showcase what they have in honey, we believe  with that, we should be able to create the required awareness that would make people have interest in beekeeping. The problem has always been that we don't have many people in Beekeeping sector simply because many are not aware of what they can benefit from the bees.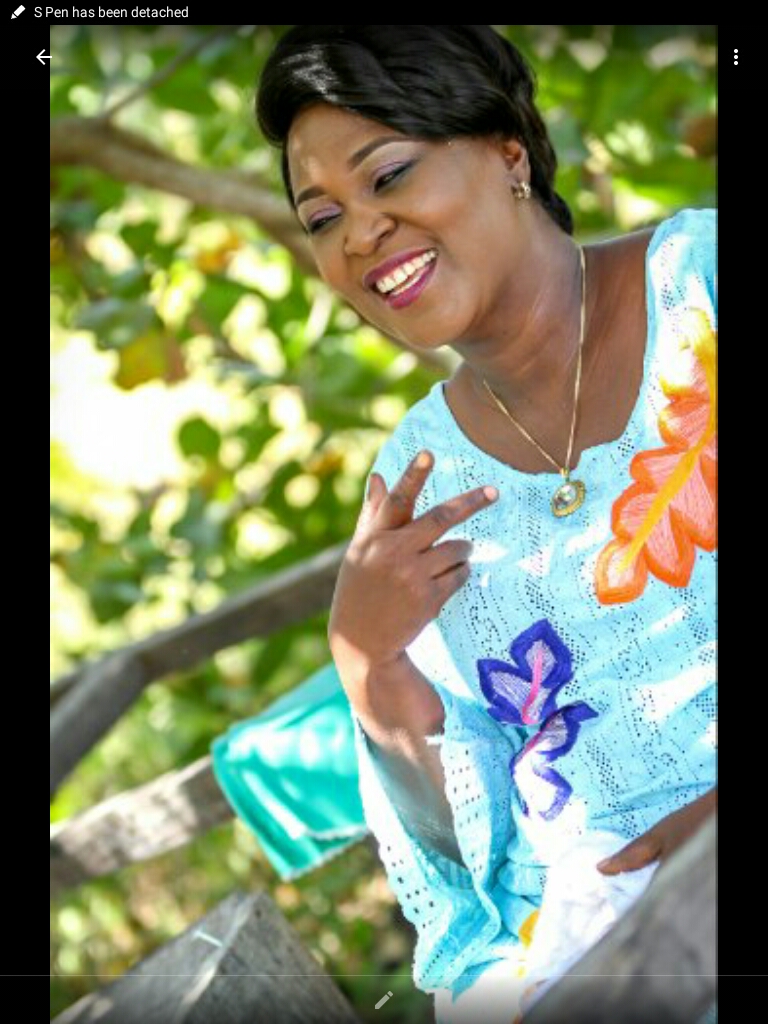 Some beekeepers use fire and chemical to harvest, what would you say about such method?
There are several methods you   can use to test the quality of honey irrespective of the source. Once people become aware of the importance of beekeeping, then the technical details that are required in beekeeping can then be pursued.  For example, we have several types of bee hives, the main type that we have for the little honey we have in the country are from the traditional beekeepers. These traditional beekeepers use either clay, or thy use pots to keep their bees, but once the awareness is created, then, we can be talking about the main bee hives that can be used to keep bees .We have the langstroth which is the modern type that is being used abroad. There is also the Kenyan Top Bar which is the one that is very popular in Africa. The Kenyan Top Bar is still not the best. Once we are able to create that awareness, we can begin to move towards the modern type of bee hives for beekeepers to use. With the modern type of bee hives, you can harvest more than three times in a year.  With Kenyan Top Bar hive, you can only harvest once or twice. You might want to ask, why is it so?  With Kenyan Top Bar, you will have to marsh the comb to bring out the honey. If it is from Langstroth hive, you just have to put the frame there to sheave out the honey and you can take the comb again and insert it back into the hive with minimal touch of the product itself. Fiddling with the product is what is really affecting our honey not being accepted by the European Union. But the Nigerian Export Promotion Council is putting in place what they call residual monitoring plan training. This training is focused towards what the European Union requires and with that, Nigeria is set to go.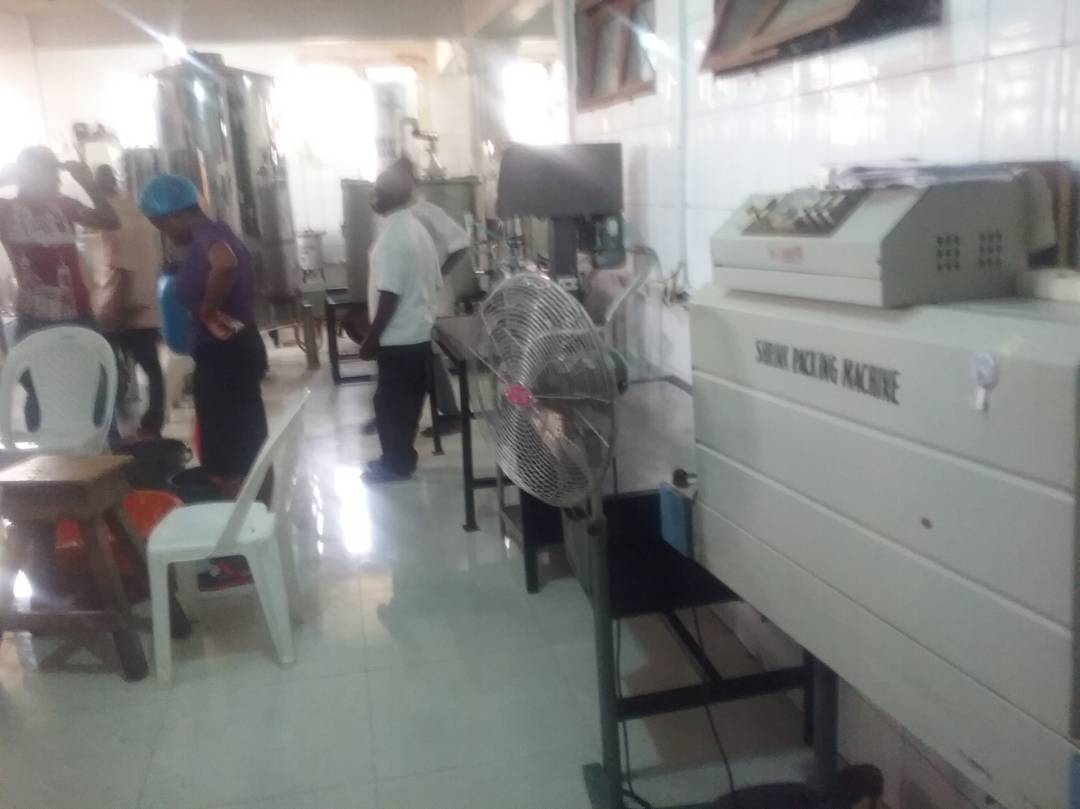 Talking specifically about your products, what makes them unique, have you started exporting honey or when do you intend to start?
We would have commenced exportation of our honey, but we are yet to even meet the local demand of the honey. You have to meet the local demand before we start to think of exportation. Talking of exportation is depriving the local consumers what they should benefit from honey, we try to educate the people that they should take less of sugar which means that more honey will be consumed.  So, if we are here to meet the local demand, it means as the awareness is being created, it becomes very difficult for you to export. Moreover, the foreign clients don't want you to package honey. They want you to bring raw honey so that they can package, but we want to sell finished products. What makes our products unique is our innovation, we are not only packaging and processing honey, but we have gone ahead to begin to even infuse some other farm produce which are of health benefit into honey. We have honey with ginger, honey with garlic, honey with moringa  .  These and others are things we have succeeded in doing which other people are trying to copy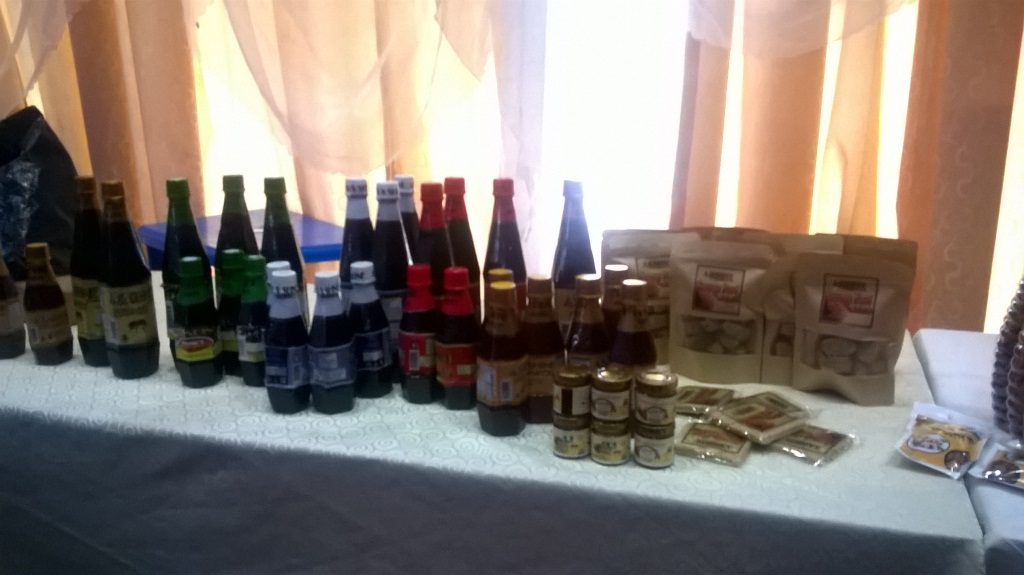 Your products are in major stores across Nigeria, how do you ensure they are not adulterated?
If you check our bottles, they are customized, they are personalized, and we have our own molds. A&Shine is written on all our bottles, it's so difficult to adulterate our products.

You also have cashew nuts and sesame seeds coated with honey, why that?
We coat cashew nuts with honey and we also have sesame seed cake, we coat it with honey so that everything that is there has something to do with honey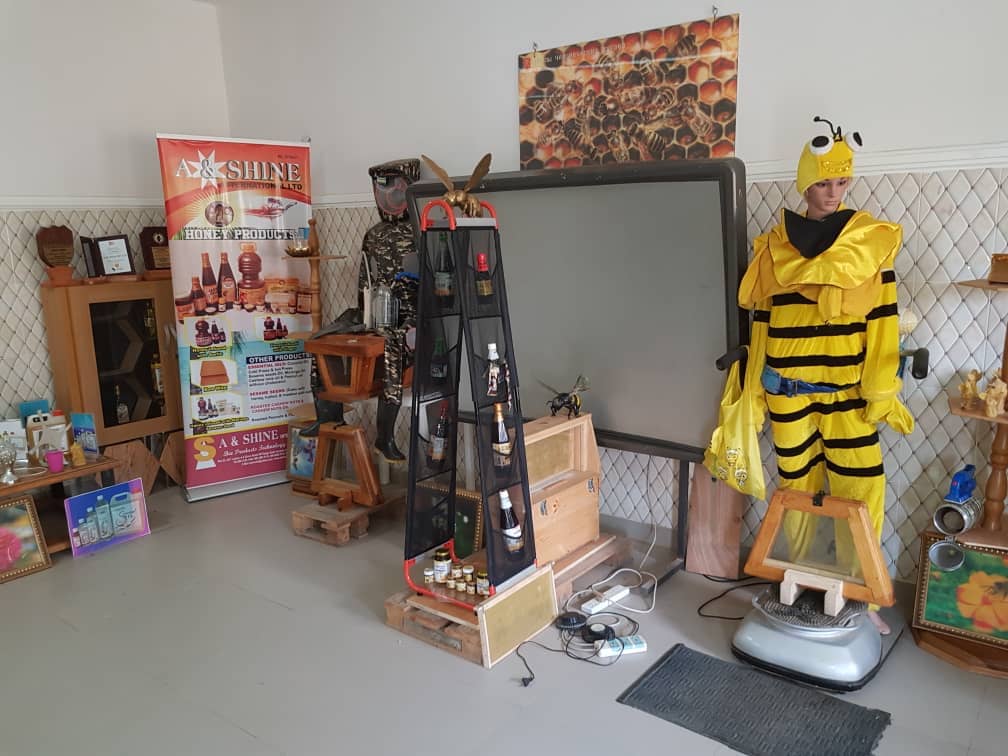 Why did you set up A&Shine foundation?
Our determination to turn around the Apicultural sector made A & Shine to register a Not-to profit NGO with the Corporate Affairs Commission to take charge of training and improve the livelihood and income of rural dwellers who are mainly peasant farmers. Women farmers are the main target. It is hoped that development partners will support the initiative of A & Shine foundation in this regard.
What are you telling your consumers?
We are telling the consumers out there to take more of honey, to take care of bees, because if bees should disappear from this planet earth, mankind has only four months to survive because there will be no seed, no fruits, no dairy products, and these are what we consume daily.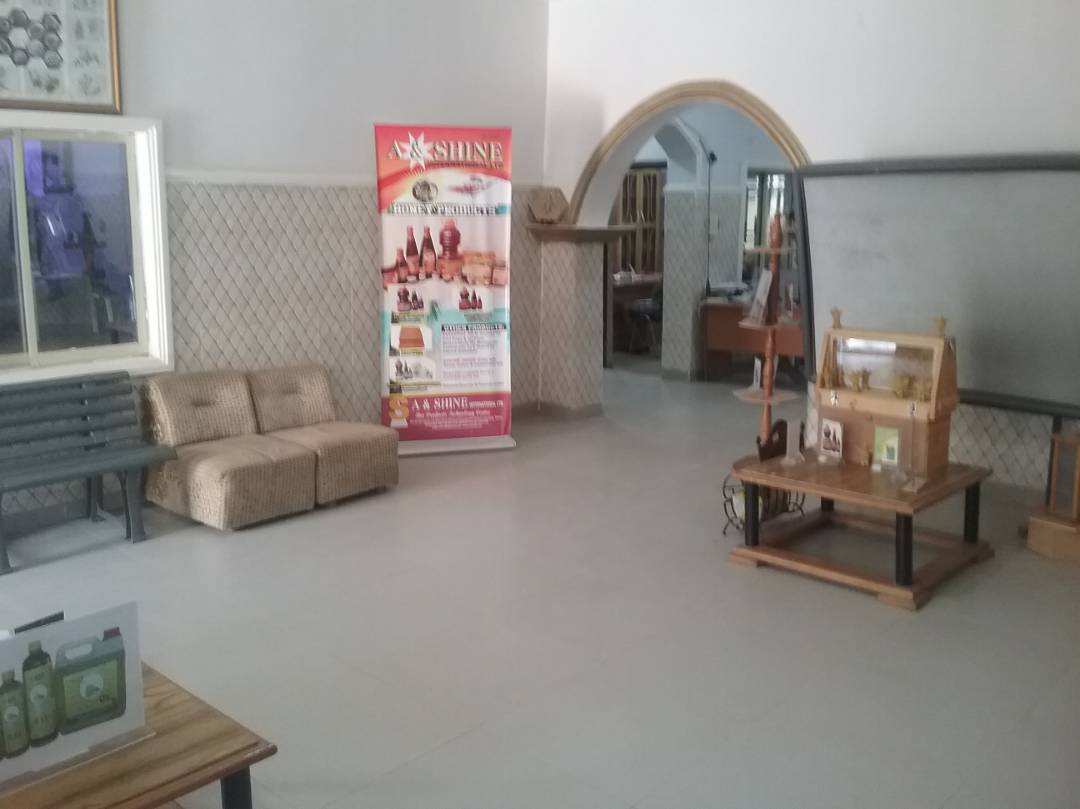 Are bees not dangerous to keep?
By the time you continue to keep them in hives, you have domesticated them, with that you can have them to be very friendly. For instance, we have a hive in my house, and we move around without being stringed. However wild bees are dangerous because they are not domesticated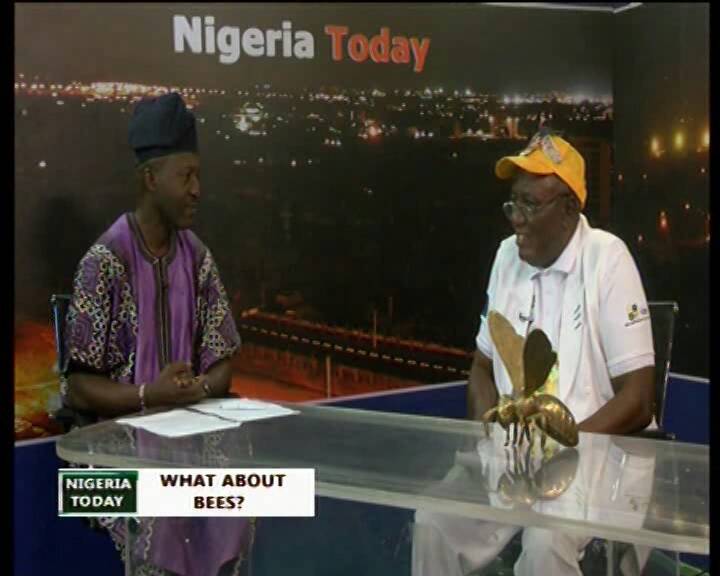 Your message to Nigerian young graduates?
To the young graduates, I will tell them that Apiculture is a sector that people are not paying attention to, but which is very lucrative. We cannot do all, in bees, you have honey, bee wax, propolis, royal jelly and bee venom; all these are very lucrative areas. If you focus on one of these, you may not even have any business with bee keeping. This is a silent sector that people have not discovered. Begin with one or two hives and before you know it, you are expanding. Government should however give us attention, so that there is a Beekeeping Policy whereby hives will be protected. Government should also have laws guiding the use of pesticides by farmers so that bees are not driven away. It was after Ethiopia hosted ApiExpo that the awareness sprang up, and now Ethiopia is the largest producer of honey in Africa. We believe Nigerians can do better. We spearheaded the bid to host this event; people kept on saying, where will you get the money to bid. All glory to God, we bided for it and we won.  We brought the hosting flag to the Minister of Agriculture and Rural Development, Chief Audu Ogheh and we told him Nigeria is hosting AfriExpo Africa and we needed to pay US$ 50,000 as bid fee. The minister said Government would pay and they kept their promise. We also ran back to the Minister and Government assisted us with the payment for International Conference Centre, Abuja where the event will be held. I believe the coming ApiExpo Africa, Abuja will also open our eyes to other sectors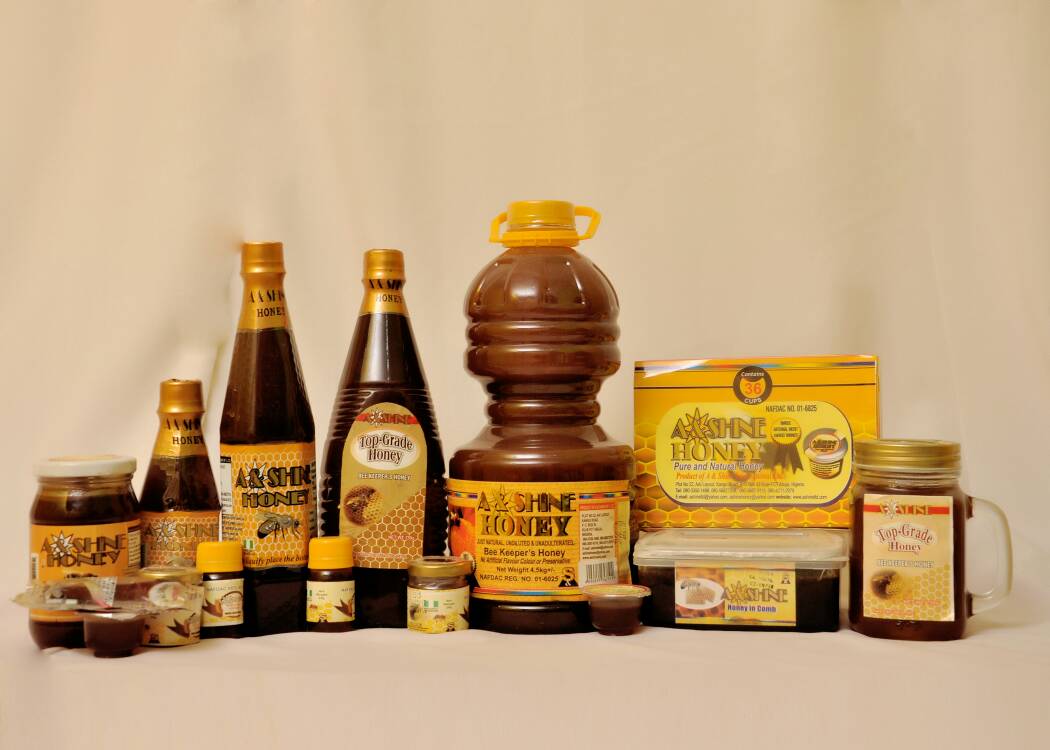 A&SHINE INTERNATIONAL LTD
PLOT 22, A&SHINE STREET, OFF KANGO ROAD,
P.M.B 83, KUJE-FCT, ABUJA, NIGERIA
TEL. +2348033501498, +2347059999007, +2348036879116, +2348170444459
E-mail:  ashineltd@yahoo.com  
Website:  www.ashineltd.com