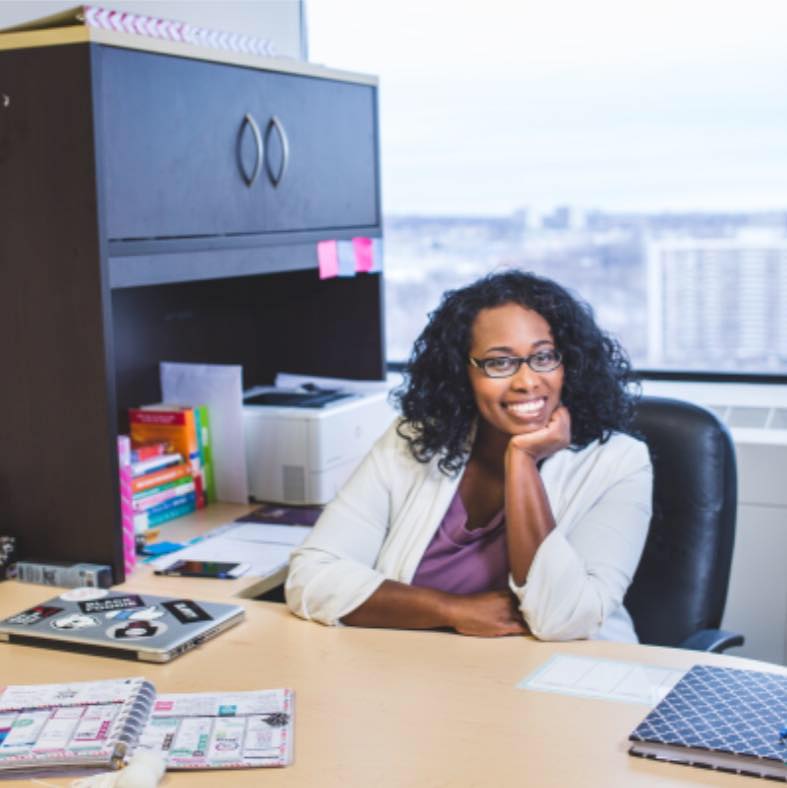 Tanya Hayles is many things to many people, a mother, a business woman, an influencer and social architect. She is an event planner by nature and at heart, launching a creative agency that is gaining international praise for its quality service and 360 approaches to telling a story. Tanya is the Founder of Black Moms Connection, an advocacy group which started with 20 mothers in the Greater Toronto Area but has grown to over 10,000 members. Through this platform, Black women from different backgrounds from across the globe share cultural experiences, network and connect. It also empowers mothers. Tanya in this interview with Sunday Oyinloye, Publisher of Green Savannah Diplomatic Cable speaks about Black moms connection
Excerpts:
What is the story behind Black Moms Connection, and why Black Moms?
I took my son to a splash pad, and wondered about sunscreen for his Black skin. And wondered what community I would be able to ask, as most online mom groups are predominantly White. I knew I had to create a safe space where Black women could ask questions specific to our skin colour and cultures.
Are you in anyway uncomfortable with the place of Black mothers across the globe?
Absolutely I am. From the horrific maternal death rates of Black women in the US, to the growing surge of Black African women being left to raise babies born from foreign relationships – there is still a lot of work to be done to value and honor the Black woman and the Black mother.
How much of impact have you made in Toronto and other parts of the world?
I would like to think Black Moms Connection has made an impact in Toronto in several ways; we have changed what it means to have an online sisterhood space. We have given a reason for Black mothers to believe they are supported .We are disrupting slowly an industry that ignores our voices and dollars, we are allowing women to take back and explore their sexuality in a space without judgment and condemnation, We are giving Black women experts a seat at the table and on our event stages. In addition, we are operating not from a place of ego, power and prestige, but to positively impact the whole community. We have a lot of work to do, to spread that to places outside of Toronto, which is why we have chapter groups being launched so that mothers can connect with women in their specific areas, and talk about issues that are specific and relevant to them.
What are you trying to achieve with Black Moms Connection Conference coming up in Toronto in September?
The main objective of the Black Moms Connection Summit is the same as the whole organization. To provide culturally relevant tools and resources to educate, enlighten and empower the Black woman. Each of the topic discussions is based on direct feedback from the members themselves. These are the things they want to talk about. These are the things our community needs to talk about. And since we learn differently from other cultures and gender – this is the best possible way to share information in a way that is understood and digestible.
What changes would you like to see in Black moms?
I have many goals for Black Moms Connection. I want chapters around the world. I want to open buildings for child care and community services. I want to launch a product line. I want to have clothing and food drives. I want financial sponsorship and support from both the public and private sectors. Thankfully, the sky is the limit!