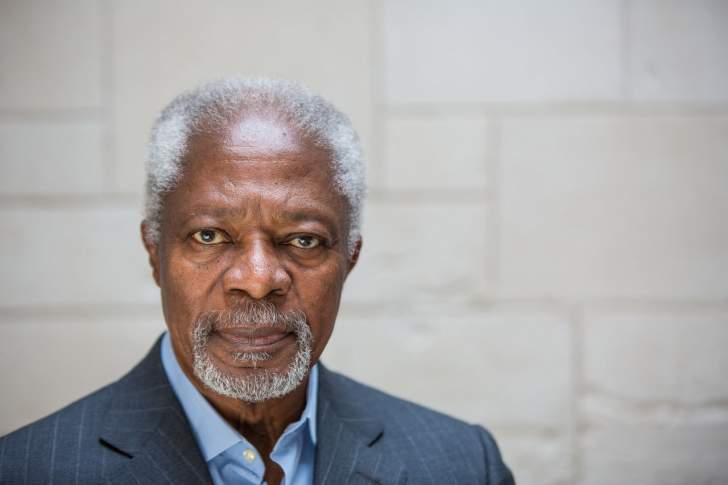 By Sunday Oyinloye
Weep not for Kofi Annan, don't cry for our hero, save the tears rolling down your cheeks for another person, it is not meant for Kofi ,he does not need you to gnash your teeth, he doesn't need you to bite your fingers, he doesn't need you to call on professional mourners to cry from sunrise to sunset ,Kofi does not need you to sob when you see his body, he doesn't need your lamentation, he deserves not to be mourned, all he needs from you is celebration of a life well spent and an effort to beat his enviable records.
Wait a minute, did I hear you call Kofi Annan a Ghanaian; no, he was never a Ghanaian but an African and a true African for that matter. This is the true identity of the two-term Secretary- General of United Nations, a fine gentleman who in 2001 was described as ''an excellent representative of the United Nations and probably the most effective Secretary-General in its history" by the Norwegian Nobel Peace Prize Committee Chairman, Gunnar Berge
Are you still pondering about the meaning of Erin wo, the caption of this tribute? For the benefit of readers across the globe, I am proudly a Nigerian and Yoruba man. The Yorubas are a people with rich cultural heritage. A typical Yoruba man communicates with his eyes, legs, smiles and even laughter. The Yorubas are also known for their unique way of using words and phrases. They are a people known for powerful usage of expressions to describe situations and pass messages. Erin wo translated into English means the mighty has fallen. We all know how big and powerful the elephant is, Erin wo is a term commonly used when a powerful and great person passes on.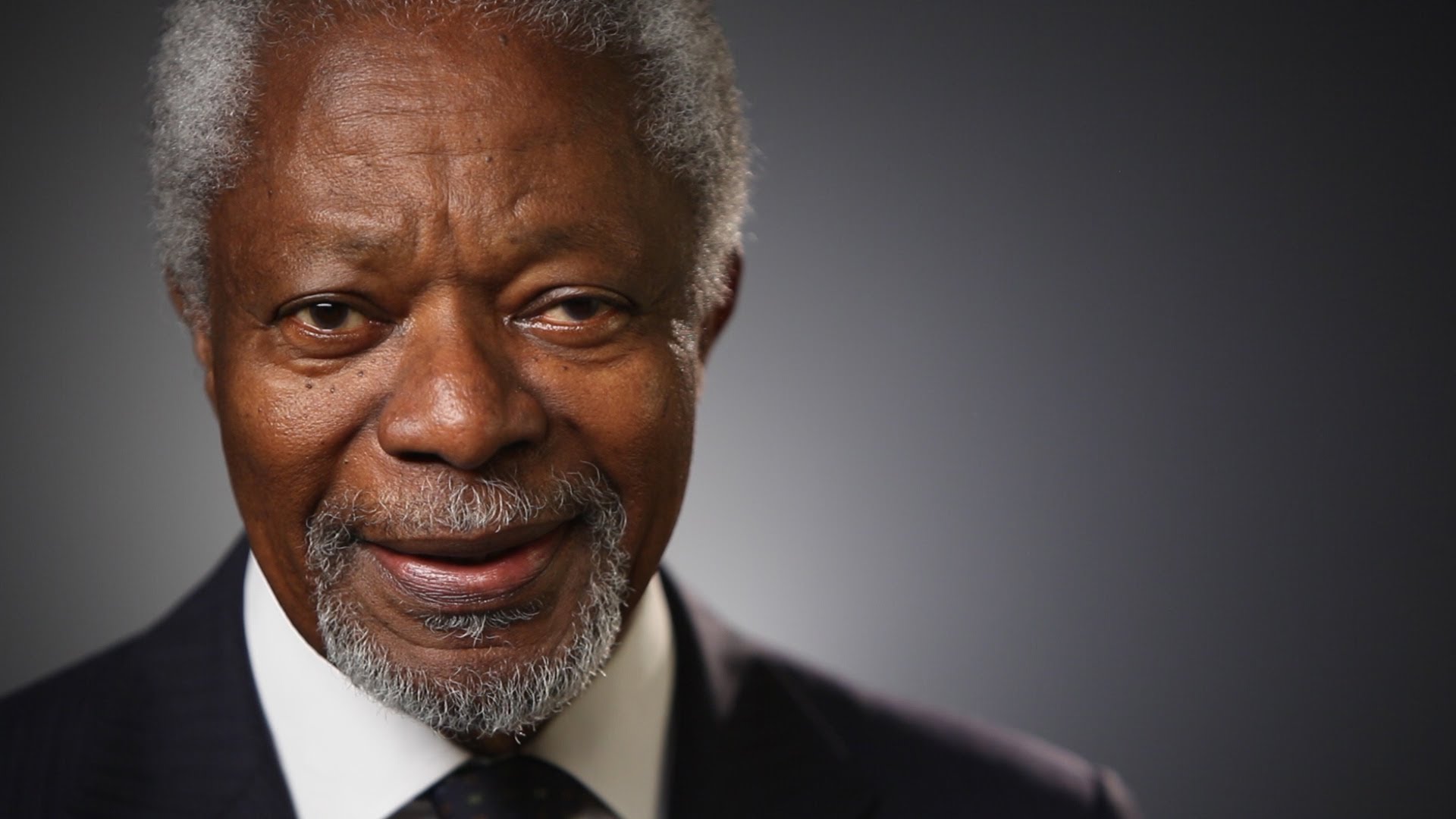 In Yoruba land, many myths surround strong animals' elephant inclusive. They are sometimes used to qualify human beings. Kofi Annan to the best of my knowledge was not a Yoruba man but I say Erin wo to a Nobel Peace Prize laureate who passed unto glory at the age of 80. This man who did Africa proud, died in hospital in Bern, Switzerland, in the early hours of Saturday. And what could be more glorious? The former UN Secretary-General was said to have been surrounded by his children, Kojo, Ama and Nina in his last days.
Kofi Annan was a man of history; he was the first Secretary-General of UN to emerge from the rank of its staff and the first person from Sub-Saharan Africa to hold the exalted position. His achievements in office are as numerous as the number of years he spent with the UN. He was credited to have used his office to advocate for human rights, the rule of law, Millennium Development Goals and Africa. Annan was also credited for forging ties with civil society, the private sector and other partners. His commitment to the fight against HIV/AIDS was legendary while he equally used his office to fight terrorism, little wonder he was awarded the Nobel Peace Prize in 2001 for his fight against AIDS in Africa, his stance against terrorism and for promoting human rights. Another significant thing he did was certifying Israel's withdrawal from Lebanon in 2000. Six years later, his efforts was said to have contributed to securing a cessation of hostilities between Israel and Hezbollah
Like any other human being, he was not a perfect man. In the course of his career, he was criticized for some of his actions and inactions. As the Head of the UN peacekeeping operations, Kofi Annan was criticized for "not doing enough to halt the genocide in Rwanda" He was alleged to have dismissed the warnings of General Romeo Dallaire commander of the UN's peacekeeping forces in Rwanda about arms caches that was to be used for mass murder.
Another turbulent period in the career of this great man was the controversy over United Nations oil –for- food program in Iraq which made some people to call for his resignation. Despite these controversies and others that I did not mention, Kofi Annan was believed to have done his best for the world body.
The current UN Secretary-General Antonio Guterres, who worked with him, summarized the personality of Kofi Annan, "he was a guiding force for good and a proud son of Africa who became a global champion for peace and all humanity. Like so many, I was able to call Kofi Annan a friend and a mentor. He provided people everywhere with a space for dialogue, a place for problem-solving and a path to a better world. In these turbulent and trying times, he never stopped working to give life to the values of the United Nations Charter. His legacy will remain a true inspiration for all us."
What a great testimonial you would say, and a reason why Kofi Annan should not be mourned but celebrated by all. His demise should also be food for thoughts for African leaders. They should know that for everything, there is time and season. African leaders and the elites generally should start asking themselves how history will record them. As for the former Secretary- General of UN, he has a good place in history. Kofi Annan of Africa, good night, and sleep well. Indeed, Erin wo, not only in Africa but in the world at large.