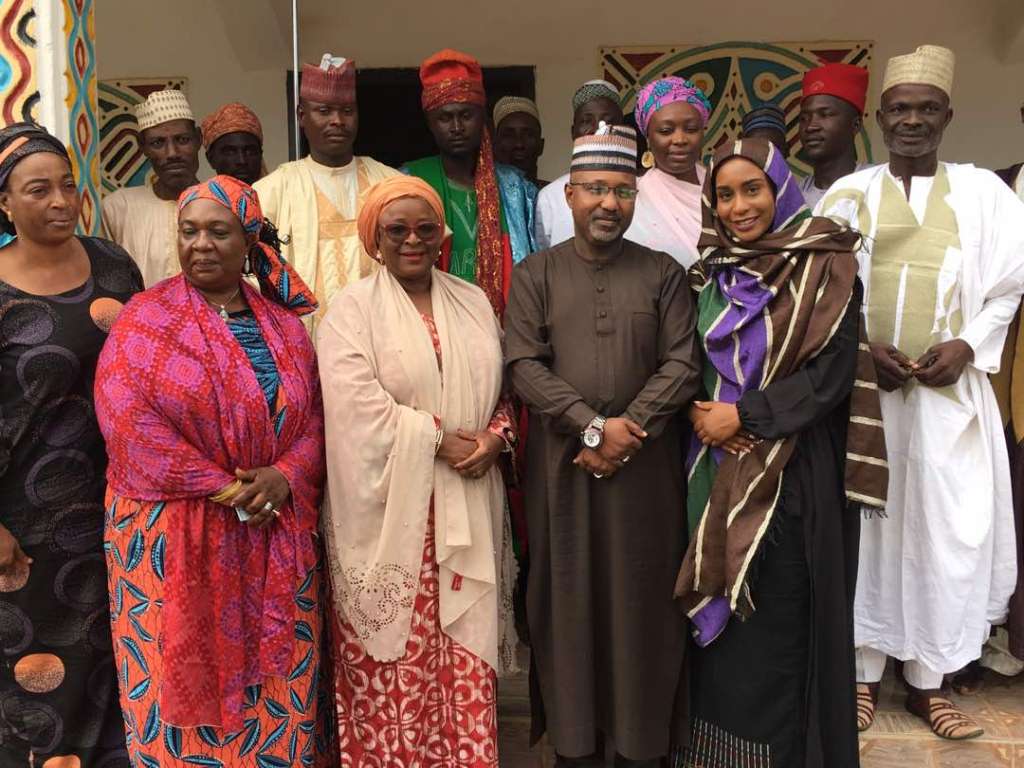 As politicians in Nigeria continue to heat up the polity, a traditional ruler in Nasarawa State, North Central zone of the country, Yakanajie  of Uke , Alhaji  Ahmed Abdullahi  has cautioned them against derailing democracy and tasked them to place the interest of the people before personal interest even as he called for a better working relationship between the Executive and the Legislative arm of government in order to move the nation forward.
The Royal father who made the call in his palace on Thursday said what Nigeria needs now is not disharmony but a good working relationship among the three arms of government. He also challenged Nigerians irrespective of their religion, political affiliation and gender differences to join hands with the Federal Government to build a better nation warning that acrimony in any form would do Nigeria no good.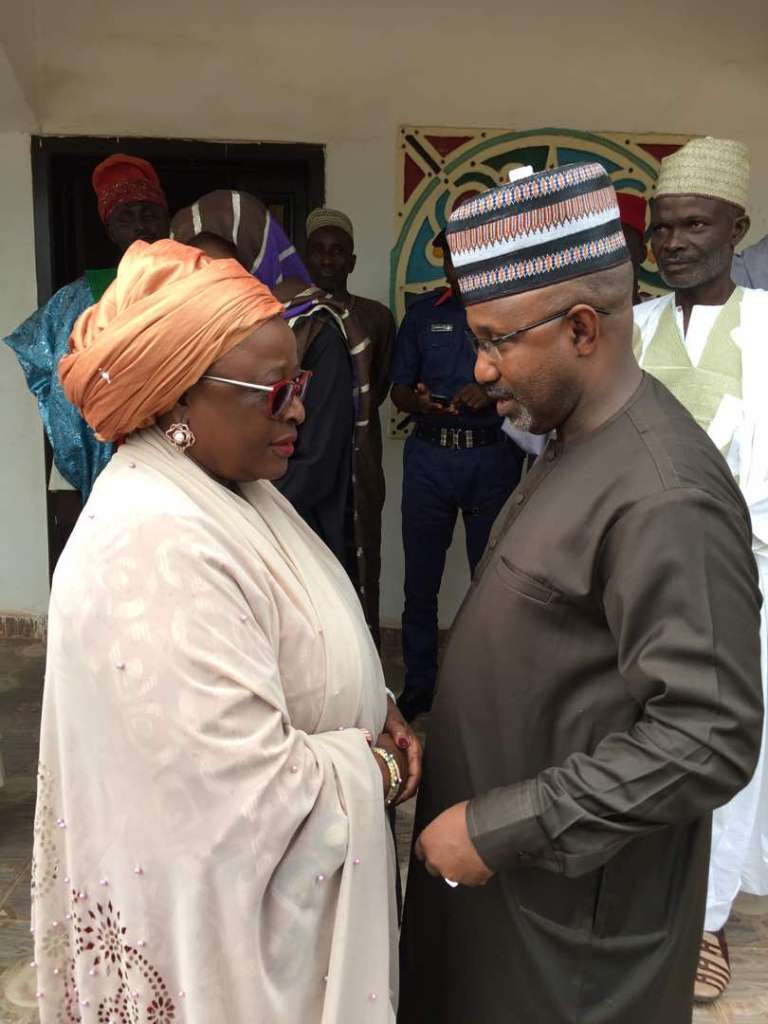 His words:" This country is ours we must join hands together and ensure we prepare a better tomorrow for generations yet unborn. We have no other country than Nigeria, we have to remain here and salvage it together.
"It is our moral obligation to ensure that we uphold the trust bestowed upon us by our subjects. We should be able to lead by example. I want to use this opportunity to call on members of the National Assembly to have the fear of God and the nation at heart. Their leadership tussle is not helping matters, what they are doing is deceitful and cheating of the electorate who voted for them.
'' I believe no one is an illiterate in Nigeria again, people are politically aware so they should treat them well. We want a situation where there will be peace and everyone will be able to move freely, whether a man, woman, old or young. If that is not guaranteed, then Nigerians will look at all of them as failures"
The traditional ruler also called on the media to be cautious of the news and information they give to the public stressing "media has a lot to contribute to the image of the country and they could disintegrate the nation with their reports, which is why I said they should   be cautious with what they feed the public with."
While calling on all Nigerians irrespective of their political affiliations to unite in the spirit of the coming Sallah celebration, the Royal father said "the sacrifices made by our fallen heroes to have a united Nigeria must not be in vain"
He commended the Executive Director, International Society of Media  in Public Health, Mrs. Moji Makanjuola and the media  team that visited the palace a two months ago revealing "your visit to this palace was a blessing. Immediately you people left, I was able to have an audience with my Governor over the promises he made for my kingdom and the people of Uke .
"One of the promises he made was provision of portable water and good healthcare services, improving education standard and a road network. I want to gladly tell you that a memorandum of understanding has been signed with a Chinese firm for the continuation of road construction for Uke
"As I talk to you, the Chinese company has come to register their presence officially and they will start moving their equipment to site tomorrow. I took the company round today to reassess what we asked the governor to do for us concerning the road network. In the area of education, the governor has liaised with a company and they are now constructing ICT scientific centre in Uke . The last promise he made was that he would place me where I'm supposed to be among traditional rulers in the state.
In her remarks, Mrs. Moji Makanjuola commended the traditional ruler for being detribalized and for the love he has for his people. Moji who is also the Jakadiyan of Uke particularly commended the royal father for always being on the same page with the government and partners whenever the need to mobilise the people for a health programme arises and advised other traditional rulers in the country to emulate  him.
She described the royal father as a fearless man who likes to stand on the side of the truth at all-times adding that media practitioners in the country also have a role to play in ensuring peace and gender equality in Nigeria.  .
Moji said traditional rulers also have a big role to play in ensuring peace and gender equality in Nigeria. She disclosed that letters have been written to "some of our partners" concerning the dilapidated healthcare cenre in Roguwa, a community under Uke adding that very soon ,there will be health mission to the community for intervention purposes.
The veteran journalist disclosed further that the community would be supported in promoting food safety standards, especially among women so that people can eat healthy and live healthy.
Also in her few remarks, a Knowledge Management Consultant with UN Women , West and Central Africa Regional office, Aicha Awa BA  said traditional rulers have a big role to play in ensuring gender equality in the country and commended the royal father for his commitment to gender equality.
Aicha said" we have many things to lean from traditional rulers, we are advocating for gender equality and we commend you for lending your support to this course."