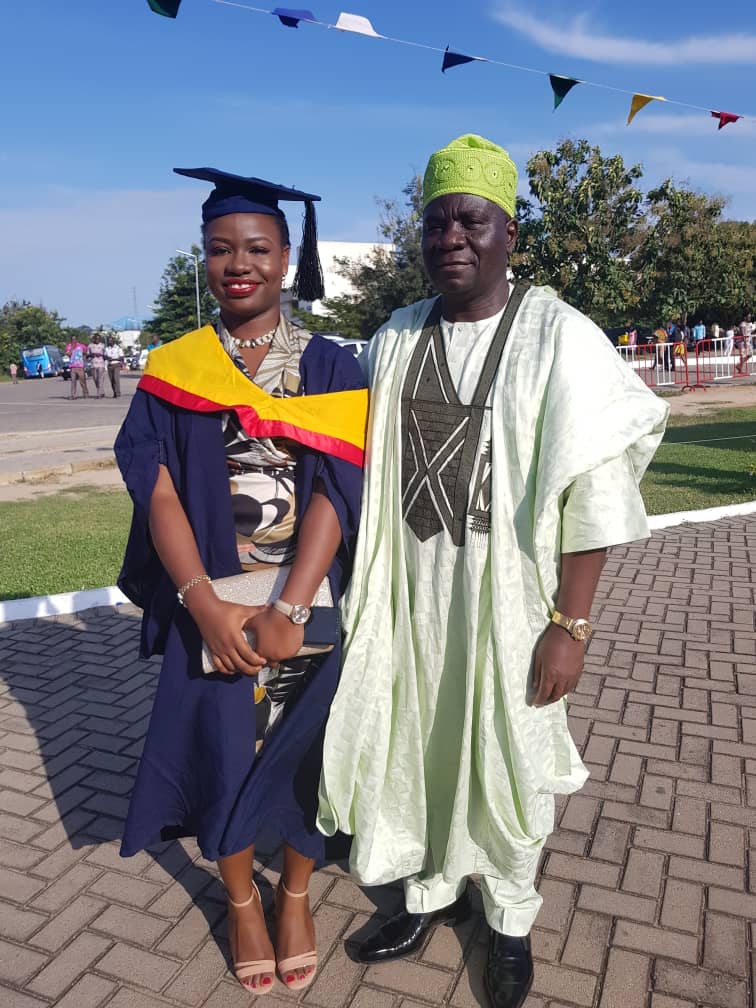 It was another joyous and image boosting moment for Nigeria as two of her citizens in Ghana made rare history in the country. They out-shine other students in their academics to make Nigeria proud.
Since his posting ,Nigerian High Commissioner to Ghana, Ambassador Michael Olufemi Abikoye has been going round higher institutions in the country to encourage Nigerian students and ensure their welfare, including negotiating for reduction of their tuition fees.
18 year old, Omotola Obisesan graduated with a First Class Degree in Computer Science from the University of Cape Coast, Ghana while another Nigerian, Dr. Lotachi Ugwunwa Onyemenam also made history in the same institution taking home 16 out of the 21 awards, becoming the overall best international student of the 2018 graduating students.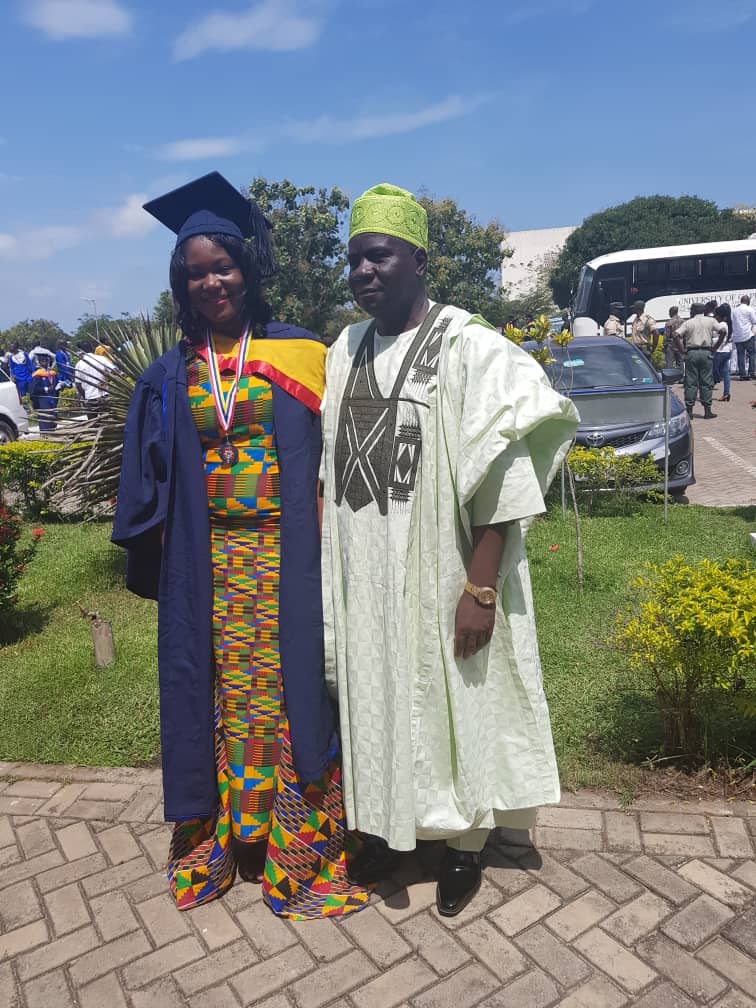 Dr. Lotachi emerged best graduating student in Anatomy, Medical Biochemistry, Physiology, Medical Informatics, Microbiology, Community-Based Experience and Service, Chemical Pathology, and Obstetrics and Gynecology.
The lady was also announced overall Best student in Surgery, Molecular Medicine, Pharmacology, Pre-Clinical and Clinical student. Besides, she received the Ghana Medical Association award for Best Student In MB ChB, Vice Chancellor's prize for Best overall performance and prize for Best student in Pediatrics and Child Health.
Reacting to the positive development, Ambassador Abikoye who was also present at the graduation ceremony told Green Savannah Diplomatic Cable that the two ladies have done Nigeria proud and should be celebrated by Nigerians and friends of Nigeria.
According to him" I am happy that we are in the news for positive a thing, this good image we must sustain. Nigeria is a great country with equally great people; this is why we should all engage ourselves in things that will bring honor to our country.
"It is a good thing that these young Nigerians have done our country proud. I call on our youths wherever they may be on the surface of the earth to emulated these brilliant ones"