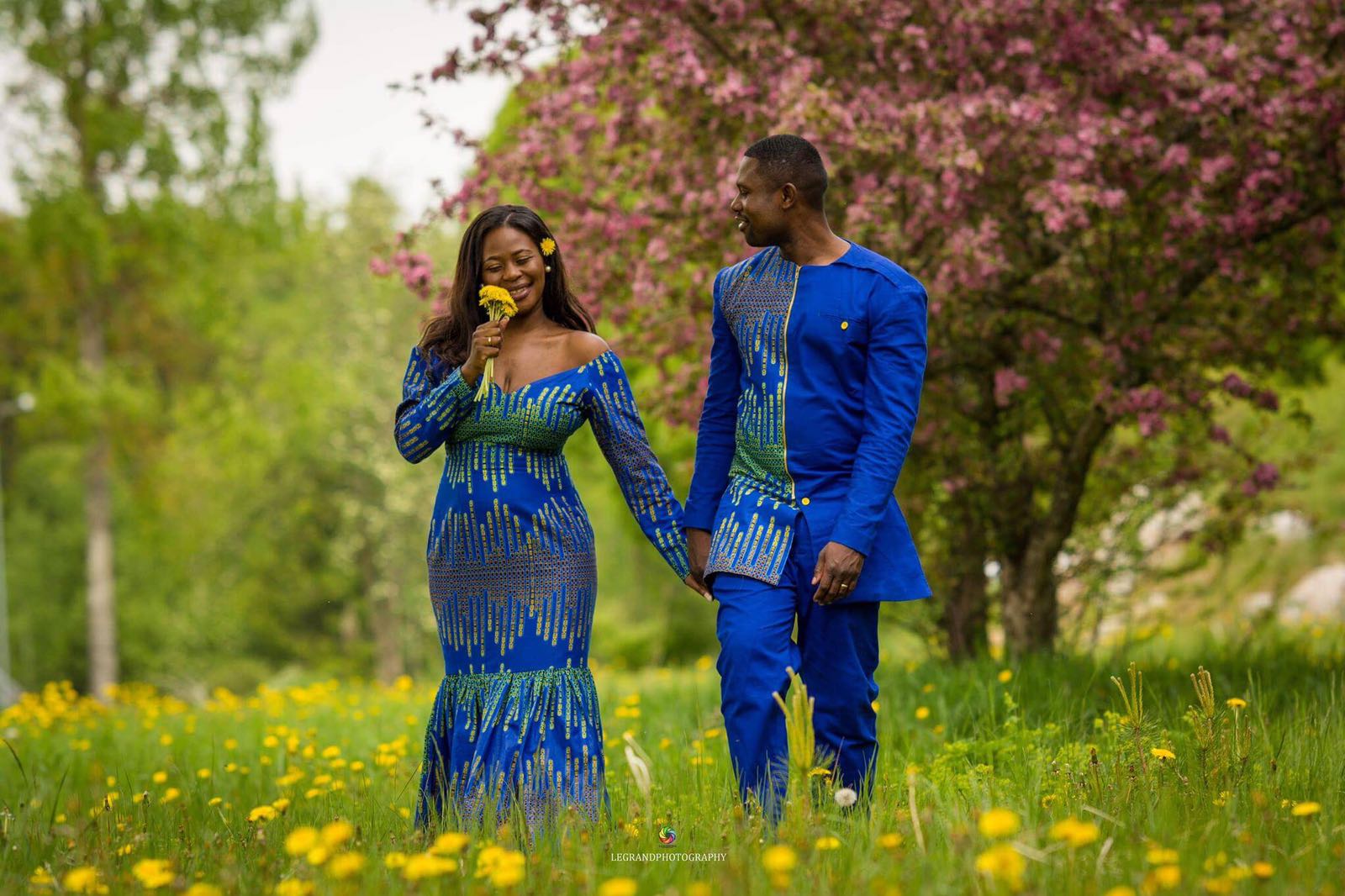 Fabius Ndot who is a life coach, footballer, and youth pastor is one of the Africans in Sweden doing the continent proud. Fabius and his wife, Vimbai are well known in Soderhamn,Sweden . He has accomplished what many Africans in Sweden could not achieve because of his passion for youth development and service to humanity. Fabius is from Central African Republic, a French speaking country, while his wife, Vimbai is from Zimbabwe, an English speaking country. The couple speaks six languages in their home. Fabius is working hard to give back to Africa, especially his home country, Central African Republic that has been experiencing internal crises for some years and also Zimbabwe, the home country of his wife. The adventurous and ambitious Fabius who got to Sweden at the age of 17 in an interview with Green Savannah Diplomatic Cable speaks about life in Sweden, the situation in his home country and other issues.
Excerpts: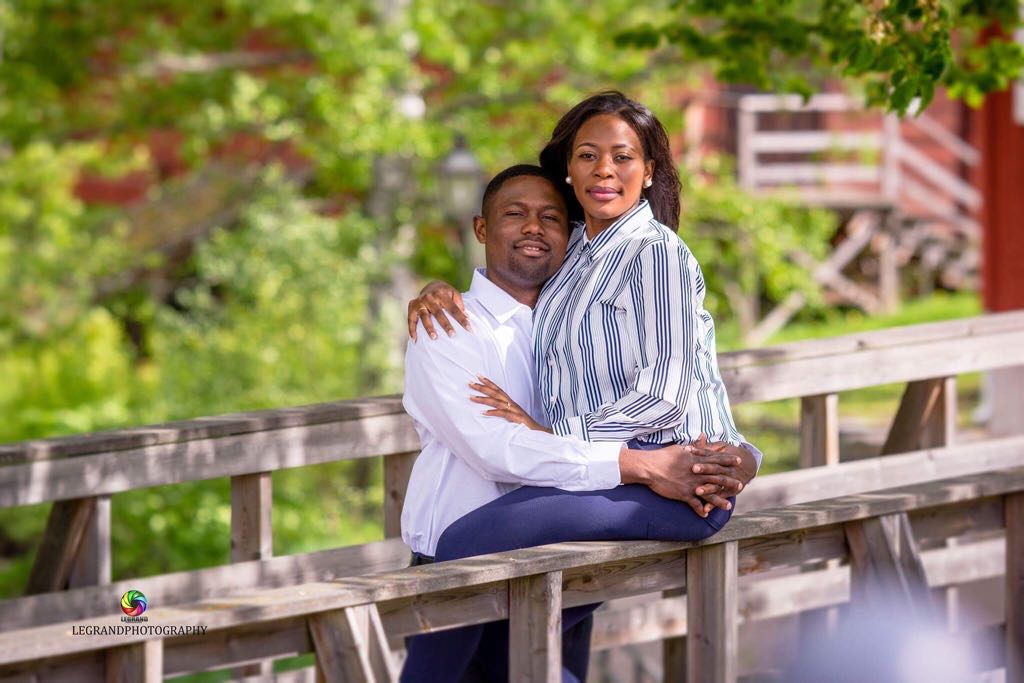 Could you recall your journey to Sweden as a teenager?
The journey to Sweden was challenging, but we thank God. The first thing was learning Swedish language, it was key to my future in Sweden. I also had another challenge for being the only African in my class. Just imagine coming from Africa and you are surrounded by just Swedish people trying to catch up with all the exposure, new technologies and new lifestyle. It was tough for me as a teenager.  I have the grace to love sports which made me to later integrate into the society. I was leaving in North of Sweden where there were few from African Francophone countries. I am from Central African Republic, a Francophone country; therefore, I had to also learn English here besides Swedish language. I took the opportunity of free education here to study.
You are involved in youth development through sports; would you like to share your experience?
I noticed that whenever we had sporting activities, many youth would come, therefore, I advised the church to engage more in sporting activities. So we have Monday and Friday of every week for activities with the youths. However, we start every time with prayer. I'm happy to be part of the people helping youths in our city. As Christians, we are called to serve and I am happy God is using me to develop the talents of the youth here in Sweden.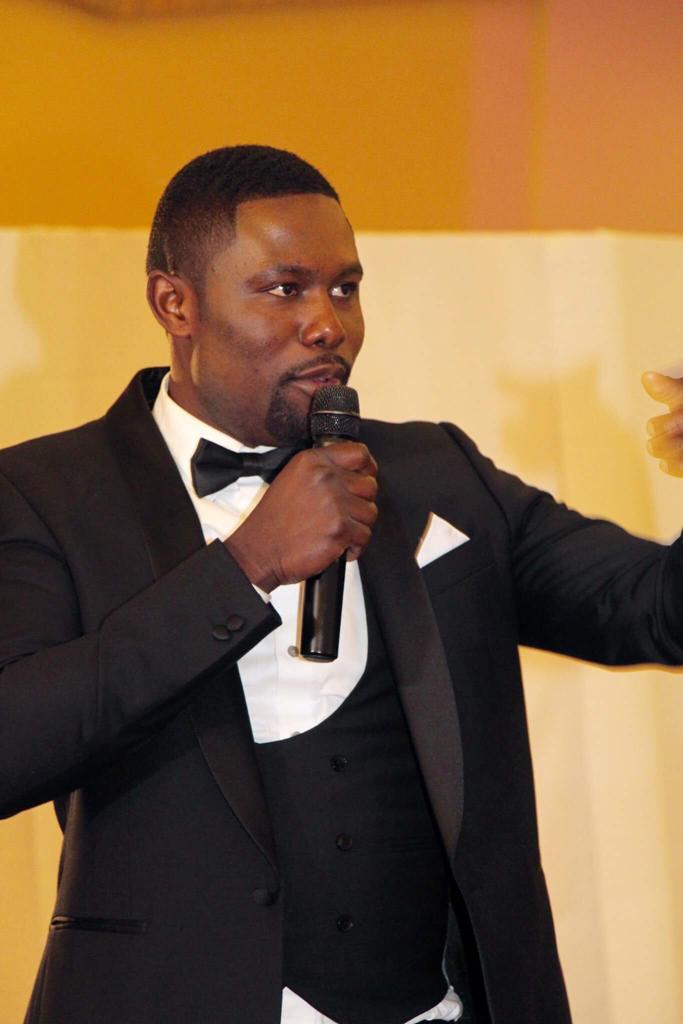 You had a unique wedding which we learnt was the first of its kind in your community and which made you more famous, would you like to speak to that?
It is true that we had a unique wedding with combination of Africa and Swedish tradition, but showcasing African culture more with our wears and food and music.  Many in the community tasted African food for the first time.  It was an exotic wedding. Here during weddings, couples just invite about fifteen guests, but during our own wedding, my family members came from Central African Republic, other parts of Europe, and other parts of the globe. My wife's relations also came from Zimbabwe and other parts of the world, all showcasing African culture. Up till today, people here keep saying they have never seen a wedding like that. They still ask us how they could get the type of attires we and others wore during  the wedding. Many Swedish attended the wedding. It was a special day for us and we wanted to do something unique and we achieved that.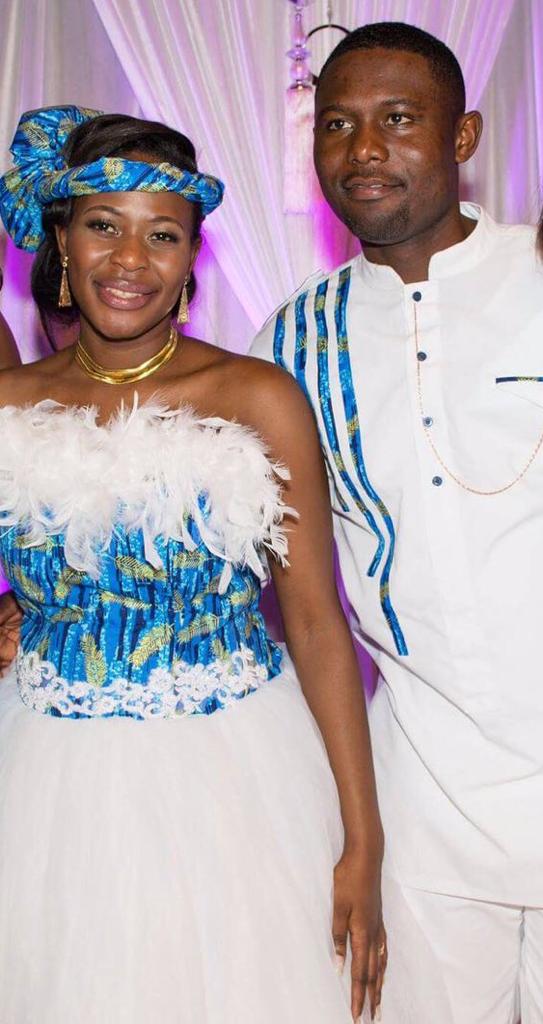 You speak six languages in your house, Swedish, French, English, Sango, Shona and Kari, Portuguese how are you able to do this?
We speak six languages at home and in communicating with people outside.  My wife comes from English speaking African country while I come from a French speaking African country. We speak these languages to ourselves, daughter and relations. It is not easy, sometimes, I want to say something in English and it comes out in Swedish. My Shona it not perfect yet I'm still learning, but very soon, it will be good.
How are Africans in your community received?
There are few Africans here.  It might interest you to know that we have some people here who still think the entire Africa is just a country. Some don't know that it is a continent with different countries and cultures. Sometimes, it is annoying because Africa is bigger than Europe and Africa is rich in culture. We have a lot of work to do on passing correct information about who we are to the rest of the world.
Your country of birth, Central African Republic is facing internal crisis, what would you like to tell your countrymen back home?
I will like to tell everyone that the country needs peace. No one will build the country for us if we destroy it. We should all work together as a nation. Central African Republic people must forgive and put the past behind them in order to secure a better future for our children. This is my message. We should build and not destroy.
What are you planning to give back to Africa?
My wife and I are committed to giving back to Africa. I have a license in Public Health, I want to help my continent in the area of diseases prevention, and we are looking at that. We also intend to develop properties in Africa .However, the area of Public Health is our priority, especially with the recent cholera outbreak in Zimbabwe, the home country of my wife and the crisis in my home country, Central African Republic