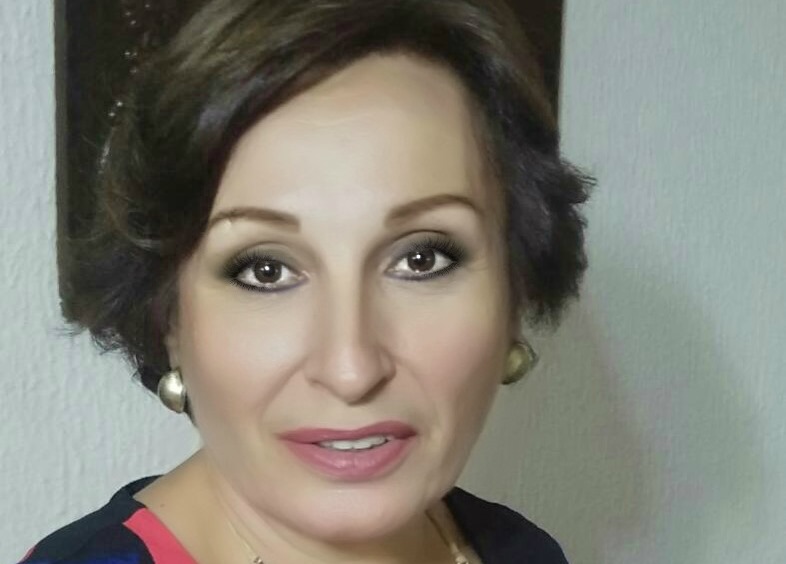 Dr Efthymia  Lenou  is the Country Representative of The International First Aid Society (IFAS), an international Non-Governmental Organization that has a special consultative status with the Economic and Social Council of the United Nations Headquarters in New York, USA. The NGO is an affiliate of the International Development and Cooperation Department of the Ministry of Foreign Affairs, Greece. However, IFAS has cooperation agreement with the government of Nigeria with emphasis on development, skills training for poverty reduction, First Aid and humanitarian assistance.  Hardworking Efthymia who is also popular among Nigerian youths in an interview with Green Savannah Diplomatic Cable speaks on how her organization has been building the capacity of the  youths, turning them to employers of labour from job seekers.
Excerpts:
What does your organization do?
At The International First Aid Society, our main area of intervention is teaching, offering services in first aid to save life and trying to improve the living condition of people by offering them training in several skills, so we are into skills acquisition. One of the skills we offer is the modern beekeeping.  Since the year 1999-2000, we started training youths in modern beekeeping in several states of Nigeria in collaboration with the Federal Ministry of Women Affairs and Ministry of Youth Development and also Ministry of Agriculture.
How many people have you been able to train since you started?
We are training 500 people in each state, we have covered 18 states fully, and partially we have covered other states too
What are the challenges?
The main challenge we have is that people try to do short-cut. They don't want to follow instructions or follow the narrow path that is very profitable. Modern beekeeping is very profitable, someone can harvest five times in a year, at least 20 or 30kg each time, so the person can make very good money just from honey. Additionally, he can make money from beeswax, from propolis, and other products that are higher, like bee venom
You do so many things, bridal make-up, event planning, fabrication etc. how do you combine all these?
All these are skills, and different groups of people have different interests in accordance with the natural inclination of the youths, giving training in several skills, all of them are profitable and they can make money immediately they finish the training in many of the skills
Any   specific programme for women?
Yes, the programme that is mainly for ladies is the bridal decoration and the bridal make-up which we do in collaboration with the Federal Ministry of Youth Development.  We had this project in Ode-Omu , Osun  State, we organized  training for 200 youths  and also in Katsina  State  still in collaboration with the Federal Ministry of Youth Development. We had participants from eight Northern States, who we trained them in bridal decorations and bridal makeup. Immediately the youths finished the training, they started making money and they started getting clients.
Do you also fabricate beekeeping equipment?
We found that Nigeria is lagging behind in modern beekeeping. I also discovered that honey is the same all over the world, and that Nigerian honey is very unique and very tasty with beautiful aroma, and that when it is harvested in the wrong way, it ends up fermenting, and it's not edible, not to talk of being exportable. I went for training to learn modern beekeeping; I went to the university and learnt how to fabricate all the modern bee keeping materials. When I came to Nigeria , my organization started fabricating  all the modern bee keeping materials, because we give the materials free of charge  to participants, we give them bee suites, smoker, and others, all produced locally. I went to Germany brought the machine, and started training people. We have two factories in Enugu, and we produce everything there.
You have a bee farm?
Yes, I do. I train the people through the bee farm; the bee farm is for training because they have to do practical
Are you also selling honey?
No we don't, immediately we produce honey, we share in class. We train people in commercial way and most of our trainees are doing very well, many of them are producers now .And we are happy to see the fruits of our labour in our life time
You are dealing with a lot of youths across Nigeria, what is the major problem they face in the area of skill acquisition
The main problem is impatience, the youths are impatient. The youths want to learn now, and get money immediately.  In beekeeping, you don't get money instantly like bridal decoration and bridal make-up. When the youth complete a programme today, the next Sunday, they call their classmates, they know who is getting married, and they get N40, 000 to N50, 000 every weekend.  However, beekeeping is pains taking, you have to catch the bees, you wait for the bees to build the combs and wait for the combs to get matured before you harvest so, it is a longer process, but it is a good business
What other things do you want Nigerians to know about your organization?
We normally collaborate with the Federal and State governments. We are very happy with the response of the government because they know that we are a serious organization and they do patronize us, a lot of government agencies also do. We want the government to organize beekeeping sector the more, because there is no way the bee keepers can export honey if there is no official laboratories of the government. Government should be able to have laboratories to certify the honey that is good for export. In this way, the beekeepers will be encouraged to produce more and work harder. There should be at least one laboratory in Abuja and at least one in each of the six geo-political zones of Nigeria. It will facilitate things and the beekeepers will be encouraged to face beekeeping professionally