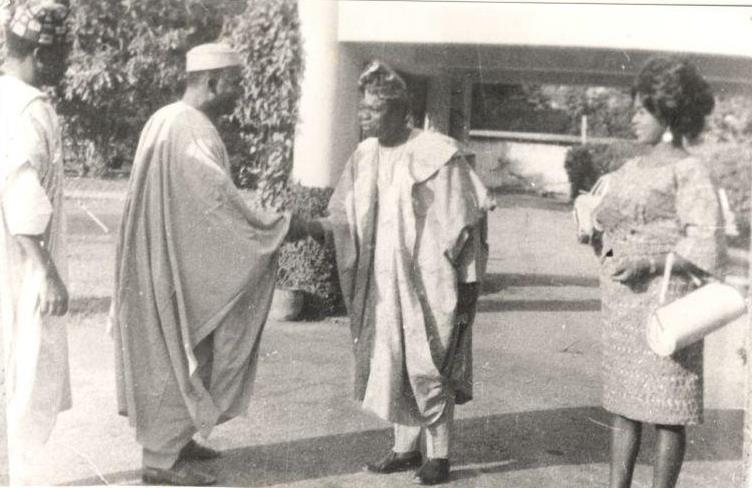 By Sunday Oyinloye
His photograph when he was made the first Military Governor of the old Kwara State in 1967 tells all about his youthful age. The responsibility on the shoulders of the rare soldier who was then below 27 years of age was very huge, yet he was wise to have used technocrats to achieve his goal and laid solid foundation for the economic development of his state. Like the Biblical David, God was on his side. With just "a stone and sling", he was able to bow the proverbial Goliath and mountains before him, and at the end, Brigadier-General (Sir) David Bamigboye sang victory songs at the time he left office in July, 1975. He was to keep singing victory songs until God called him to glory at the age of 78.
Welcome to the world of David Bamigboye , the Architect of Kwara State who many thought passed on Thursday, 21 September ,2018, but whose works and legacies fault their position. That Bamigboye, the Esinkin Omu-Aran lives on is not contestable.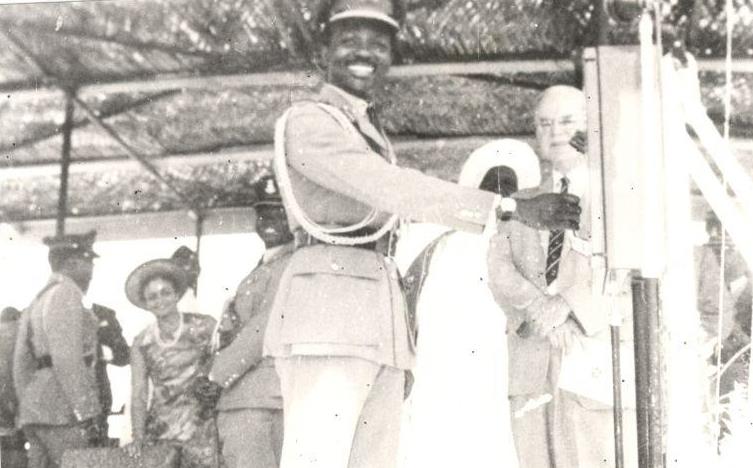 Former Head of State, General Yakubu Gowon under whom Bamigboye served as a Governor gives an insight into his spectacular performance in office
In his words: "It is on record that Bamigboye performed well as the Military Governor of Kwara State. He was fortunate to be endowed with a great number of quality manpower at his disposal during his tenure that enabled him to undertake many viable development programmes in the state and was able to assist other states in the North with manpower to help their administration developments.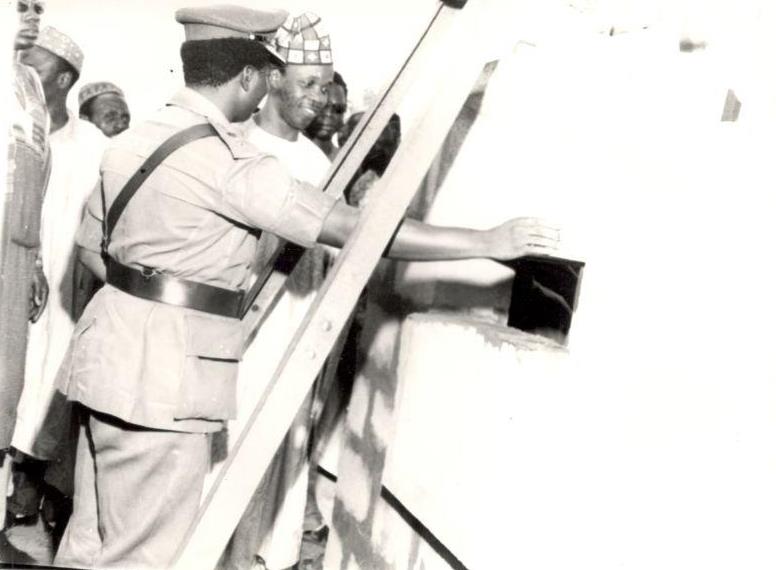 "Brigadier General David Bamigboye was indeed an officer gentleman with a great sense of mission, a man of purpose who served his people and nation meritoriously. I am grateful to him for giving our government a good name and image"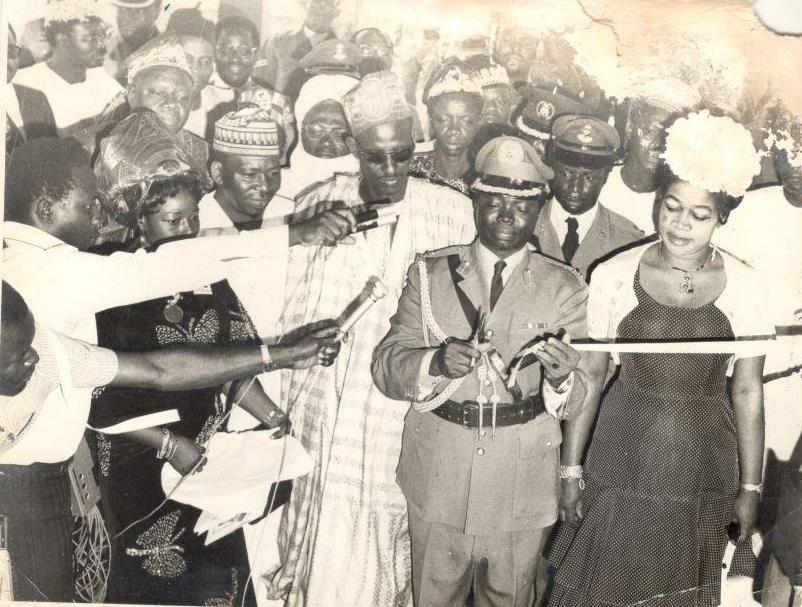 Foremost labour leader in Nigeria, Comrade Issa Aremu,  also  gives an insight into the life and times of this great icon and why the retired military officer lives on  when he called on the people of Kwara State to "reinvent statesmanship" of the late governor  in order to move the state forward.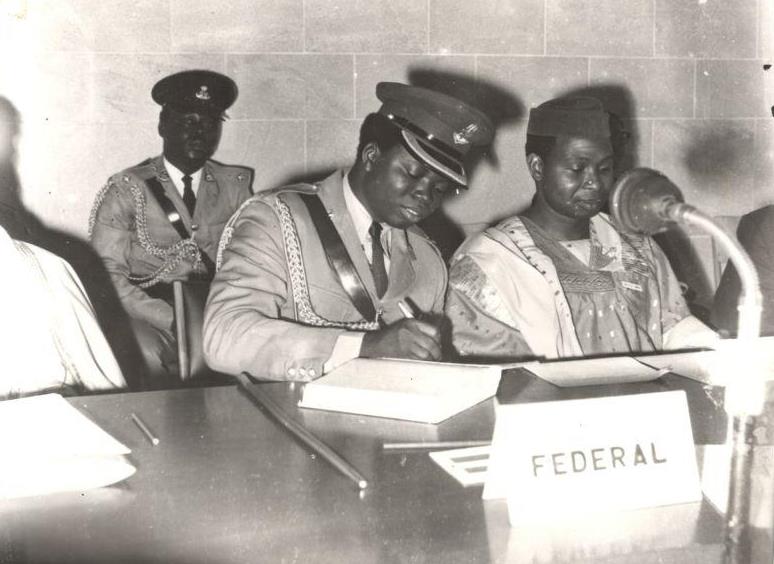 His words: "The demise of Brigadier-General David Bamigboye on the eve of a critical transitional election in Kwara State was a divine reminder of an era of selfless statesmanship .Aspirants for public offices in the state should learn from his bold positive imprints. The achievements of General Bamigboye include notable sustainable state building projects such as Kwara Polytechnic, Herald Newspaper, Kwara Hotels, Kwara State Secretariat, many public secondary schools, many General Hospitals, Scholarships in higher institutions. Kwara State needs state-led development of Bamigboye era.''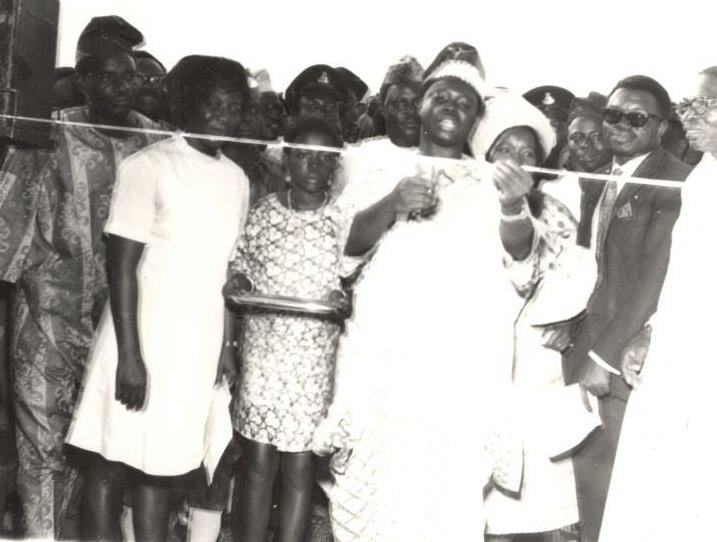 Aremu is not the only notable Nigerian who has attested to the indelible footprints of this great man. One of the first generation industrialists in the country, Prince Samuel Adedoyin, also explains why Bamigboye must be celebrated, even in death.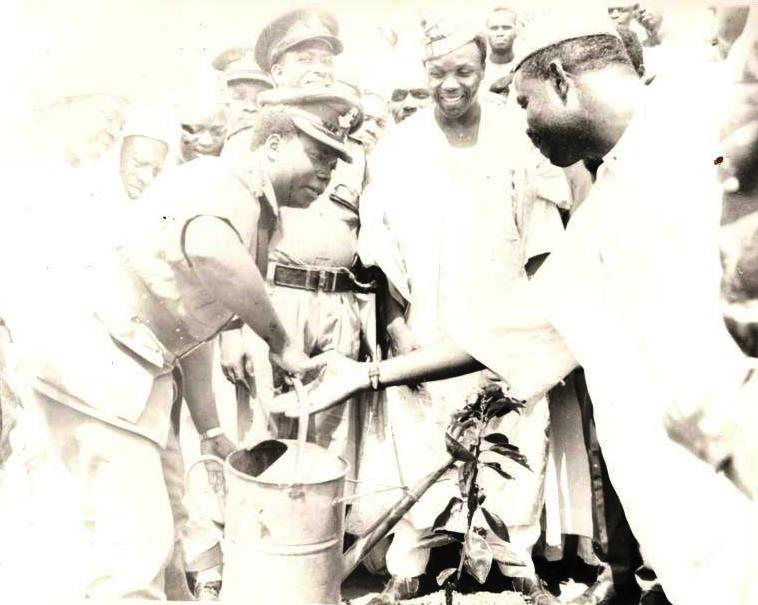 "He started running the affairs of the state in 1967 with virtually no basic facilities like good road network, hospitals, pipe-borne water and other amenities but, at the end of his administration in 1975, Bamigboye had   developed and improved the State with the provision of good roads, building of General Hospitals, State Secretariat, The KwaraState Polytechnic, to mention just a few projects." Said Adedoyin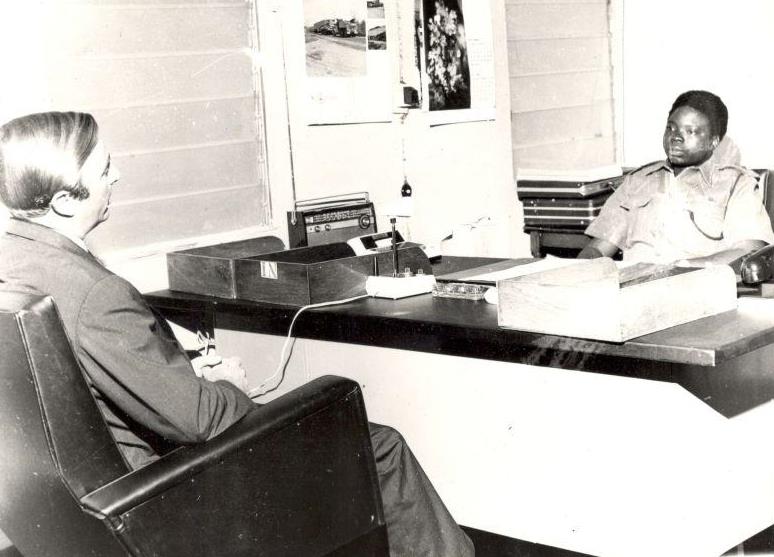 The industrialist continues:  "Recognizing the importance of manufacturing and tourism, it was during his tenure that the followings were achieved namely, Kwara Hotel, the Herald Newspaper, Tobacco Company, Biscuits Company, Noble Beer, Ijagbo, Bacita Sugar Refinery and other factories dotted that the state. In fact, the welfare of his people was paramount to him. Bamigbye was an embodiment of patriotism, vision and honesty. As a detribalized Nigerian, he established an educational exchange programme with the defunct East Central State Government whereby Igbos were admitted into Queen Elizabeth School, Ilorin and Kwarans attended the College of Immaculate Conception and Queens School, Enugu.''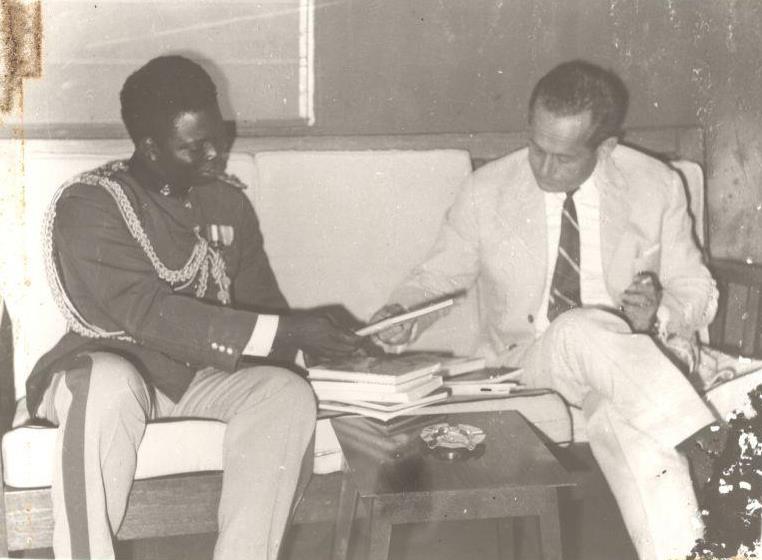 Speaking in the same vein, a former Minister of Industry, Chief ( Dr) Mrs Nike Akande described Bamigboye as '' an icon, great achiever, a great man, an epitome of excellence and a versatile man, a man who has touched many lives in many positive way.''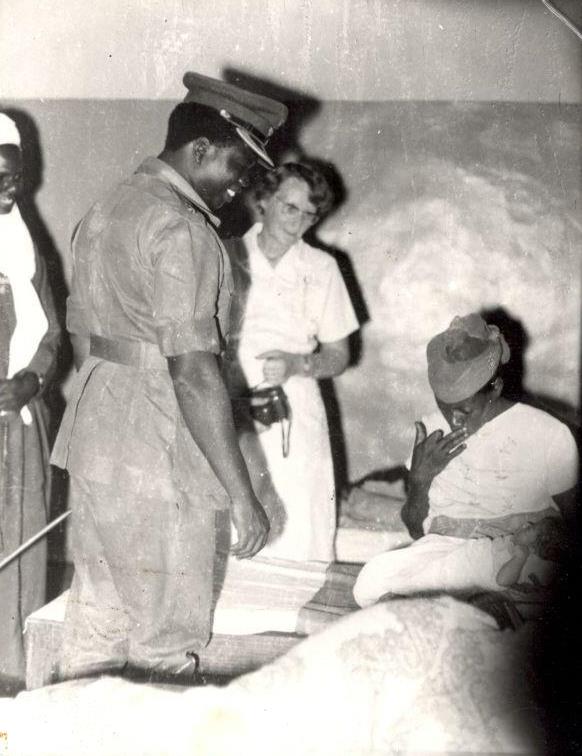 Chief Nike Akande said further about the former governor:  "He was a man who never looked down on anyone, a good-natured man who is always willing and ready to assist. Bamigboye laid the foundation for an effective education system and civil service in Kwara State. He was ever resourceful, trustworthy, always cheerful, humble and very warm. He lived a purposeful life and left behind many enduring legacies."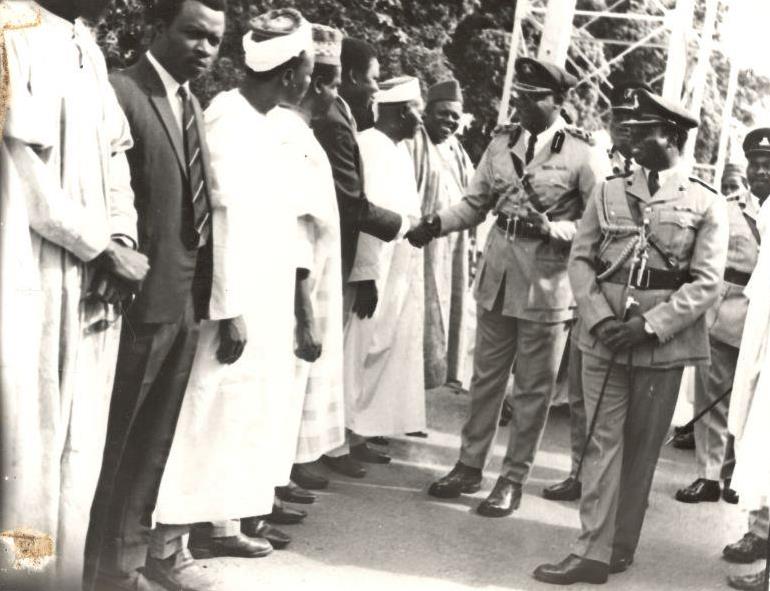 The late governor also played crucial roles in the lives of individuals who will never forget him. One of such is a retired Director in the Federal  Civil Service, Architect Julius Babalola,  who has this to say about Bamigboye: " My benefactor, my model, a man that lived a simple life, an unforgettable icon, you made me an accomplished Civil Servant, an Architect,  and prosper my life, may your gentle soul that touched lives rest in peace" . What could be more rewarding than good testimonials on this retired General?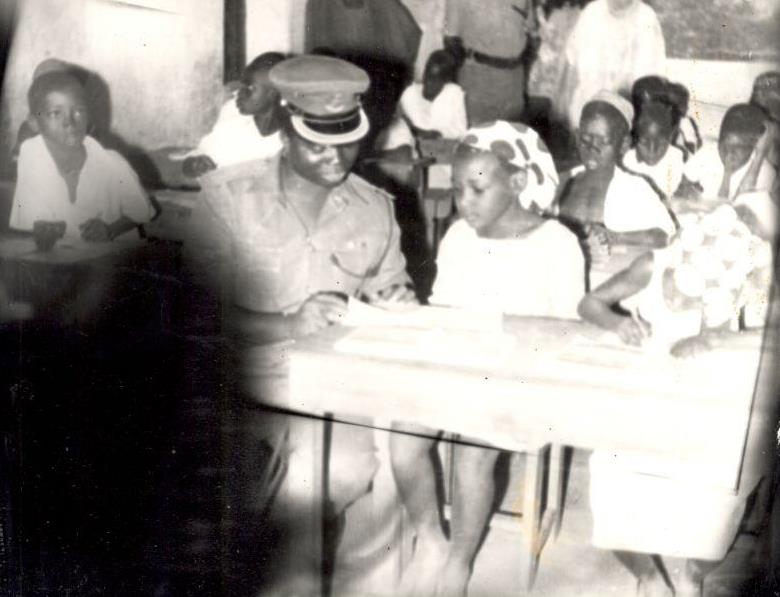 However a cross section of Nigerians who spoke to Green Savannah Diplomatic Cable expressed shock that successive administrations in Kwara State didn't accord the pioneer Governor the honour due to  him until his death even though he put his life on the line for the development of the state. A point in time was when he created Divisions (local governments), some forces in the state moved against him for daring to create new divisions. However, he stood his ground, preferring to leave a legacy than save his life.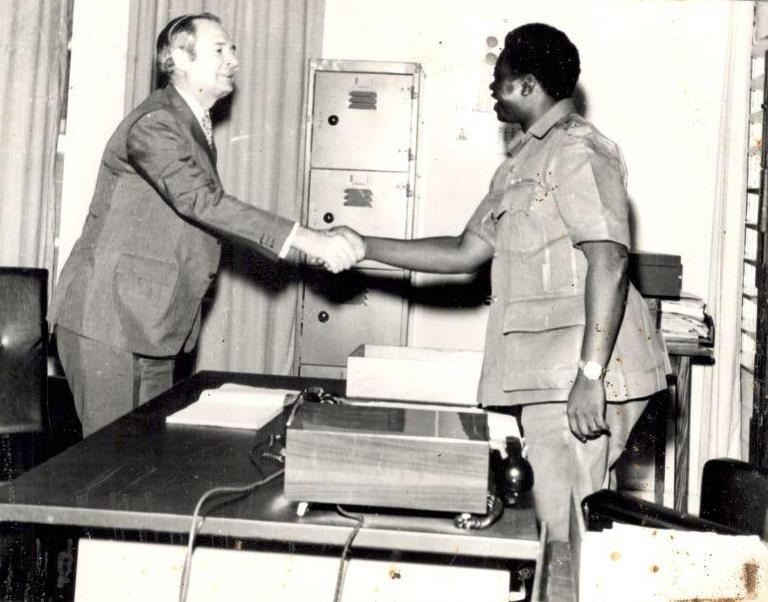 Recalling though trying times, Bamigboye said "some powerful groups and interests "never wanted him to create local governments.
'' The local government creation was a decision I took at great risk to my life because of the opposition of some powerful groups and interests in the state then. There was anxiety associated with this decision with some people insisting that it should be dropped. I was resolute on the decision and said to myself even if that would be the last thing that I would do, I would be satisfied. I was prepared because anyone who is enraged will only fire a gunshot and that would be after the announcement would have been made."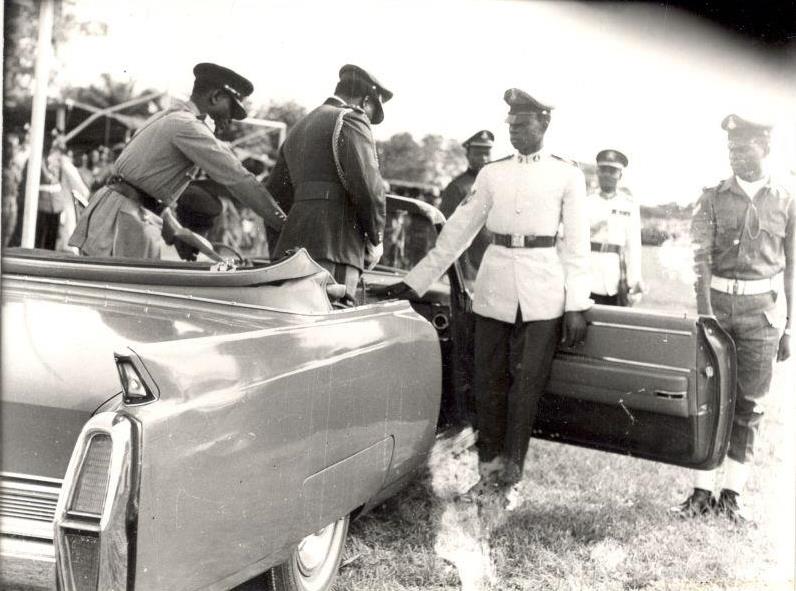 Perhaps, this account might give a clue into why some forces in the state blocked successive administrations from doing the right thing for the pioneer governor of Kwara State. However, even in death, the retired General is still being appreciated by most Kwarans who see him as a hero.
The Asiwaju of Obbo in Kwara State, Chief E.O Ojo, has this to say about Bamigboye:" History will remember you for the foundation work you did for Kwara 1967-75. You were indomitable, courageous, and yet humble. You broke the shackles that tied Igbomina/Ekiti and liberated us. Your monumental contributions will be appreciated by future Kwarans"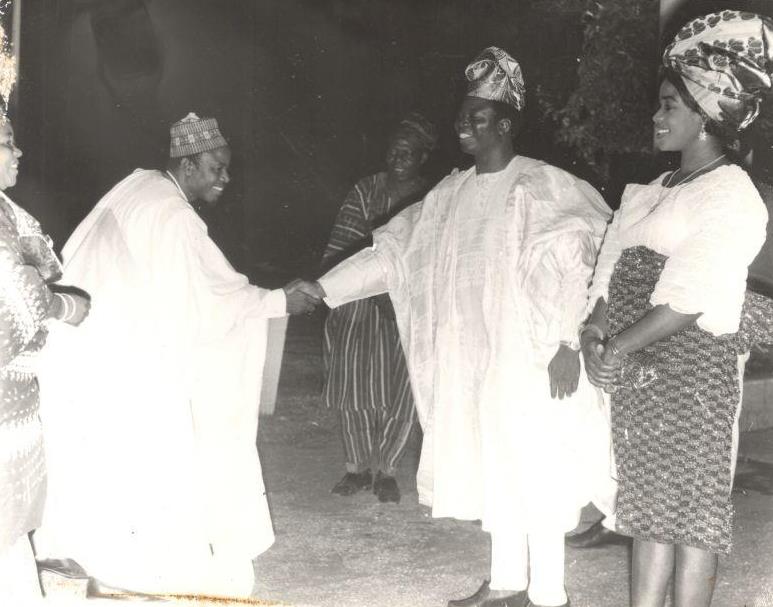 Kano State born public affairs commentator, Inuwa Mohammed, in a chat with our correspondent said: "with all the landmark achievements and the footprints of this icon, it remains a mystery and misnomer that the Kwara State Government did not deem it fit to name any major street, public building or one of the institutions in his name until his death, that is not good enough. Like all human beings, he was not a perfect man and had his shortcomings, but his footprints in Kwara State are indelible."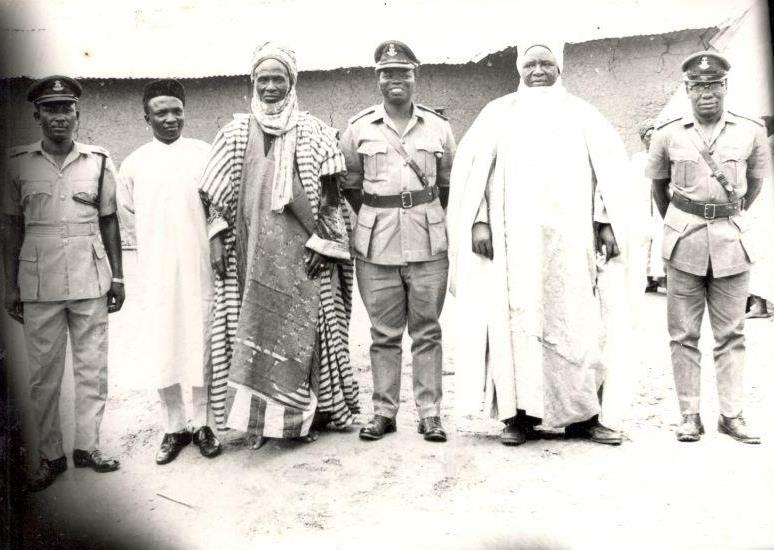 A retired Civil Servant in Oyo State, AdebolaAdetoro, expressed similar view in an interview with Green Savannah Diplomatic Cable. He didn't hide his disappointment with successive administrations in Kwara State over the issue
Listen to him:"They might want to erase his footprints, but the millions of lives he touched directly and indirectly through his projects and the institutions he established as a military governor will not forget him."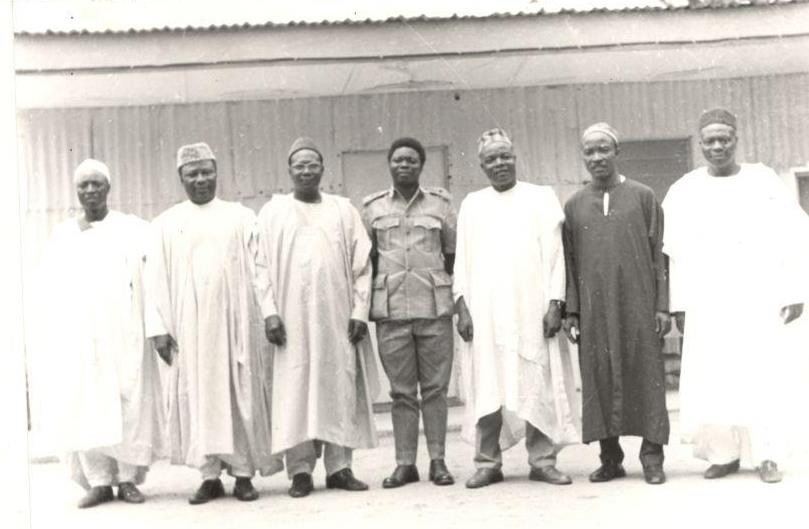 Inuwa and Adebola might be speaking the minds of most people.
Yes, Bamigboye refused to bow to man but God, and like the Biblical David, he remains a hero in the minds and hearts of majority of the people of Kwara, Kogi and Niger States, and indeed many Nigerians who were amazed at the vision, commitment and the uncommon achievements of the then young military officer.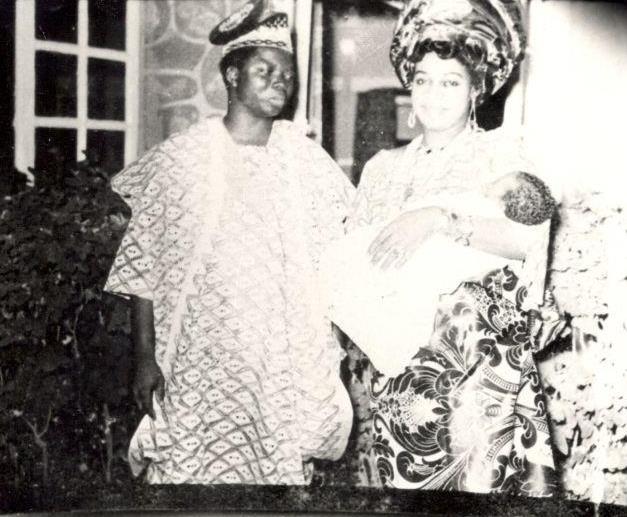 The Busy Bees Society of his worship place, Archbishop vining Memorial Church Cathedral, Ikeja. Lagos, also gives credence to the living memory of Bamigboye. The President of the Society, Professor (Mrs.) Funmi Ajose,  quoting Martin Luther King Jr.,  said "Death is not a blind alley that leads human race into a state of nothingness but an open door which leads man into life eternal.''
Ajose's final note, "Surely papa led a glorious Christian life evidently laden with enduring legacy,'' remains instructive.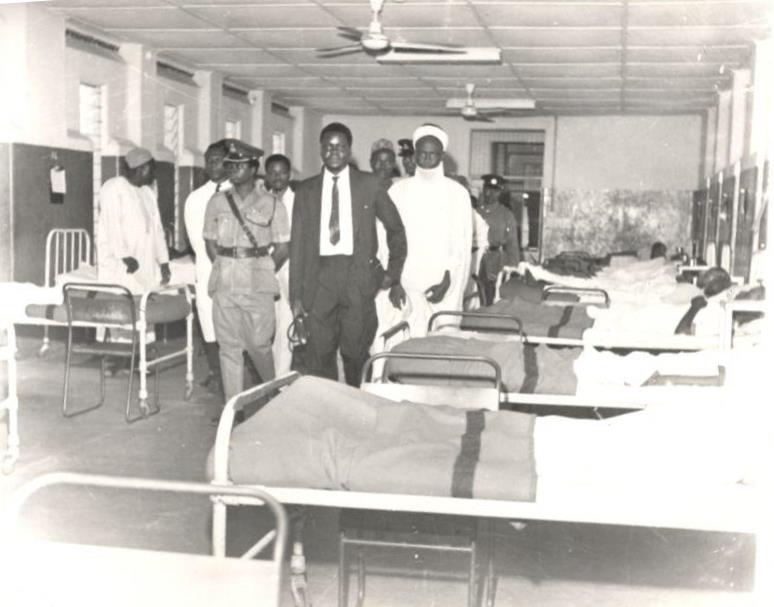 FOOTPRINTS OF BAMIGBOYE AT A GLANCE
(1)  Kwara State College of Technology, now Kwara State Polytecnic
(2)    Kwara Sate School of Nursing and Midwifery
(3)  Nigerian Herald now The Herald which was the most sought newspaper in Nigeria in the 70s and early 80s
(4)    Kwara Hotels
(5)    Established Gateway Insurance
(6)      Kwara Furniture
(7)    Kwara Line
(8)    Erin-Ile Paper converters
(9)     Kwara Textiles
(10)     Midland Stores
11) Establishment of Farm centres in some parts of the state provided extension workers and organised periodic agricultural shows to encourage farmers
12) Eagle Rice brand
13) Scholarship Board
14) Created 11 local governments and constructed secretariats for them, some of which are still being used more than 40 years after
15) Utra modern State Secretariat complex
16) Established Kwara State Water Corporation and turned the sod for the construction of Asa Dam
17) Established Kwara State Housing Corporation
18) Rural Electrification Board
19) He conceived the idea of Kwara State Stadium Complex which George Innih administration later constructed
20) Construction of General Hospitals amongst other projects