Veteran Journalist, Chief Mrs Moji Makanjuola needs little introduction in Nigeria.  The Kwara State- born broadcaster who is a familiar face on television is the Executive Director of International Society of Media in Public Health (ISMPH). Moji who is so passionate about the development of her home state is one of the numerous people General David Bamigboye discovered their talents early in life and put on career paths. The Yeye Atunluse of Offa in an exclusive interview with Green Savannah Diplomatic Cable revealed how the first Military Governor of Kwara State, General David Bamigboye discovered her talent and guided her in choosing a career.
Excerpts:
Could you recollect your encounter with General Bamigboye?
What amazed me during my first encounter with him then as a military Governor was his humility. He said he saw talent in me and encouraged me to go into broadcasting. He said he was sure that I would do well. He was a leader with every deep sense of humility who could also spot talents. So he encouraged me that I must come to my home state, because then I wasn't living in Kwara, I was living in Zaria. Eventually, when I write my autobiography, surely the first Governor of Kwara State will have a place. He always calls me iya oloyinbo (someone good in English language.) General Bamigboye was very friendly and down to earth. With my interaction with him, he loved Kwara, he had a dream of big Kwara, something bigger than what we have today. It was a privilege in life to have met him and to have interacted with him. The late Governor encouraged me and followed up on me. He would call me from time to time and say Moji, I just saw you on TV, I am calling to know how you are doing. These are the things that I will always remember him for. We have missed a leader. At this point of our development in Nigeria, we need leaders like Bamigboye.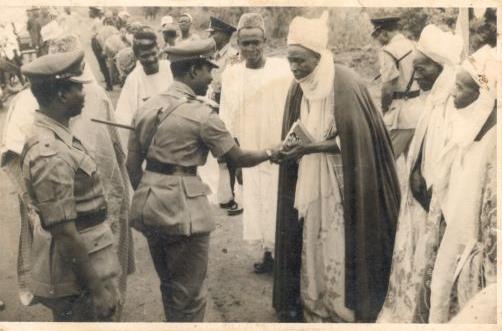 Would you like to assess his time as a Governor and what we have now?
I will say that though I was very young when he was a Military Governor, but I grew up to know him as a complete detribalized Nigerian. Even as a military ruler, he applied some measure of equity, and merit was important to him. If you look at the array of people who became Permanent Secretaries at that time, they were seasoned civil servants. The likes of late S.B Awoniyi, Chief Oyinloye and so on, these were serious people, seasoned administrators. At that time ,there was a lot of hard work and merit. At that time you didn't see the kind of corruption that we have today. To the best of my knowledge, he has one house in Omu-Aran his home town and another one in Lagos, but today our leaders have homes everywhere including abroad. To him, it was to build and leave a legacy and the legacies are still there in Kwara today. Even after leaving office, he aligned himself to the growth of Kwara State. Any time he called me it was to encourage me. He is so proud of the strides Kwarans make. There a lot of things we ought to learn from this great leader. Everybody has his own weaknesses and flaws, but ultimately for him and leaders in his time, the priority was to leave legacies. That is why people keep saying they have to pay their last respect to him, so a lot of lessons to learn. That is why I also wish that some of our leaders as they age would start documenting their experiences into books so that we can learn from them. People who have done well must be properly documented.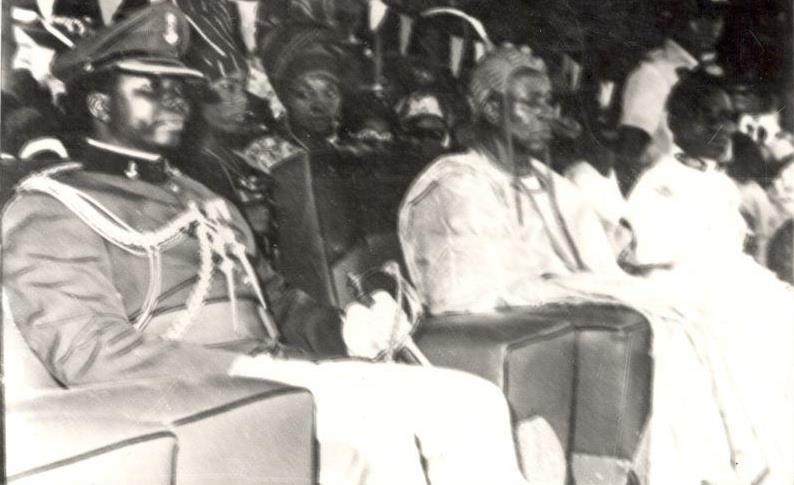 Was there a particular encounter with him that you won't forget?
There was this encounter few years ago. He wanted me to get something done for him. As a former Governor of my state, I thought he would have commandeered me and say Moji, get this done for me. But I was shocked with his level of humility. He wanted me to help somebody as intern .General Bamigboye called  and I said sir, anything I can do, consider it done. And when that person got that placement, you know General Bamigboye still called me to thank me over a small thing like that. I was humbled. He never changed before he passed on, General remained humble. As I said earlier, General Bamigboye pushed me to become first face on NTA, Ilorin, the rest is history, so an encounter with General Bamigboye speaks to humility and leadership, He follows your development as a human being, for that we would miss him. He was a proud Igbomina man, he liked his people and was excited when he leant that I got married to an igbomina man. He was also a good family man. As a leader, he gave his best. I think we shall remember him that leadership also goes with humility. I hope he will get a state burial so that posterity will say about us as  Kwarans that we treated our pioneer leader well.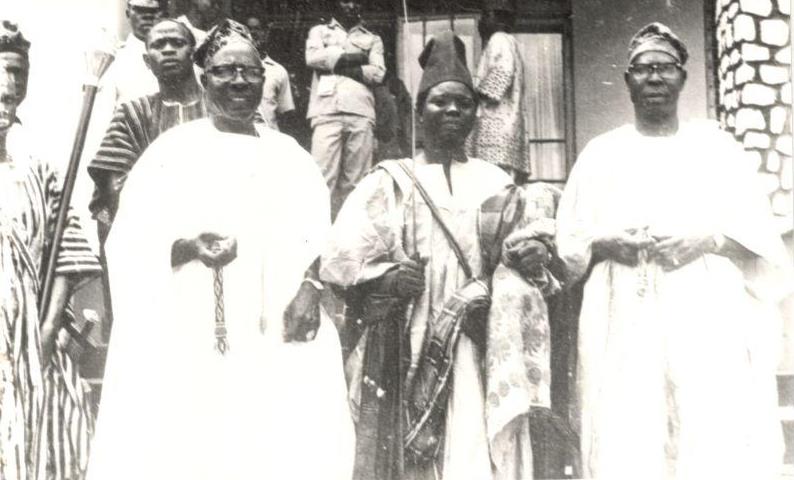 You are a Kwaran, are you in anyway surprised that no street or anything landmark was named after your first Governor until his death?
No Street named after him, no college named after him, I feel t it's about time we start honoring our leaders when they are alive. Here was a man who never made demands on putting his name on his projects. That there is no Bamigboye street in Ilorin, the state capital is unfortunate. This man was humility personified. We have people who were even commissioners and have streets; people who never attained half of what Bamigboye attained got streets named after them. General   .Bamigboye had this contentment nature which for me it's a lesson that as leaders, we should know that our works will stand for us. Some of the roads constructed during his time are still there today. I just want to add that we need to start documenting our leaders. There are good Nigerians out there that have made their marks; I think they should be honored. This was a man who lived as the first Kwara Sate Governor but none of his numerous projects or street was  named after him   I believe it's an opportunity for the present administration in Kwara State to correct this.