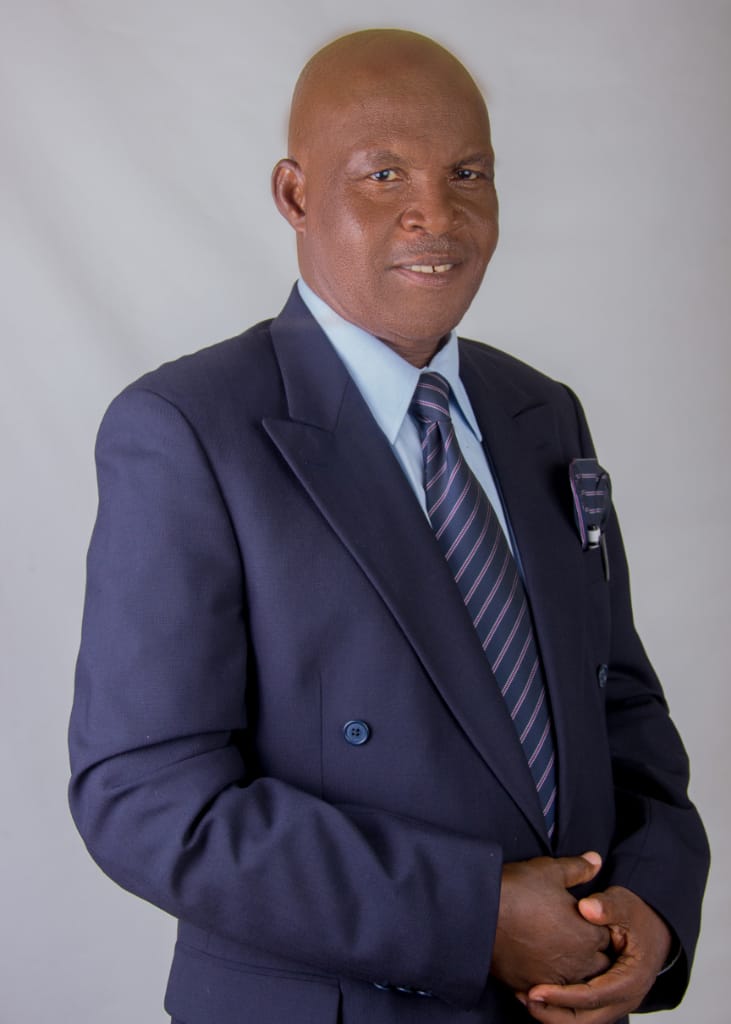 One of the people who worked with the late pioneer Governor of Kwara State,  Brigadier-General David Bamigboye at Government House, Ilorin is 70 year  old Chief Joel Bamidele Ogunrinola  who was his Press Secretary. According to Ogunrinola, the late Military Governor was an excellent boss who was not harsh on his staff. He narrated the story of his journey to Government House, the 1975 coup and other things that happened during Bamigboye's era to Green Savannah Diplomatic Cable.
Excerpts: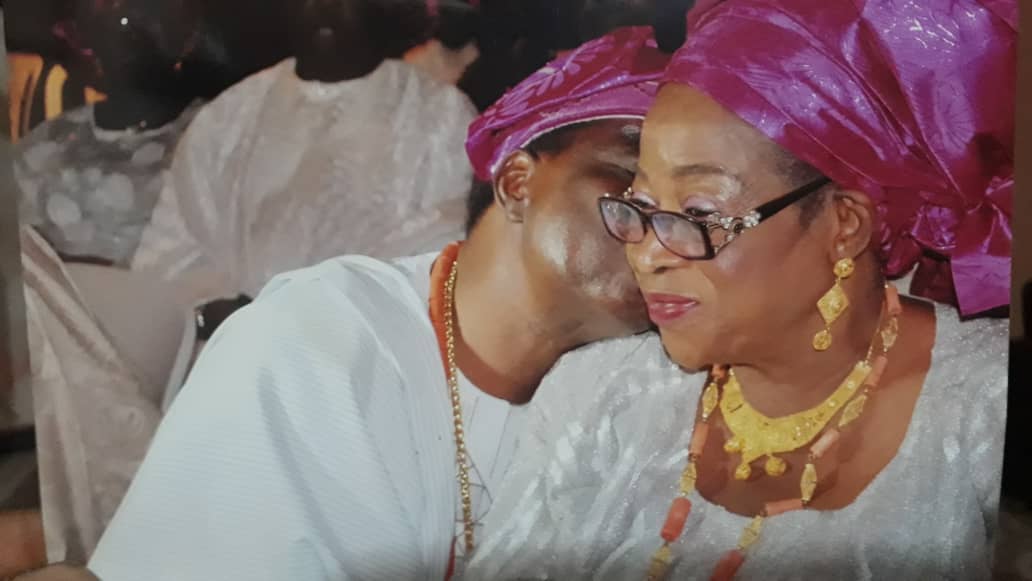 You were the Press Secretary to late Brigadier-General David Bamigboye, how did you receive the news of your appointment?
I graduated from the University of Ibadan. I read Education Geography. Because I didn't have the flare for teaching but writing, I joined the Ministry of Information. The Ministry taught us the rudiments of Journalism, and I was barely three months in that service when a letter came from Government House that I should report as the Press Secretary to the Governor of Kwara State. Before I came on board, the late Obaro of Kabba, Oba Olobayo was the Press Secretary. He combined Protocol with Press Secretary and it was too heavy for him, so they needed some other person to take one aspect of the job and they sourced me from the Ministry of Information .The former Deputy Editor of Herald Newspaper that time, Yakubu Abdulazez was a colleague of mine at the University of Ibadan and he knew my flare for writing, and I think what he needed to do was just to tell the Governor that I knew this person working at the Ministry of Information at the university. That was how I got the letter. I was surprised. I felt I was inferior being an apprentice journalist, taking that high flying appointment. It was scary for me. I even complained to the Chief Information Officer, Andrew Aileku. My direct boss was S.O Obayemi, a prolific newsperson. Within the three months that I spend in the Ministry of Information, he turned me to a good journalist, good features writer, so it was convenient for me to work in Government House.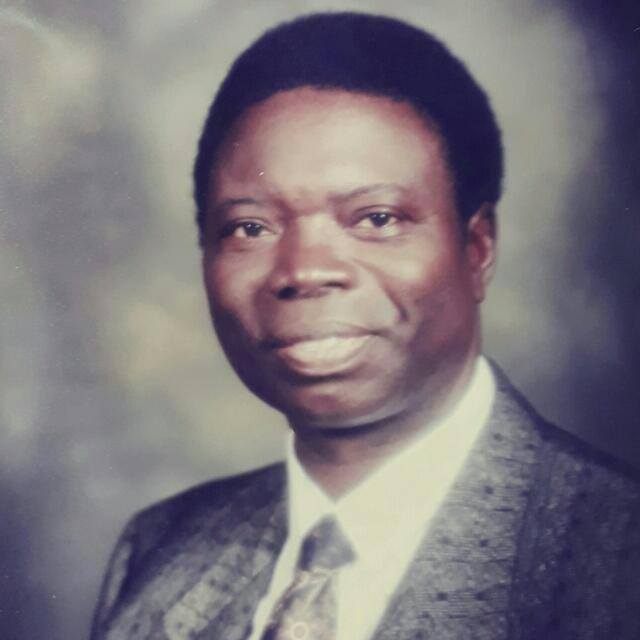 As a former Chairman of Herald Newspaper, you must be familiar with the way government controls the state media, what was it like during Bamigboye?
To the glory of God, and to the fair-mindedness and forthrightness of General David Bamigboye, there was no muscling of the media; there was no control of Herald that time. Herald was free and fair. In fact, Herald was so national a paper that if you wanted to buy Herald, the vendors will force you to buy other papers with it. It was selling like hot cake and it was all over the country.  You get the paper  in Kaduna, Lagos, Port Harcourt and other parts of the country. There were circulation vehicles going to different parts of the country .Its news was national and international, so it was very popular unlike now that it has become government megaphone as it were but that time, Bamigboye allowed Herald to function freely. Imagine people like Abiodun Aloba, the first General Manager, after that, Chief Segun Osoba, Peter Ajayi, these are great writers. It was when government started controlling Herald after Bamogboye's administration that Segun Osoba and Peter had to leave, because they could not be pocketed. In fact Peter Ajayi later wrote a book before he died which was titled" Not his master's voice". Because he was not going to allow government to control what he would put in the paper as Editor. When Bamigboye was there, Herald was the pride of Kwara State, then you could criticize the government, they were free to advise government and suggest alternative means of executing projects and government business.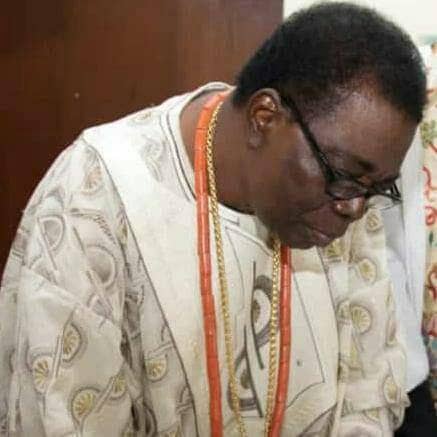 What was his typical day like?
General Bamigboye was a hard working military officer and a fine gentleman. Most times, he even gets to the office before us. I remember there was a time, his ADC who my friend, Major- General Sam Iliya, then a Lieutenant got to the office late, General Bamigboye  got to the  before him . Oga merely said "Iliya, you are now the boss; I am now your ADC. I'm getting to the office before you".  The ADC said sorry sir and that was it. Bamigboye was very prompt in the office and he would close late. The development of Kwara State was uppermost in his mind. The state was very poor, if you knew our budget that time, but he was able to get the best for the state out of the meager resources.  General Bamigboye was able to achieve that much because he was focused and he had plans for the development of Kwara State. He worked very hard and he laid a solid foundation for Kwara State. One wonders how he was able to achieve that much with so little, projects like Kwara Hotel, State Secretariat Complex, Kwara Polytechnic, Asa Dam, Kwara  Line, Kwara Furniture and laying out of GRA, it was incredible that he could do all these  with meager resources.
Some said your administration conceived the idea of the present Kwara State stadium complex before the 1975 coup?
It was police ground that was used for football matches those days. And I remember there was a particular match we went to watch with General Bamigboye in early 1975, I could recollect that when we got back to the office, he felt so bad. He said, we have to do something about the place, that the ground doesn't have a state box. General Bamigboye said that the state has to have a stadium, but because of the sudden termination of his tenure, he could not actualize his dream on the stadium
You worked with Bamigboye, how was he able to perform so well being a very young man?
By the time I joined him ,he was about  34 year old, but even then ,when you talk at the  not too young to rule act now, sometimes it looks funny because imagine somebody who was not up to 27  doing such a wonderful work. I think the youth of those days were more matured; there is no doubt about that. Can you imagine asking a youth of 26 to run Kwara State now? Remember Kwara State then comprised of the present Kwara and Kogi and also parts of the present day Niger State. I think the military training he had, his determination to succeed and his wisdom in using technocrats made him to record such remarkable feat.  Kwara as it were was where you could get the best brains in the Civil Service in the old Northern Nigeria. After the deployment of civil servants to the state following the creation of Kwara State, we had a core of experienced administrative officers and civil servants who joined the Governor in his vision of developing Kwara State. General Bamigboye and top civil servants made a lot of sacrifice, working and holding meetings under shields constructed with corrugated iron sheets.
You worked with him until July 1975 coup, what was his immediate reaction when the General Yakubu Gowon regime was overthrown?
It was a very sad day for those of us working with him because we were working with a man   who showed so much love, a boss who showed so much passion for the development of his state, who showed so much commitment and suddenly for the administration to be terminated. In fact, as a young officer I didn't know what was happening. The man had just commissioned Kwara Hotel not too long before the coup. But the thing about the man is that, General Bamigboye was unruffled. In fact, the ADC and I were wondering looking at our boss going about calmly as if nothing had happened. He never panicked about it. He didn't betray any emotion.
Can you recollect his private and social life as a Governor?
We had light moments together .Oga Bamigboye was a lover of King Sunny Ade's music. Any time Sunny releases an album, he would call his Private Secretary, Zacchaeus and tell him to go and buy it. Baba enjoyed his life; we all had good moments together. After working hard, he would relax well and he always relaxed decently.
What was his perception about tribe and religion?
My boss was not tribalistic. General Bamigboye  was broad minded, he didn't bother him whether you are a Christian or Muslim, all he needed from you was result .In fact ,one can say without any fear of contradiction that  when he was the Governor, there were only a few Ilorin Indigenes as senior civil servants, but because of his large heart  and to ensure there was no marginalization or imbalance, he gave many of them Acting appointments, so that there would not be much disparity in the spread of appointments in the  state. He did the same for people from Patigi-Lafiaji, and Baruten –Kaiama axis. You know majority of the people from these areas are Muslims while he was a Christian. That was Bmigboye for you. He tried his best to carry everybody along in Kwara State.
If you are asked to describe the person of General Bamigboye, how will you describe him?
I have to look for words to describe him because General Bamigboye was so many things. He was a great man, he was committed to the development of Kwara State, he was broad-minded and he didn't harbor grudges.  If you offend him, he would forgive you. There was a particular day when I was supposed to report an incident, but I didn't. When someone phoned him about the incident, he called me to tell him that I didn't include the incident in my report.  I said sorry sir and that was  all. About an hour later, he called me to do other things for him, so he forgives mistakes. He was also kind hearted. I had problem having my first car because I wasn't given a loan. Do you know that Baba Bimigboye asked me why I didn't have a car? I told him I was not given loan. He just put a call through to the Accountant General, he said my Press Secretary has an application pending before you; the following day I collected a cheque for my car loan, that was how much he loved his staff. His good human relations and love for fellow human beings made me to keep my relationship with him till he passed on. He was too good to me. When I told his former ADC, General Iliya about his death, he shouted. He said even if he was outside the county, he would come for the burial. General Bamigboye was just good to all of us, and we are praying that his gentle soul rest in peace.