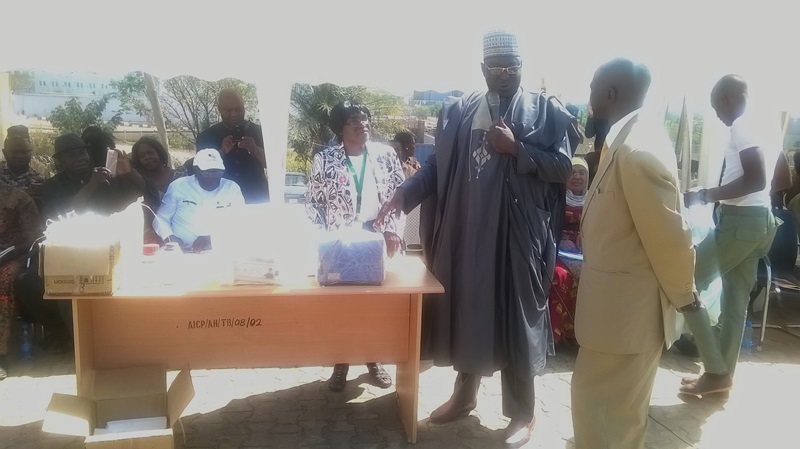 By Sunday Oyinloye
Nigerian government has made good its promise to support beekeepers and honey processors with the official handing over of beekeeping materials and honey processing and laboratory equipment to beneficiaries in Abuja. The first set of over one hundred beneficiaries collected the materials and equipment from officials of the Federal Ministry of Agriculture and Rural Development on Wednesday.
President Muhammadu Buhari represented by the Secretary to the Government of the Federation, Boss Mustapha at Africa ApiExpo held in Abuja in September this year had promised to empower beekeepers and honey processors , a promise which was also reiterated by the Minister of Agriculture and Rural Development, Chief  Audu Ogheh.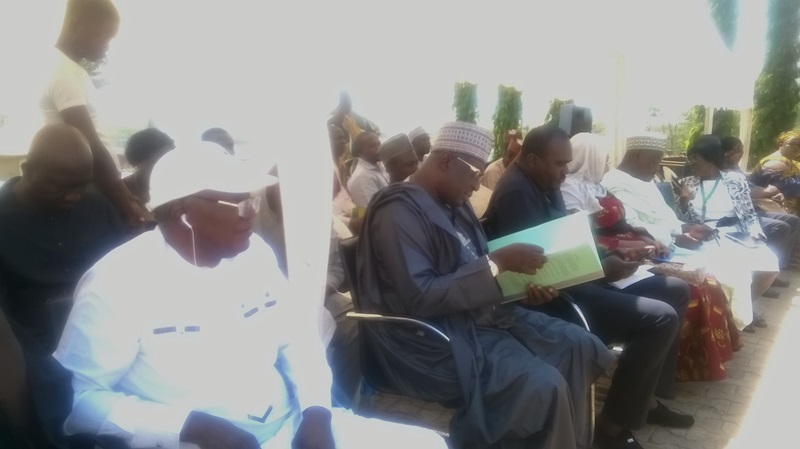 Speaking at the handing over ceremony , the Permanent Secretary Ministry of Agriculture and Rural Development, Dr. Muazu Abdulkadri represented by Dr.Olaniran Alabi said it was in fulfillment of the promise made by the Minister of Agriculture during Africa ApiExpo, 2018 adding that the ministry has also trained many beekeepers.
According to him "we are working to ensure that honey produced in Nigeria is good for consumption at home and for exportation"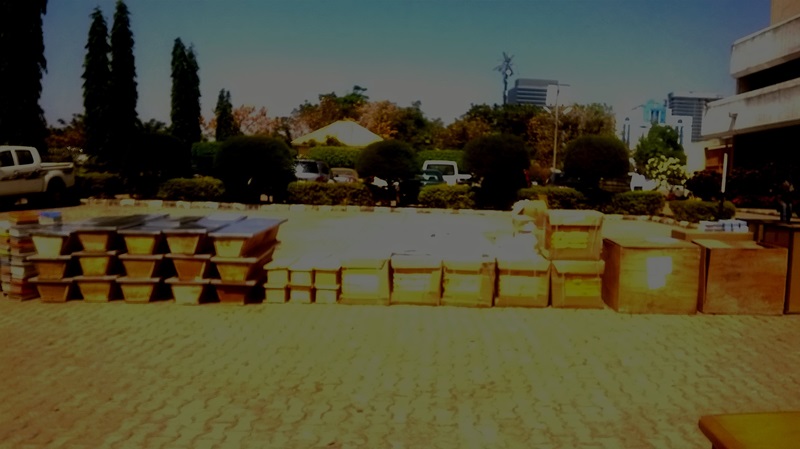 While advising the beneficiaries to use the materials and equipment for the purposes for which they were given, the Permanent Secretary disclosed that a monitoring and evaluation team would be put in place to monitor the use of the equipment and materials.
Earlier in her welcome Address, a Director in the Ministry, Dr Dooshima Kwange said the importance of Animal health cannot be overemphasized. She explained that beneficiaries will come in batches from states to collect their materials and equipment adding that the Federal Government is taking beekeeping with the seriousness, it deserves.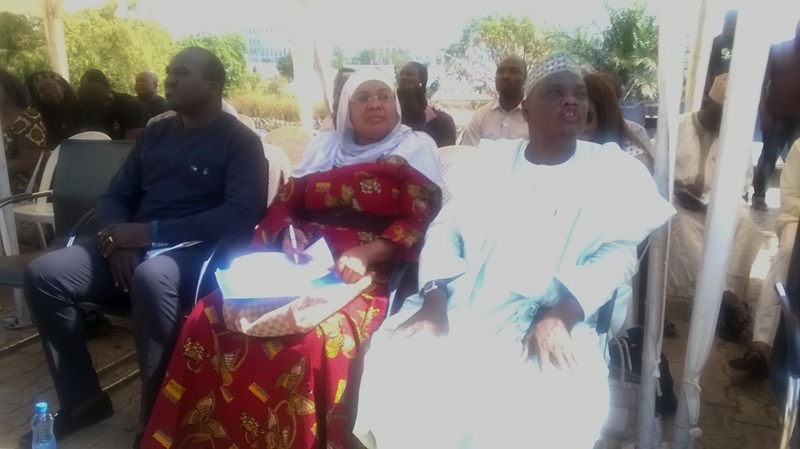 Dooshima who chaired the Local Organising Committee of Africa ApiExpo, Abuja 2018 told the gathering that as the Apiculture sector grows; the economy of the country will witness more growth and challenged the beekeepers to empower their colleagues
Food and Agriculture Organization of the United Nations   Country Representative, Suffyan Koroma in a goodwill message to the ceremony commended the Ministry of Agriculture and Rural Development for distributing the materials and equipment.  He said the organization would continue to give technical and financial support to the ministry.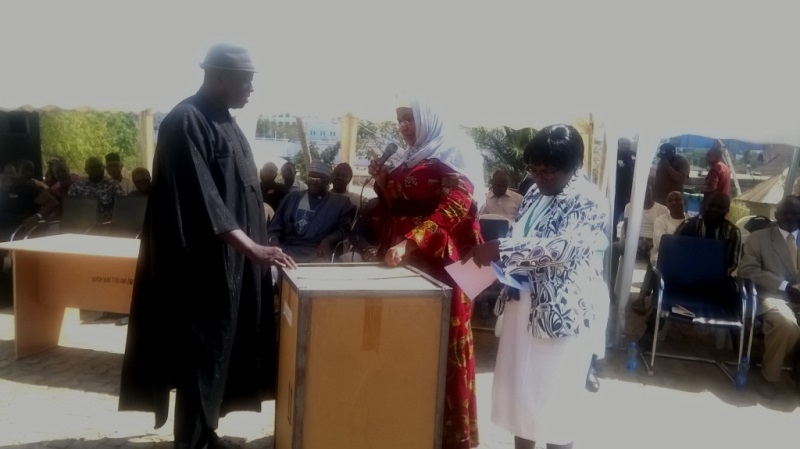 Speaking in the same, European Union represented by Economic Officer, Ibi  Ikpoki promised technical support to the ministry to put Nigeria on the path of economic diversification and ease doing business with EU countries. Ikpoki said the EU market is a huge one and challenged Nigeria to work hard and meet the European standards for exportation of her products.
In his address, the Chairman of Nigeria Apiculture Platform (NAP) Ademola  Adeshina described the Federal Government's gesture as timely  because "it will increase pollination destiny in Nigeria, pollination has a vital link to quality of honey produced"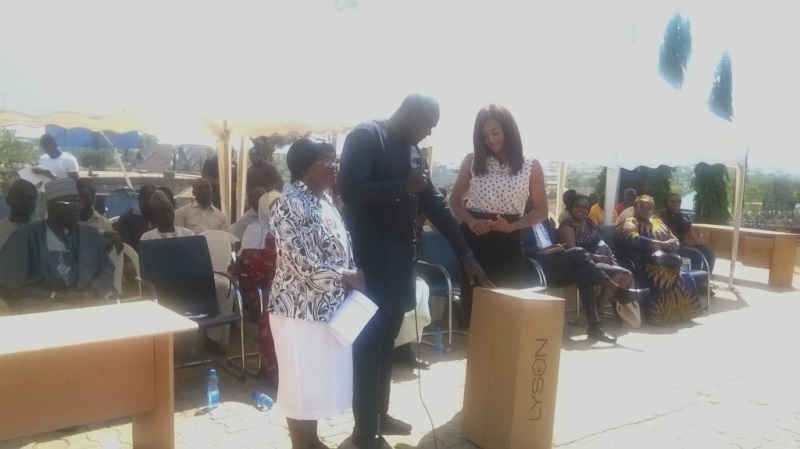 Giving statistics, Adeshina, disclosed that there are over 250,000 species of fruits and seeds of Agricultural fibers and other flowering plants as well as fodders for livestock stressing "90% of these rely on pollination"
On the significant of materials being distributed, he said "with just a box and market access, there can be dramatic world of difference in the life of rural farmers who are having 2-3 acres of land to farm on.
He revealed that NAP has mapped out a vision for Apiculture in the country for the next 5 years
Said he: '' It intends to impact 60,000 rural lives with 8000 bee hives by the year 2023. Attention will be focused on cooperatives and off takers to honey processing companies. Within the same period, with support from our development partners NAP will be establishing a one stop shop for everything that relates to indigenous beekeeping in Nigeria with verticals on training bee floral, honey production, wax rendering, colony rearing, and other bee hive products while also ensuring the healthiness of our bees.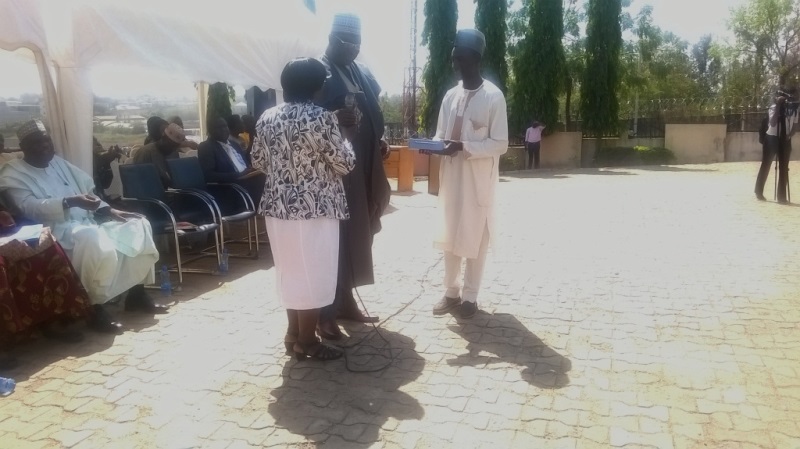 "NAP will be creating cadre of local master trainees to facilitate scaling up. It will also be developing local bee keeping ecosystem of micro enterprise with assurance of market access for all bee hive products by collaborating with stakeholders at Africa Apiculture Platform level".
Some of the beneficiaries who spoke with Green Savannah Diplomatic Cable commended the Federal Government for the gesture which they said would help their businesses grow.
A Sokoto State beekeeper who was one of the beneficiaries, Yau Baki said "we are grateful to the government for giving us these materials and equipment; it will assist us to improve on what we are doing"