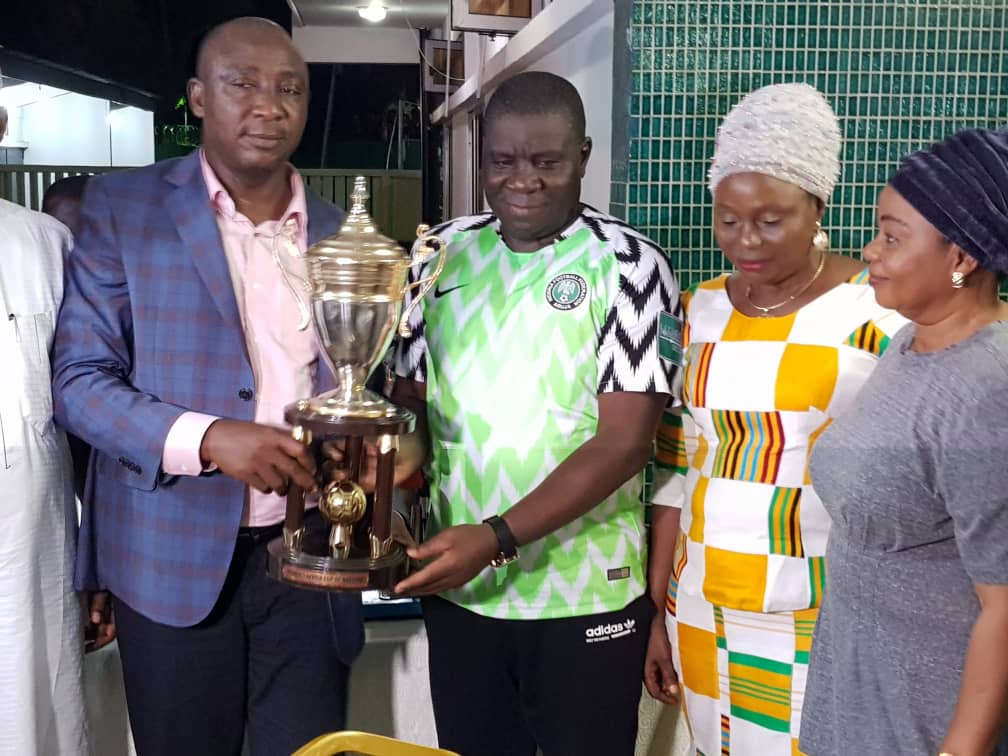 In line with his promise to fete the Super Falcons should they win the African Women Cup of Nations (AWCON), Nigerian High Commissioner to Ghana, Ambassador Olufemi Michael Abikoye hosted the victorious team, their handlers, supporters club from Nigeria and a National Assembly member, Hon. Ayo Omidiran   to a dinner at the Nigerian House, Accra weekend even as he charged them to go to France and win the World Cup to honour President Muhammadu Buhari and Nigerians in general.
Nigeria beat Banyana Banyana of South Africa 3-4 on penalty to lift the cup after 120 minutes of play.
Elated Abikoye told the equally excited Super Falcons that President Muhammadu Buhari directed him to host them for winning AWCON cup for the ninth time adding" the President is very happy with you and will continue to support you therefore; it will be a great thing if you go to France and bring the World Cup to Nigeria"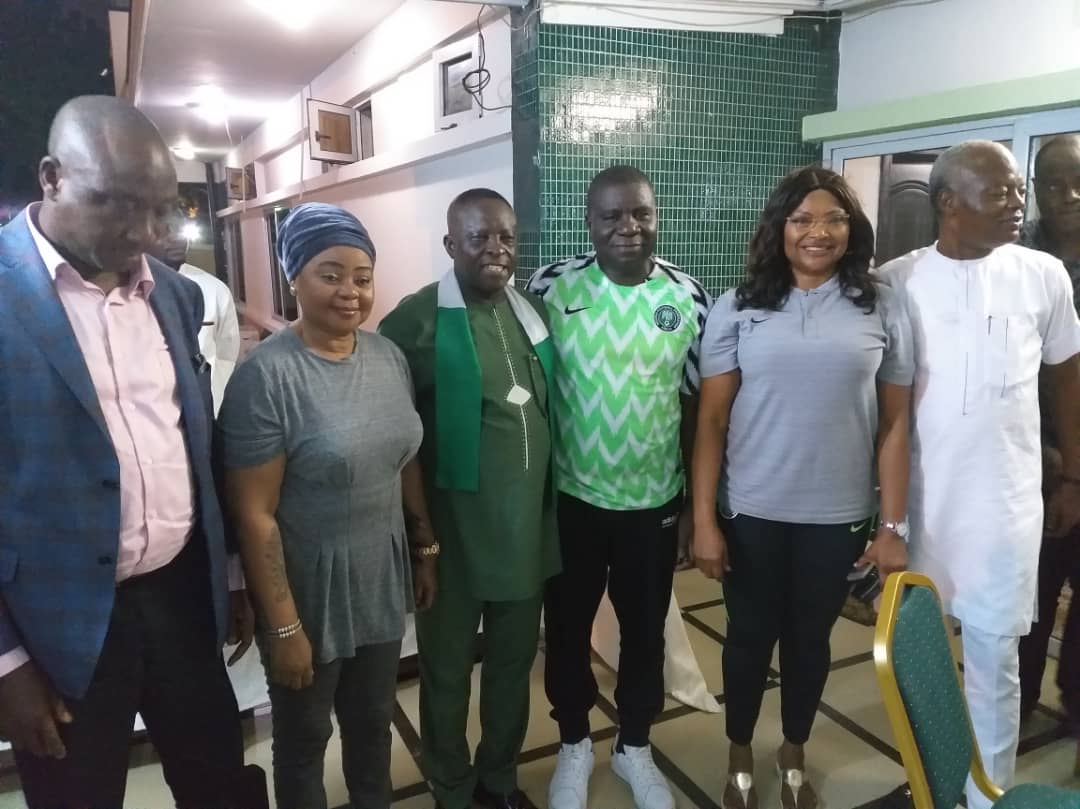 The High Commissioner while congratulating the team advised that they should see their victory as a stepping stone to be the best in the world and charged them to begin preparations for the world in earnest.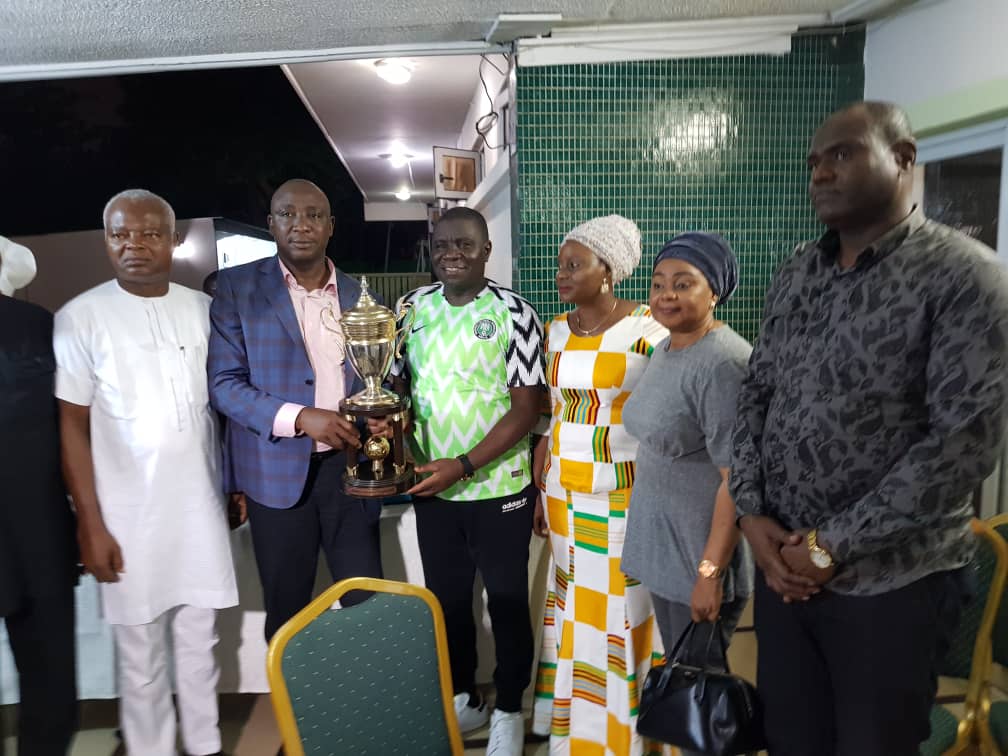 Said he: '' I want to commend you for bringing glory to Nigeria and for making Nigerians proud, if you can be the best in Africa, you can also be the best in the world with determination, therefore, I want to enjoin you to start preparation for the World Cup immediately. Play well in France and bring the Cup to Nigeria"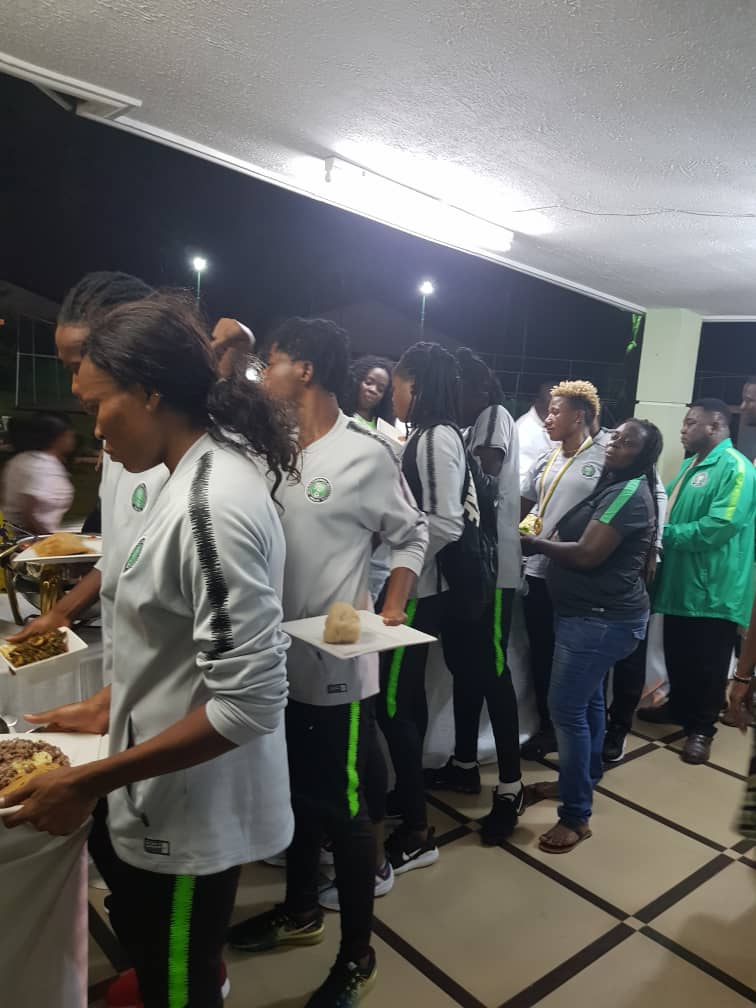 In her remarks, the Chairperson of Nigeria Women Football League, Mrs. Aisha Falode thanked the Ambassador for his support and for standing with the team. She also commended Abikoye for mobilizing thousands of Nigerians living in Ghana to cheer Super Falcons into victory.
Aisha also commended the spouse of the Ambassador, Kikelomo for standing with the Super Falcons.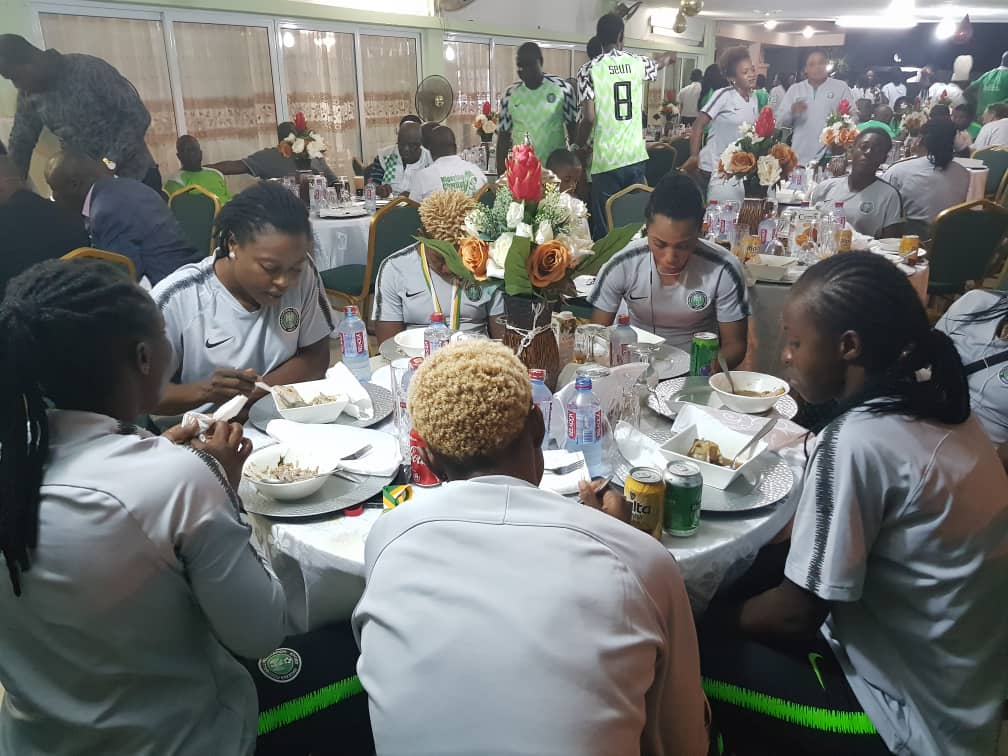 Meanwhile, a cross section of Nigerians living in Ghana who spoke with Green Savannah Diplomatic Cable commended the Ambassador for visiting the Super Falcons at their camp and for mobilizing thousands of Nigerians to cheer their team to victory.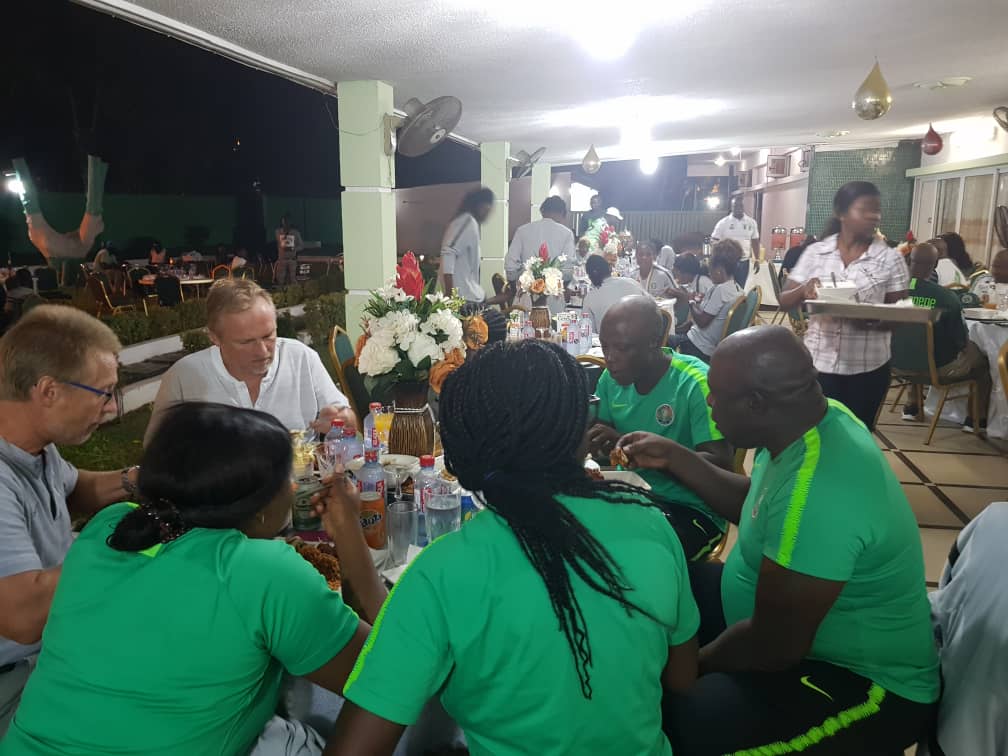 "We are happy with what our Ambassador did. He welcomed the team to Ghana and gave them moral support.  Not only that, he mobilized thousands of us to cheer our team at the finals, and that to me did the magic. That is patriotism and something our diplomats in other countries should emulate." Said Saka Abdulkadir, a  Nigerian businessman living in Ghana.