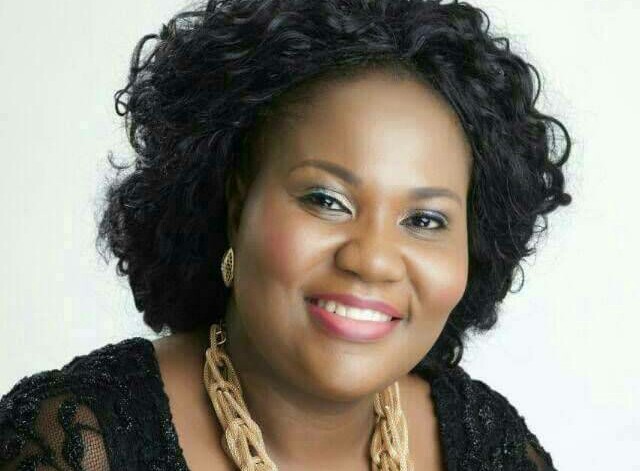 Adeyoola Abidemi Jesutomi popularly known as Deyo Jesutomi  is a Gospel Artist who has taken her music to different parts of the world. She is a recording artist, songwriter, music minister, producer and a prolific praise and worship leader. Deyo Jesutomi is the CEO of Temple of Praise Music and also a founding partner of Pataki Music World alongside her husband, Oluwole Jesutomi . The songbird has nine albums to her credit.  Her first album was Precious praise volume 1 which she released in 2004. She   has released up to five volumes afterwards. Some of her songs are: Lord you reign, Adakedajo, Never too late, I have seen your faithfulness, Just me and you, Hymns of Prayer and Adoration, Revelation Songs, All about you, God  Bless Nigeria have been a blessing to thousands of people in Nigeria and across the globe.
Deyo Jesutomi is the first Nigerian  to remix the Nigerian National Anthem and the pledge with a chorus line God bless Nigeria in a soulful melodious Reggae style but intensely conveying the powerful message in the lyrics of the National Anthem with passion. The musician has been recognised and given certificates of achievement by the Performing Musicians Employers Association of Nigeria for her immense contribution to national unity. She has also been given the Applause Award by the Salvation Crusaders Media in Nigeria. Her works have also been recognised by both national and International producers and world class artists in the likes of Wole Oni, Oluwole Jesutomi, Willie Jones, James Coulter, Angel Griggs Spann etc.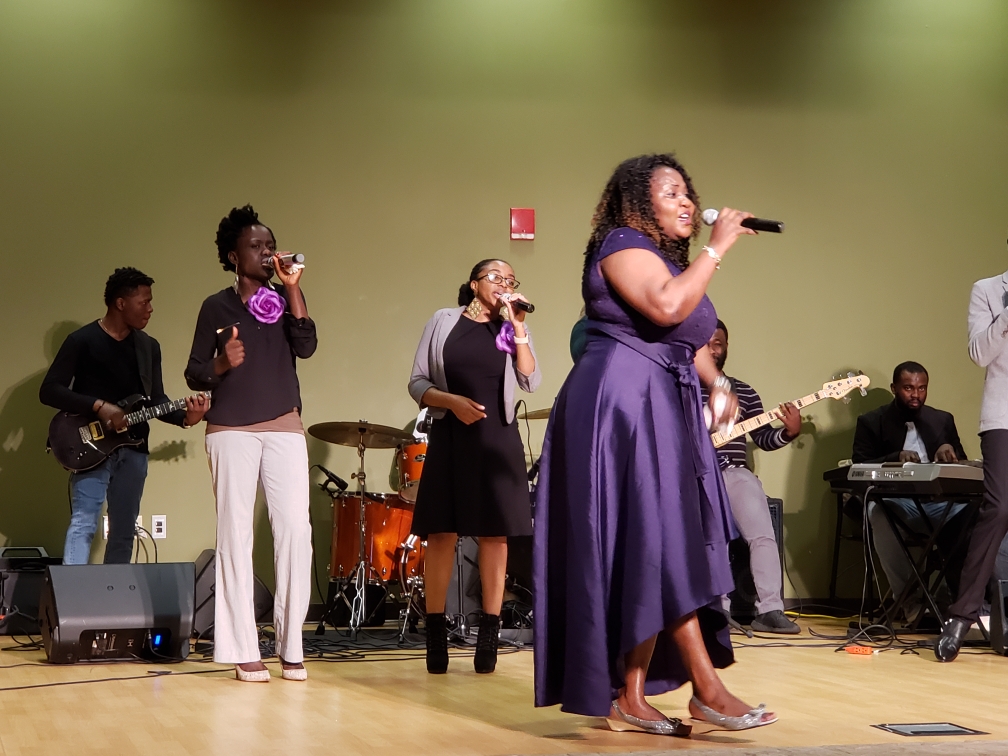 She has performed at various corporate functions, religious gatherings and   government functions both in Nigeria and in the United States of America. Deyo Jesutomi was part of the team of gospel artists that ministered at the 365hours of nonstop praise in Abuja in May 2016.She also performed at 56th Independence   Anniversary celebration of Nigeria organized by the Association of Nigerians in Frederic, MD, USA in 2018.
Some other places she has ministered in the United Sates include: The summit Bible Church Kissimmee Florida, Revealing Truth Ministries Tampa Florida, , The kingsword Assembly, Maryland, Rccg Household of faith Parish, Lansing ll Chicago ,His Business Praise day ,Laurel MD, House of Hope for all Nations, Columbia MD, Oscars Night by Winners Chapel International Maryland, Healing Worship Concert , Columbia ,Chicago Mega Praise, Hope centre/Rescue mission, Hagerstown, MD,, Montevue senior facility in Frederic, amongst others.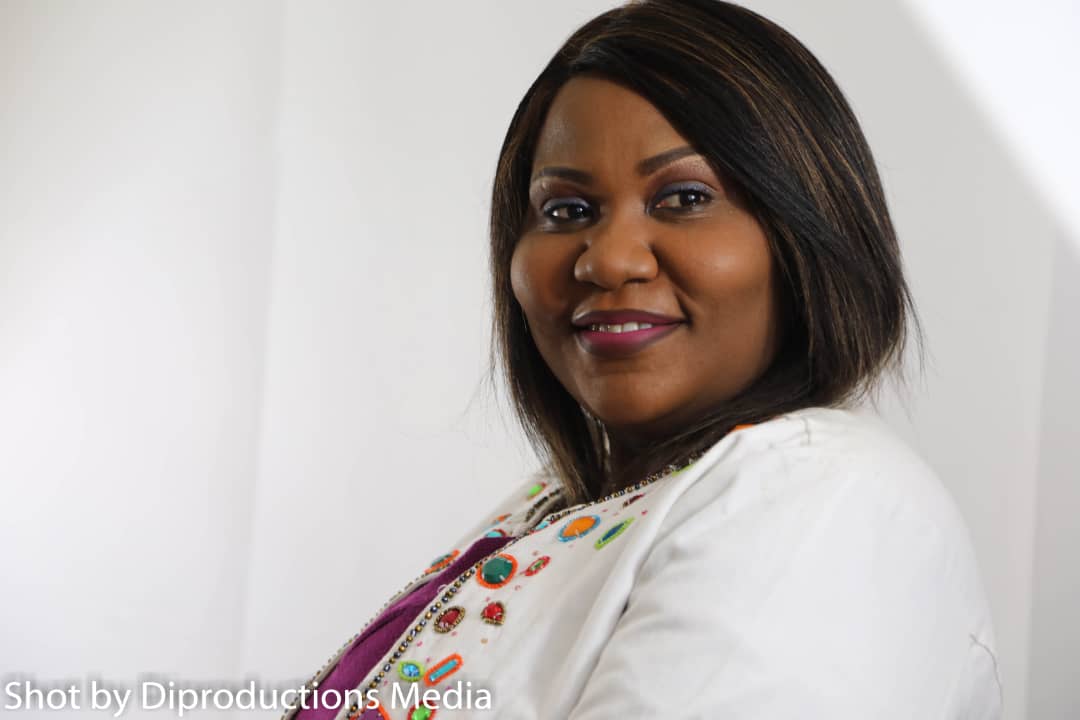 The Gospel Artist is a member of Voice of Hope, a musical group in America that ministers in songs, prayer, and food, reaching out to rescue missions, senior facilities, and Nursing Rehabilitations. She is also a worship leader at the International Community Church (ICC) Frederic, Maryland.
The Musician in this interview with the Publisher of Green Savannah Diplomatic Cable, Sunday Oyinloye speaks on her career
Excerpts: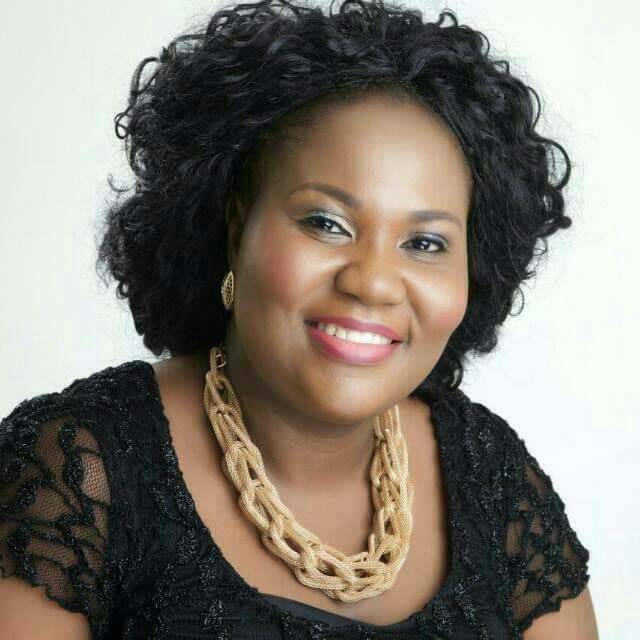 Why music?
Music is in my blood, it is an innate ability. The gift   developed from singing as a hobby to singing professionally. The height we get to in life is dependent on individual's pursuit, hard work,determination and most importantly the grace of God. The music business is quite lucrative especially in this present day where you can be known and heard on various social media handles .Everybody loves and appreciates excellence and willing to pay for it especially when the content is good. Music is a gift from God, it changes the atmosphere, soothes the soul and so much more. It is also a tool that can be used to navigate in the spirit. However, I am not in the music industry because of the lucrative aspect of it, I believe it's beyond being gifted or talented. Music has helped me to discover my purpose and it gives me joy and fulfillment that my music is a blessing to people all over the world
Which of your albums is the favorite?
Well, my favourite album is the Revelation songs because it has a unique story to it .It came as an instruction from God not just an inspiration. . All the songs are from the book of Revelation in the Holy Bible, and it's simply powerful.
What are you doing to write your name in gold in gospel music?
From my experience as a worship leader with over 25years on stage and also functioning in different leadership and pastoral role, I have so many people in the industry that are looking up to me as a role model and that's a lot of responsibility to not just talk the talk but walk the walk .I also see a lot of grey areas in the career and life of so many  upcoming artists that may  not allow them to go far, so apart from training choirs, organising seminars for worship leaders , I'm also writing books on my experiences that will help  the growth  of upcoming Artists. It will make them achieve their dreams because; your attitude will determine your altitude
Was there a particular record you created in the course of your career that will remain evergreen in your mind?
Yes, the release of "God bless Nigeria" will remain an evergreen in my mind. It was produced by Wole Oni and Wole Jesutomi. It's basically the lyrics of the Nigerian National Anthem and the pledge packaged in a Reggae version with a simple chorus" God Bless Nigeria". I believe that it will transcend generations. It remains relevant all-round the year, during special holidays, in schools, corporate events, at government events in Nigeria and outside the country. God bless Nigeria was inspired by the ministry of Pastor Tony Rapu when he started a special ministry called God Bless Nigeria Church. My hubby and I were part of the music team that ministered to the less privileged, destitute, prostitutes and homeless and getting them cleaned up physically and spiritually at the National Stadium, Surulere Lagos where the great work started. .
Would you want to share challenges of your music career?
Every career has its challenges but I think the one that is peculiar in the music industry in Nigeria is lack of proper structure that bridges the gap between the artist, the media houses and the marketers. This creates a lot of loopholes in the industry .Also, many of the upcoming artists are so busy trying to succeed that they don't belong to any registered music association, so even when they are not in line, it becomes difficult to call them to order. Discipline, order and humility are very important for a good Artist  to become great. Another challenge in the industry is comparison and competition. Everyone is uniquely created and you can only be the best you. Trying to be like someone else is to lose your identity and become number two of that person. Learn from others but appreciate and celebrate your gift and talents.
What are you working on at the moment?
At the moment, I'm taking time to give back to the society through humanitarian services personally and with a group of ladies (music ministers) in the USA called Voice of Hope. We go to encourage those in nursing homes, prisons, rescue missions and rehabilitation centers. I am also working on my new single and the video. I am also teaching,  mentoring, and investing time in  putting my experiences and testimonies in a book that I believe will positively influence generations yet unborn