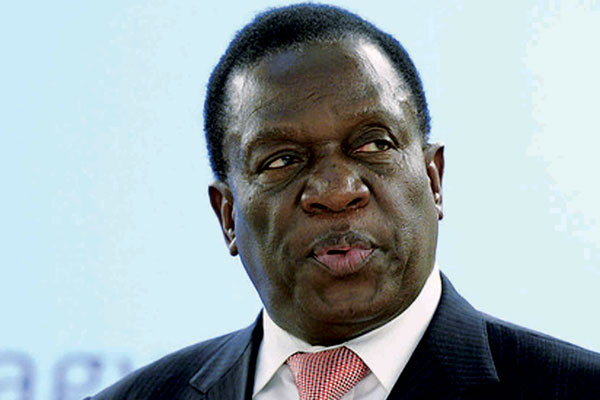 Zimbabwe is currently going through one of the worst periods in her history .There is a major internet  shutdown by the government  even as  there is crackdown on protests against hike in the price of petrol. The  Movement for Democratic Change Presidential spokesperson, Dr.  Nkululeko Simbada in an  interview with Sunday Oyinloye, Publisher of Green Savannah Diplomatic cable, says  President Emmerson  Mnangagwa and his vice General  Constantino  Chiwenga  are terrorizing the country and called on the international community to condemn what he called organised state terror.
Excerpts:
You are the spokesman of the opposition leader, Nelson Chamisa , what really is the problem in your country ?
What is happening is that the Zimbabwe Congress of Trade Unions called for protests after President Emmerson  Mnangagwa  announced the doubling of fuel prices  and what we have seen in response to that is repression by the President and his Vice, General Constantino  Chiwenga . They have instituted different groups commandeered by the military that have been responsible for the public violence and looting of shops and private residences as well as killings. They organised three distinct groups under three different commanders who report directly to General Chiwenga. Their actions were contrary to the oath that they have taken under the constitution of Zimbabwe and are serious breaches of international law. They have a group for looting and public violence meant to discredit public demonstrations.  They have one for extreme and countrywide repression using degrading treatment such as beatings, rape, grave bodily harm  and the last one  for killing Zimbabweans .Credible reports show that the state carefully organised ZANU- PF youths  to infiltrate the mass stay away and loot shops for their personal benefit. These were not paid and were told that the loot would be their salary. Secondly, the Genocidal former Fifth Brigade military personnel of the Gukurahundi fame were deployed in uniform to residential areas whereupon they would use North Korean repression tactics. This large group was deployed nationally and was supplied with heavy drugs. In and around the areas of demonstrations automatic gun wielding Presidential Guards were deployed ununiformed to do the killings, while avoiding identification as soldiers. This means victims would not know a killer was around until there are hit. These tactics are not allowed even in active war zones.  However, what is encouraging is that Zimbabweans are not intimidated by these shameful acts of Mnangagwa and Chiwenga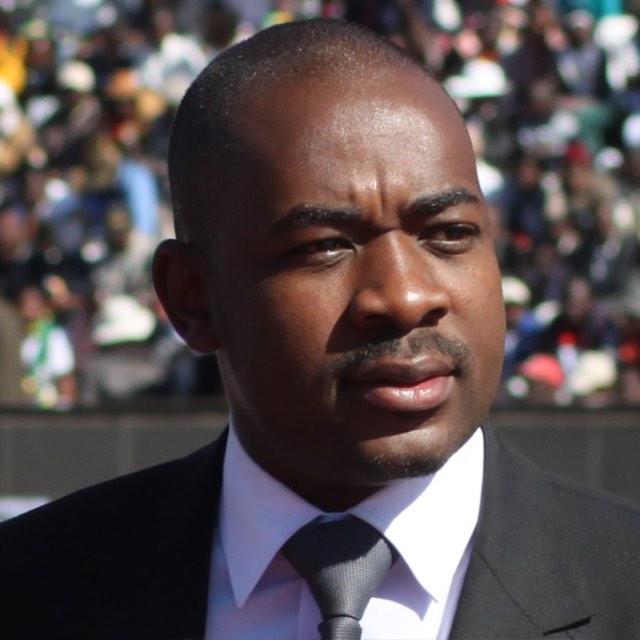 Is it possible for the government to organize some people to start looting, what will the President gain with that?
That is what they did.  When you have some members of the military and some members of ZANU- PF looting how would you describe that? They are doing it to give the impression that it is the opposition that is looting.
Are you saying that your members are not involved in the looting?
No, our members are not involved, it is ZANU-PF people backed by a section of the military that are doing that. However, people who are not involved in the looting are being attacked; people are picked up in their homes. Those burning cars and other properties are ZANU-PF members. Those who burnt the headquarters of MDC are ZANU-PF members and the military as directed by the President and his vice.
Where is Nelson Chamisa as we speak now?
He is in Harare. He has been visiting families and individuals who were affected by the military violence to console them. He is getting a clear message from the public that the President and General Chiwenga must face justice for their crimes
Is your party not concerned about the safety of MDC President?
The party is concerned but the President's (Chamisa) argument is that he cannot abandon Zimbabweans especially with the killings of innocent people. He said he would continue to interact with the people  and support the families of those who lost their loved ones or suffer one loss or the other. He has been the chief mourner because the country is mourning as it is right now
What support do you need from the international community?
The international community must condemn in stronger terms the barbaric nature of this regime and must demand that those who have committed state terrorism must face the wrath of the law. The crime against humanity that has been committed by this regime is beyond comprehension.
Since you are talking about alleged crime against humanity will your party consider taking the President and his vice to the International Criminal Court?
At this stage, I am not the one to make such decision, but I think anybody who commits crime against humanity must face the ultimate penalty of the international Justice system. These are my opinions, President Nelson Chamisa has not told me to make a position on whether or not they will be taken to ICC.  To make that decision, other national questions would have to be considered.
 What is your message to Zimbabweans?
Zimbabweans have given a strong message to President Mnangagwa that they are not intimidated by terrorist activities that is taking place in the country. They want the President and his vice to be answerable
Do you have faith in the judicial system of your country?
The judicial system has been cut short by the military clique, the military elites. As a matter of fact, they are partisan and pretty afraid
Are you suggesting    that they are on the side of ZANU- PF
Yes they are, obviously because of the manner with which they were appointed. Their tenure is not secured. Some of them are paid by the state instead of the Judicial Service Commission, so they are afraid.