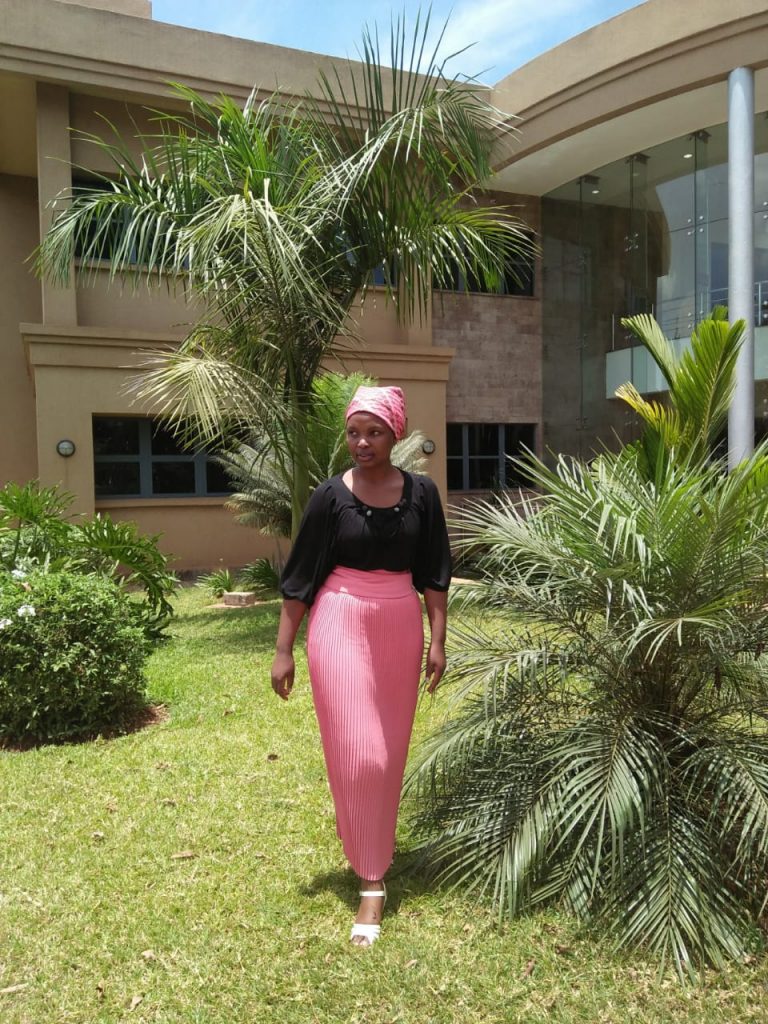 Susan Waruingi is a Social Inclusion Consultant in Kenya championing and facilitating for more accommodative development programs and system to ensure no one is left behind because of their ethnicity, race, disability, gender, and sexual orientation. She works with different NGOs on consultancy basis with the main one being Voluntary Service Overseas (VSO). Susan aims at unlocking the potentials of the marginalized with a focus on youth, their empowerment, engagement and advocacy for their inclusion towards sustainable development in Africa. She is also a Volunteer Communication and website Correspondent with International Association of Facilitators (IAF) Africa to publicize the power of facilitation in development work through the social media and IAF website in Africa where she was recognized and awarded by the Global Board 2018 for her work. The consultant is the Project lead at TAP Africa's End Gender Based Violence projects where she has so far led the implementation of two successful project campaigns in informal settlements in Kenya between 2017 and 2018. Susan and her friend Gladys were recognized for the exceptional work with teenagers in Kenya to end Gender Based Violence and through a public vote they won the Voluntary Service Overseas (VSO) 'Impact Beyond Volunteering" 2018 award, presented by Her Royal the Highness, Princess Ann in London.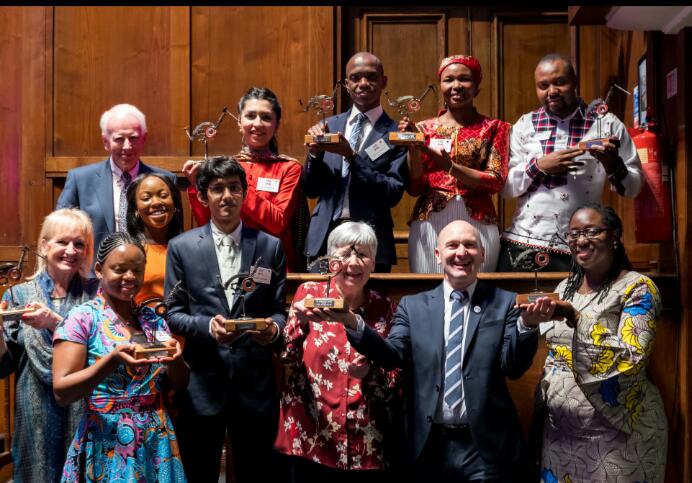 In this interview with Sunday Oyinloye, publisher of Green Savannah Diplomatic Cable, Susan speaks about her initiative, challenges of Gender Based Violence in Kenya and other related issues.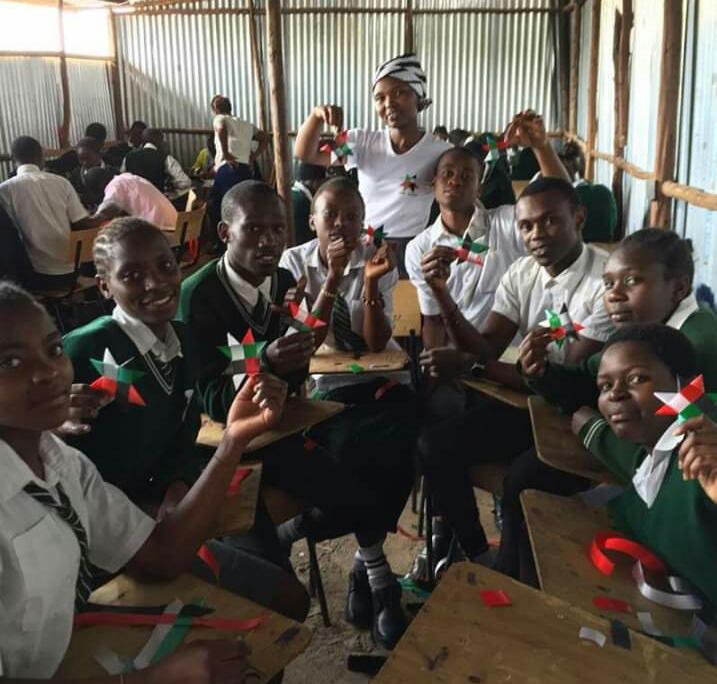 Excerpts:
Why did your team of volunteers set up TAP Africa, what gap were you trying to fill?
TAP Africa exists to tap and develop the potentials of young people as agents of change in their communities. Through our work, we engage young people, especially girls, in learning and addressing social challenges in Kenya, such as Gender Based Violence and youth unemployment. Since inception, we have worked with more than 20 youth volunteers and engaged close to 3000 teenagers to equip them with knowledge and skills to help end Gender Based Violence. We have partnered with CBOs, schools, and churches in rural and informal settlements to create safe spaces for young people's learning through the Teens Weave Stars to End Violence and Teens Voices against Violence projects.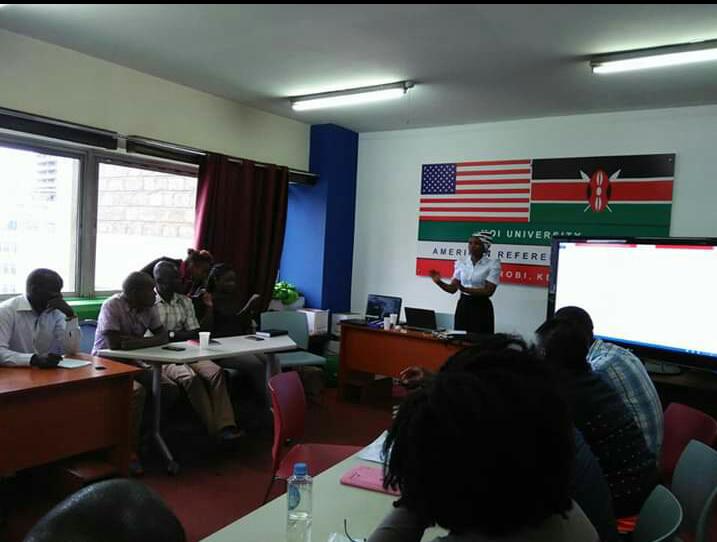 How vulnerable are teenagers in Kenya?
In Kenya, Gender Based Violence is so rampant that almost every child can vividly narrate a case of violence from home or their neighborhood. According to 2014 Kenya Domestic Household Survey (KDHS), 38% of women aged 15-49 reported physical violence, 14% reported sexual violence, while most cases go unreported. According to statistics, Kenya Police Service received 3,596 defilement cases; 913 of rape; 242 of incest and 124 of sodomy. LVCT Health also reported 5,143 cases of GBV. Out of these, 41% were girls aged 12-17, and 32% were women aged 18-49. Yet, the voices of girls and boys are so silent, that when GBV occurs either directly or indirectly, care givers, media, and authorities give them little or no attention. The impact of GBV on them is far-reaching, making most of them to grow up with trauma and dark memories, which inhibit their social and physical performance.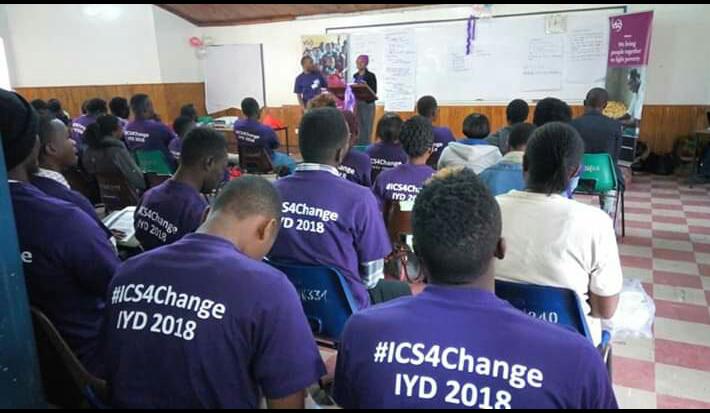 What impact has your initiative made in the society?
So far, we have implemented two projects in our End Violence Program and have already done pilot test of our first project under Youths for Employability and Entrepreneurship program which is ready for implementation. The first project was Teen weavestars project, a campaign against Gender Based Violence which directly engaged over 1000 teens in Machakos, Nairobi, Kirinyaga, and Mombasa counties through school-based Safe Spaces.   It entailed weaving stars using paper ribbons; a fun-activity that symbolized lighting up the darkness of violence in their lives and communities as we enlightened the teenagers on causes, prevention and addressing GBV in the society. At the end we delivered 7500 stars which were among 1 million stars on display during the 2018 Commonwealth games. The second project is Teens Voices Against Violence (TVAV) .TVAV engages teens in Nairobi's informal settlements and rural areas to create inclusive safe spaces, where they engage in participatory learning about GBV: Forms of GBV, Causes, Gender Stereotypes and Discrimination, Effects, Warning Signs, Respectful Relationships, and Action against GBV. In groups, participants design creative stories, poems, skits, and songs as a form of educating their communities, caregivers and authorities, on the far-reaching effects of GBV on young people. Finally, young people take the lead to organize community-education activities, where they engage the audience. They are supported by TAP Africa facilitators to hammer down their message on this very pressing issue. Under TVAV, we have directly engaged 1500 young people in Machakos, Nairobi, Kiambu. We continue to implement the school-based activities in Machakos  county.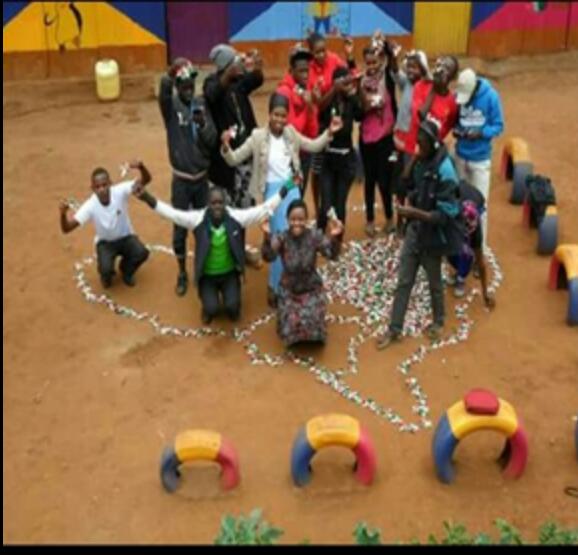 Recently you won Impact Beyond Volunteering Award because of your exceptional work on GBV with teenagers in Kenya, how did it happen, and what were the challenges along the path?
I was involved in a volunteers program in Nigeria with another Kenyan, Gladys in 2015. After the program, we came back to Kenya. In 2017, we designed a project geared towards empowering teenagers to address social vices like violence in the society.  We applied for ICS Alumni grant which we successfully got.  The project was dubbed Teens Weave Stars to End Violence Project where we joined a global end violence campaign and One million stars to light up the darkness of violence. Directly we engaged over 1000 teens in Machakos, Nairobi, Kirinyaga, and Mombasa counties through school-based Safe Spaces, which entailed weaving stars using paper ribbons; a fun-activity that symbolized lighting up the darkness of violence in their lives and communities. Further, our facilitators (youth) engaged teens in participatory learning about GBV: forms, causes, gender stereotypes and discrimination, effects, warning signs, respectful relationships, and action against GBV. We delivered 7500 stars which were among 1 million stars on display during the 2018 Commonwealth games. It was from this work that we were nominated amongst other former volunteers with VSO International and we won the Impact Beyond Volunteer award 2018 through a global public vote. The award was presented by Her Royal the Highness, Princess Ann in London. This recognition was a highlight and inspiration in my career because this particular project was the first ever that I managed right from inception to the last phase. It posed a lot of challenges among them is the grant which was little.  There was also the challenge of volunteers and partners falling off along the way because of little funding. My colleague in management also  left the country, so I felt overstretched literally moving from one project site to the other to  ensure we replace or win back the volunteers and partners because we had a tight deadline . When I thought all was buried and forgotten, our names were on the nomination list and eventually Gladys and I became the finalists in the impact beyond Volunteering Award by VSO International.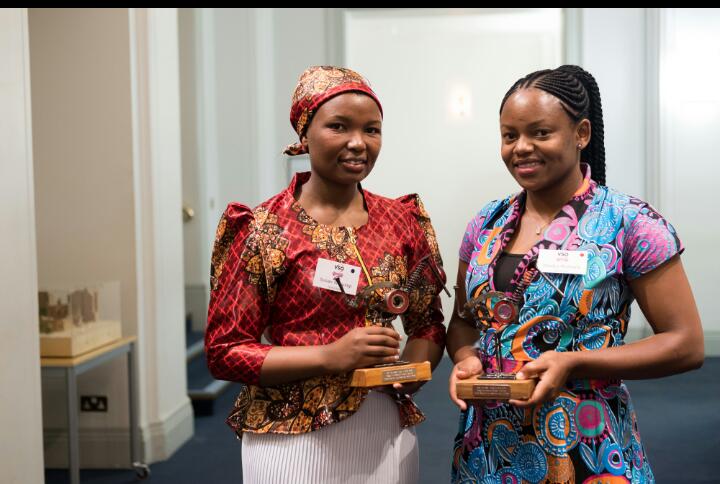 What are the challenges facing your initiative, which areas do you need intervention?
Being a young initiative  led by volunteers, getting funds, resources and qualified personnel for our very ambitious projects has been a major challenge. This leads to delays in implementing the projects because there are very few people that are committed to working on pure voluntary basis. At times, they are inconsistent because of demand for their services elsewhere as they try to make the ends meet. On the issue of where we need intervention, it is needed in our current project. We need intervention through sponsorship of teens Information Technology training, their attachment placements upon graduation, laptop donations, funds, volunteer trainers amongst others.
Are you at the moment working on any project?
Yes, Teens for Employability and Entrepreneurship Project (TEEP).The TEEP project aims at equipping young people, mainly girls with digital, employability and entrepreneurship skills that would help them to unlock and expand their economic opportunities and possibilities. It aims at addressing youth unemployment issues in Kenya by engaging young people (15-19 years) in rural areas to acquire high-on-demand digital technology skills, employability skills, and agribusiness skills. This is to enable them secure employment and or create employment. Our innovative project puts the acquisition of digital literacy skills, work placement, leadership and entrepreneurship training at the core of youth economic empowerment. The entrepreneurship element particularly looks at enabling young people to gain the skills, knowledge, and understanding they need not only to access jobs within the agriculture sector, but also to create jobs by engaging in agri-business. The project aims at reaching over 500 young people annually, with 2500 people indirectly benefiting.
What should the world expect from you in the coming years?
To be the lead think- tank in teenagers engagement in order to cub social vices and youth unemployment in Africa.
Are NGOs in Kenya meeting the expectations of the people?
Well, I will say yes and no. Yes, because there are a few individuals and communities I know that have benefitted from the NGOs. No, because the demand for NGO services is higher than what we have on ground because we are a developing nation  and there are so many gaps left including keeping the government in check so that the little revenue  our country is getting gets  to benefit the common citizens of Kenya.