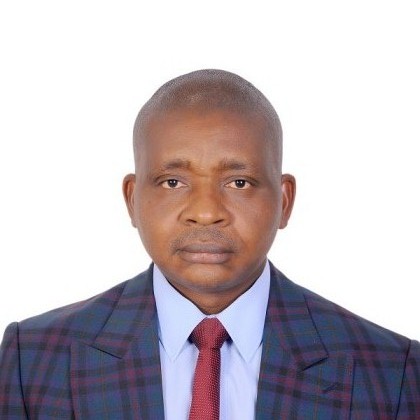 By Sunday Oyinloye
I did my compulsory one year National Youth Service Corps with the defunct Nigerian Industrial Development Bank (NIDB) 63/71, Broad street Lagos, and was on one of the topmost floors in the 21 storey -building which has since been demolished. The demolition of the structure itself got media attention because of the technology used (controlled explosion). My experience at the bank will remain evergreen because I had job satisfaction.  Many things happened while I was at the bank, some funny, some serious, but in all, it was a worthwhile experience. I remember traveling to Abuja on official duty with the equally defunct Nigerian Airways and lodging at the prestigious Nicon Noga Hotel now renamed Transcorp Hilton at N375 per night. For Nigerians reading this piece, N375 per night then and what it now costs to sleep in the same hotel is a tragedy of our currency and economy. Today, the same room goes for N70, 000 or more. I also remember meeting one of the wives of late MKO Abiola and her daughter inside the elevator at NIDB. She was polite to me which made us to become friends. We later had misunderstanding and parted ways. For those who do not know late MKO Abiola, he was the Aliko Dangote of that time.
Another thing I can never forget during my service year was a funny incident. I went with a female Corp member to visit a fellow Corp member at the Head Office of Shell Petroleum on Marina Street, Lagos.  It was lunch time.  Our male friend names withheld from Ejigbo in Osun State gave us two meal tickets. I ordered for continental dish while my friend ordered for intercontinental dish.  After the meal, we left Shell for our office which was a trek able distance. Immediately we got go the road, she started vomiting. Passers-by quickly came to her rescue while I rushed to buy two bottles of water to wash her face and clean her dress that was stained. I suspected that she vomited because of what she ate but couldn't laugh in order not to embarrass her. It was when we got to the office that she confessed that she vomited because of the food she ordered for. At that point, we both laughed because she had become stable. The following day, I shared the funny story with our colleagues because we were all like brothers and sisters.
However, there was one nasty experience that I will also not forget in a hurry. Someone from my state whom I knew during my A-level period at Kwara State College of Technology, now Kwara State Polytechnic, Ilorin came to my office. The guy said he had something important to discuss with me. I asked him to go ahead that my roommate (the lady who vomited) is very understanding. He however insisted that he wanted to see me in camera. Not suspecting anything, we stepped out of my office. The young man requested to use our rest room that he wanted to show me something confidential there and I took him to the rest room. When we got there, he brought out a black paper, the size of money and I asked him what he wanted me to do with the black paper. Before I knew what was happening, he tuned on the tap and put the black paper under. Like a dream, the paper turned to N10 note.
I was shocked because I never knew him to be a magician and because he comes from a good home. In fact, his late dad was a Commissioner in my state. The guy later told me that it was just one of the black papers in boxes that were hijacked from those being taken to the Central Bank of Nigeria. When he told me that I said that is stealing. I was even more shocked when he said it wasn't. The conman requested that I should look for a rich man who  could source N100, 000 to buy the boxes containing the black papers. When he said that, I knew something was wrong. I asked myself, why he didn't wash the content of one of the boxes and use the proceeds to clear the remaining. But I didn't tell him that so that he doesn't spend more time in my office. I only told him to see me the next day but I gave instruction to the security man on our floor never to allow him in again. He came twice, and the security man on my floor warned him the second time that if he comes again, he would be handed over to the police. I have never set my eyes on him since that day.
Another secondary school mate who was a year my junior came with the same story but didn't come with any black paper. I told him point blank that if he doesn't leave my office immediately, I would hand him over to the police and he disappeared like vapor. Again, I never set my eyes on the second conman since that day.  They probably thought I had money or could get someone who is rich to fall into their traps because I was working in the bank. Interestingly, it was a development bank; we were not handling cash like the commercial banks.
Therefore, when about three weeks ago, I got a Facebook friend request from an herbalist in Ghana who promised to make me rich overnight, I just laughed and blocked him. The conman or real herbalist   put his contact details and photos of heaps of dollars on his page.  I said within my mind that probably, the self-acclaimed herbalist did not read my profile or he was just out of his mind.
It is a tragedy that many Africans worship money and could do anything to be rich without working for it. Stories have been told of fathers using their children for money rituals or heartless people murdering anyone in sight; removing their parts for money rituals.
The white man is working on how to conquer other planets while the bad elements in my continent are busy looking for human parts for money rituals. What a mindset you might ask? Stories have also been told of how Albinos and hunchbacks are kidnapped and murdered from time to time for money rituals. I really don't understand what is wrong with our people.
To the Ghanaian herbalist, I want to say to you that like most human beings, I like money, but I am not looking for what the Yourubas (a tribe in Nigeria) will call Owogbona. If you want to translate it straight Owogbona means "hot money", but the correct translation is blood money.
Again, the herbalist probably didn't look at my profile photo well and if he does, I am sure, he doesn't know the man I stoop with wearing same dress.  I advise him to take a second look at my profile photo. If he can't still recognize the person, let him ask responsible people around.
There are some things that no mortal can use to tempt me, I repeat, there are some things that no human being can use to tempt me and one of them is telling me to perform money rituals or any other form of rituals. God forbid, I will rather die a poor man than perform money rituals. I believe the so-called Ghanaian herbalist or the conman is all ears. Mr. Herbalist, I am a bad market for you.