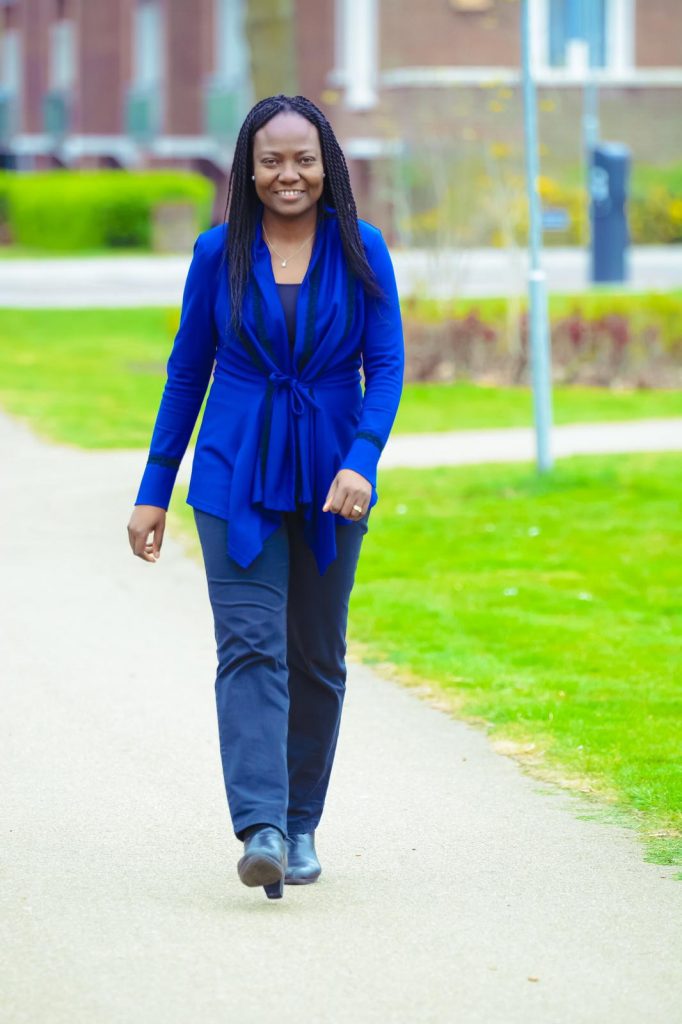 Nigerian-born Dutch citizen, Patience Mayaki- van der Horst started her career in Nigeria before she moved to Europe about 15 years ago to pursue advanced studies after being awarded a postgraduate fellowship by the European Commission. Patience has always had a deep curiosity of the world around her and a strong passion for gaining new knowledge. Her interest in the Environmental Sciences was born by chance and has grown tremendously over the years charting her professional career in ways she had least imagined.
Patience currently works for one of Europe's largest bilateral development finance institutions as a Senior Environmental and Social Officer with a global focus in emerging markets of Africa, Asia, Latin America and Eastern Europe. She supports her institution's efforts in empowering entrepreneurs in developing countries to promote a better quality of life, improve people's wellbeing and ultimately build a better world.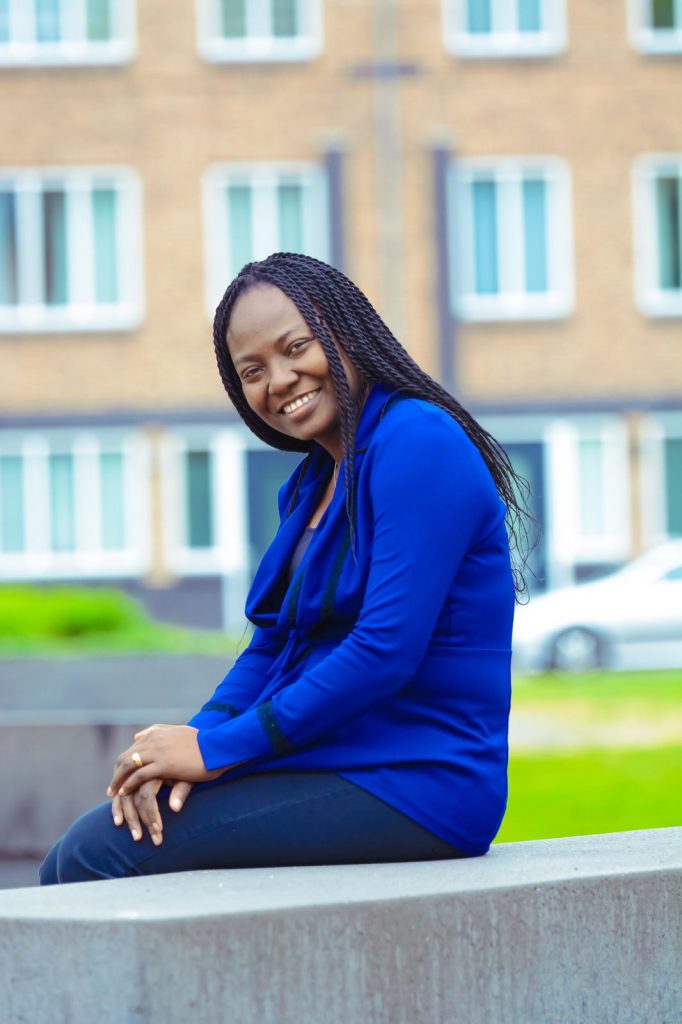 She graduated with First Class Honours in her undergraduate studies in Forestry here in Nigeria and holds various postgraduate degrees in Forestry and in Business Administration (MBA) from different European Universities. Patience is also a Fellow of the Chartered Institute of Bankers of Nigeria.
Patience wants to be one of the 26 Dutch citizens to be elected to the European Parliament, after the upcoming elections that will take place on Thursday, May 23rd in the Netherlands. She speaks to Sunday Oyinloye, Publisher of Green Savannah Diplomatic Cable on why she believes she is qualified to represent her adopted country, the Netherlands in the European Parliament
Excerpts:
Why should people vote for you to represent them at the European Parliament?
I decided to run for parliament because I want to shift discussions and bring new perspectives around the challenges of migration, climate change and human rights. Speaking specifically on migration issues, I realized the root causes have not been properly identified nor discussed extensively for the understanding of the ordinary citizen. I thought it is therefore pertinent to bring a new voice to the table, a voice that understands and can resonate with the root causes of why young people would risk their lives to cross the Mediterranean Sea or the Sahara desert to come to Europe in search of a better life. It is only when we understand the root causes of such mass exodus into Europe that we can find lasting solutions to the problem.
What ignited your passion for the environment?
Majoring in environmental sciences as an undergraduate was by coincidence. Originally, I wanted to study Medicine at the University of Ibadan. However, my Joint Admission and Matriculation Board (JAMB) result was short of the cut-off mark. So I ended up studying Forestry in my first year with the intent to switch to Medicine in my second year. When it was time to change, the College of Medicine wouldn't accept me and the Department of Forestry wouldn't release me, so I was left with two choices – either continue with Forestry or go back to rewrite my JAMB exams again. I later decided to stay back in Forestry and give it my best shot. I think it was one of the best decisions I ever made especially when you think that forestry is a major solution in the battle against climate change because of its ability to sequester carbon from the atmosphere. I remain grateful to my Professors who inspired the best in me.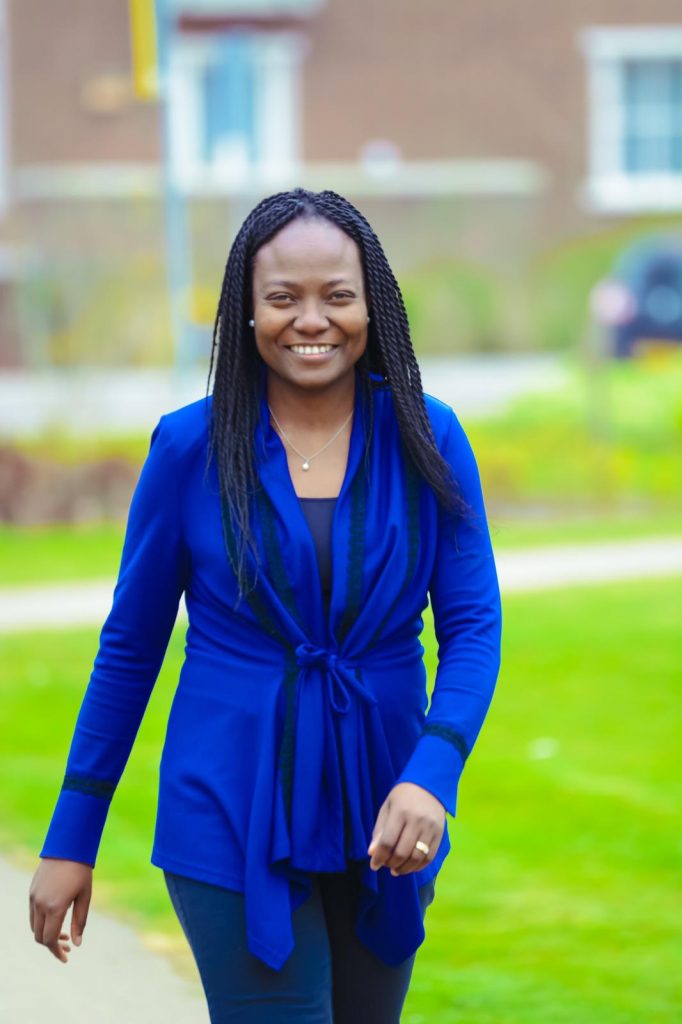 You have also been drawing attention to the issue of climate change, what does its impact portends for humanity?
We have continued to see the effects on the economy particularly in the area of Agriculture. Increasingly, we are witnessing drier, hotter and wetter weather variations that we haven't experienced before. As a result of long and severe droughts, water sources critical to sustaining agricultural practices are drying up. Conflicts over scarce resources among local communities are also leading to internal displacements and forced migration. If the issue of climate change is not addressed urgently, what we will see in the next few decades will be "climate refugees" because more people will be forced to migrate as a result of climate change. Therefore, we have a collective responsibility to ensure we keep global temperature increase to well below 2oC, pursue efforts to keep it to 1.5oC and successfully implement the Paris Accord.  Here in Europe, there is a sense of urgency to phase out fossil fuels, transition to renewable energy such as wind and solar and invest in more infrastructure linkages like rail transportation. By doing the latter, we discourage air travels that is highly polluting and make rail transport more attractive for travelers. There is a lot that is already being done by various member states across the EU but I believe we can still do more.
You are probably aware of the security challenges that illegal migrants or illegal migration is causing Europe, what actually is the problem and how can it be addressed  
To solve the problem, the issue has to be looked at in two parts. On the one hand, we have refugees, people who are fleeing from war, persecution or armed conflicts. On the other hand, we have economic migrants, people in search of a better life. For those who are fleeing from war, Europe has a moral obligation to ensure that they are well integrated in our society until it is safe for them to go back to their homelands. But then, it is also important to ensure that the rule of law is upheld and proper governance structures are restored in the countries of origin.
Illegal arms trade fuels conflicts and war and as you and I know, most of the countries that are at war are often not arms manufacturers. So we need to ask where are the weapons fueling the armed conflicts either in the Middle East or in Africa coming from and how do we tackle the menace of illegal arms trade? It is crucial that we do not allow illegal arms trade to flourish because when it does, that is when you see armed conflicts escalating. The world's largest arms manufacturers are mostly in the western world, so we need stricter regulations and policies that restrict the flows of weapons and ammunitions to conflict regions.
On the issue of economic migrants, this is a different ball game entirely. Economic migrants are not victims of wars or armed conflicts, but people who are unable to fulfill their potentials or live a dignified quality of life which in my opinion is a violation of fundamental human rights. These people are more vulnerable to migrate to countries where they believe they have a chance to dream and excel. Those young men and women from Africa risking their lives on the sea or in the desert are searching for a place where they can have the opportunity to succeed and be the best they can be. If the standard of living in many of their home countries is comparable to what we have here in Western Europe, we will see less migration. The challenge of basic but fundamental infrastructure like electricity must be addressed urgently in Africa. Young people are not really looking for paid jobs; they are just looking for an enabling environment in which they can flourish. The future of Africa depends on small and medium scale enterprises (SMEs) but what is the point of engaging in a business venture when you know that approximately 70 percent of your overhead expenses will be spent on fueling generators? Once there is stable power on the continent, businesses can begin to flourish.
The challenge of transportation infrastructure also must be addressed. A robust transportation network needs to be in place in Africa. What is the essence of going to the farm and harvesting your crops only for more than 50% to get spoilt from farm to market because of bad roads or lack of proper storage facilities? I have been in Europe for about 15 years and there is not one day that I have seen the electricity go off. The same goes for infrastructure, the roads are good, the rail system and port facilities functional, all of which are enabling trade and mobility successfully across the Union.  So tell me, how will such economies not thrive? That is what Africa needs.
As we invest in power and other relevant infrastructure, we must simultaneously tackle the problem of corruption. Here, I believe that Europe has an important role to play.  According to Transparency International, over $50 billion in stolen assets flows out of Africa every year, some of which end up in western banks or the property market across Europe. European law makers have a role to play in this regard; holding corrupt individuals and public servants accountable for such stolen assets or funds. As European leaders, it is not acceptable that we turn a blind eye when it seemingly suits us. Europe is dealing with the consequences of those actions today in the form of immigrants. This is what happens when the funds that were supposed to be used for the development of the continent are illicitly taken out. Europe has the responsibility to hold corrupt leaders responsible for their actions.
I also want to see younger people become more involved in politics and the arena of good governance across the African continent. This is already happening here in Europe and there is room to build partnership and valuable learnings. I hope my candidature in the European Parliament will inspire young people to contest in elections at the local, state or national levels, youths who have concrete ideas for long term development, youths who have a clear vision to develop their countries and can forge much needed partnerships globally. African electorates should also begin to ask relevant questions and put politicians on their toes. Solutions to some of these problems have to come from the continent. People should ask their leaders why there are no solid infrastructure and stable power. If Africa can successfully address the issue of power and infrastructure, I really believe we will see the continent leapfrog and transform within the next ten years. I hope that my election into Parliament will enable me pursue policies that promote private sector investments in these areas.
In the State of the Union address by given by the President of the European Commission in 2018, Jean Claude Juncker said we cannot talk about the future without talking about Africa. He said by year 2050, Africa will have a population of 2.5 billion people which means that one out every four persons on the face of the earth will be an African. So, if Africa fails to develop in the next three decades, where do you think these young people who form more than half of that population size are going?  They are definitely coming to Europe and there is no amount of walls or border patrol that you want to build that can stop them. Therefore it is in Europe's interest that Africa develops.
What difference do you want to make in European Parliament?
I believe we need more young people in the European parliament. We also need more diversity and more women. At present, we do not have strong representation of Europeans of either African, Asian or Latin American descent yet this diversity is important to bring new perspectives to discussions and inform common solutions.
I will also work towards fostering partnership between European leaders and their African counterparts who are ready to provide the kind of changes needed in Africa. Not to forget, I plan to bring the issue of human trafficking to the forefront as well. It is heartbreaking to see young women and children being trafficked into and within the European Union as sex slaves. Ultimately, if you link the challenges of migration, human trafficking, corruption and climate change, you will realize that what binds all of them together is poverty. By finding common long-lasting solutions to these challenges, I hope I can make a real difference in the European parliament.