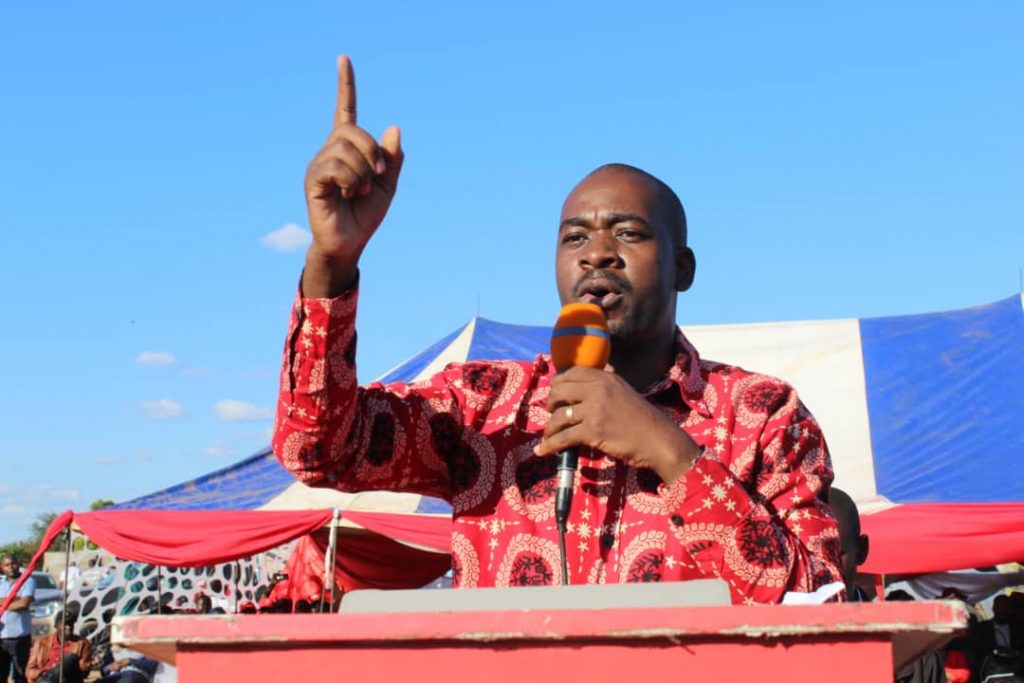 President of Movement for Democratic Change (MDC), Nelson Chamisa is unarguably the most popular politician in Zimbabwe today. Smart and intelligent, Chamisa was born in February, 1978. He made history in 2003 for being the youngest member of the Parliament at the age of 25 representing Kuwadzana East. Few years later, he became the youngest Minister in Zimbabwe's Government of National Unity when he was appointed Minister of Information and Communication Technology. A very vocal personality who believes human rights must be respected, the young politician had close shave with death in March 2007; he was attacked at Harare International Airport on his way to Belgium. That incident left him with a broken skull but never deterred him calling for good governance in Zimbabwe. Chamisa was the MDC Alliance's candidate in the 2018 general election which he believes he clearly won. To him, the election was manipulated. While he has exhausted all legal means to regain a mandate he claimed was freely given to him by Zimbabweans, Nelson Chamisa in this interview with Sunday Oyinloye, Publisher of Green Savannah Diplomatic Cable says his country is on the edge insisting that the door to resolve the economic challenges of his country is located in politics, stressing "we have to deal with all political issues to be able to lay the ground for economic prosperity."
Excerpts: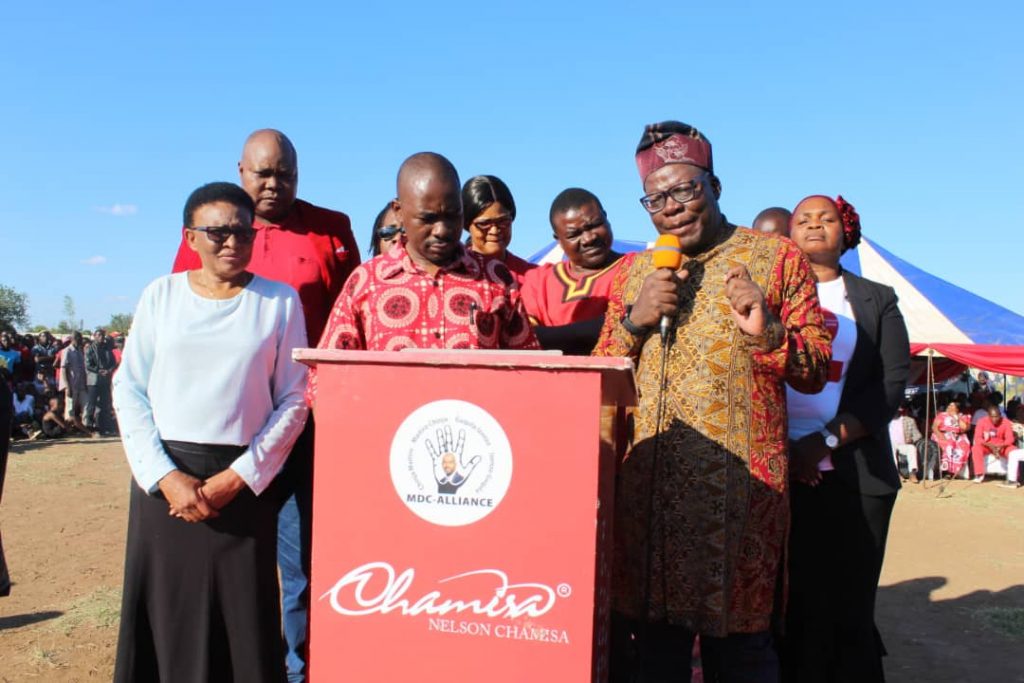 Shortly before the general election last year, you told me in an interview that you would liberate Zimbabweans, you were so optimistic about the election, what went wrong?
What went wrong was that the election was manipulated. As you may be aware, we defeated our political opposition Mr.Emmerson Nnangagwa. We got more votes than him. The election was disputed, then we took the case to the constitutional court, but the constitutional court did not rule in our favour. Because we feel that our issue was not given the justice that we deserved, and since we don't have another court to appeal, we are bound by the court judgment. What we are pushing for now is political resolution to deal with the crisis arising from the election results which was not honoured as the will of the people.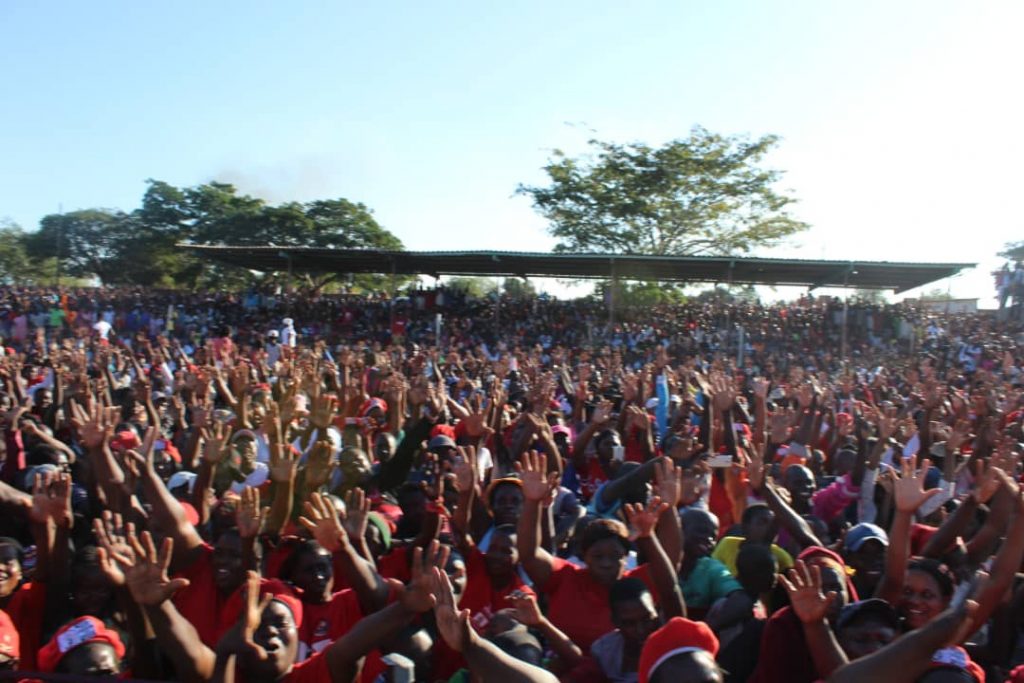 Do you think you can ever retrieve your mandate since you claimed victory in that election?
We are very clear that the people will never be defeated. The world over despotism tyranny and dictatorship never triumph over the people. The people must win. The will of the people always prevail. That is why we are pushing for a political solution to the problem, a settlement that will lead to the resolution of the political impasse, issues that have to do with absence of legitimacy, and absence of democracy .This is why political dialogue has to come in.
When you talk of political solution, are you looking forward to taking political appointment?
No, I am not looking for political appointment because we won the election. What we are saying is that we need international mediators from African Union, or United Nations to help us have a dialogue and comprehensive reforms to sort out the illegitimacy that has arisen because of this election so that we can have national healing, peace building and restoration of our relations with the international community, making sure that we reach out and have economic blueprint that we address the current economic crisis and social hemorrhage that we experience. Yes, we want peace, yes we want economic prosperity, and we want dialogue. We believe that it is better to have dialogue to avert problems where people will have to die for demand for their rights. We choose dialogue because it is the way and the root of all civilized citizens of the world.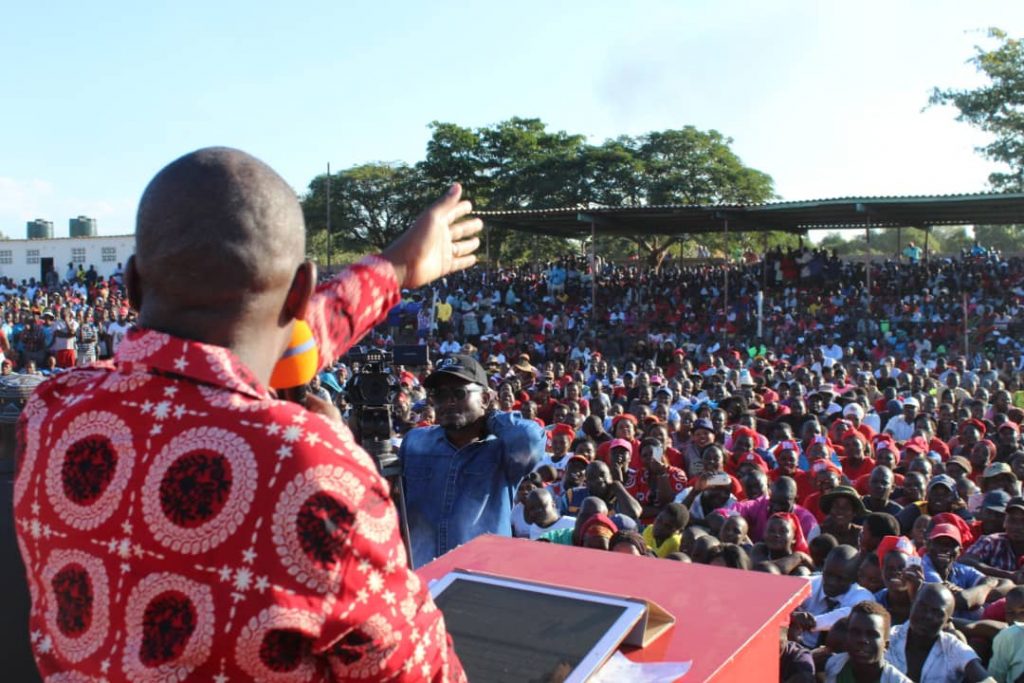 Are you willing to wait till the next election and allow the present administration to complete its tenure?
We can't talk about the next election when we have not resolved this election, so you can only talk about the next step until the present issue has been completely dealt with in a manner that the citizens will have national concession on how the country will move forward. Our country is on the edge and in a very dangerous phase, a phase of darkness a phase where citizens are being deprived of their rights and freedom, and a phase of tension in the economy. We need to resolve all these.
How would you describe the human rights records of President Mnangagwa?
Nothing has changed. Mr. Mnangagwa was there with President Mugabe, he is the one who is continuing now so, nothing has changed. You are aware of what happened in August last year , you must also be aware of what happened in January, people lost their lives when life ammunition was used against them, therefore, his human rights records are poor. Leaders of trade unions are being harassed and arrested. In terms of the freedom of the press, nothing has changed. If you want to see the true image of a government you just have to listen to the civil society.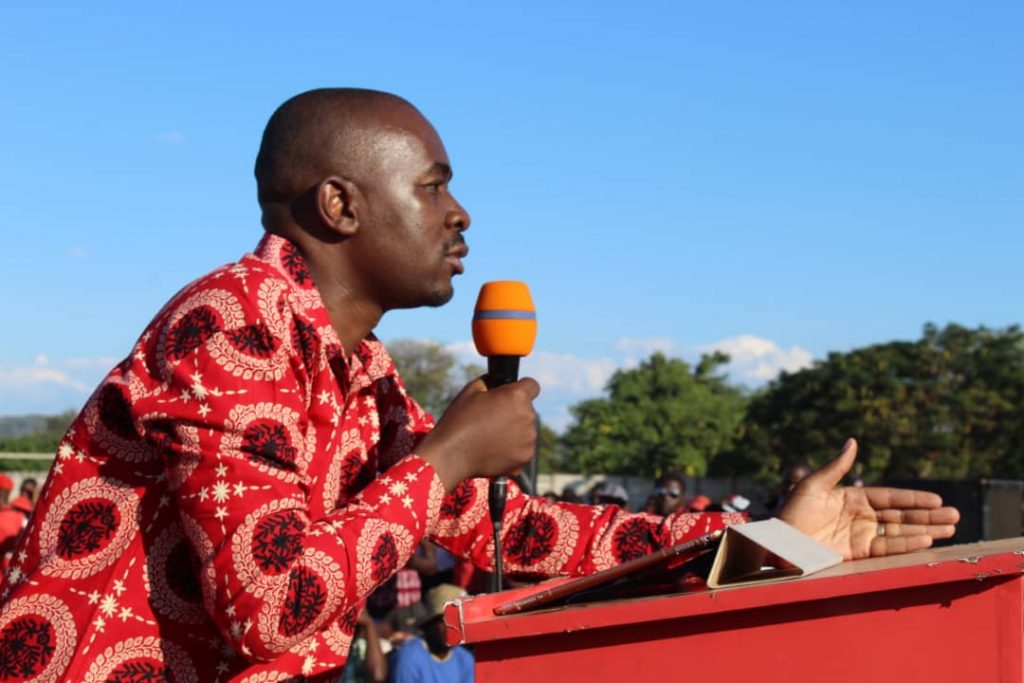 You have just had thank you rally, what are you trying to achieve with that?
We have to appreciate the people of Zimbabwe who stood by us despite intimidations. You need to see the crowd and you would agree with me that Zimbabweans voted for change. They voted for us, this is why we are thanking them for their faithfulness and resilience. We are also thanking them for having hope and thanking them for waiting for change that they desire. They know that we are the platform for transformation and unity and platform for prosperity. They have seen the failure of this administration; the situation is very bad when you look at all economic indicators.
Does your country really have the resources to make her great in terms of economy?
We have abundant resources, we have diamond, gold, and some other minerals but what we don't have is leadership. We have everything except visionary leadership. I can assure you that with different set of political leadership at the helm of affairs in Zimbabwe, this country will be paradise in Africa in terms of development. We have everything, the climate, weather and intelligent, smart citizens, but bad leadership.
Has President Mnanagawa reached out to you since the 2018 elections?
No he hasn't called me and that is part of what we are saying, arrogance .Maybe he is yet to contact me because he's facing legitimacy question. The truth is that without resolving politics, we cannot be able to sort out the economy. The door to resolve our economic challenges is located in politics. That is why we have to deal with all political issues to be able to lay the ground for economic prosperity.
What support do you want from the international community?
To remove Zimbabwe from banana republic status to be able to do reforms and readmitted to the comity of nations. More importantly, we need their solidarity with the people of Zimbabwe in terms of mobilizing reconstruction funds for the reconstruction we are going to embark on. We want that kind of support and solidarity for the people of Zimbabwe in terms of dialogue.
President Omar al- Bashir of Sudan was recently forced out us message, what signal does this sends to other dictators in Africa?
The era of dictatorship is over. Africa has come of age; Africa is having a new wave of democracy. Power is now with the people. We want to see strong institutions in Africa, we want to see big ideas in the continent, we want to see peace and harmony and not war, hunger and dictatorship. What we saw in Sudan is a clear signal to others. Africa is a great continent, the continent of Kwame Nkrumah , Thomas Sankara , Nelson Mandela and other great leaders. It is a continent of great men and women; therefore, true democracy must take roots in Africa. We cannot afford to fail.