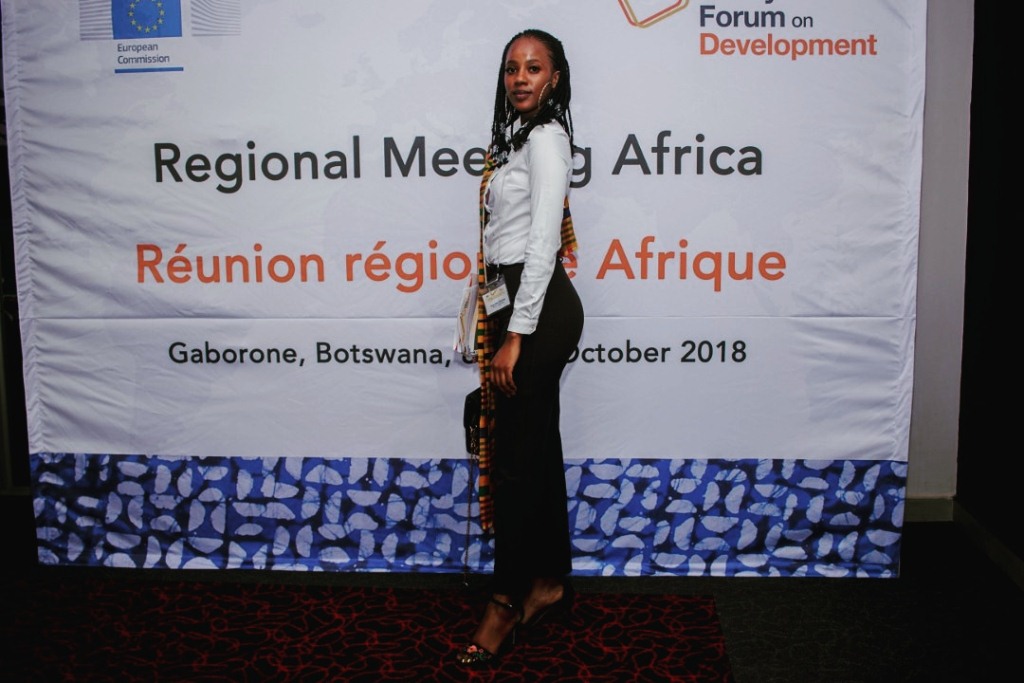 Founder of Business Woman Africa, Gonaya Monei  Sethora is a multiple award winning young female leader, activist and entrepreneur. Business Woman Africa is endorsed by the African Union. Gonaya is notably the first female SRC President of the New Era University College of Arts, Science and Technology Botswana, and a former Regional Finance Director of Southern Africa Students and Youth Development Association. She is Botswana's Youth Ambassador to the International Youth Parliament and Executive Committee member of Commonwealth Alliance of young Entrepreneurs. The vibrant lady advocates for female entrepreneurs' rights, women and children's rights and academic freedom, Gonaya is a true testament of a firm believer in social justice and female empowerment through entrepreneurship and training. As the founder of impactful Business Woman Africa Foundation, she has created the platform which affords African women, especially the young ones the opportunity to take charge of their destiny. Her foundation   has changed the narrative of young girls  and women Botswana. Gonaya is a major shareholder and Managing Partner of Ss95 Holdings Property Limited.  She is also the CEO of BuwaAfrica Communications Consultancy Company. Her upcoming project is Business Woman Africa Magazine that will promote aspiring African female entrepreneurs and business women. Owing to her high skills and competences, Gonaya was nominated severally to represent Botswana at international youth development and leadership conferences and workshops. She has a track record of organizing successful youth and leadership development workshops and seminars that have afforded many young people the opportunity to work with International organizations such as the African Union, United Nations Economic Commission for Africa, and Commonwealth amongst others.
Gonaya speaks to Sunday Oyinloye, Publisher of Green Savannah Diplomatic Cable about what her Foundation is doing to empower women in Botswana
Excerpts: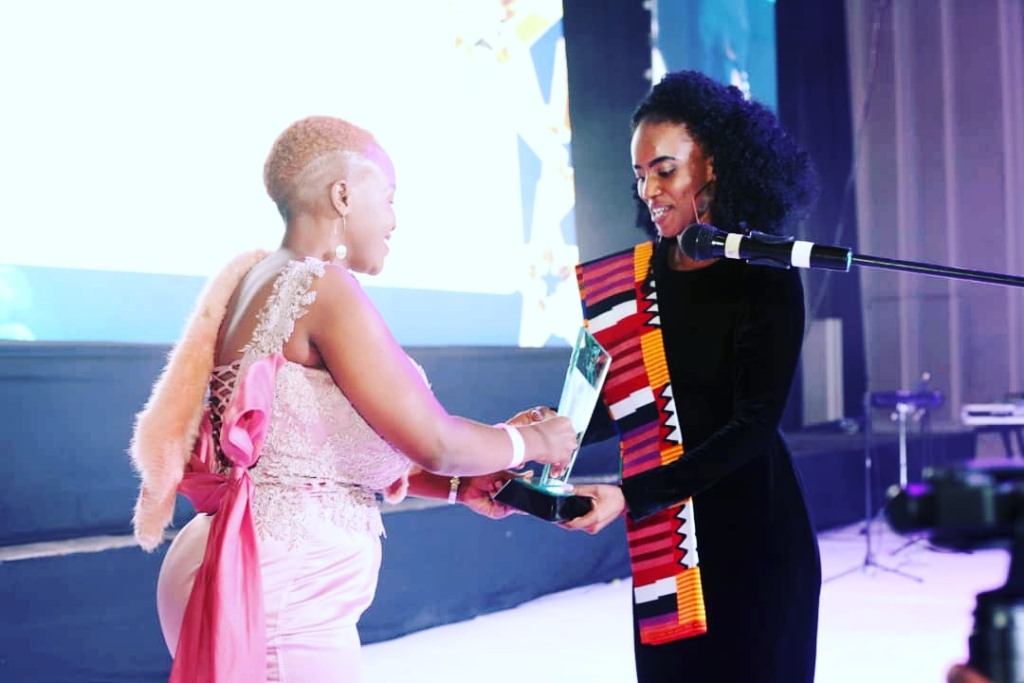 Why did you set up Business Woman Africa?
Business Woman Africa started operating late 2017 after 3 years as a new start up searching for business and tenders to no avail. When at last God decided to bless me with a tender, it came with conditions that I personally as an activist would not settle for.  The terms and conditions were given to me just because I am a woman and because the tender was handled by a man. It was then I realized what women entrepreneurs go through every day. With that experience, I   decided to create a global women entrepreneurs network that would enable us to be connected as women entrepreneurs and share opportunities.
What were the initial challenges and how were you able to overcome those challenges?
The initial challenge of starting the Foundation was registration, I mean to operate as a legal entity. The next was how to gain the confidence of the people were trying to help. We struggled the first few months as I tried to raise funds to register. But we kept doing good work, advocating, and telling people and organizations our mission until we were able to finally register our entity.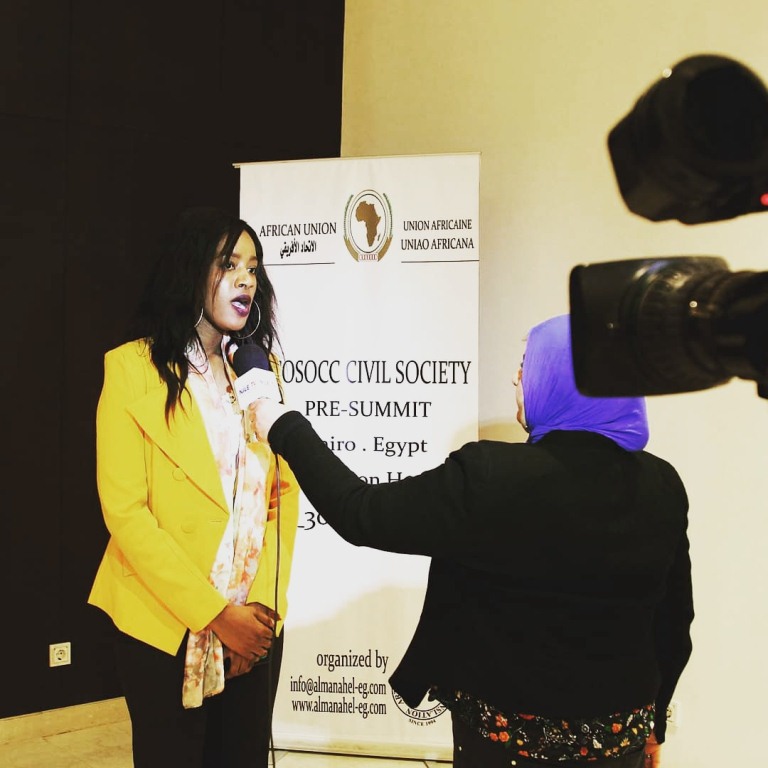 What is the state of young women in Botswana in the area of entrepreneurship?
In an era of high unemployment rate and economic inequalities, more young women in Botswana now venture into different kinds of business to sustain themselves.
In what ways has your Foundation impacted on your country?
One major thing that we have done is that we have built a network that brings together Botswana youth entrepreneurs and businesswomen around the country.  We profile them and also profile aspiring entrepreneurs. What we do is that we share opportunities with them on tenders, contracts and other things that could boost their businesses. The Foundation has also been mentoring women that are under our organization, we provide funding for them and act as the link between them and the government on opportunities that government has for entrepreneurs. We also support schools that promote entrepreneurship at the grassroots level. In addition, there is what is called Junior Achievement Botswana in High schools. Group of students coming up with new ideas in schools are brought together for entrepreneurship competitions. Business Woman Africa has really bridged the gap between access to government's opportunities and facilities for women.  Before we started, it was very hard for a woman entrepreneur to get good and clean tender,   or good clean jobs from the government. So as an advocacy organization, we have made sure that our female are getting tenders with no strings attached or conditions put on the table by anyone. We have also been recognized outside meaning for instance, if African Union is looking for some entrepreneurs, we have people to recommend within our organiasation. Business Woman Africa is currently with the Commonwealth Alliance of Entrepreneurs a broad institution initiated by the Commonwealth. They are bringing together African entrepreneurs into one organization. For us to be part of Commonwealth Alliance of Entrepreneurs means we have been impacting on entrepreneurs in Botswana.  The Foundation has been providing international opportunities for our women, connecting them with international investors.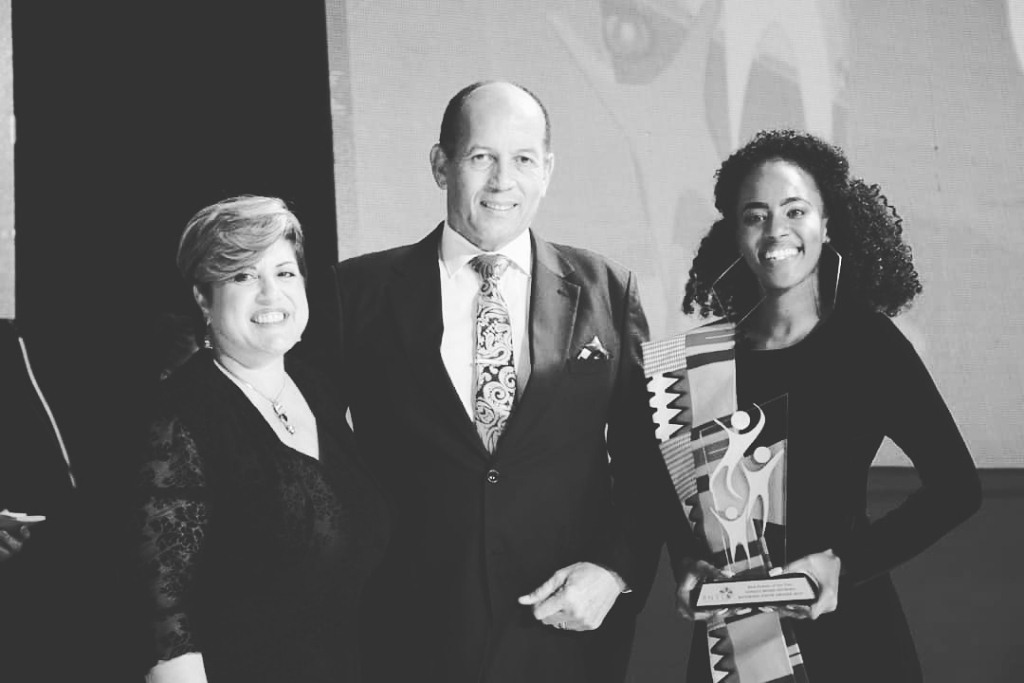 Do Botswana women appreciate what your Foundation is doing?
From the feedback we are getting from them and others, they appreciate what we are doing. It is interesting to note that people register almost every day. Besides, people are now more willing to help the communities with their businesses in form of Corporate Social Responsibility.
What are the challenges facing your Foundation, and in what areas do you need intervention?
Like many foundations, funds to run projects within the organization are a main challenge. However, we have been doing our best within the available resources. We have a lot of aspiring entrepreneurs around the country who want to join the movement. As a Foundation, we have to come up with activities to include these people. We have to come up with projects that can help them achieve what they intend to achieve, this involves resources. The major challenge is funding, capital to fund projects.  Another challenge is that in Africa, it is generally believed that a woman is supposed to be more of a home person, so we have a lot of opposition from men who think that we are in competition with them. If you go to government offices, whenever they hear Business Woman Africa, they just feel like oh, they have just come to get all the tenders. I wish there could be better understanding between male and female entrepreneurs. I believe this could be promoted through collaborations. Even among female entrepreneurs there is a lot of competition because of lack of opportunities, so the only way out for women entrepreneurs is to collaborate and share profits.   Right now, the intervention we will need is partnerships. We will appreciate partnerships with the relevant stakeholders for us to push our mandate to greater heights.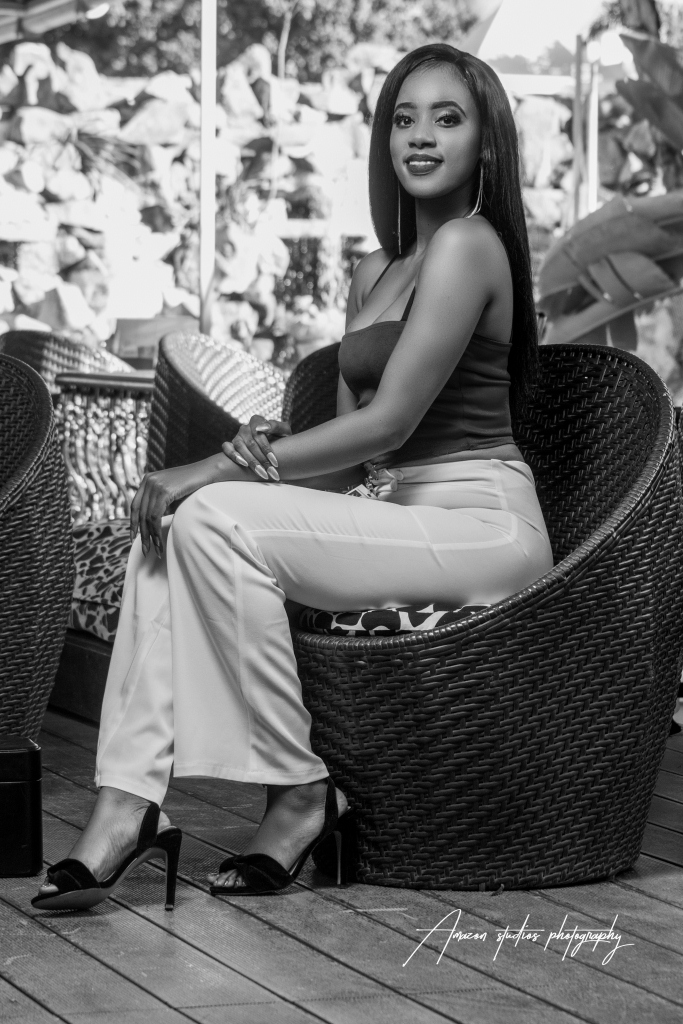 You want to start publishing Business Woman Africa Magazine, what do you intend to achieve with it?
Yes, my biggest project is our upcoming initiative called Business Woman Africa Magazine which will promote women entrepreneurs all over Africa and advertise their businesses and works to the world.  We are aspiring to be Botswana's first publishers of an International magazine that will have the lifestyle of Business women around Africa. I want the magazine to be sold at airports and hotels across the globe. For instance, if I see a lady in Abuja, Nigeria producing handbags, she should feature in the magazine with details of her contact address. We just want to promote these business women; we want to advertise their works to the world. We want to feature African women entrepreneurs around the globe. Let me give you another example, if you are an African woman entrepreneur in USA and you need support, we shall be there for you through this magazine. We are currently working on the project and hoping that by next year April, the first edition of the magazine should be out.
If a thousand women from different countries in Africa are put in a hall and you were asked to address them, what will you tell them?
I will tell them that as a woman, I know it's not easy, but we are the most powerful.  I will let them know that no matter how hard it is, they should keep pushing, because right now, women are the agenda of the world and they need to use that opportunity.  I will also tell them that if they have an idea, they should pursue such idea against all odds. There are a lot of obstacles and challenges you face as a woman, but if you have the passion and determined to reach a target, you will surely get there. Using myself as an example, I work hard to identify problems before identifying solutions. If you find something that people talk about emotionally as a serious problem in their lives, you can take that leap to develop solution to such problem.