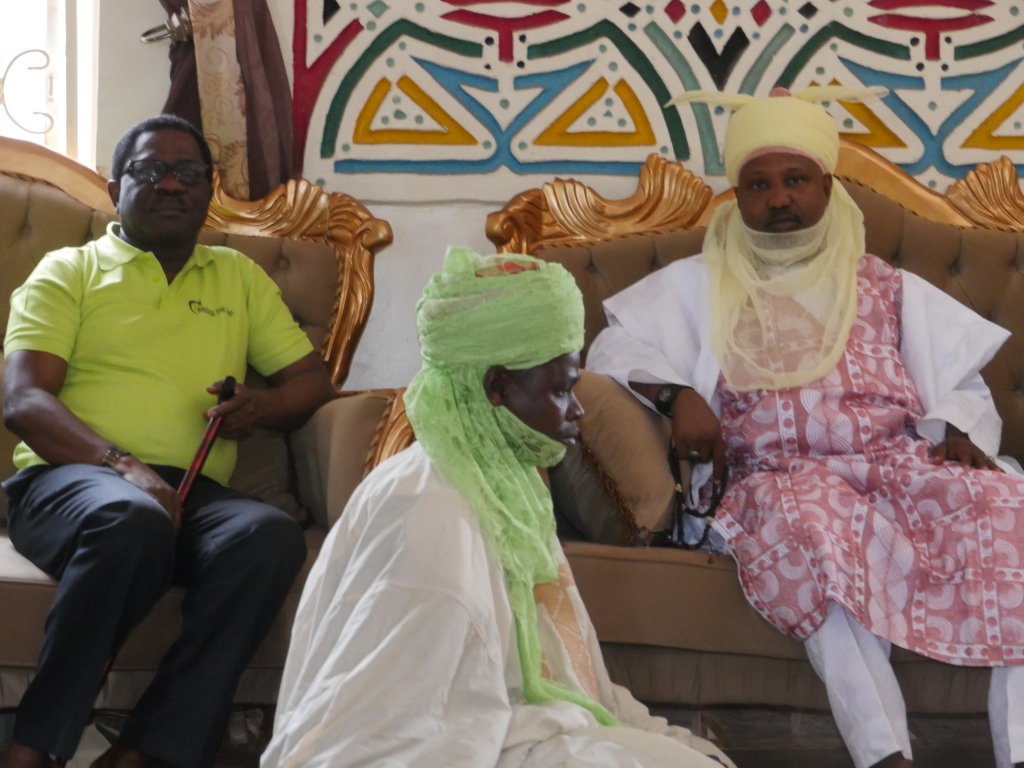 By Sunday Oyinloye
Barely two months after International Society of Media in Public Health (ISMPH)in collaboration with  the National Primary Health Care Development Agency had health outreach at Roguwa community  in Nasarawa State, MACT BRIDGE THE GAP, a Non, Governmental Organisation(NGO) based in United Kingdom which  heard about the plight of the community from ISMPH has made a donation of ladies and children wears  to Roguwa even as the NGO implores  Nigerians to embrace peace in the interest of the dignity of the country.
Speaking at the palace of Yakanajie of Uke, Alhaji Ahmed Abdullahi, the    Coordinator of MACT BRIDGE THE GAP, Professor Olu  Obaro  reiterated the committed  of his NGO  to  issues affecting women and children stressing that the future of any nation is in the hands of the children
He disclosed that   the NGO would continue to give to humanity adding "we are willing to offer more interventions to Roguwa community especially support in the area of girl- child education".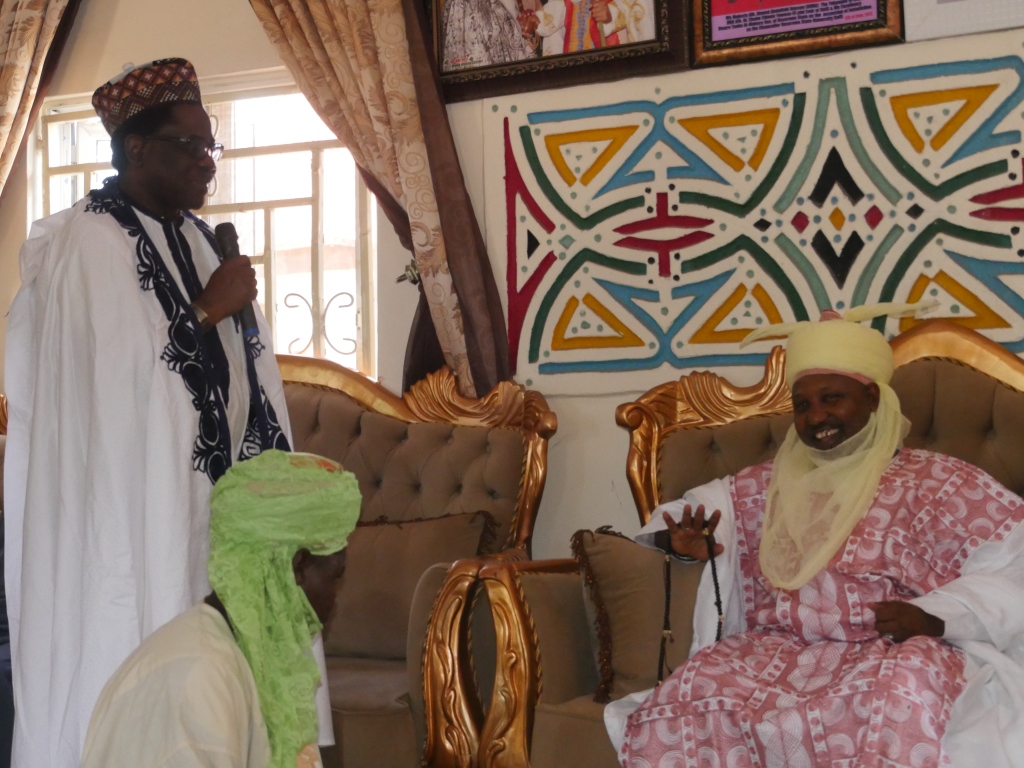 Obaro revealed that MACT BRIDGE THE GAP is his family's way of giving back to the society and making life better for the vulnerable.
On the security challenges of the country, he noted that the crisis is affecting Nigeria's image negatively adding that people should learn to live together in harmony.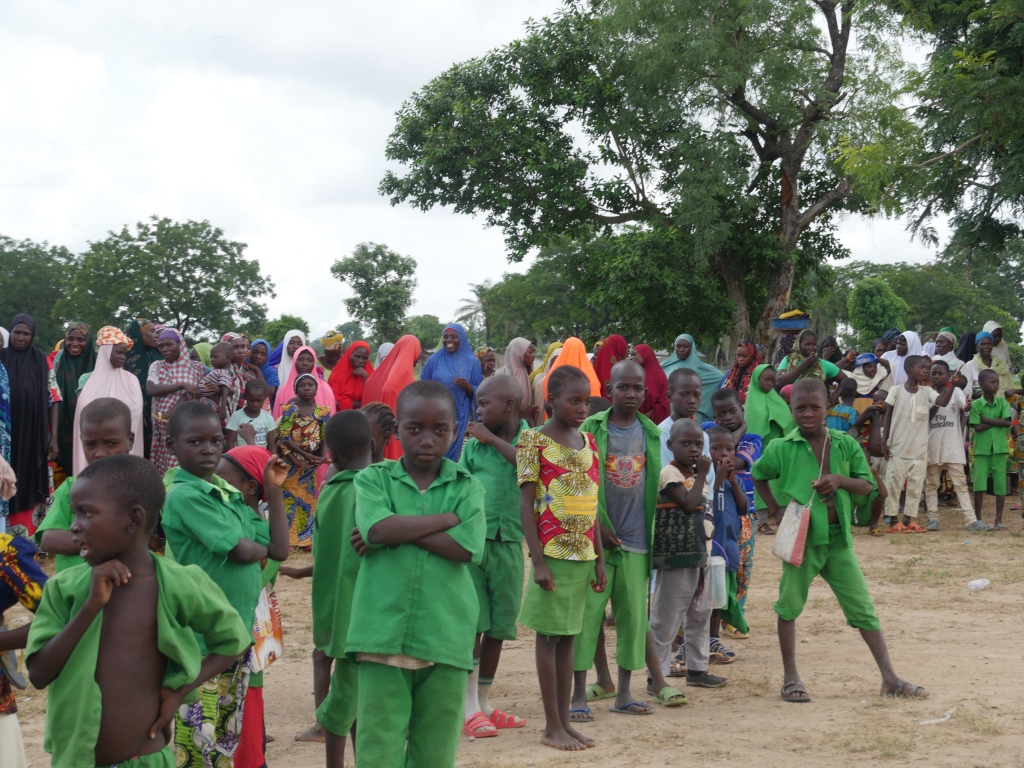 In his response, Yakanajie of Uke, Alhaji Ahmed Abdullahi said Uke is a peaceful community. The royal father commended Obaro for coming to the aid of Roguwa, a community under Uke.
Responding to the issue of security challenges, he said " Fulanis are peace loving people contrary to what the Western media wants the world to believe. We are not herders but cattle rearers doing legitimate business and we are known for peace and justice"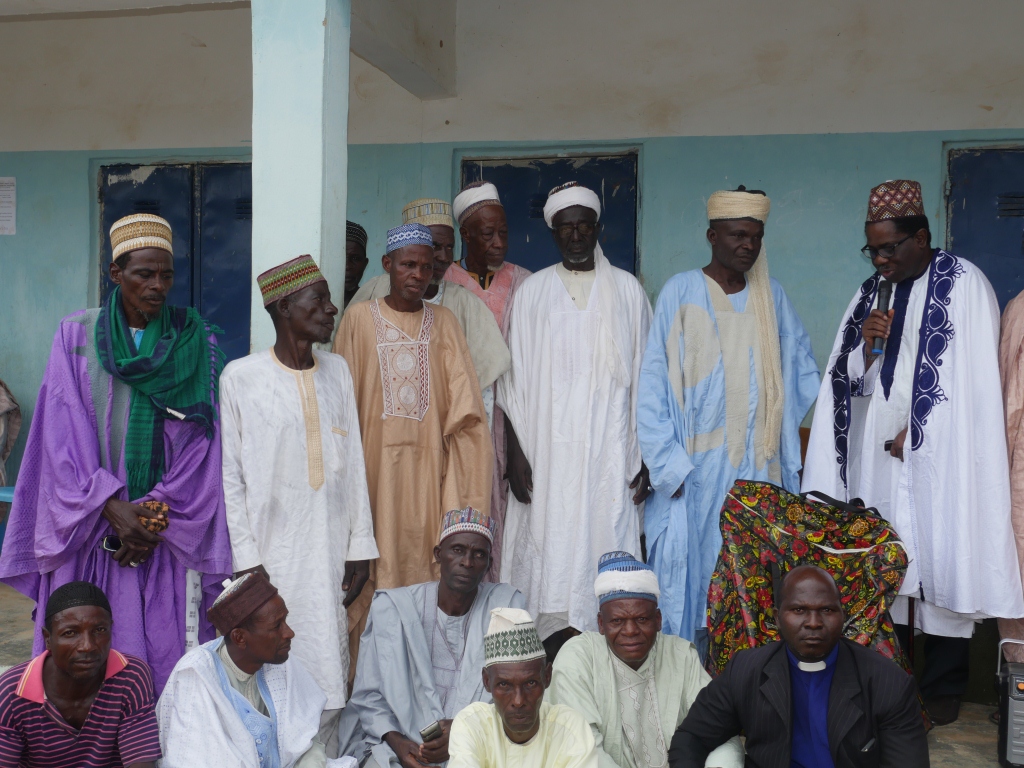 While appreciating MACT BRIDGE THE GAP's gesture for its intervention in Roguwa community, the traditional ruler enjoined other NGOs to do same.
He later bestowed the title of Wakilin Zaman Lafiyan Yakanajie (Ambassador of peace) on Professor Obaro.
Making the donation at Roguwa, Obaro said girl-child education should be encouraged by the community stressing "what a boy can do, a girl can also do". He promised to reach out to Roguwa from time to time.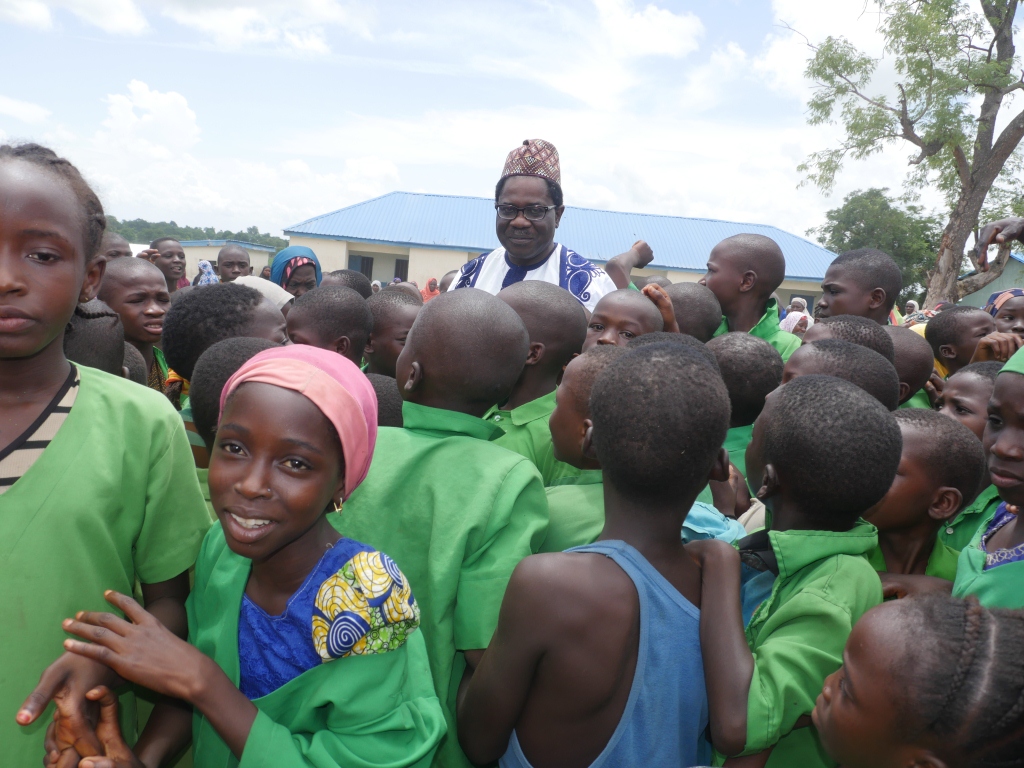 In his words" we will from time to time explore opportunities of working with you to improve your welfare and empower your children in the area of education."
The village Head of Roguwa, Alhaji Abdullahi Mohammed while accepting the donation on behalf of the community expressed gratitude to MACT BRIDGE THE GAP for the NGO's intervention.
Roguwa was adopted for health intervention by the Executive Director of ISMPH, Mrs. Moji Makanjuola in July, 2018