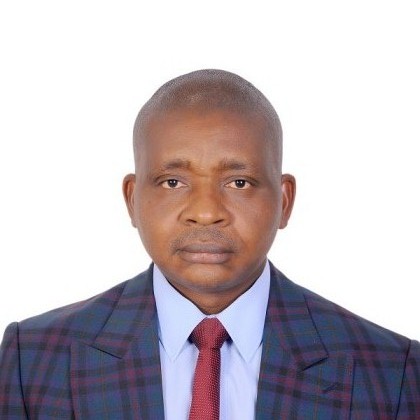 By Sunday Oyinloye
United Sates President, Donald Trump is a man loved and hated by many because of his position on immigrants especially the illegal ones. Many across the globe see America as heaven on earth, a land of opportunities, and a country where anything could turn to gold. This explains the mad rush to the country by those fleeing crises in their countries and also economic immigrants. They might be right, America is indeed a land of opportunities, yet one of the most dangerous places to live in the world because of incessant gun violence.  But immigrants are always ready to overlook the challenge posed by gun violence. Can you really blame them? The world itself is becoming more dangerous to live.
Many statements, the bulk of which are not true have been credited to Trump on the social media about his perception of Africa and Africans, but that is not a reason for this piece, rather, this is about cruelty of Africans  to Africans by Africans . It is unfortunate that Africans are always quick to point to the Western world as the source of some of their problems without appraising the way they relate with their fellow Africans.
The xenophobic attack in South Africa is a clear example of Africans being their own enemies and inability of a people to tolerate others. We all know the sad history of South Africa, how the blacks in that country were subjected to inhuman treatment by the apartheid regime. We equally know the role and "price" Nigeria paid for South Africa to enjoy the freedom they enjoy today.
Nigerian public servants were made to part with their resources to help in the liberation of their brothers and sisters in South Africa. Today, the same Nigerians who put their lives on line for South Africa's freedom have suddenly become criminals and other elements to the people they expended their hard earn resources on.
I have some South African friends who are fantastic human beings and I am sure there are millions of South Africans that are also accommodating, but the current inhuman treatment meted out to Nigerians is a clear indication that the country does not appreciate the sacrifices Nigerians made for their liberation.
Their claim of some Nigerians involvement in drugs and other crimes is not a justification for killings and looting of their properties. Also their claim of other nationals taking their jobs and wives is not an excuse for uncivilized actions. Every nation has control over its borders. They can control people entering their countries and if any immigrant legally or illegally is involved in crimes, he or she could be deported, so there is no reason for xenophobic attack. I want to ask, what justifies some Africans labeling Trump a racist if they cannot tolerate their fellow Africans.
I have not stopped asking, the whereabouts of the elders and leaders of South Africa.  Africa has a culture of respecting the elders and I wonder whether the elders in South Africa ever taught the younger ones their history and the story of apartheid and how Nigeria helped in the liberation struggle.
While still wondering whether there are no elders in South Africa, the President of Inkatha Freedom Party, Mangosuthu Buthelezi has spoken my mind as he enlightens his people who might not be aware of their history.
According to him, South Africans should remember the sacrifices made by former President Olusegun Obasanjo and other African leaders for the nation's independence.  He reminded them of the sacrifice made by Nigerians and others and wonders whether xenophobic attack is the best way to pay back the huge risks African countries took on behalf of South Africa
In his words: "We dare not forget or disregard all that was done for us by African leaders like His Excellency President Olusegun Obasanjo. As a member of the Commonwealth Eminent Persons Group, General Obasanjo revealed to the world the real conditions of our people under apartheid. He supported us in our stand against the regime's plan to deprive us of our citizenship".
More elders in South Africa should speak out and also lecture their youth about their history so that they can appreciate the value of good neighborliness. And to some other nationals, who are into crime, it is time to change for better or they go back their countries if they cannot be law abiding.
I will also advice African leaders to work in the interest of their people and make South Africa unattractive for their citizens who are migrating to that country in search of greener pastures. The President of the Movement for Democratic Change in Zimbabwe, Nelson Chamisa said it all while reacting to the xenophobic attacks in South Africa.
His words" In Africa, we have always been at each other's throat since we were put on this earth by God fighting over everything or anything, fighting over borders or boundaries, fighting over water, fighting over food, fighting over political parties, fighting over property, fighting over tribes, fighting over ideology, fighting over faith and religion. Yet we hardly ever engage in a civilized contest over strategy, ideas and thought.
"Other nationals are in South Africa principally because politics and leadership ineptitude has made other African countries uninhabitable. They vote with their feet, seeking greener pastures. Yet there, they find hell as they clash with equally vulnerable and happiness-seeking locals. It becomes a running battle between the poor. We can solve this by fixing our messy politics".
He made two points which I wholly agree with. One, governments in Africa should work for the development of their countries to discourage their citizens from relocating to South Africa. Secondly, Africans should devout more time to things that can bring about the development of the continent and also bring more glory to Africa and not shame