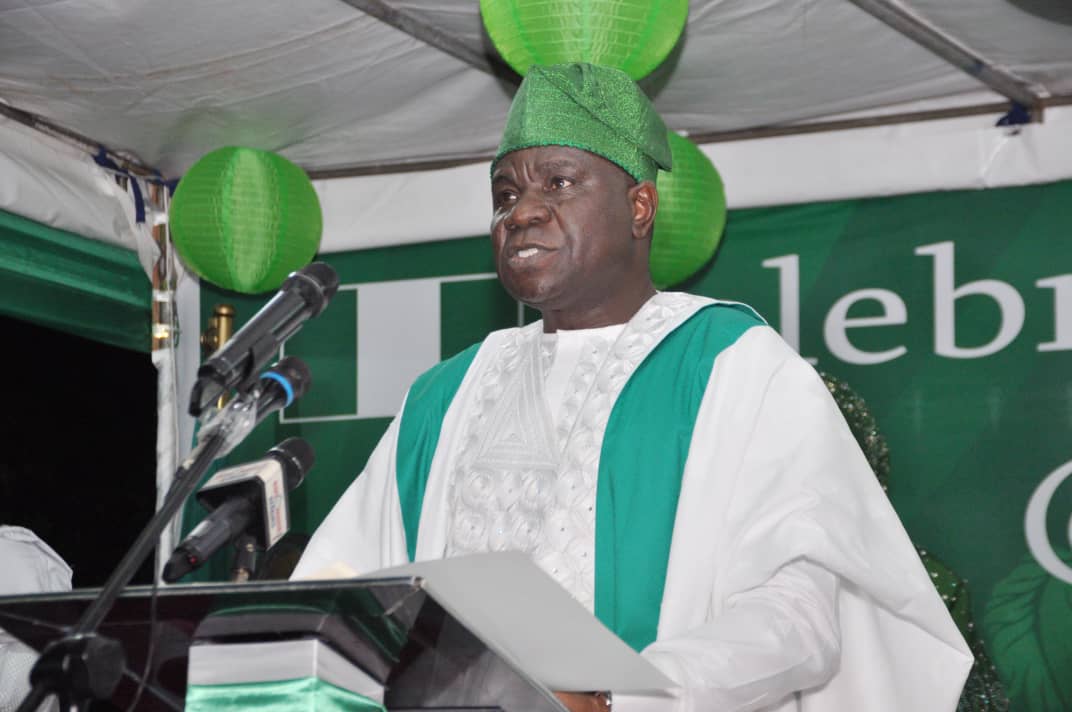 By Sunday Oyinloye
Nigeria's High Commissioner to Ghana, Ambassador Olufemi Michael Abikoye says President Muhammadu Buhari has been liberating Nigerians from the shackles of poverty to prosperity thorough good economic policies even as he commends the President for doing well in tackling "pervasive corruption" in Nigeria in the past four years.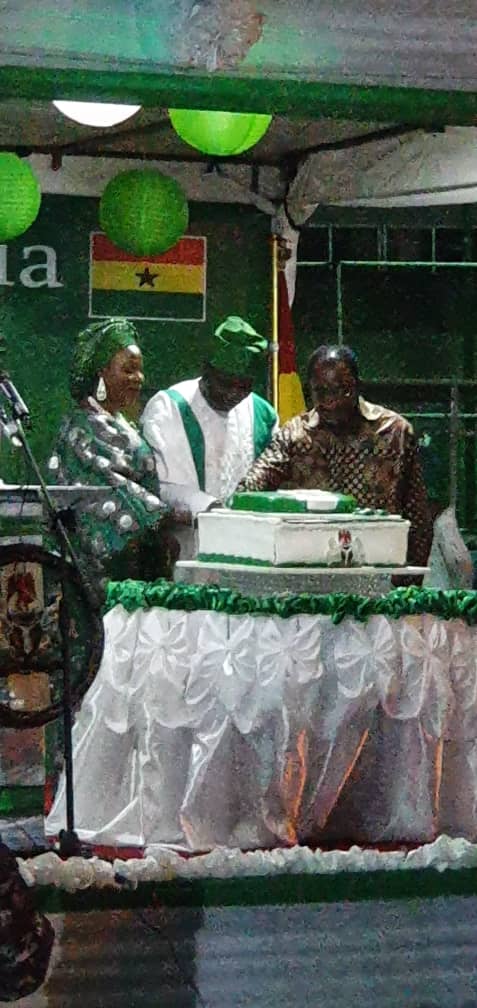 Speaking at an event marking the 59th Independence Anniversary of Nigeria in Accra, the High Commissioner said the Federal Government is doing great in stimulating the economy. According to him, the nation's economy has witnessed a steady growth under the present administration stressing that "our GDP is expected to grow by 2.7 percent this year while our external reserves have risen to $45 billion."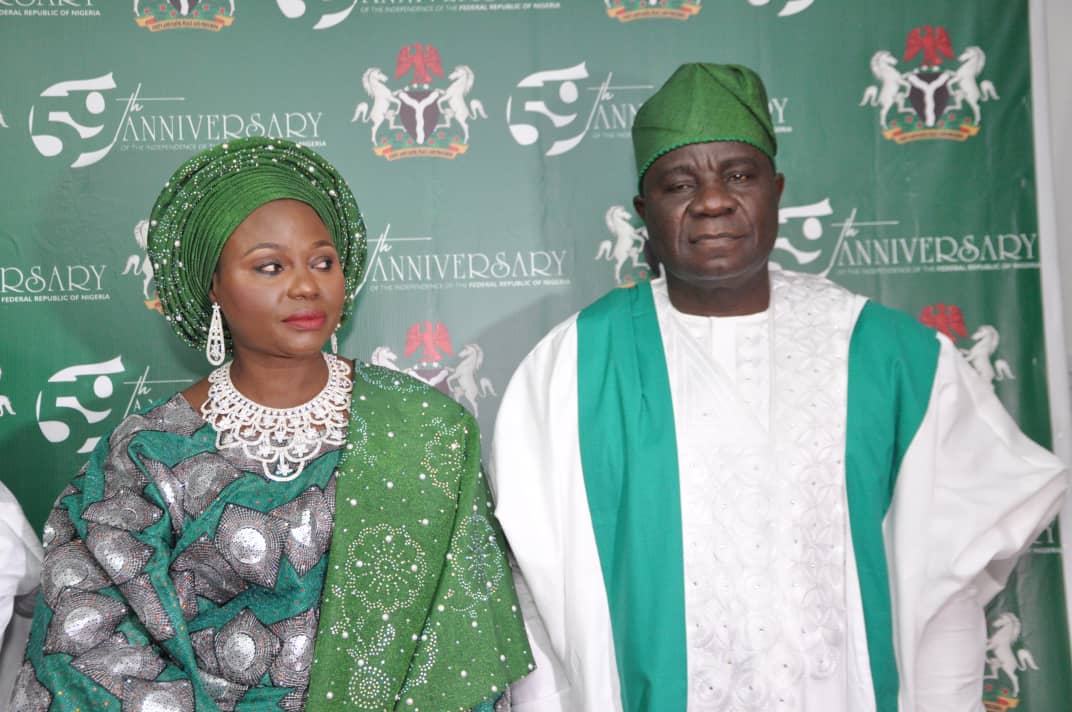 Abikoye said credit goes to the good leadership quality of President Muhammadu Buhari
His words; "There is no doubt that President Buhari's administration is laying the foundation and taking bold steps in transforming our economy and liberating our people from the shackles of poverty to prosperity. This is through enhanced domestic production of basic goods along value-chain and reduction of reliance on imported goods."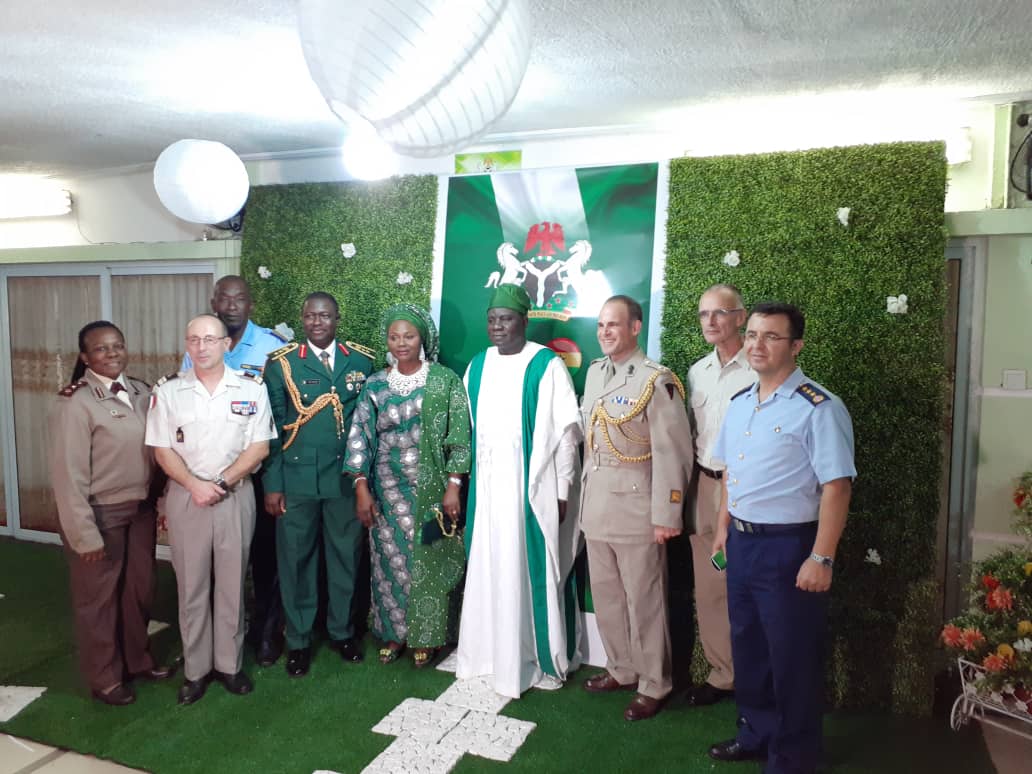 He said the Federal Government has continued to work to reduce social and economic inequality through targeted social investment programmes, education, technology, and improved information adding "cumulatively, nearly two million beneficiaries have received aid under these programmes apart from Anchor's borrower progmramme and school feeding initiative each reaching two million recipients"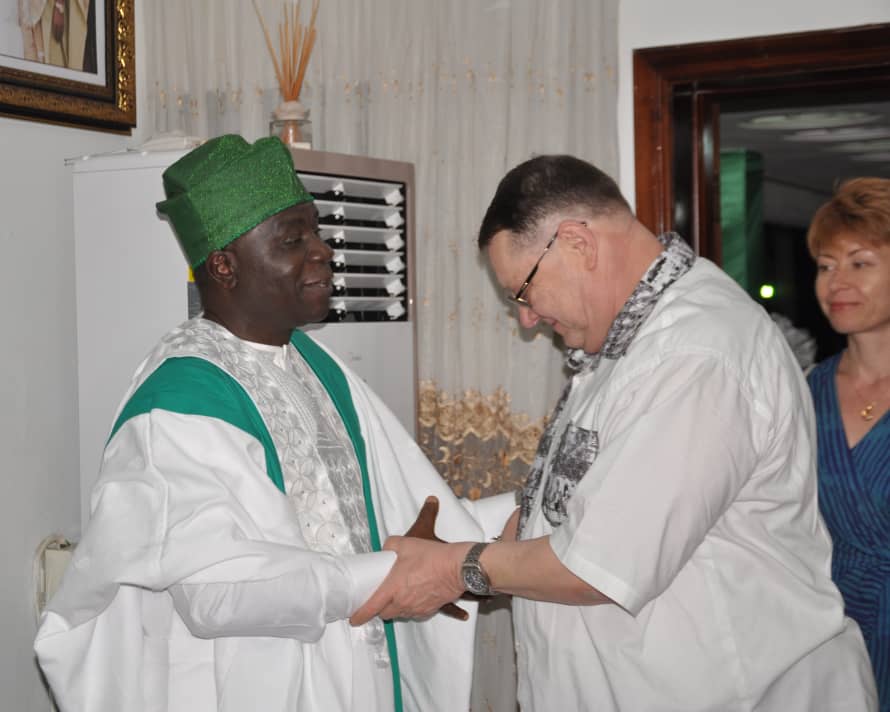 The High Commissioner disclosed that the Nigerian government   is poised to do much more stressing" in the next four years, the Nigerian government is more than ever committed  to implement transformation plans in social and physical infrastructure, food security and manufacturing sector"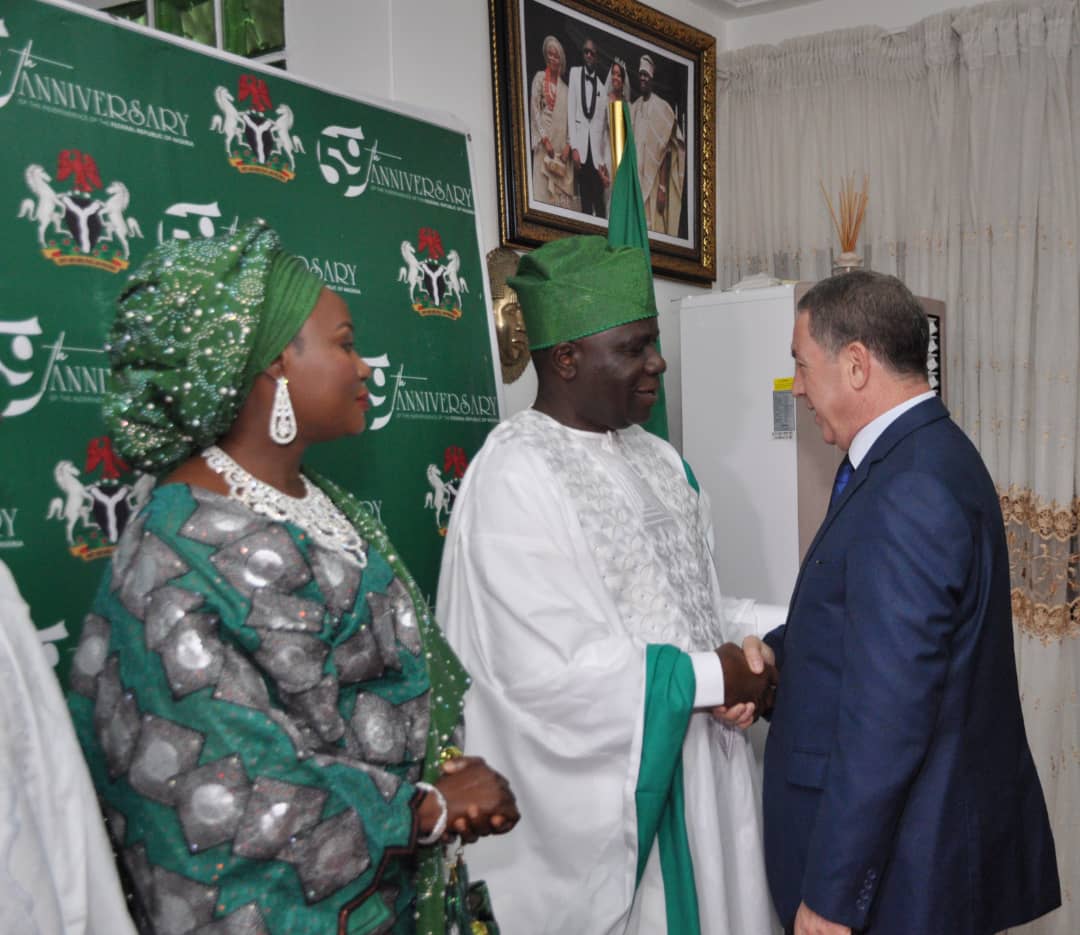 On security, Abikoye said it is a thing of joy that the principal thrust of Buhari's administration in his second term of office is to consolidate on the achievements of the last four years and tackle the new challenges the country  may be faced with and chat a bold plan for transforming Nigeria.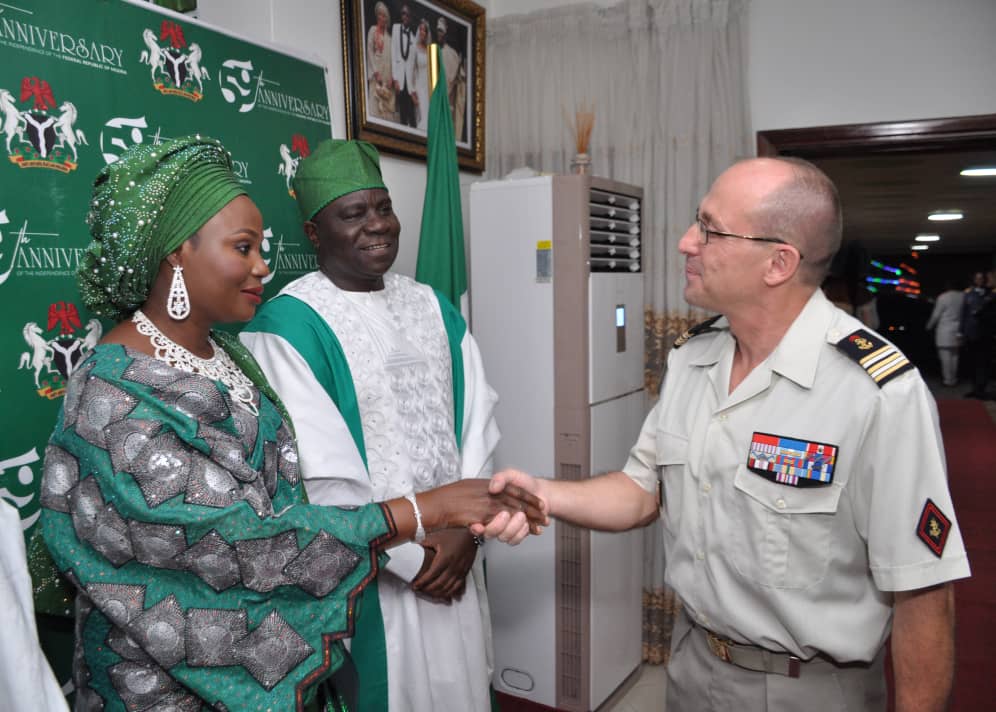 He counseled Nigerians living in Ghana that nation building is a process and not an event. According to him, nation building takes time to mature adding "we should heed the invitation and clarion call of our dear President to join him in the journey of rebuilding our nation as we move to the next level of change from poverty to prosperity"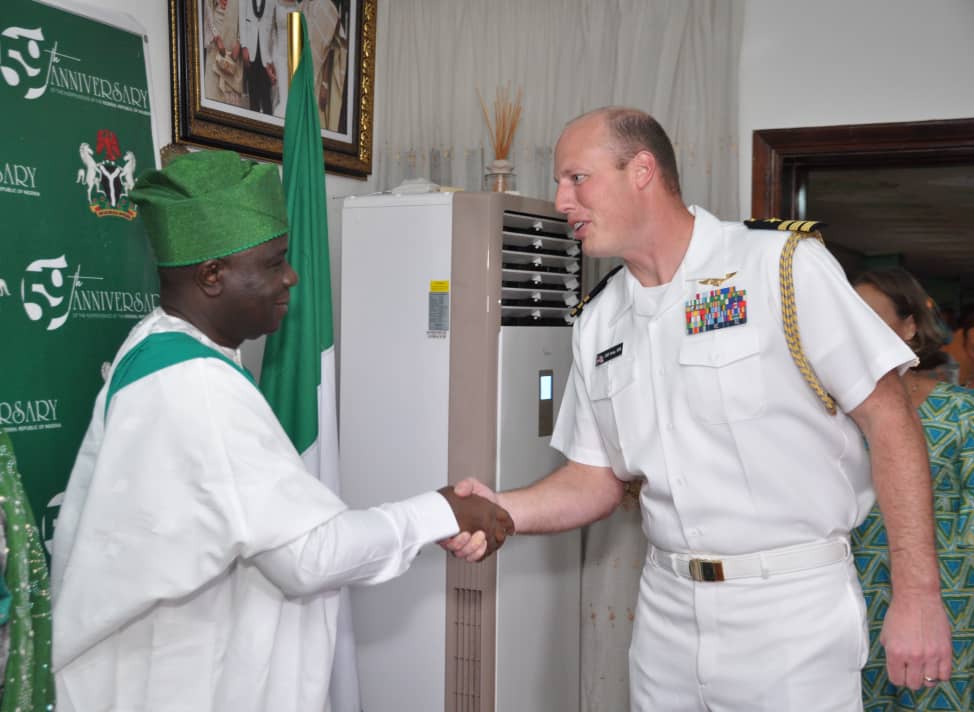 Speaking on Nigeria- Ghana relations, the High Commissioner said subsisting excellent bilateral relations between the two countries remain cordial. According to him, "while the gains from these relations are growing in bounds by the day and in spheres of human endeavour, may I reiterate my believe that we can do more"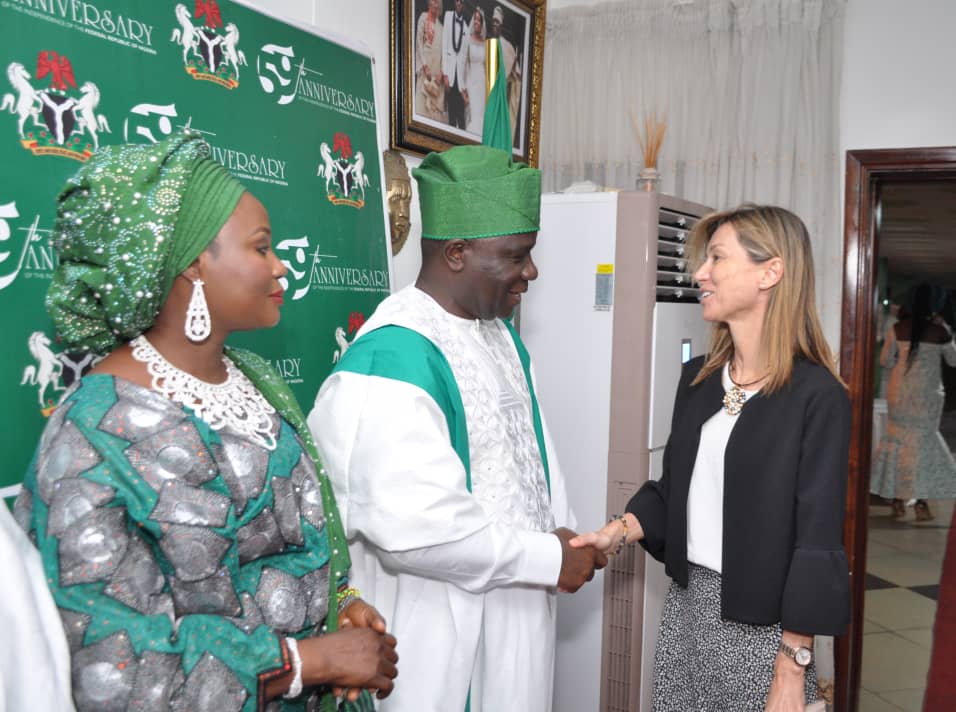 He commended President Nana Akufo-Addo, the government and people of Ghana for their "caring and brotherly love" towards the High Commission and the Nigerian community in Ghana.