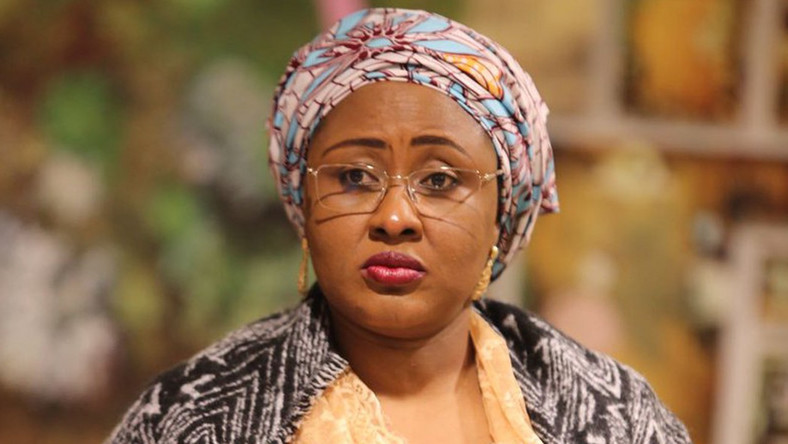 By Sunday Oyinloye
Ambassador Albert Gbolahan Omotayo may not be known to most Nigerians but the former Nigerian High Commissioner to Mozambique with concurrent accreditation to Madagascar and Mauritius was in the corridors of power in Nigeria, first as the Private Secretary to former President Olusegun Obasanjo when he was the Federal Commissioner (Minister) for Works and later as the Head of State. This experience coupled with his tour of duty in some African countries and reaching the peak of his career as a Director in the Federal Civil Service, he should be able to know where the shoe pinches his country and have some knowledge about how government is run in Nigeria.
Late September, I had an exclusive interview with him and one of the questions I asked was the cause of leadership problem in Nigeria. Interestingly, Ambassador Omotayo made a valid point that many Nigerians would ordinarily not see as a challenge to leadership in the country. According to him, the extended family system in Nigeria does not help leaders and also encourages corruption.  The retired diplomat went on to say that Nigeria needs leaders who must be ready to lay down their lives for the country.
His words: "It is not so much the fault of individuals that have been leaders in this country and failed, our extended family system has its own good side but it doesn't work well when you talk of governance.  The extended family as we practice it in Nigeria, everybody is your brother, so when somebody misbehaves, he will run to you. If he cannot reach you, there will be somebody in your community that he can run to and before you know what is happening, you would have compromised
"So we need leaders that will be ready to die for the country for the sake of doing the right thing because, if you try to do the right thing, you won't have friends, but you must be prepared to weather it as a leader. In our culture, if you are a President and you complete your tenure without having a house and sufficient investments, people might even criticize you in the newspapers. Therefore, there has to be a paradigm shift in our concept of leadership."
When I was conducting the interview, I couldn't link leadership crisis in Nigeria to the extended family system. I just felt that the Ambassadors  was entitled to his opinion, but when I was transcribing the interview, my mind became more open and I saw the wisdom, sense and logic in what he said. Less than a month after the interview, what Ambassador Omotayo said manifested.
When the infighting between First Lady, Aisha Buhari and the extended family of President Muhammadu Buhari became open to the public, what first came to mind was the interview I had with Omotayo, therefore, he was the first person I called.
Let me say here that  I may not like some  of the actions of  President Muhammadu Buhari, however, I commend him for the freedom he has given his wife to express her views  even on things that  seem negative to the image of his administration. I must also say that I hold the person of the First Lady of Nigeria in high esteem not necessarily because she is the First Lady, but because of her sincerity on issues that bother on the unity and development of the country. On few occasions, she has said what many spouses of leaders would probably not say.
Aisha was brave enough to cry out in 2016 about "unseen hands" at the corridors of power. Since then, she has not stopped cautioning the ruling party whenever there is a reason to do so. Also, the First Lady did not spare the National Chairman of the ruling party, Adams Oshiomhole whom she faulted on some of the decisions he took before the 2019 general elections. To me, that is what integrity is all about.
There is no doubt that some  Nigerians believe that there is a cabal at the Presidential Villa, for this reason, they were not too surprised at the interview Fatima Daura, daughter of Buhari's nephew,  Mamman Daura granted BBC Hausa Service where she painted the First Lady as a woman who could not control her anger.
Listen to her: "She was making a lot of noise, saying she was being oppressed. I filmed the encounter to show our parents and security officials, in case something happens. From the way she was screaming, I even thought she would pick up something to hit us or something like that."
Some viewed the interview to be too daring and an insult on the person of the President's wife and even called for the arrest and prosecution of Fatima for recording and leaking the video.
The first lady also gave her side of the story: "Fatima, shot the video in the presence of security officials and everybody. She was laughing at me because my husband said they should vacate the place for my son. I wanted to pass through that door to go into a store, but they had locked the door.  I took an alternative route only to discover that the door was also locked."
I am not here to be a judge over the two women but just wondering what gave Fatima the confidence to say all what she said as if it was a fight between two house wives. I have also read about the relationship between the President and Fatima's father and how the man allegedly assisted the President at some points, but that isn't strong enough not to draw a boundary.
I do tell whoever cares to listen that I am a proud Nigerian and a Yoruba man. Youruba language is very rich; there is always a phrase to describe any situation, no matter how awkward. When situations like the "drama" that happened at the Presidential Villa occurs, the Yorubas will say Oko kii je ti baba ati omo ko ma ni ala meaning no matter the relationship between two people, there must be a boundary.
The extended family system in Nigeria is very complicated, every man or woman that is your tribe is your brother and sister. However, this does not mean that an individual does not know his or her real brothers and sisters.
In the light of this narration, the official occupants of the seat of power in Nigeria are the President, his wife and his children. Any other person living with them is at their mercy especially if such a person is not a government official or security personnel attached to them, even those ones could be redeployed.
I personally believe that Fatima should have offered public apology before the First Lady and this is why I disagree with Mrs Buhari on her apology. Yes, it is good she apologized, but the one who recorded and leaked the video ought to be the first to apologize as a matter of courtesy.
No matter her age or any assistance anyone must have rendered to her and her family in the past, Aisha is the First Lady of Nigeria and she deserves some respect. This experience should be a lesson to future occupants of the Villa and governors at the state level.
Let me say that I am not in any way condemning extended family system in Nigeria. I have also been a beneficiary of the extended family practice, but what I am saying is that there is a limit to everything, it should not affect governance or be used to distract those in authority. Permit me to say another Yoruba adage: Abo oro la n so fun omoluabi, meaning a word is enough for the wise. Hope this sinks into the minds of the current and future political leaders in Nigeria.