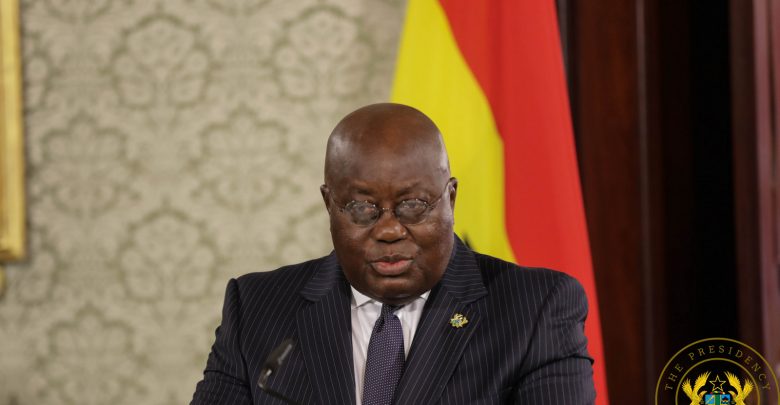 By Sunday Oyinloye
Following incessant harassment by street urchins allegedly used by Ghana Union of Traders Association (GUTA)    to lock up their shops, Nigerian traders in Ghana have appealed to President Nana Akufo Addo and the country's Inspector General of Police to protect their members from further attacks across Ghana saying that they are no longer safe in the West African country.
The traders alleged that GUTA   has continued to take the laws into its hands by attacking their members adding that videos all over the social media can attest to this.
In a statement signed by the  President of  Nigeria  Union of Traders Association Ghana (NUTAG) Chuckwuemeka Nnaji and the General Secretary, Evaristus  Nwankwo, a copy of which was made available to Green Savannah Diplomatic Cable, the union said it could no longer endure the unwarranted attacks and intimidation by its Ghanaian counterparts  and also appealed to President Muhammadu Buhari to save them  and their families from  further GUTA's intimidation  adding " we do not sleep well  again here  in  Ghana because of GUTA"
According to them, before now, Police used to talk to GUTA not to take laws into their hands "but recently they have been dragging their feet in dealing with illegality by GUTA, as at today, no single arrest  has been made by Ghana police of those who have illegally closed our shops and the police has not also helped us to open those shops"
They alleged that Nigerian traders have lost over three million Ghana Cidis in   terms of damages done to their wares and continues closure of their shops.
The Union revealed that among the so called foreign traders in Ghana, only Nigerian traders are singled out for ill-treatment stressing that Ghanaian traders in Nigeria are not given such treatment.
"Nigerians have been living in peace with their West African brothers and sisters and yet, here in Ghana, GUTA has not allowed us to have any breathing space. They have made several allegations in some local radio and television stations that there are no Ghanaian traders in Nigeria." Said the union
Also lamenting the closure of Nigeria/Benin border, NUTAG said it had dealt a serious blow to the Nigerian traders in Ghana. The traders however commended President Muhammadu Buhari and his Ghanaian counterpart, Nana Akufo Addo for seeing reasons to create a window for the trading activities between the two countries to continue.
The Union also  commended Nigerian High Commissioner to Ghana, Ambassador Olufemi Michael Abikoye for his tireless efforts in conveying various concerns of Nigerian and Ghanaian trading community to the government of Nigeria.