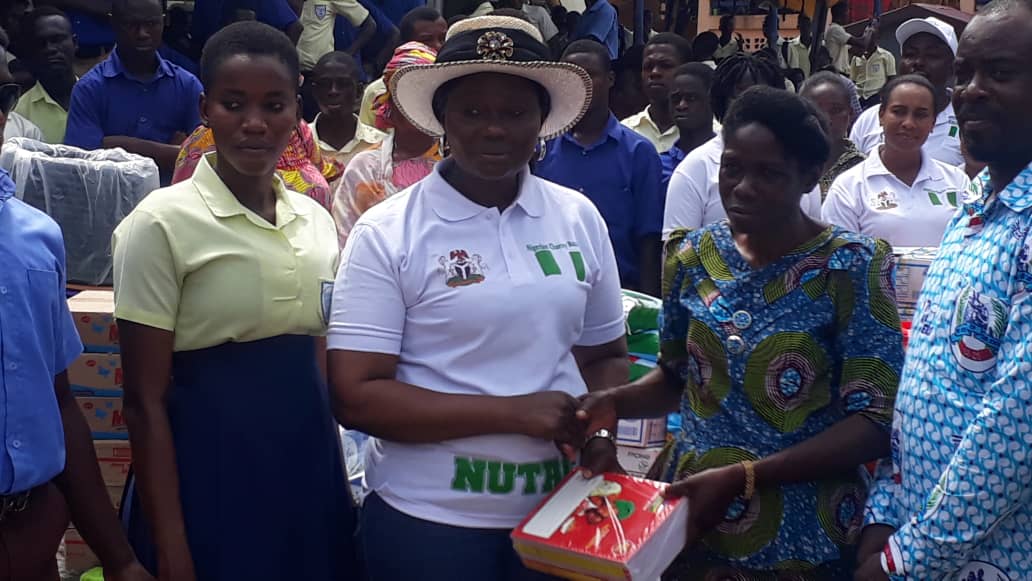 By Sunday Oyinloye
Barely a year after she donated foods and other items to Nsawam prison, the spouse of the Nigerian High Commissioner to Ghana, Mrs. Margaret Kikelomo Abikoye has made donation of different items to the  School of the Deaf, Dumb and Blind at  Akuapim Mampong in the Eastern Region of Ghana.
It was done to lend a helping hand to the physically challenged students and in furtherance of her quest to contribute positively to the host country.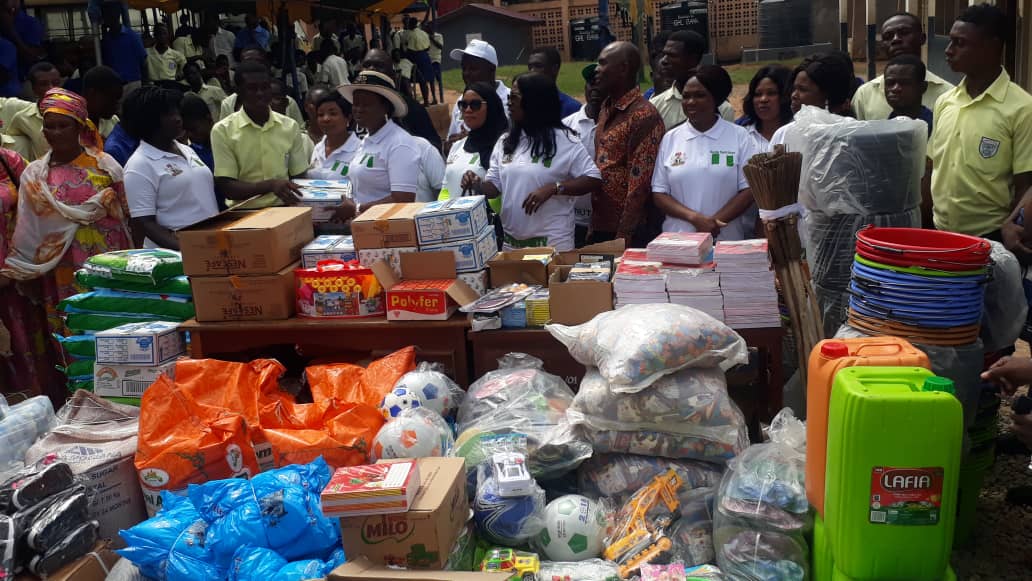 The donation was made in collaboration with spouses and, officers of the Nigerian High Commission in Ghana, the Nigerian Union of Traders Association, Ghana Chapter and the Nigerian Women Association Ghana.
Items ranging from foodstuffs, toiletries, games kits amongst others worth about GHC40, 000.00 were given to the students who were highly elated with the gesture of the visitors.
In her remarks, the Ambassador's wife said her team was well informed of the plight of the school and also aware of the efforts of the Government of Ghana to provide the needs of the students adding however that government alone cannot do everything.
According to her "there is need for the society to come together and contribute their quota and this is exactly what we are here to demonstrate".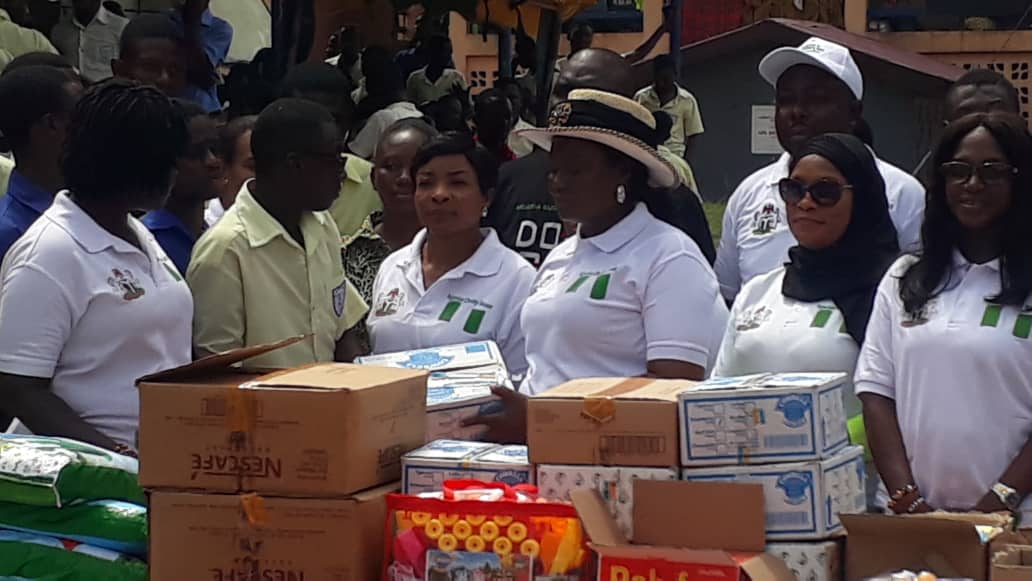 She explains further "This is also a season of love and giving, therefore, we are here as parents to let the students know that we appreciate them"
The team later interacted with the students who presented mirage of challenges, most importantly the request for a sickbay. The school authority was asked to map out a place in the school for this project, which the team promised to look into and undertake.
Responding, the Headmistress of the School Mrs. Mahela Narh appreciated the efforts of the team. She disclosed that the children have imbedded in them great potentials adding "what they need is more of empathy than sympathy."
It would be recalled that in December 2018, Mrs. Abikoye donated foods and other items to Nsawam Maximum Prison and Princess Marie Louise Hospital, Accra, to honour the promise she made at the first Charity Bazaar held in Accra in September 2018.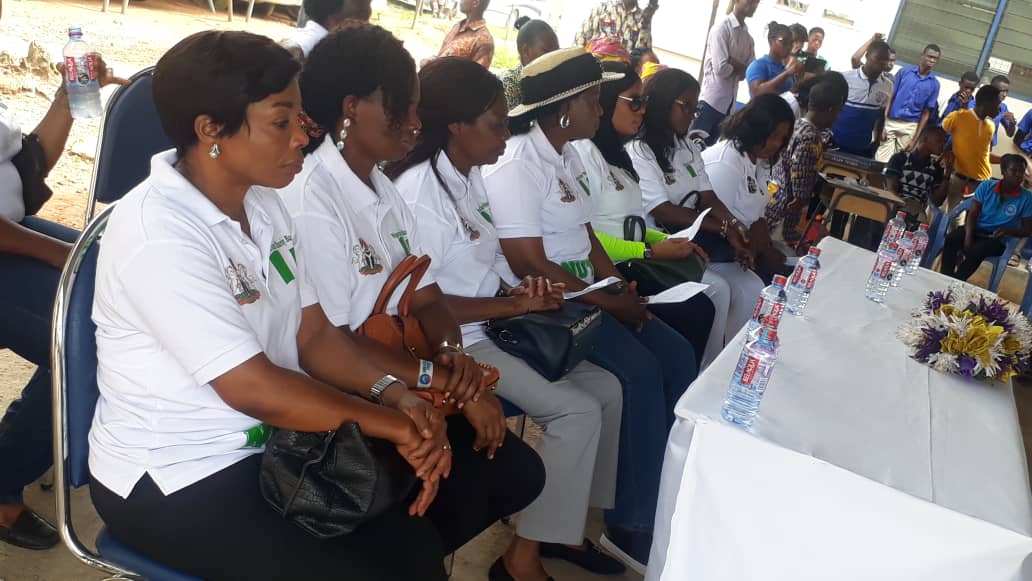 Nsawam prison with over 3500 inmates is reputed to be one of the largest in Africa. Over 200 of the inmates are Nigerians.
The Charity Bazaar was organised in collaboration with the Nigerian Women Association in Ghana and the Nigerian Union of Traders Association Ghana (NUTAG) and attracted corporate and individual sponsors. Part of the proceeds was used to procure the donated items.