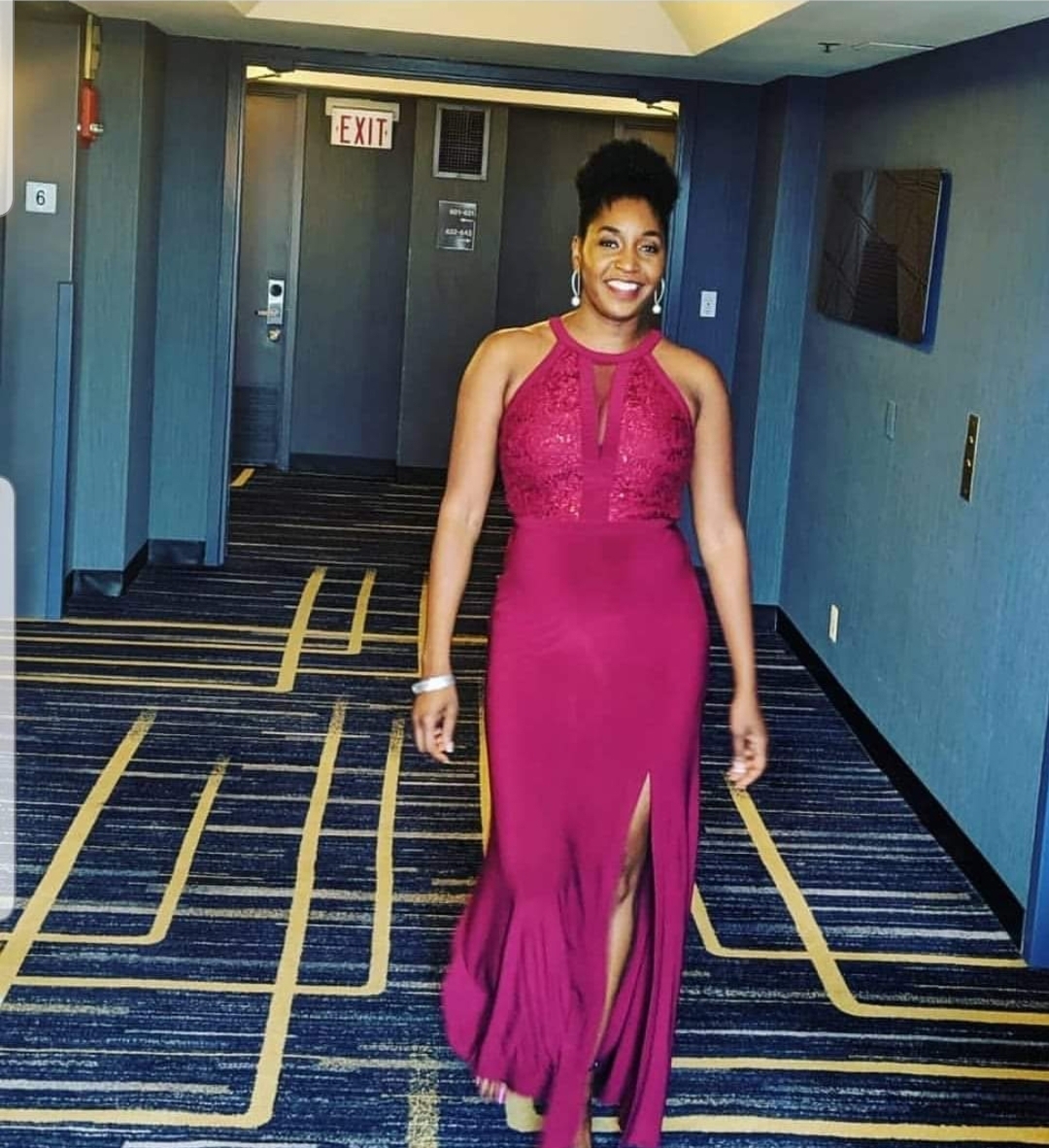 Tapira organic sugar paste creator, Mabel Machabvunga-Butler is a licensed Esthetician with 15 years of experience in the skincare industry. The skincare expert holds an international certification in Esthetics (ITEC) International Therapy Examination Council from United Kingdom. She is a Certified Instructor in sugar paste removal and has other certifications in the industry. Mabel has experience sugaring around the world including London, California, Texas, and Africa and across the Southeast.  The Zimbabwe-born beautician who was raised by a widow began her career as Head Spa therapist for Celebrities Cruise lines. She has traveled round the world and had the privilege of meeting with hundreds of experts in the area of skincare before she founded the Body Sugaring and Wellness Spa in South Carolina in 2010. According to Mabel, she had been using sugaring technique for body hair removal before it was popular as an alternative to the waxing.  She told Green Savannah Diplomatic Cable that she was never satisfied with sugaring pastes in the market which propelled her to create her own. Today, Tapria is the leading body sugaring hair removal company in the US.
Mabel in this exclusive interview with Sunday Oyinloye, Publisher Green Savannah Diplomatic Cable tells her grass to grace story
Excerpts: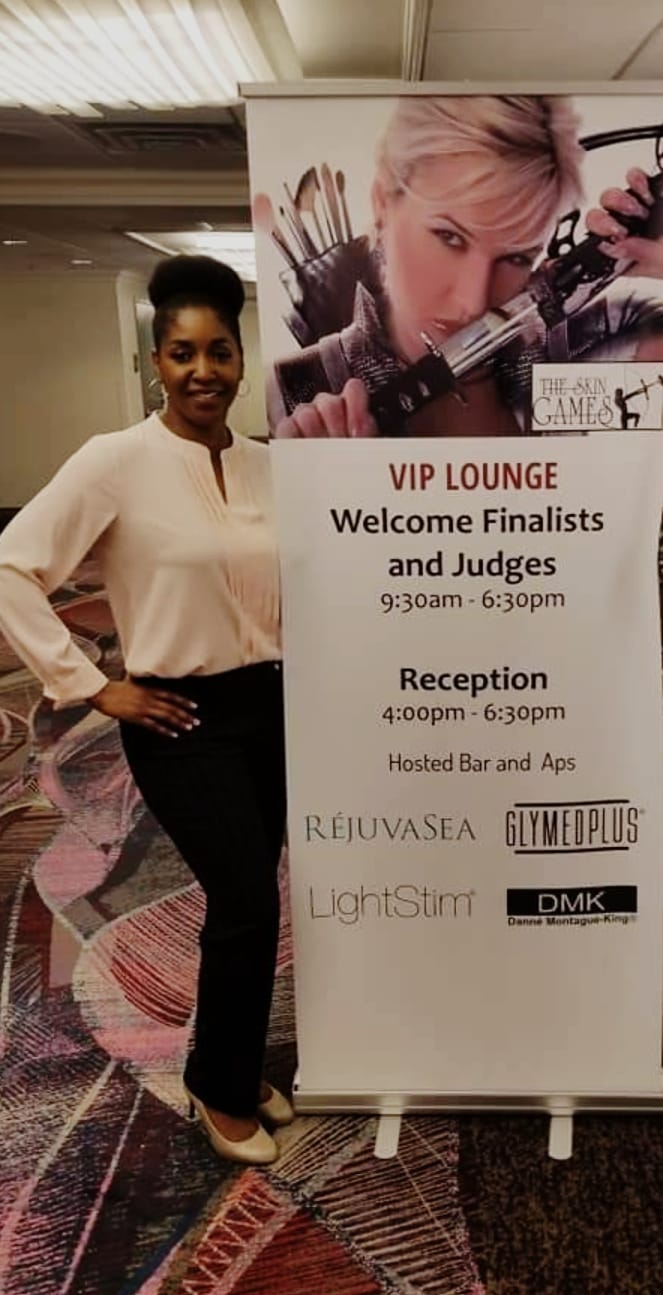 How was growing up like?
I was born in Zimbabwe and raised by a widow.  I lost my dad   when I was 12. My mother   became a widow when she was 39 and she had five kids to take care of by herself with no formal job, so she started going to South Africa to buy and sell .She would buy clothes from South Africa and sell in Zimbabwe. At a point, she started selling car parts. She had a contract with a company in Harare that sells car parts. She would go and buy for them and get paid when she returns. My mother is one of my role models; very hard working and never takes no for an answer. I went to a Beauty Therapy school, something that at that time in Zimbabwe was never considered a career that a person can do to be able to take care of herself. Parents would probably prefer their children to become doctors, nurses, teachers, or engineers. But my calling was more into beauty therapy. You might want to ask why? I had terrible skin growing up, particularly my face. I just wanted to know how to really take care of my skin because I was uncomfortable with my skin, so I started going to the school. The good thing about the school that I attended is that it was internationally recognized. The exams were coming from Switzerland   and UK, and they would also help you get a job to work on the Cruise. I was one of the four people in my class that were nominated to work on the cruise ship. That was like my ticket from leaving a high density community where i grew up. At UK, I was learning the way the company wanted me to render services.  I learned and they got me a position to work on a cruise ship. Let me say this that was where my life began. I was 19 years old at that time in a foreign country.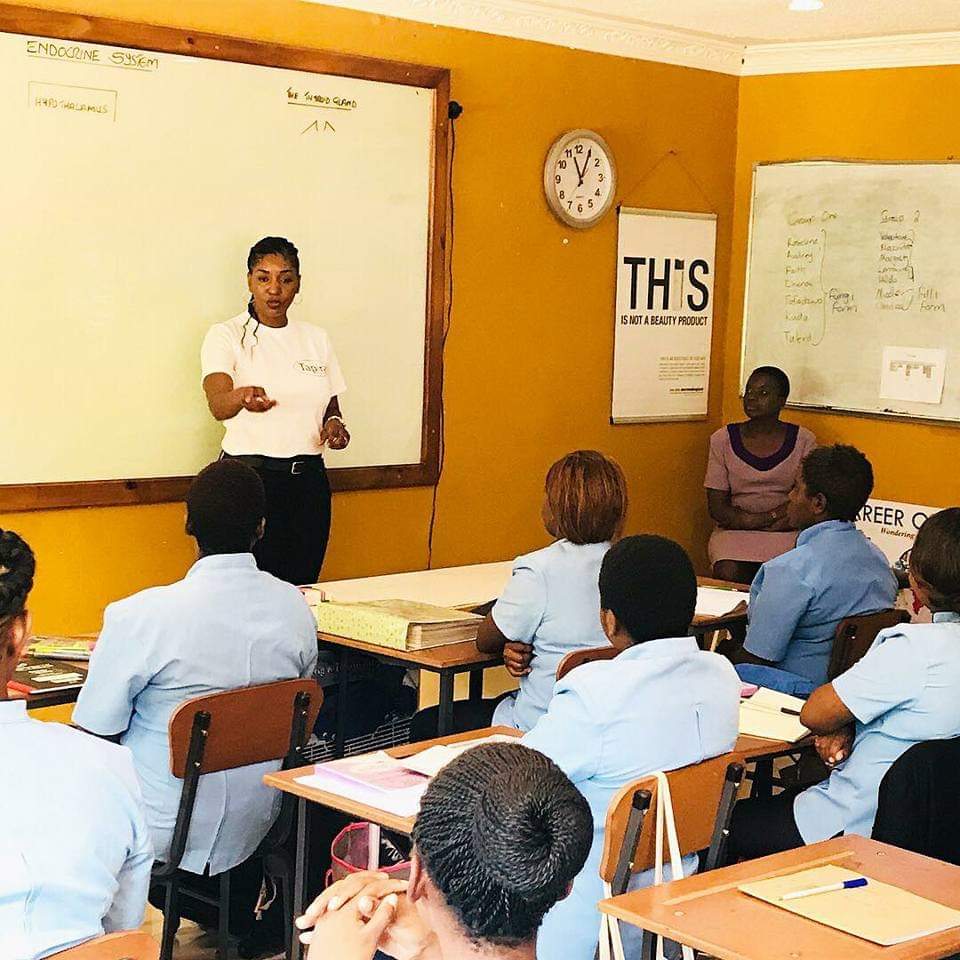 At that age, how were you able to compose yourself in a foreign land?
When I was in UK, I had it at the back of my mind that I only have one chance in life and that was that opportunity, so I was not ready to let it go. I was determined not to mess it and that was what happened. I was focused at age 19 because the opportunity had been presented to me and it was my way out of my neighborhood where I grew up. My goal was what made me who I am today, because at that young age, I was very much focused on my career.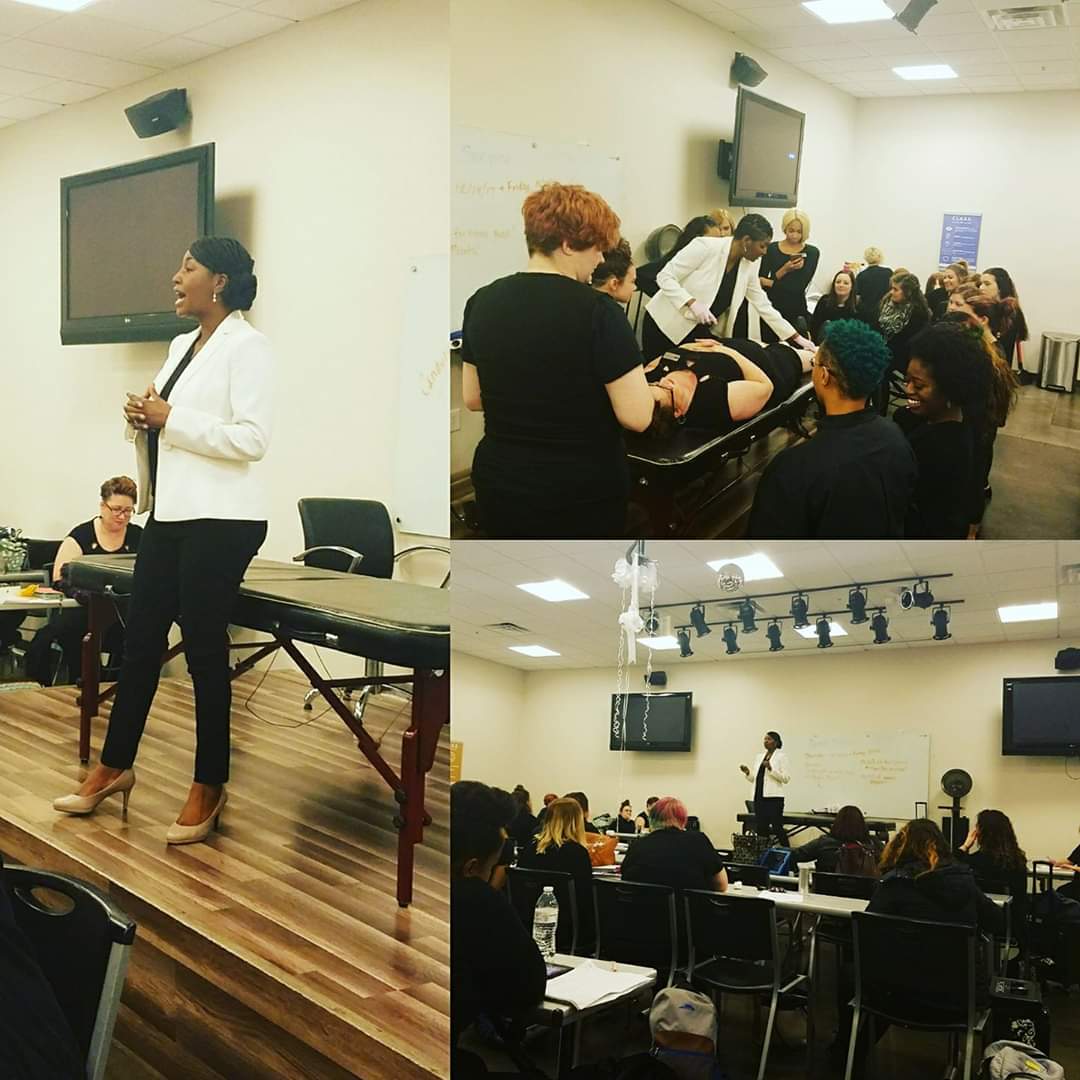 Then what happened after UK?
It was an amazing experience. I went from one Island to another on cruise ship. What I never thought I would be able to see in my life time. The experience was absolutely amazing. They told us to be confident and be hard working. The foundation of what I am doing today came from my working experience on that cruise; long hours, you don't stop. Interestingly, that was where I met my husband.  We dated for two years, and then I took him to Zimbabwe to meet my family and did everything we were supposed to do before we went back to USA. He is an American. I was 23 years old when I got married. Later, I got another job at North Carolina at a Spa; I love my job. Later we moved to Huston Texas. When I was in Texas, my husband was going to school to do his Doctorate Degree and I started working at a different Spa. There, I was introduced to sugaring and I also took a course in sugaring, a method of hair removal.  At that Spa, most of their services were sugaring. When we moved back to Carolina, I helped a lady who is a doctor to start her own Spa. She knew absolutely nothing about the Spa industry. I did everything for her including hiring workers. Suddenly, something just clicked into my head that if I could do all of that for someone, why couldn't I do it for myself? So I left her and started looking for another job.  Even with all the experience I got, I couldn't get one; they keep telling me that I was overqualified. That got me to say I just need to start working for myself, so I started one. In our house, we had three bedrooms, so I converted one room to Spa. Then, I started marketing on a platform that was free and people started calling me that they were coming to do sugaring because it was a newer method that was not being used in the area that I was living. That was how I started from a room and from a room to opening a Spa that I own now with people working for me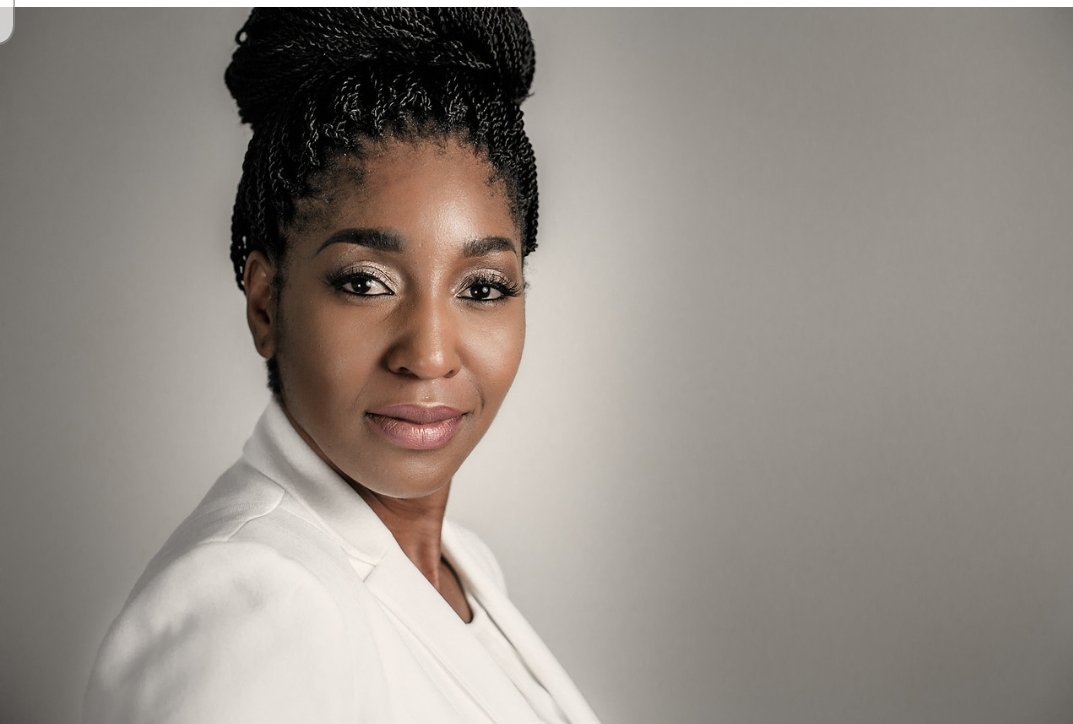 When was that?
The Spa has been opened for 10 years. From there, I created sugaring products. I actually suffered third degree burn in making one of my products, trial and error so many times, but I knew that I was up to something, so it's perfect now. It's been perfect for the past five years that it was launched. We sell to Spas. It comes with other beauty products to use for sugaring. I also train; my sugaring products are found in schools and Spas around America. We also have people that are using my products in UK. The next thing I did was to add skin care products line. We are also opening a Spa in Zimbabwe as a way of giving back to my country. That means, I will be living in both countries when the Spa  in Zimbabwe takes off. I have grown from a girl who just wanted to know how to take care of her skin to where I am now. I can only return the glory to God.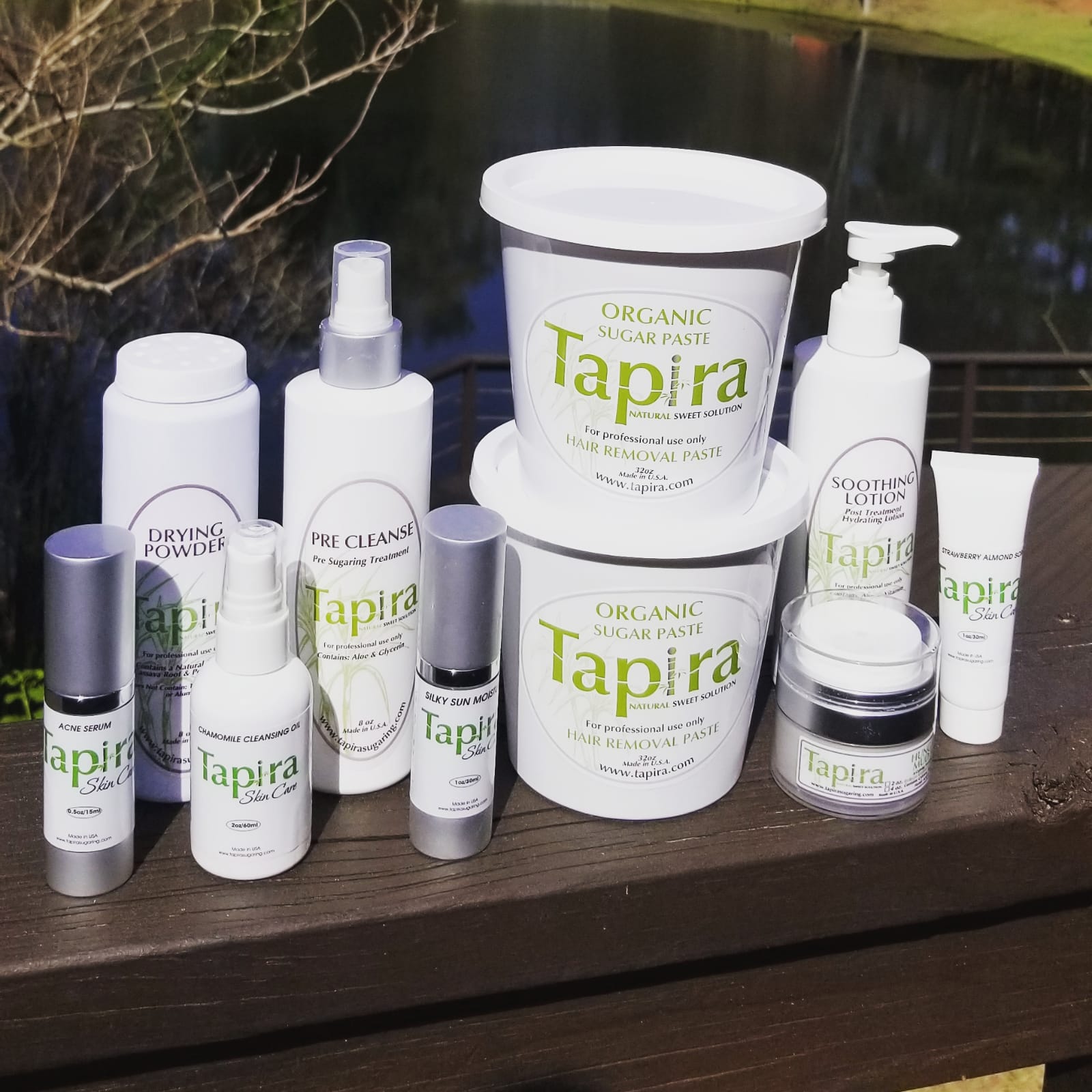 When are you planning to commission the Zimbabwe branch?
I was supposed to go to Zimbabwe in March, but I had to change my ticket because of COVID-19 pandemic. For now, my ticket is for December. We are all praying for the pandemic to end so that people will be free to travel.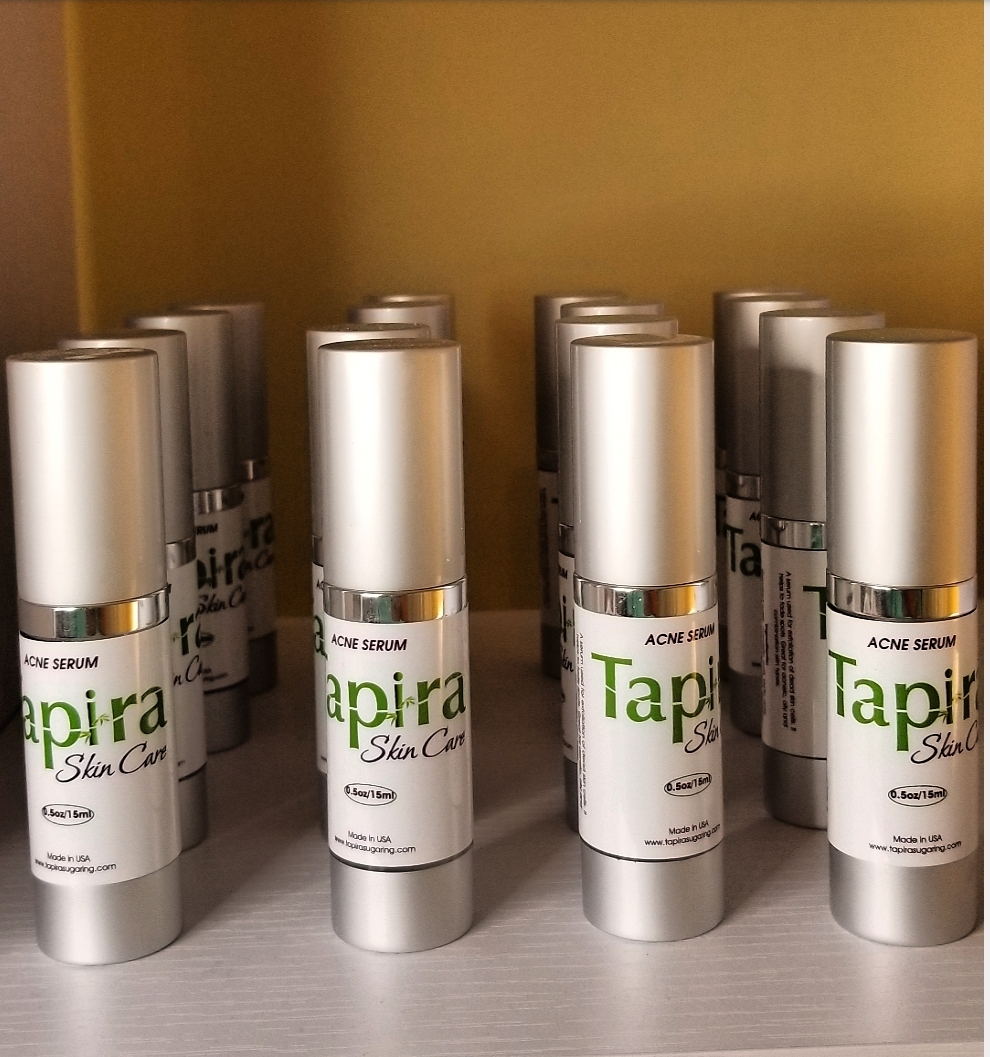 Let's go back to your experience on cruise ship, were you not exposed to temptations at that young age and were you at any point sexually harassed?
No not at all. There is something about me, everything I do, I always put God first. I actually got closer to God when I was at the cruise ship. When other girls would be partying, I would be in the Spa just amazed at my journey. I would put on my little CD player and listen to African gospel music and be looking at the ocean, praising God. I always think round it, even up till now, when a major thing happens in my business or in my life, it takes me back to my upbringing. I always go back to say, I did not deserve this. I am here because of the grace of God, No matter what it is, I put God first. It has been a rough, tough journey because being an entrepreneur is not easy especially in a foreign land. That I have been able to build my business to this level, it is only God's grace.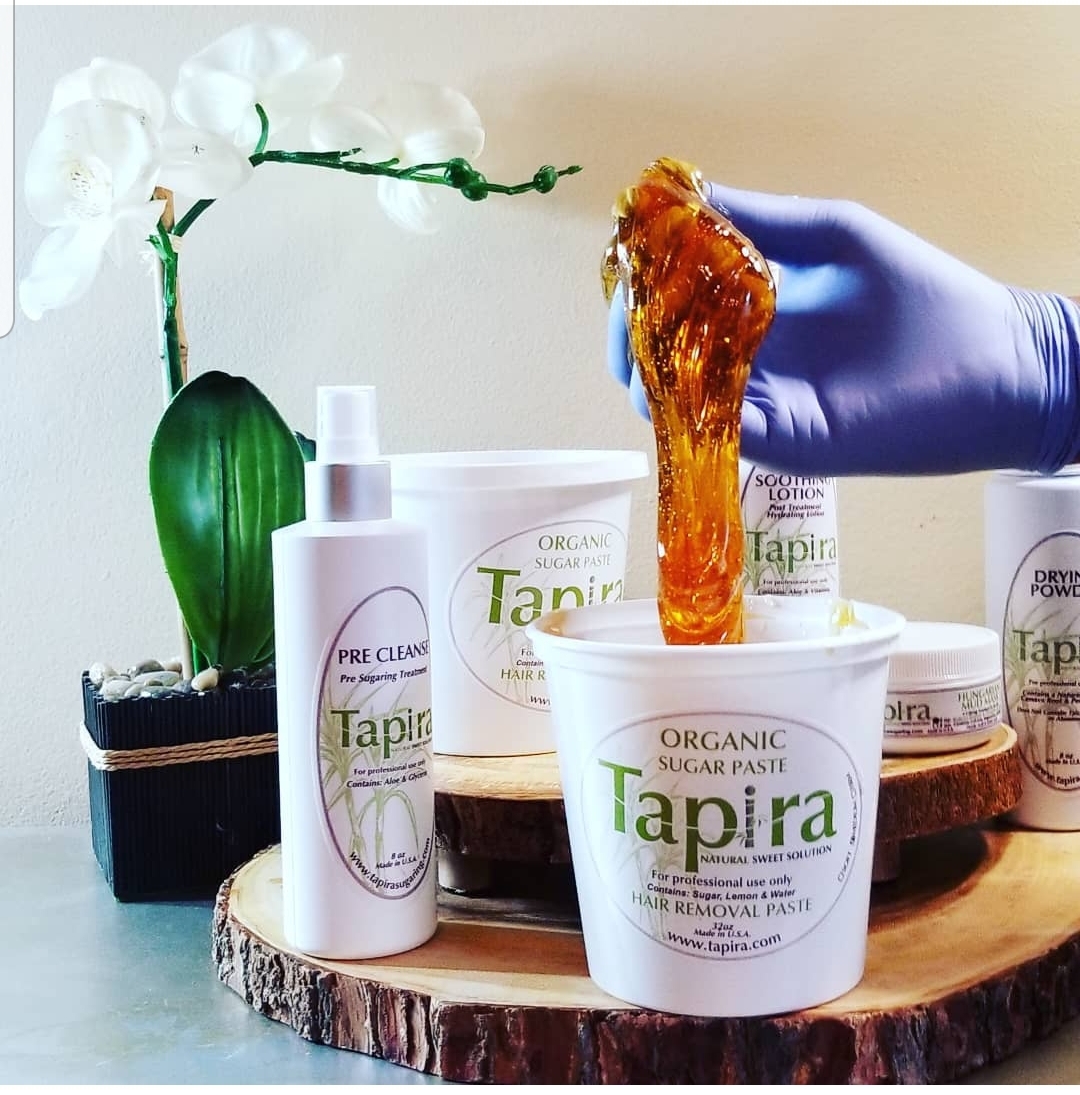 Are you looking at making your brand more popular in Africa?
Yes, Tapira is known in some African countries .Even some Spas are following me in your country (Nigeria). Tapira is going across the world. I am just amazed at how much growth we have seen. I return the glory to God.
Your story is like grass to grace, what is your advice to African youth, especially girls?
Your description of my story as grass to grace is absolutely correct. My message to that young girl out there is, find yourself first, who are you, and what do you want to contribute to this world? We all have something that we can give to the world, so to that young girl, you need to find yourself and what you love to do, follow your passion and grow it. When you start growing it, you will see yourself being a success.  The sky is the limit and the world is waiting for you.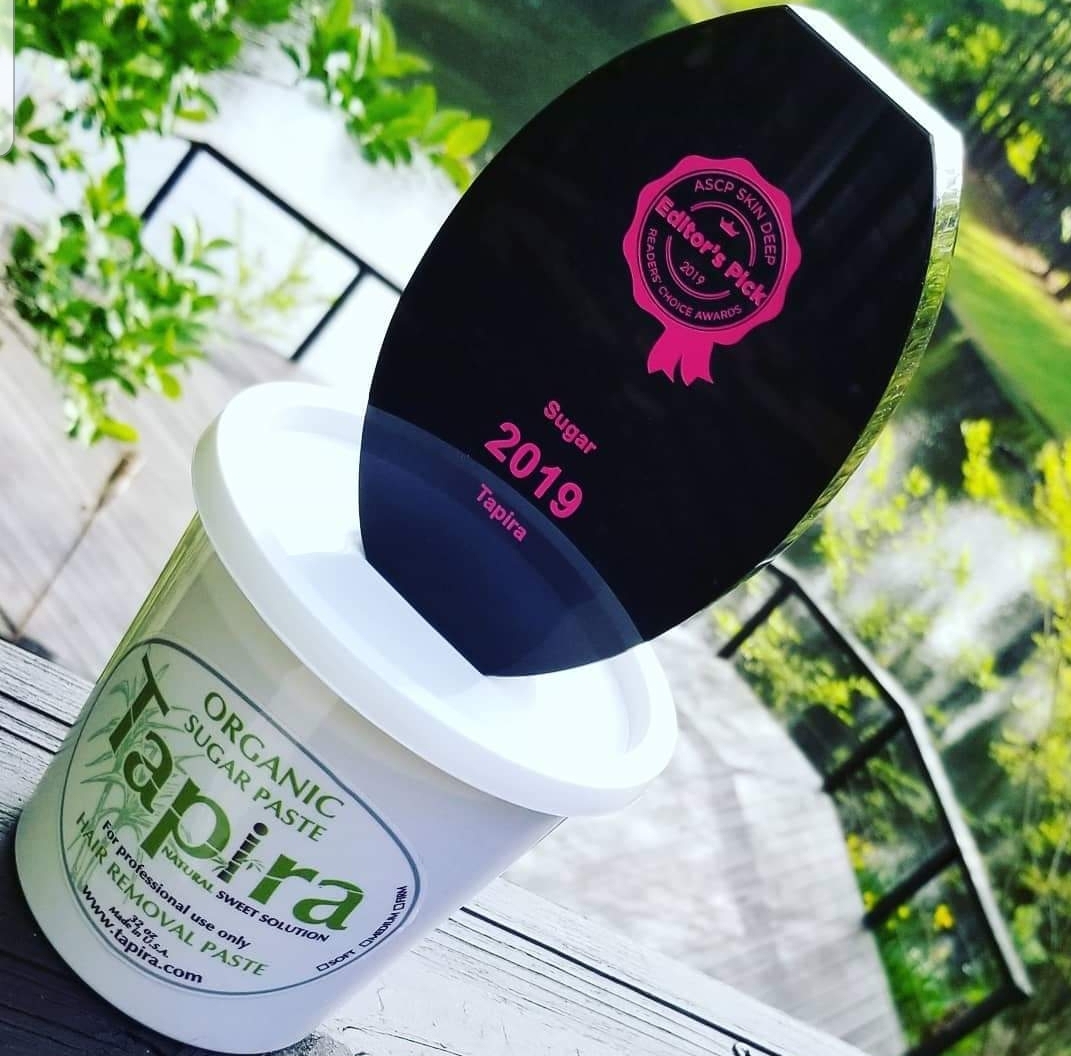 What makes your products unique?
Our skincare products line is backed by professionals. When I was creating my products, I saw a lot of women with one skin problem or the other, just covering with makeup, they cannot go anywhere without makeup. My idea is to make people fall in love with their natural skin; you can be beautiful with makeup and you can also be beautiful without makeup.  That was my message when we were launching our products. So, the difference is that our products are professional products made with ingredients that actually work for African skin to clear scares and help with aging. They bring out that beauty in you. We also do consultation to find out how your skin is and what the issues are, then we will tell you the product that is suitable for your skin. By doing so, you are not just going to be wasting money trying different products. With us, you are going to get what is perfect for your skin and you will get the desired results.
Do your products have any side effects?
No side effects, you are not going to get lighter, you are just going to get clear. We also advise you on the type of food you eat because diet is very important. It equally tells how your skin will look like, so we guide you to make the right choice of food because you are what you eat.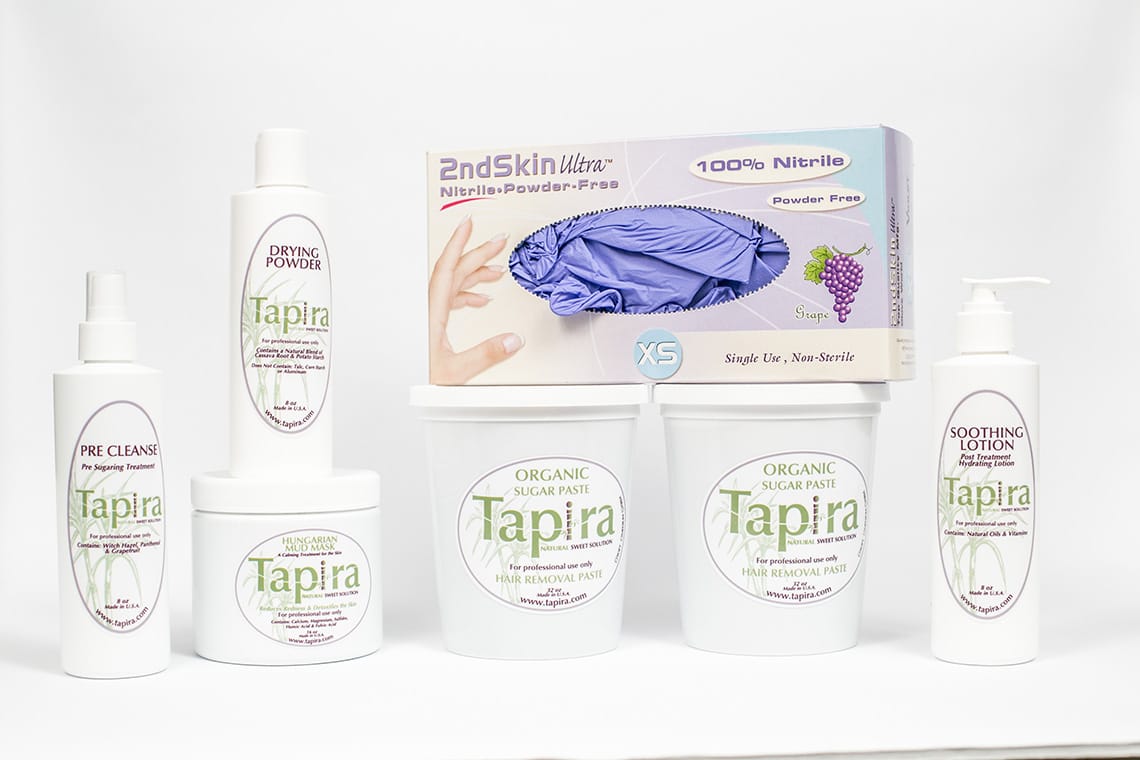 How supportive is your husband?
I am very lucky to have a husband that is really my biggest fan. He's always believed in me. When I moved here, I had to learn the culture. When I didn't know what American culture was, he was ready to support me, to encourage me that I was good enough , that I could get anything  I wanted if I  work hard. Again, Part of the reasons for my success is that I have a wonderful family. Unfortunately my mom is deceased, but I am very sure she's watching me.
 Are you still in touch with some of the girls you grew up with in Zimbabwe?
I still talk to some of them. Most times, I tell them any time I was traveling home. I have a few friends that are still very loyal. It's a wonderful thing to see my humble background and where I am today. It just reminds me of who I am and where everything started
Is there any particular positive experience that you will never forget in life?
There are so many experiences that will remain evergreen to me but, the one I will never forget was the day I left Zimbabwe. Before then, I had always been a dreamer, though up till now the things that I dream about are ways ahead. However, when I left Zimbabwe was a great moment for me. I was actually denied US visa initially, so when I got the visa to leave Zimbabwe, I knew my life would never be the same gain. That was the day my life began and I will never forget that.
You are from Zimbabwe and you grew up in that country, let me ask you,  what type of thoughts do you normally have when you see what is happening there today?
I am a very positive person and I know there is a lot that can come out of Zimbabwe which is the reason why I decided to open a SPA there at this time .All of us as Zimbabweans have to put the knowledge and education we have to make our country greater .This we can do by taking our expertise back home to develop our country. If every Zimbabwean thinks this way, we will rebuild the country .So it's not just about me, the task is for all of us particularly those of us in diaspora. If we all cooperate, Zimbabwe will be great again because it is the most beautiful country I have ever seen.  I have traveled to many countries and islands in the world, Zimbabwe is the best.
Give me a picture of Zimbabwe of your dream?
The picture of Zimbabwe of my dream is to see all Zimbabweans living outside the country to be able to go back home and build our economy, to return to a producing nation of as we used to be. When I was growing up, I remember milk being put at the front door, I remember Zimbabwe was sending flowers to UK, there was a flight from Zimbabwe that leaves every morning with produce, I want to see that back in my country. I want to see our women who are very hard working being able to go out and fend for their families without the husbands stopping them from working.
And your big dream for Africa?
My big dream for Africa is not actually a dream because it is already coming to pass. Africans are much smarter than any people I have seen in the whole world. Africans are hard-working more than anybody else in the entire world. So, I am hoping that the continent of Africa will be able to trade among themselves without high tariffs.  From the North, to the East, West and South, I want Africans to trade within and keep our money within the continent.  That is how we can grow.