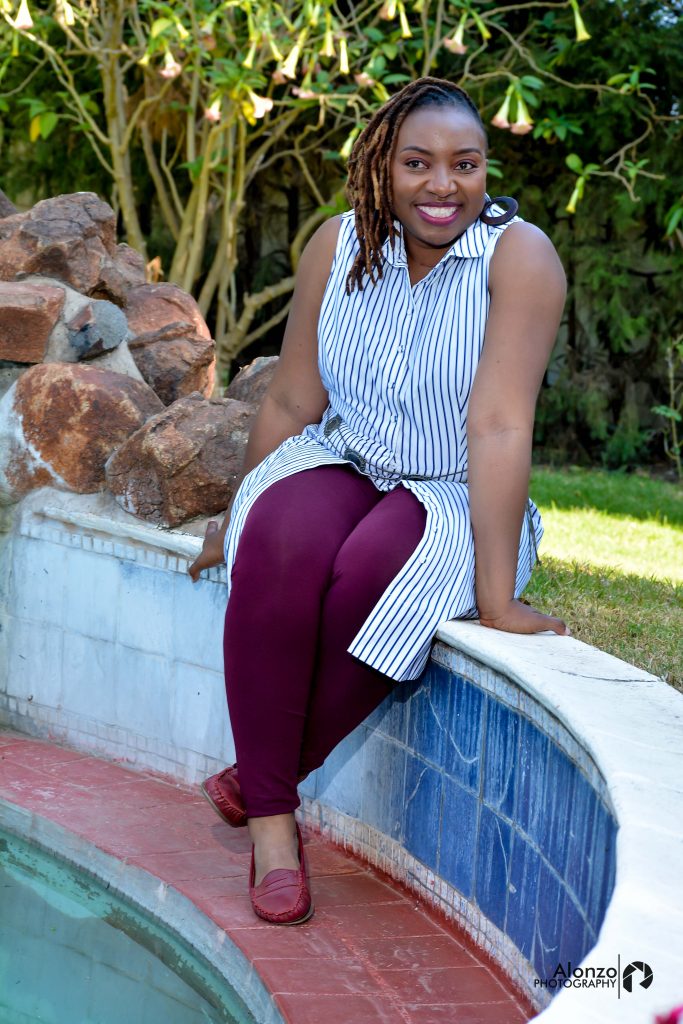 Loveness Nleya is a typical creative naturally. Her main business is Technopreneurship, Digital Marketing Consultancy and Coaching. The Zimbabwean was an Accountant with an NGO for 12years and has successfully transitioned from accounting profession after teaching herself Digital Marketing. Her passion to empower people, brands and businesses to maximise technology and the internet has catapulted her to stages she never imagined .The ICT consultant values family life. According to Loveness, her children are major motivation. Her dream is to build a legacy business and name they can be proud of. She is tenacious about fighting for dreams and investing in oneself through personal development.
She speaks to Sunday Oyinloye, Publisher, Green Savannah Diplomatic Cable about what made her to transit from an Accountant to a Digital Marketer and how she has been able to turn her life around in the digital world
Excerpts: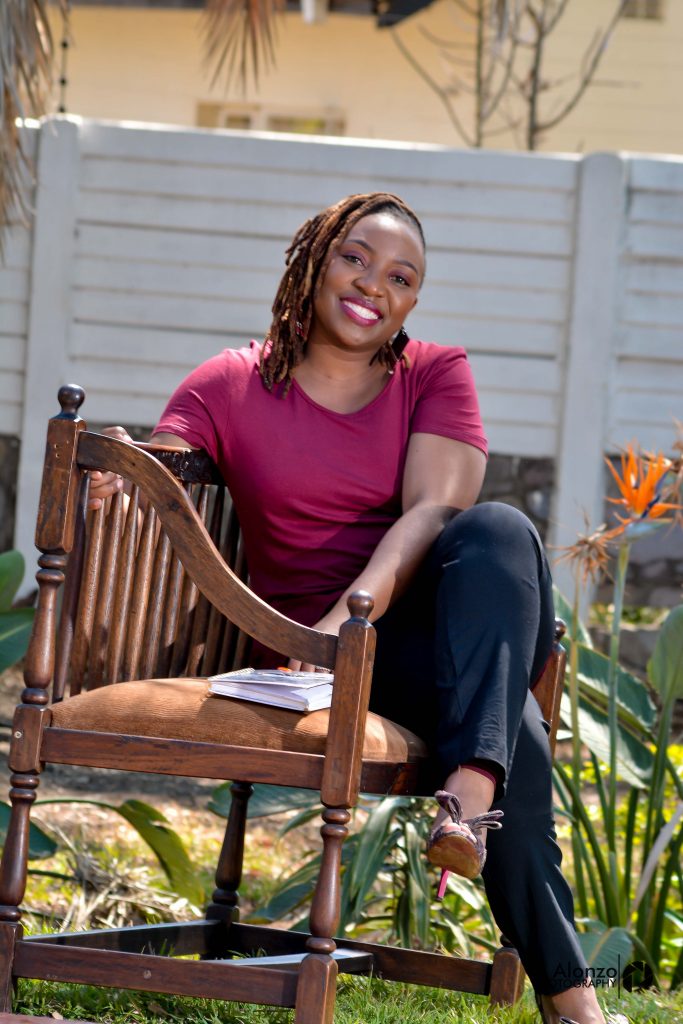 Your background is Accounting, how did you become a social media manager?
I entered the Digital profession from a place of frustration at first but it evolved to being about purpose. I was in the NGO field as an Accountant for about 12years. It was hard work for me and I put in long hours, sacrificed friendships and social life because I believed in the cause and I loved being part of something that is great.
You mean Accounting could be frustrating?
Don't get me wrong, I still love the Accounting field and profession but being diagnosed with an auto immune disease from the kind of lifestyle I was living, I started to re-think my future in the career that was threating my health. I would be at work by 8am and would leave late consistently. It was rare to get home whilst the sun was still shining. I remember on one incident getting home at 5am, only to start work again by 8am on the same day. The doctor concluded that my body had been taking it all in and finally it just refused to continue. I was diagnosed with Hypothyroidism and hence my fight with chronic fatigue began. His recommendation was for me to change my lifestyle or get another job. When I tried to negotiate for lighter duties, and my request rejected, I realised I was no longer willing to pay the price of continuing with the career. I was retrenched shortly after being put on 3months sick leave. I welcomed the move and took a break. Then during the break, I thought I could try again and get another job at another NGO in the Accounting field – again the late nights and so after being retrenched the second time, I committed career suicide. My heart wasn't in accounting anymore, so I searched within for what fulfilling career would look like success to me, and as a creative naturally I chose Digital Marketing. I fell in love with it and the possibilities for livelihood it could give a person especially in a country like Zimbabwe, not just for me but for other citizens as well. I started teaching myself Digital Marketing and after about 3years of sacrifice I am a technoprenuer, digital marketing consultant and coach.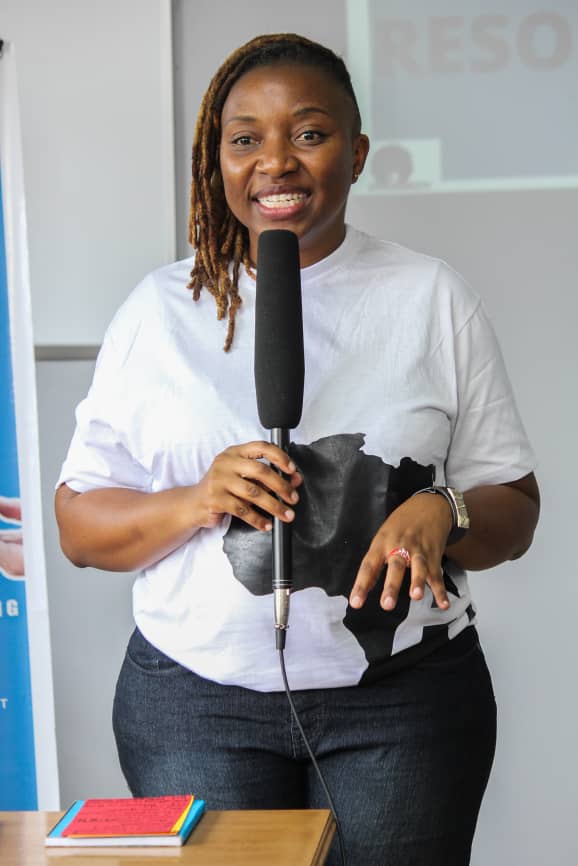 Why the need for social media monitoring?
The internet has evolved from the days when it was enough to get a like on Facebook. The consumer used to be in a position where the businesses would have more power in terms of controlling the transaction process from advertising to the purchasing stage. Now it's different. Customers are more empowered and social media has become very interactive and engagement based. Social monitoring is about identifying and determining what is being said about a brand, individual or product through different social media channels. To remain relevant and manage your reputation it is important to be constantly aware what people are saying about you, your business or brand. Consumers, prospective partners or employers can now make informed decisions about whether to work with you or not based on what is said about you and what you say about yourself.
Social monitoring will help you be part of conversations where you are mentioned (good or bad), helps you to contain a potential negative review which has more impact than a positive one and gives you control of building a credible brand in a nutshell. We need to know that people are watching our brand, so should we.
How can a young entrepreneur deploy social media to make his brand a global one?
Good question! The general answer would be by building an authentic brand for the right audience.
A young entrepreneur can now easily make a global brand by answering some questions honestly first.  One, what do I want to be known for? Secondly, who do I want to be known by and lastly, where do the people hang out online? Answering these questions is not an overnight thing. It can take days or weeks. It can be a seemingly tedious process but very necessary because from there will come out values, vision and brand positioning.
You are passionate about the use of technology to drive business; some will also argue that excessive use of technology leads to job cuts, how would you react to this?
Technology is not going away; all indications show that it's actually becoming more intrusive. Technology is an enabler is its truest form and how we interact with it can sadly make it disruptive. If a business can stay in business by using tech then by all means I would advocate for it.
The response to this technology era as humans for us to continue earning would be to evolve. Technology will need operators and then human element is always necessary. Let's be innovative about creating jobs that are in line with the "4th Industrial Revolution" a.k.a The Technology Revolution. Let us adapt our education system, our policies and laws to strike the right balance between technology and human contribution to the economy. If an economy can benefit from robots taking over the work and the government develops a livelihood benefit so people can be subsidised and do other things robots can't then so be it. The challenge is that we are not responding fast enough to the dynamic nature of technology. The answer then lies in us as individuals to be open minded and be alert on to the emerging problems that we can solve so we get paid for them. This means that people like us in the digital professions industry need to start empowering people to embrace the new normal and prepare for jobs that might not exist yet. Think of career guidance and parenting seminars about raising child for a tech-based world.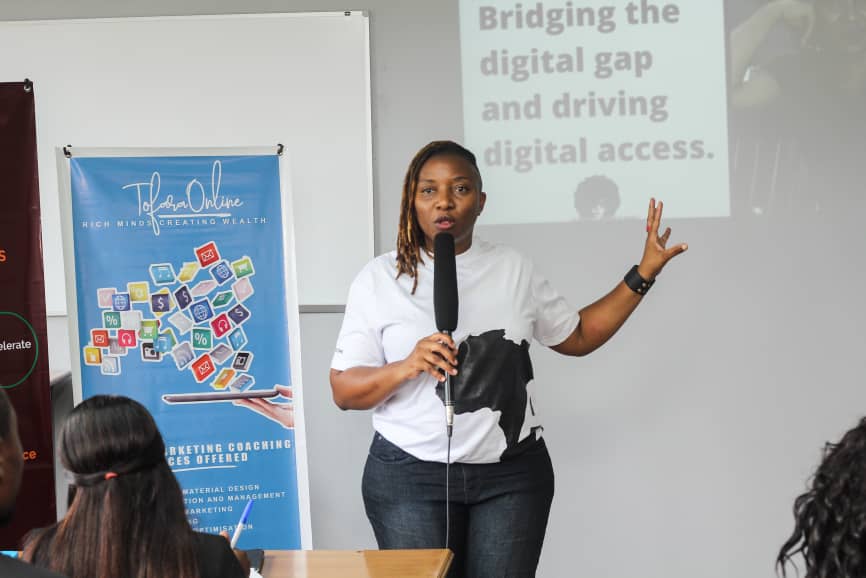 As a Business and Life coach, what in your opinion is wrong with the mind-set of the youth?
I am such an optimist and a believer in everything raising and falling on leadership. Our youth reflect our efforts or no effort to develop responsible and balanced adults that make positive contributions to society. Our education system and lifestyle has been outrun by technology and instant gratification. Principles like hard work, life skills, delayed gratification and self-reliance are no longer ingrained in how young people are brought up. The result has been a generation of youth that are not taking responsibility early for their future. We need to even look at our own mind-sets that have stunted the mental development of youth for the world they live in. Example: when can a child start taking responsibility for their own welfare? Some parents will take care of their kids until their twenties with the child never having lifted a finger in their upkeep – bingeing on technology and the next trend. I think it becomes a high expectation to see mature, well balanced youth come out of that, to face the reality of life. My recommendation is personal development, re-programing our youth to take ownership and responsibility over their dreams and purpose, and building mental strength in them to become better versions of themselves and overcome challenges to achieve success.
What are the dangers inherent in addiction to the social media, can this be checked?

Some people are more vulnerable to addiction because of psychological background. Psychologists have also stated that research shows that addiction is correlational in the sense that a person will already have a pre-existing indisposition e.g. depression, anxiety, low self-esteem, envy and poor mental health will most likely use social media more. This then further increases the severity of the condition for example; mental health gets worse becomes the causal element of social media addiction. Social media addiction is a behavioural addiction and that means there is no substance involved like alcohol or drugs. People who are emotionally invested in social media can easily develop a craving for social media. Being too concerned about social media, having an uncontrollable urge to log on to or use social media, and devoting a lot of time and effort to social media will negatively affect other areas of life. A brain chemical called Dopamine discovered in 1957 is released when an action is rewarded. It inspires us to take actions to meet our need and desires. A study done showed that dopamine was released in the orbital frontal cortex – "the same section activated when cocaine addicts are shown a bag of the class A drug" Developers have developed habit forming apps and in recognition of that big companies like Google and IBM are advocating and encouraging developers to make apps that are healthy – i.e. not habit forming. We need to be aware of this as I speak of how this can be checked. Keep in mind the access to tech has also aided in the perpetuating this – think of how someone feels when they don't have their phone or thinking you heard a message come in or your phone vibrate when nothing happened. The swiping, tapping, typing and FOMO (Fear OF Missing Out) all those activities have some addicted. We check by asking some questions: Are you preoccupied with going on social media? Do you feel you don't spend enough time of social media and want to spend more time? Do you feel bad when you cannot use social media? Have you tried to reduce your time on social media and failed? Have neglected your responsibilities and other non-digital activities preferring to be on social media? Has your usage of social media become a source of arguments with others? Have you regularly lied to your family, friends, or partner about the amount of time you spend on social media? Are you often on social media to escape from negative feelings? If you answered "yes" to a more than three of these questions or know someone who has those results, then you or they may have or be developing a social media addiction. The solution is going on a digital detox or having moments when you unplug from your devices for a period of time. Some people stop on their own because of social media fatigue then connect later.
Would you say you have done much to shape the lives of Zimbabwean youth particularly in the area of job creation bearing in mind the state of economy of your country?
As a country facing high unemployment rate with mass graduations from tertiary institutions, we need to come together as different stakeholders in the economy to change the mind of seeking employment after school to creating employment. It is important to have conversations around the emerging opportunities in our economy, empowering youth to start with what they have and not wait for help because we now know that there are more youth than jobs. I think it's time for entrepreneurs and business people from different industries to also look at enterprises that have less barriers of entry, digital and technology opportunities and strong social enterprise to include youth. It can't be just about making money anymore. The more our youth are empowered the more our market grows to sustain business. We cannot afford to be hands-off about the Zimbabwe economy. In my personal capacity, every business idea I have ventured into and have planned to is much bigger than me. There is room to be inclusive for youth because that is where my heart is. It does come with a price because it's not easy pushing an agenda in an unfamiliar way. I use tech and the internet to empower people, businesses and brands to improve their livelihood. As I learnt digital marketing I did it with the mind to teach, coach and mentor on one side and then also create the vehicle for those I have taught to apply what they have learnt so they generate income. I saw that Zimbabwe does not have many options in bridging any income gap. We have graduates doing menial jobs just so survive, therefore, a lot of what I do is driven by creating options. I had struggled when I was looking for a way so that changed how I approach business.
You have your hands in many things, what keeps you going?
My dream and purpose to have better livelihood for Zimbabweans first then the rest of Africa is what keeps me going. The reality of the impact of a large number of Zimbabweans not being able to provide the basics and being put in unimaginable circumstances is what keeps me at it. To me, they are not many things but necessary to make the difference so we have more financially independent people. It's not enough for me to only coach, train or consult and to contribute financially to the upkeep of my family. What about those who do not have? What about the people who after being trained or coached have to then again face the harsh economy that cannot take them in? That is what may have landed us in this situation where we have many knowledgeable people who cannot make a living from what they know. Zimbabwe has a very learned population. The provision of holistic solutions to make a tangible difference in people's lives is what makes me keep at it. I am passionate about being a business to provide social solutions; social entrepreneurship.
What changes would you like to see in the digital world as it relates to Africa?
The question you just asked needs me to write a book. Africa is rich not only in mineral resources; 30% of the earth's minerals, and natural resources, but in culture, creativity, content, innovation and inspiring stories of rising above the odds. We need more Africans telling the African story. Yes, we are the least developed continent but, we have made huge strides and I believe we need more Africans making good digital footprints. We need a different narrative to reflect our resilience and not always disadvantaged communities. I would love to see more digital access in Africa. Digital Access is the ability to fully participate in digital society. This includes access to tools and technologies, such as the Internet and digital devices that allow for full participation.  This will mean us empowering people to use technology responsibility, addressing affordability, access to the internet, developing tech based infrastructure, incorporating tech into our education system and life skills, having protective policies and laws to keep people safe and uphold human rights. I will love to see a more connected Africa that stands together using the digital world, creating strategic partnerships, exchanging knowledge and ideas, networking, culture exchanges and having digital platforms that are contextualised to meet our needs. It would be great to have more Africans coming back home to develop their countries instead of doing it out there for other countries.