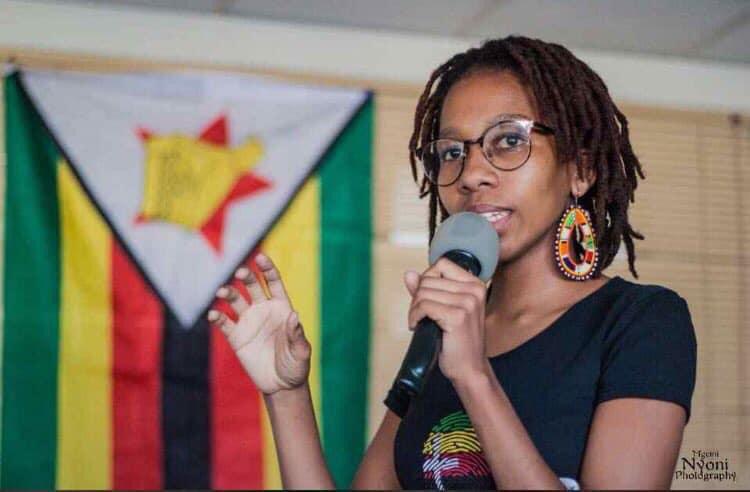 Mantate Mlotshwa is passionate about the role of women and youth in democracy and governance processes. She works as a Senior Program Associate at the International Republican Institute (IRI), Zimbabwe office and previously worked as a Programs Associate at the Women's Institute for Leadership Development (WILD). The human rights advocate sits in the African Women Leaders Network Youth Caucus for Zimbabwe, a program under UN Women. She has spearheaded youth campaigns and workshops, two of which were a voter education and mobilization initiative she dubbed 5x5Zim and a Youth Engage: A female voice in governance training for girls in 2017. Mantate ran a daily video series called The Good News Is which sought to provide a positive narrative of Covid19 initiatives that were addressing the socioeconomic challenges of the pandemic. The Zimbabwean is a graduate of The Campaign School at Yale and Women in Leadership Summer School as well as alumni of the YALI RLC SA cohort 13; the Generation Democracy South Africa and Austria summits; the Young African Thinkers Convention Ethiopia. The young lady also represented Zimbabwe at the Biennale of Luanda, a pan African forum for the culture of Peace, a UNESCO/AU/ Angolan government supported platform. She is currently coordinating LeadGirls2School, campaign that is supporting rural girls from different provinces with school fees and stationery for the year 2020.
The activist who has been advocating for the inclusion of the youths and women in the mainstream politics of Zimbabwe in this interview with Sunday Oyinloye, Publisher, Green Savannah Diplomatic Cable speaks about the youth , women, politics, and what she is doing to make the youth more relevant in the democratic process of her country
Excerpts: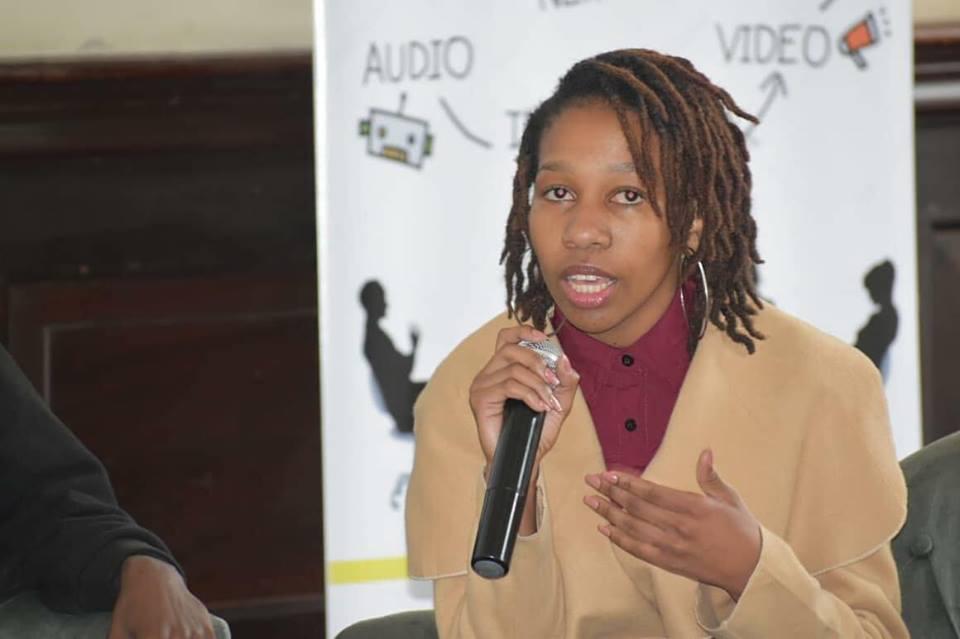 Are the youths in your country really participating in politics?
In previous elections we had low turnout of the young people. Not many of them were in the electoral landscape. I can understand their frustration; they have been disappointed in previous elections. However, the situation improved in the 2018 election because the main opposition part had a younger president, and that stirred up excitement among youths that maybe if they voted, their voices would count. As a result, a lot more of the young people came out to vote than in the previous elections. Between 2018 and now, we could see that a lot of youth have been on social media to discuss politics, governance and accountability. However, politics is beyond the social media, playing politics on social media might not translate to votes, or influence of development processes; therefore, more youth need to physically get involved in politics and democratic process.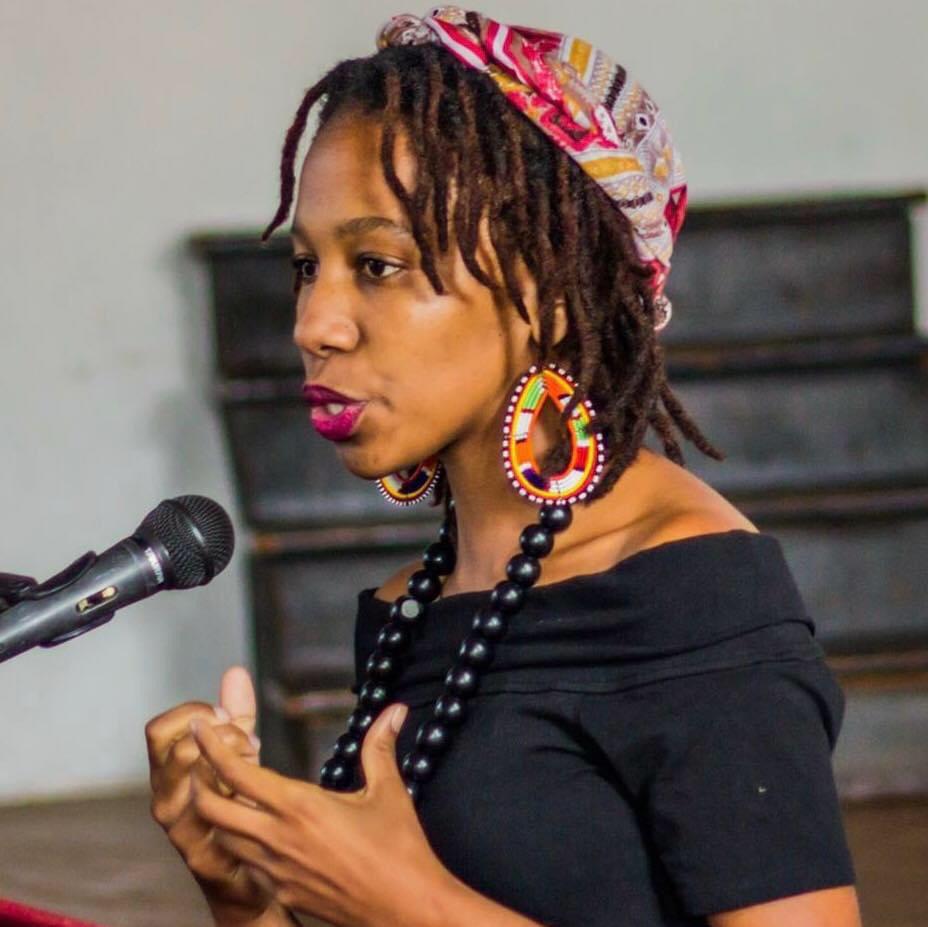 How do you change that narrative?
As, I said earlier, it is not enough for the youth to discuss politics on social media. They need to understand that the number of followers someone has on social media does not translate to real followership on the field of politics, particularly elections. In the last election, many young people on social media signified their intention to contest and to vote for certain people which they did not do eventually because some of them didn't even register as voters. If you look at Zimbabwe, there is an on-going proposed amendment of our constitution. A lot of these changes that are being proposed cannot advance the interest of Zimbabweans particularly the young people. Yes, the youths are criticizing this on social media, but majority didn't participate in public consultations. This is in addition to the fact that the consultations were done in the lockdown where movement is highly regulated. Most young people are not active in local governance processes such as the council budget processes. They need to be physically present in some of the meetings at the local level. When elected officials go and consult citizens and we as youths do not turn up, the consulting process will still proceed without our contribution and it will fall on us. Therefore, I think it's very important that young people attend these meetings. Young people need to find ways to still contribute to the constitutional amendment bill process even through submission of position papers to the clerk of parliament and airing out their reservations. If we base our entire voices on social media, it is easy for those elected to ignore the voices. There is need to participate on some of these democratic processes beyond the social media.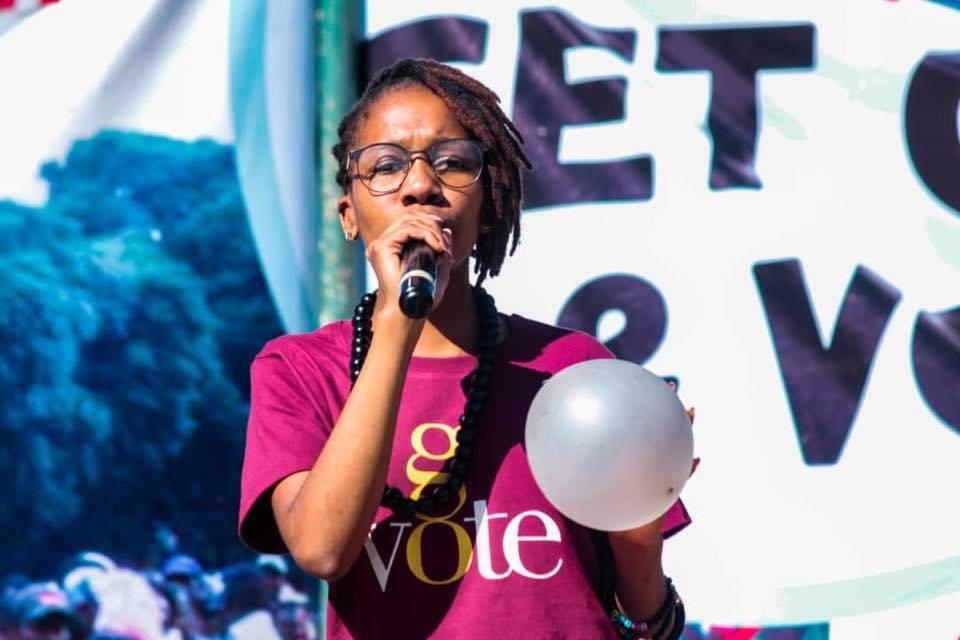 At a point, you worked with the Women's Institute for Leadership Development, what are your thoughts about alleged assaults and torture of women by your government, particularly the three that recently attracted the attention of the media?
First, let me say that we have a big problem when it comes to gender equality in Zimbabwe. Generally speaking, people believe that politics is for men; therefore, a lot of women don't go into politics because they are supposedly not strong enough to handle politics. There is also the issue of ladies who are not married being told they are incapable of effectively executing the role they are running for because of their marital status. The same criticism is not extended to male candidates and that is problematic. We need to correct the notion that women are supposed to be at home cooking and taking care of the family and not participate in politics. We also have a constitutional provision that says 60 seats are set aside for women in every election selected across the ten provinces of Zimbabwe. We do want to see more women in the parliament, and the quota system gives the numbers, but it has not to date set us on track towards gender equality. There are instances when these women speak in the parliament, and some male members will disregard their contribution on the basis that they are not in parliament on merit but through a system of sympathy. That is a big problem because a lot of these women now just sit and don't want to say anything so that they are not embarrassed. We also have the challenge of political parties not fielding competent women, so some of them will sit at the parliament for five years without contributing anything. The quota system has not done much to improve the position of women in politics. Political parties should also invest in building the capacity of these women. With regards to the torture, and assault of women, one of the biggest problems we have is that the constitution makes provision for the security forces to protect women and other Zimbabweans. Unfortunately, they are the same people that are perpetrating violence so you find out that it is very difficult to trust the justice system where police and the military are often perpetrators. It's really difficult for women especially those in the opposition, because of the prejudices that the state has against these political parties. Those women you are talking about have just been released from the prison on bail. The fact that someone can be arrested for supposedly lying about an experience of kidnap, torture and sexual assault, with no evident interest from the state to genuinely ensure justice is a sign that the just system is politicized. The politicization of violence is a threat to security and freedom of citizens. I remember that at one point these ladies walked out of the court and one of them was using crutches to walk. The officials were just looking at her and would not help her to get into the Prison vehicle, and one of the other three had to lift her and help her into the vehicle. It's so sad.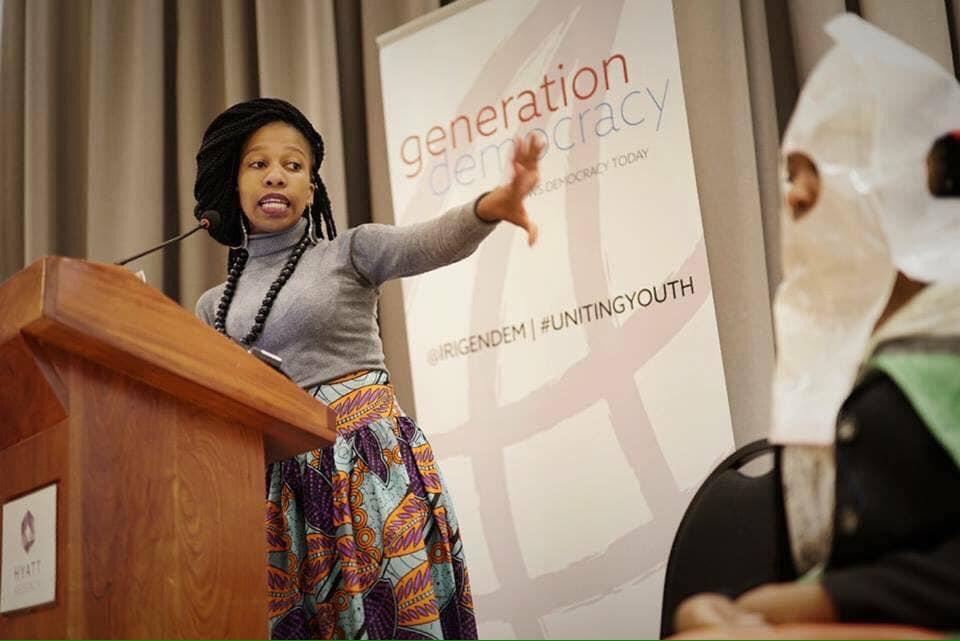 You have been spearheading youth campaigns and workshops, what was the motivation and what impact have these had in your country?
I want to see women and young people participate in politics not just existing as observers. I want to see young people in workshops that build their capacity to meaningfully drive democracy and governance processes, I want to see young people know that when they vote, their votes can mean something. When I was in High school, I was a member of the Junior Parliament. That's where my heart for politics potentially got cemented. As junior parliamentarians we needed to identify issues affecting students in schools and in our constituencies; and to amplify some of these issues. When I finished High school, I worked with a number of Civil Society Organizations. I decided to organize workshops and sensitize the youth because they need to be empowered to be able to face some of the challenges we have as a nation. For instance, they need to know how to record on video, incidents of police harassments and other issues that have to do with violation of human rights. I also launched a 5x5Zim campaign in 2017, when the Zimbabwe Electoral Commission started the biometric voters' registration process. I said to myself that it was an opportunity for the young people to participate. I asked myself, how I would get young people into it because we had been having voter apathy for so long. I built on a concept we had developed in a Generation Democracy Conference in South Africa in which I identified; five young people that I encouraged to register to be able to vote. Then I had to ensure that those five young people encouraged five more young people each to register. Then, each of these five young people was to also bring five people and those five to encourage another five, and it goes on like that. It started as a simple campaign but it really grew as more young people became a part of it. It was notably reported in the online media. We were later incorporated it into a regional consortium of organizations working on increasing voter registration in the Matabeleland provinces. For me that was exciting. We were accredited as voter educators and were part of door to do voters education and mobilization. From there, I have managed to grow and have done other projects that are centered on the youth.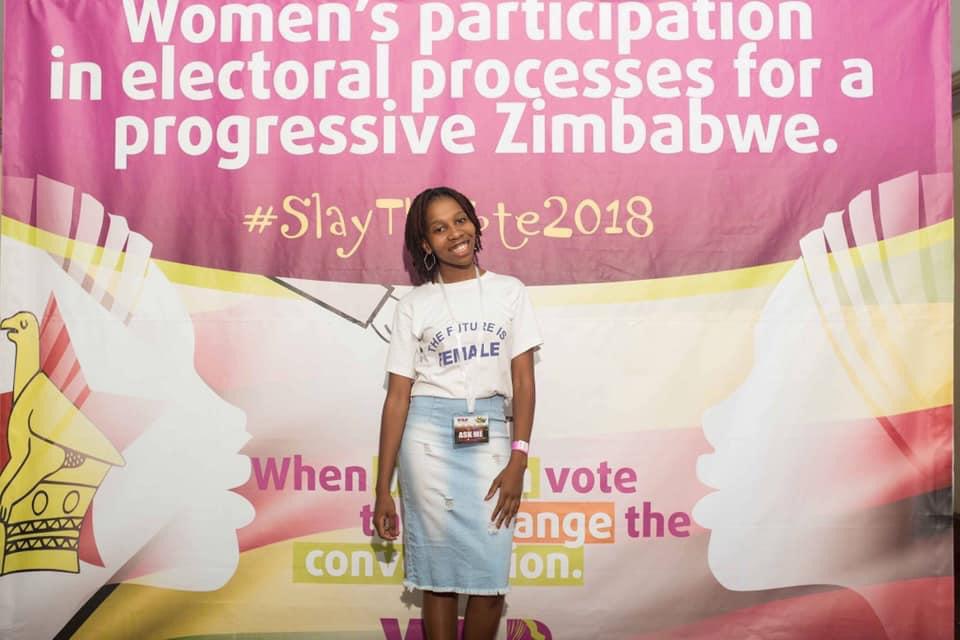 A video series you ran during COVID-19 lockdown made so much impact in your country, what are you trying to achieve?
I started the series because of the lockdown in Zimbabwe. I called it good news because; I felt that all we were hearing about COVID-19 have been negative news. People had always been talking about the rise in the number of cases and deaths and not so much of positive news. I told myself that in the midst of all the negative news, we need to identify positive things that people are doing to help in the fight against COVID-19 in Africa. My show profiles development efforts of individuals and groups who were addressing the socioeconomic impact of the pandemic and the lockdown. I remember some youths in Cameroon producing hand sanitizers and sharing it to people for free. I also profiled a vendor's drive in Botswana and an initiative for housing and feeding people living on the streets in Zimbabwe. For me, it was amazing because it would definitely motivate youths in other countries to do similar things. The aim was to encourage young people in different countries to do positive things in the face of coronavirus pandemic especially at the community levels. I did about 19 episodes.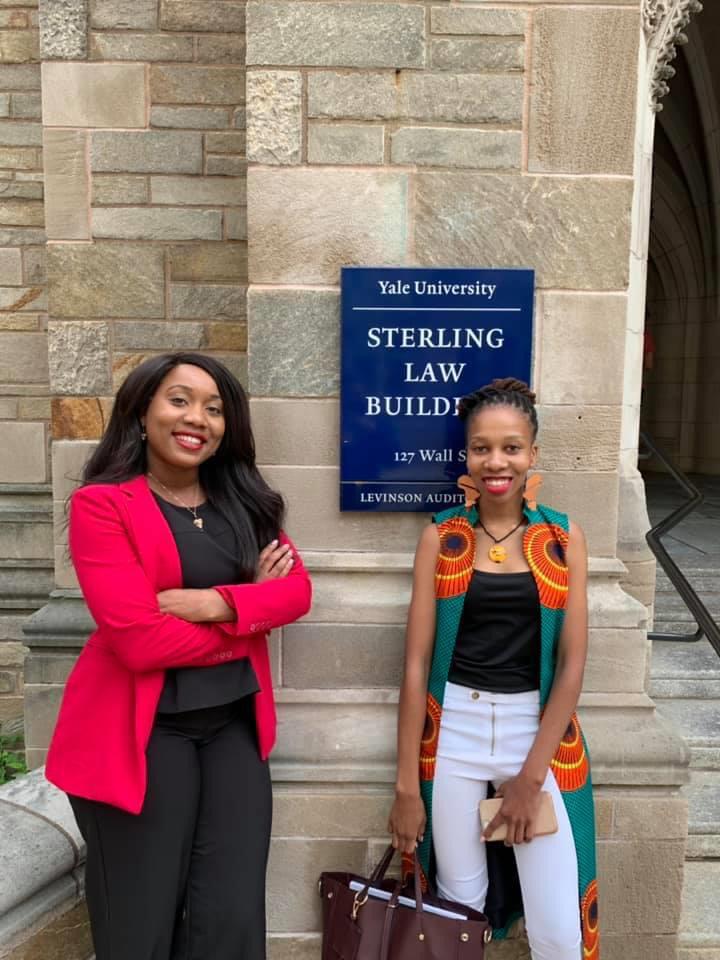 As the Coordinator of LeadGirls2School campaign, how much of impact has that had on girls living in the rural communities?
I started LeadGirls2School in October last year in response to the International Day of the Girl Child theme of empowering girls for a better tomorrow. In my mind, I said we always talk about education as a tool for success, but we don't answer the question of whether these young girls have the money to go to school. Some of them are raised by single parents or grandparents who struggle to push them through school. The fundraiser initially targeted sending 12 rural girls to school but we raised enough resources to send 35 girls in 7 provinces to school. Again, some of the girls don't have uniforms and shoes, so we asked ourselves, how do we raise more money to buy school uniforms and shoes, stationaries and books? That is what we are trying to do now.
Do you see the youth playing any significant role in the political space of your country in the nearest future?
Definitely, I will say yes. You can see a lot of them discussing politics on social media and some making efforts to be heard offline as well. I believe that, if young people are given the opportunity, they will participate in politics and shape the future. The opportunity has to be given to them to contest and not just to vote. But if that is not given, I believe that young people can create the space they need to become elected leaders.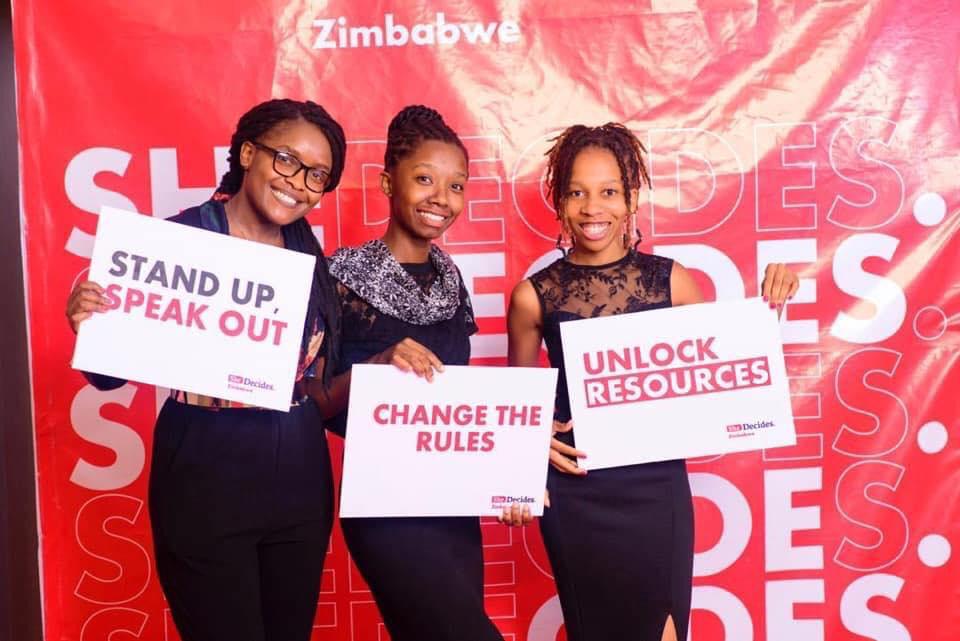 Are you thinking of going into politics any time soon?
I am very passionate about politics but my involvement in mainstream politics still remains a question of what kind of politics I want to associate myself with. The kind of politics I want to subscribe to still needs a more solid definition because I'm not seeing it existing right now. I want to be part of politics that is progressive enough to not just be centered on the idea of displacement. I was born for politics, it's what I am most passion about but today, I'm happy building citizen urgency and helping them hold leaders to account.
What is the best moment of your life?
The day that I stood at the Yale Law School, where I was in The Campaign School at Yale University class of 2019. The very experience of knowing I was there because I deserved to be there made me realize that every one of my dreams is valid. I felt at that moment that it was not just about me, or for me, but for every young girl and young person who like me comes from not so much, but has dreams. That experience remains the best moment of my life.