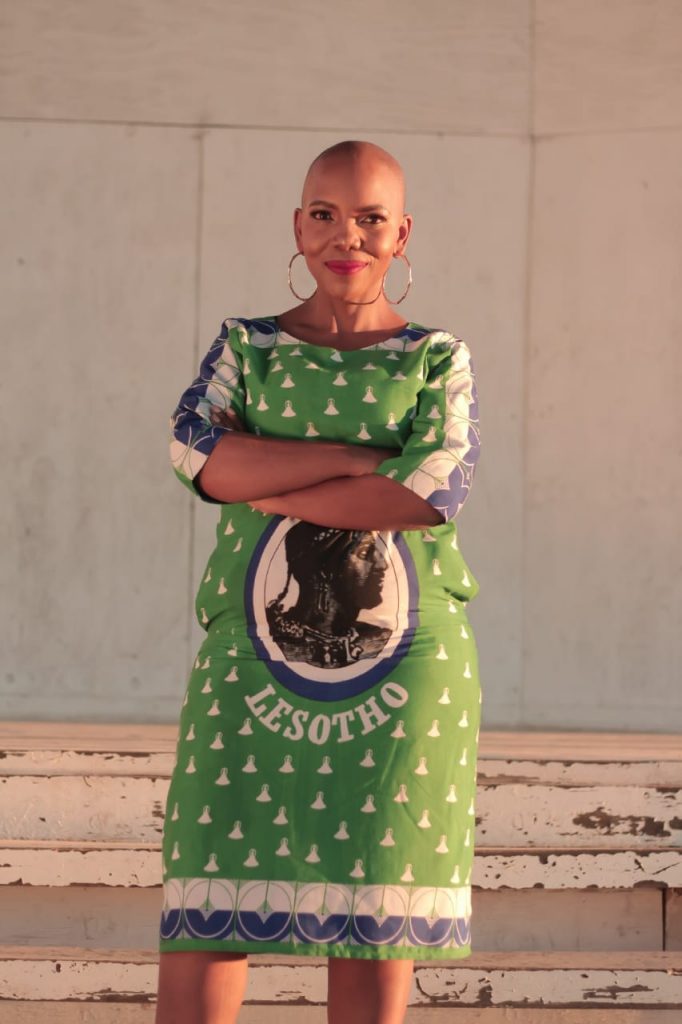 Lipuo Nkholi is the founder and CEO of Limomonane Products Pty Ltd, Lesotho. She is a philanthropist, entrepreneur, and a governance and democracy practitioner. Lipuo left United Nations in 2018 to run her businesses in Agro-production and processing. Her company; Limomonane Products produces and processes fruits to make jam, marmalade, canned and dried fruits. Her award-winning natural jam has been featured in various magazines in Lesotho and South Africa. Lipuo has won several prizes both nationally and in the SADC region for her semi-organic products that are a combination of health and taste. Her other company, Green Ambition grows beans and wheat for food packers and Lesotho Flour Mills respectively.
She founded Limomonane Trust as a USAIDF grantee, and with the support of the Ministry of Forestry is in the process of planting 3000 fruits trees in the Mafeteng district as a pilot project. The aim is to have trees that can curb climate change while at the same time feeding the nation and ensure good health and well-being. The trust is also committed to bringing skills development and peace education in the communities of Ha-Raliemere, Ha-Lebeta and Ha-Isaka.
Lipuo also consults for Democracy Works Foundation on Southern African Political Parties and Dialogue programme that strengthens the ability of political parties in the region to develop and implement participatory policies around access to sustainable water supply and clean energy, using evidence-based knowledge, while at the same time enhancing a democratic political culture that supports the meaningful participation of women, youth and marginalised individuals.
The brilliant and hard working woman also sits on the advisory panel for the Lesotho Millennium Development Account for Compact II. She is the reigning Global Peace Director for Lesotho as well as an Ambassador for Future Females (FF). Lipuo is a Laureate and Ambassador for Women in Africa and a Mandela Washington Fellow.
In this exclusive interview with Sunday Oyinloye, Publisher, Green Savannah Diplomatic Cable she speaks about food production and politics in Africa, and the efforts she is making to ensure food security in her home country ,Lesotho.
Excerpts: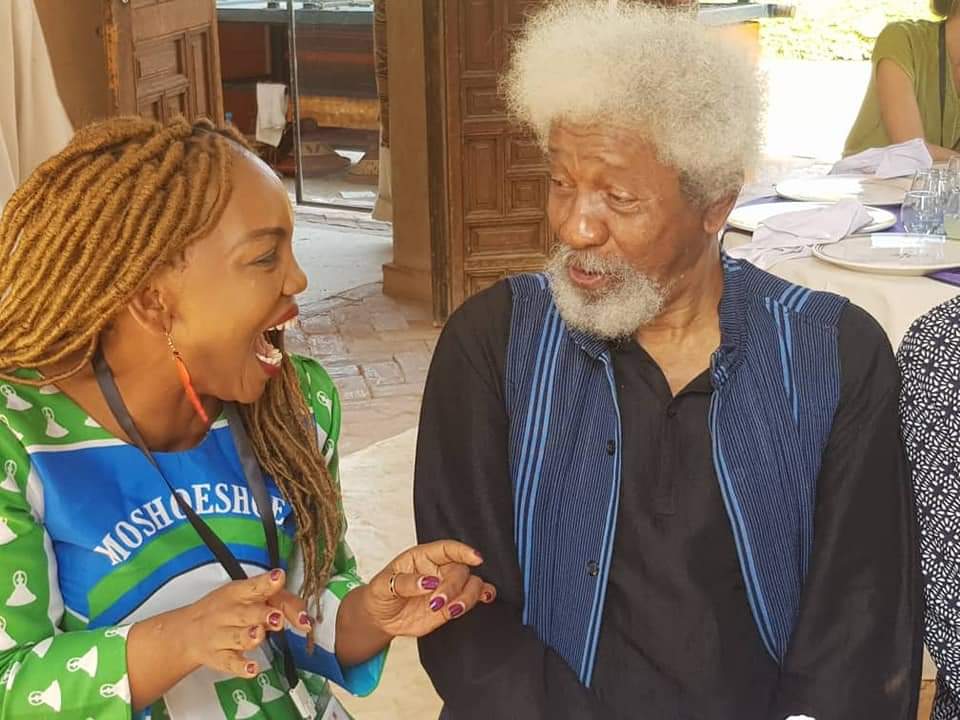 Why did you choose to be a farmer?
Besides the fact that agriculture is the backbone of the economy in many African countries, I also think its high time countries thought about the issue of food sufficiency and sovereignty as a matter of urgency. Looking at the effects of Covid-19 and how most countries closed their borders except for essential services, in the worst case scenario, countries would have had to go for a total shutdown, so living in a country that imports practically everything, it's important to wake up and produce for ourselves.
What impact have you made in ensuring food security in Lesotho?
I have been involved in the value-add of fruits for the past three years now making jams, marmalades, canned and dried fruits for sale nationally. We have recently started teaching these skills to women and youth in three communities in the Mafeteng district in order to make sure families are food secured. The ambition is also to continue mentoring these participants and make them out growers who will supply anchor farmers in order to earn them financial independence to improve their lives. I am also a contract farmer for Lesotho Flour Mills and supply them with wheat. I also produce beans that we supply food packers.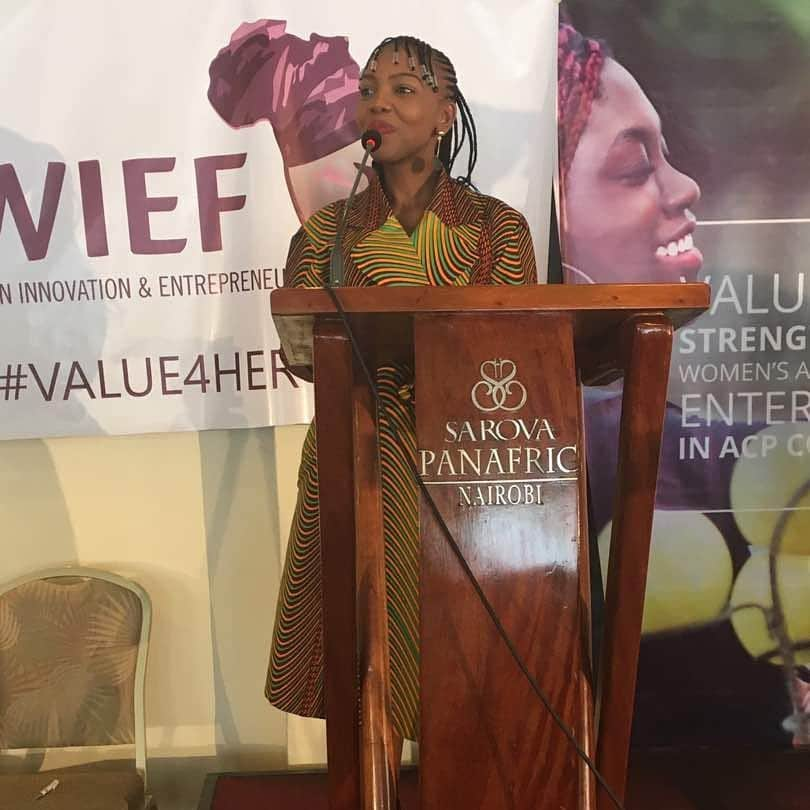 Do you foresee a time when Africa will be self-sufficient in food production?
It is by all means possible. Africa actually has an extremely diversified food production profile. From grains, fruits, vegetables, and livestock. With the fertile soils and diversified medicinal plants like our very own aloe and rosehip in Lesotho, and super foods like Fonio and Quinoa in West Africa, we are in a position to be global leaders of organic and nutritional foods that are sought after by the world so much lately. We can be the ones on the forefront of achieving the global Sustainable Development Goals, specifically SDGS 1, 2 and 3.
There are just a number of hindering factors such as climate change and lack of technological innovation to combat its effects, distribution channels of food to the poorest due to poor to lack of infrastructure just to name a few.  However, with proper management of resources, increased skills of people and revised institutional arrangements, Africa can be more self-sufficient and even export to other continents. Africa's problem is not inability to produce, it's actually inability to distribute food to some of the remote and rural places due to lack of infrastructure, poor leadership and planning and lack of skills to preserve seasonal foods. Studies show that the continent loses hundreds of tons of food from waste because of this. This is food that needs to be distributed to those in needs and even be exported to translate into economic gains.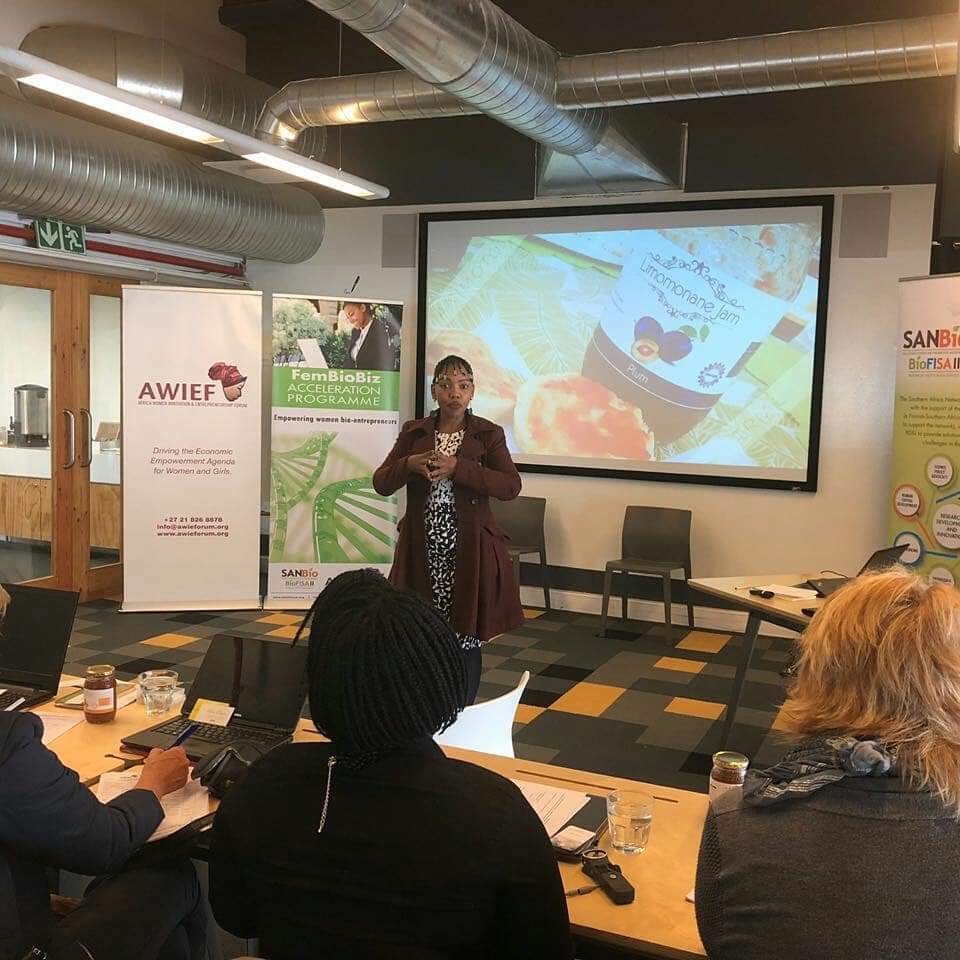 You are involved in food processing, what are the challenges facing that line of business in Lesotho and other African countries?
One of the biggest challenges of the processing industry is that it is a highly regulated industry, understandably so because food safety is of paramount importance, however, it is quite expensive and hard to get. There are food safety, quality and consumer preferences in terms of nutritional content of products made. The requirements need technical support, which is limited and expensive for most small businesses.  As it is, Lesotho does not have certification bodies and food laboratories at all as a country. We test all our products in South Africa with their standards and at increased charges. There is also a serious shortage of food scientists, microbiologists, and research institutions on agro-processing. Political instabilities also affect the success and consistency of the industry. This minute you have a government that understands the importance of investing in enterprise and ecosystem development, just as things are taking off, another party is in power and they decide not to support the work that is already been started just because it was started by their predecessors, meanwhile resources have been wasted and progress halts. There is limited funding of Agro-processing, especially at the start-up level. Setting up factories is expensive as they are supposed to be specific to the kinds of products to be manufactured, safety and hygiene are of paramount importance. This is a similar case with distribution vehicles which require regulated temperatures. Africa is said to lose a lot of food from waste because many people do not know how to value-add and preserve foods such that they can consume them in and out of season. This requires training.  People need to be trained and taught to not only be consumers but producers. However, there is limited social support in training and development. Environmental challenges like drought, floods and soil erosion can affect the production, especially when farmers are not using climate-smart agricultural techniques. All these affect all inputs such as raw materials supply, packaging supply, the processes and ultimately the final product.  If one part of the value chain is not doing well, it will affect productivity, price and ultimately, market accessibility.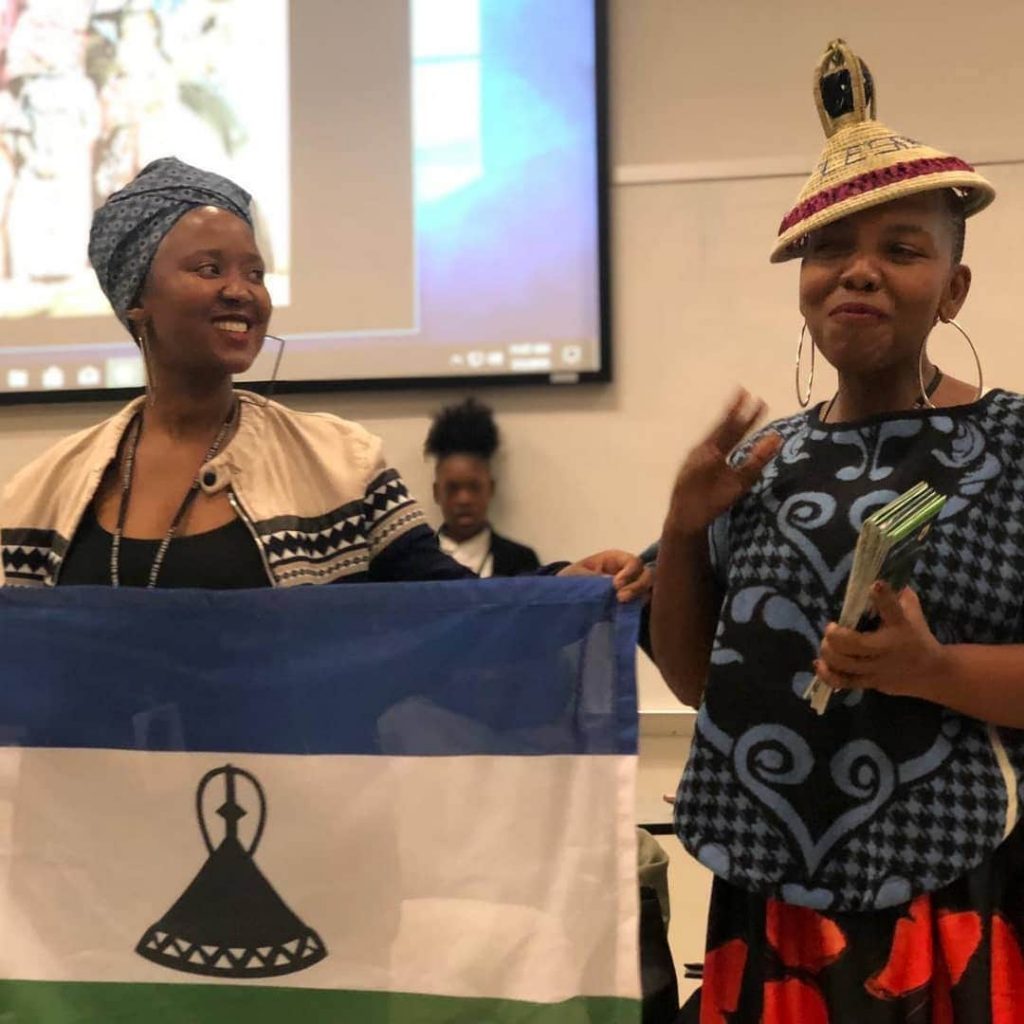 Your natural Jam is popular in Lesotho and South Africa, what next?
The next step is to get shelve spaces in the multi-national stores in both Lesotho, South Africa and Botswana, plans and efforts are in motion already. Ultimately, the plan is to attain FDA and export to United States. We are also working on experimentation to diversify our products and continue to add value to fruits.
You are involved in promoting peace and democracy, are you not concerned about the dictatorial attitudes of some African leaders?
This is indeed an issue of great concern in today's African governance towards shaping sustainable development. I am of the belief that dictators are kept in power by those who benefit from it. It's not one leader dictating on everyone, it's systemic. This is why it's always hard to bring down these dictators as a collective because those who benefit can't turn against them. The leader rewards his cronies for keeping him in power, and the cronies reward him with their loyalty in return, and that system rewards citizens who support it and punishes those who don't. These are some of the divide and rule tactics that make it hard for Africans to work together, collaborate and partner to achieve economic development.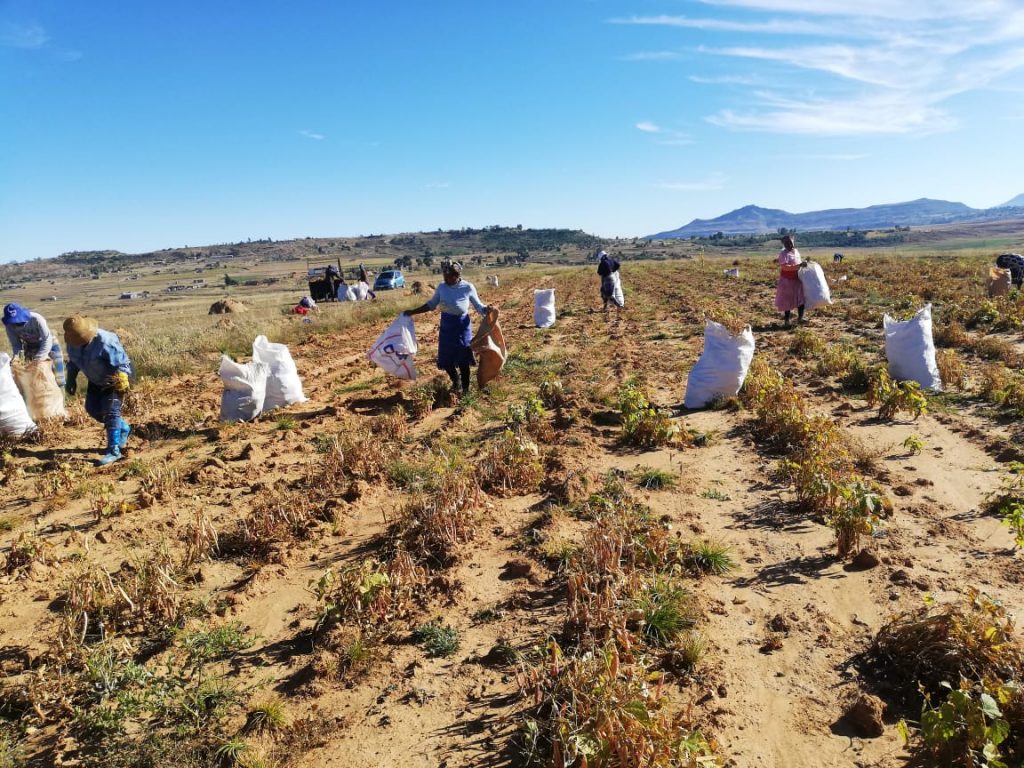 Many patriotic Africans have continued to speak out against excessive loans from China by some African countries as well as the gradual taking over of African businesses and land by Chinese, what are your thoughts on this as an entrepreneur?
In my opinion, Africans need to be careful about excessive loans to some countries by China. They are politically motivated, and unfortunately, most African leaders aid the Chinese to achieve this because they tend to benefit from these deals as individuals. Basically these loans reward those in power by building infrastructure and tying them into loans they can't repay so that they look like they are working hard to the masses, while on the other hand, the Chinese can legally claim significant valuables like African resources and productive land that they further exploit for their benefit. It's a system that feeds itself and it can only be fought from the ground up, through support for local entrepreneurship. In short, we as Africans need to learn to do things for ourselves and not expect free lunches from anyone and consume locally produced goods. This also calls for African Governments to enter into mutually beneficial relationships with other continents and exchange value because indeed there is so much Africa can offer to the world.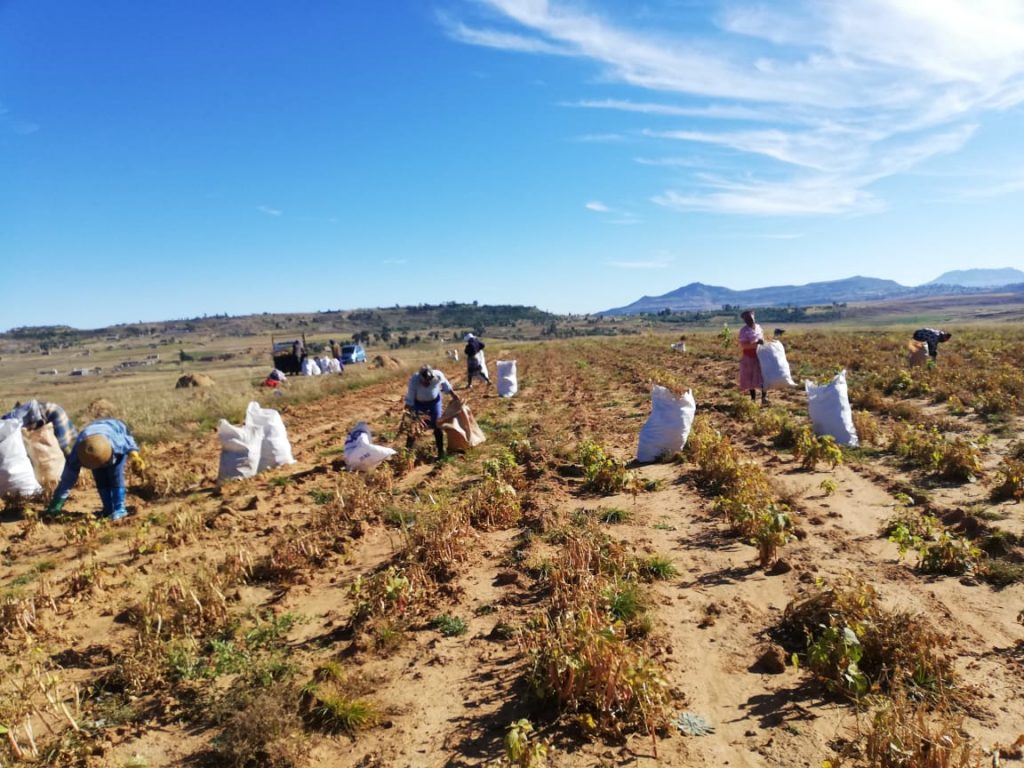 What are you doing to help women in your country?
Ninety percent of my organization is made up of women. Most of our suppliers are disenfranchised women who just happened to have fruits trees, Limomonane products organised them and trained them to commercialise their products and signed them up as suppliers. We continue to design programmes to support rural women in a sustainable manner. I also believe there is immeasurable change happening in the lives of many Basotho women and youth who are following my journey. I want to believe they see me, an ordinary Mosotho, one of their own breaking new grounds and I hope it makes them believe that they can perform the same feat
What should Africans expect from Lipuo in the coming months or years?
In the next coming months, we will be launching an agricultural incubation programme that is meant to disrupt economic activities in the rural areas of Mafeteng, for now and build meaningful, functional and impactful ecosystems using climate-smart agriculture and technological innovation. I also hope to train enough fruits producers in Lesotho to produce fruits for both local and international market to stop the import of fruits and export high quality fruits from this great kingdom to the world.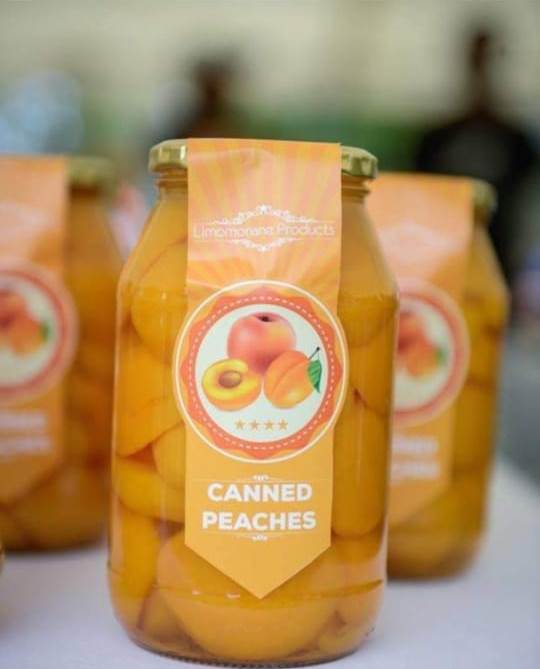 Considering the fact that you are involved in many activities, how do you relax?
I am beginning to actually appreciate the importance of resting and relaxing. I can literally sleep all day and night when I am too exhausted. I also sometimes take walks when I want to relax and clear my mind, just a short walk in my neighbourhood.