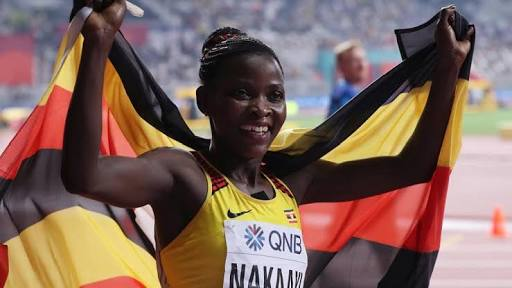 Uganda –born middle-distance runner, Halimah Nakaayi has a mother who was an athlete in HighSchool but had no support to get to international stage. Today, through hard work, perseverance and self-discipline, Halimah has brought honour not only to her family and community, but her country. She competed at the 2016 Summer Olympics in Rio de Janeiro, in the women's 800 metres. Halimah has won many medals at international events. The greatest moment of her life as she tells Sunday Oyinloye, Publisher, Green Savannah Diplomatic Cable was the 2019 World Athletics Championships held at Khalifa International Stadium in Doha where she became 800 metres world champion
However, Halimah is not relaxing; she has the dream of becoming one of the greatest athletes in human history and she is working on her dream with rigorous training because, she believes everyone is the driver of his or her destiny. Little wonder, she wants African youths never to give up on their dreams.
Excerpts: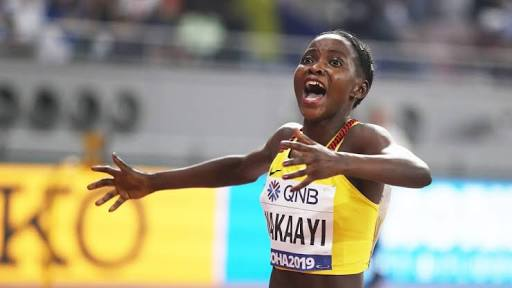 Why did you choose to be an athlete?
I chose to be an athlete because of the desire to change my life and that of my family for the better. The desire to live a better life, full of happiness; desire to improve on my standard of living and that of my family. I also chose to be an athlete because of my love for athletics. Another reason was the need to acquire quality education from quality schools through sports scholarships. I chose to be an athlete to break barriers of negativity that people from certain parts of Uganda cannot do athletics. Again, i chose to be an athlete in order to get a platform to encourage people and be able to create awareness that success is by choice but not by chance through empowering of women and children. And this, I have been doing. In addition to that, I chose the path of an athlete out of my desire to become a role model to generations. I also believed and still believe that I could market my country and community through sports. My mother motivated me so much. She had the talent as an athlete during her High School, but there was no support.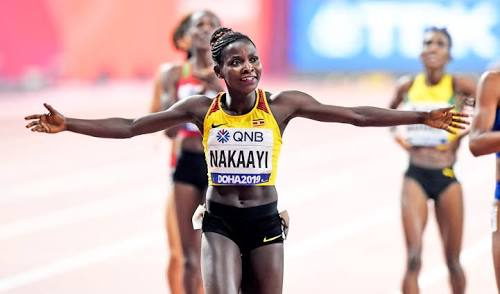 Did you get your family's support at the initial stage?
I am happy; my family has always been supportive. But, it has not been easy to convince them that sports can change someone's life, because they wanted me to concentrate on my academics; they believed that it was the only way someone could be successful in life. More so, some people used to say that sports people are academic failures.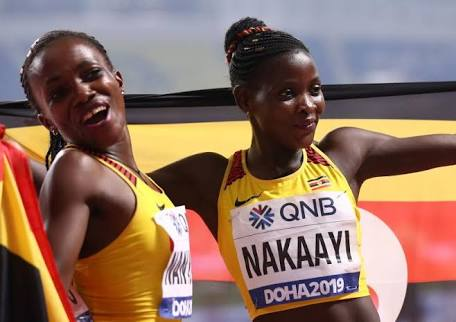 Did you ever imagine that you would one day become a world champion?
Yes I imagined being a world champion. I developed that feeling in 2011 when I won both 800m and 400m Commonwealth Youth Games in Isle of Man. Though , I didn't know exactly when God would answer my prayers , I just continued to work hard bearing in mind that my day or time will come .Thank God for that Doha wonderful achievement and I am still praying for more achievements.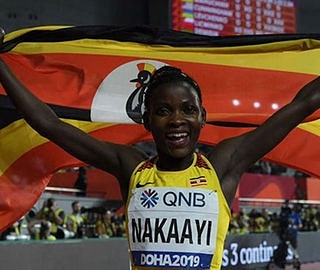 What responsibility has the new status placed on you as regards your relationship with members of the public?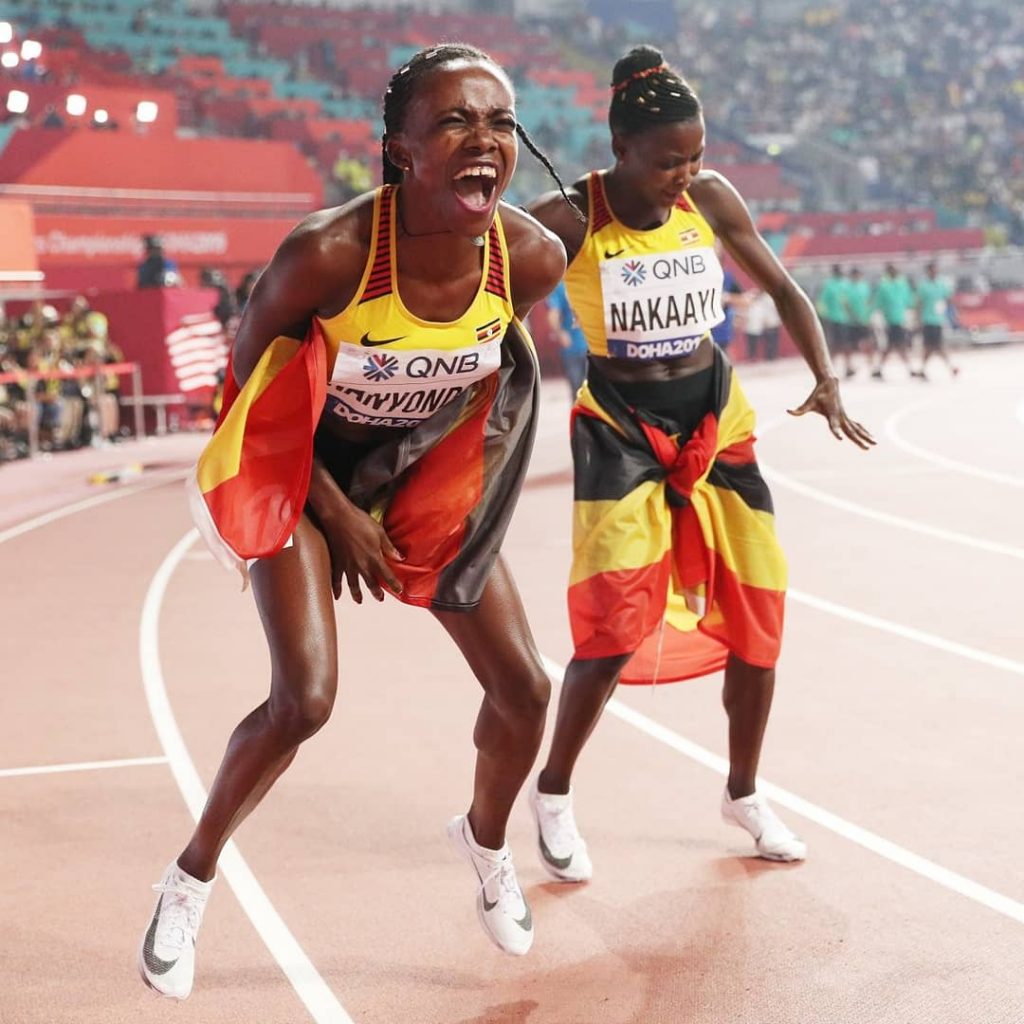 Being a champion, I am now a role model to the people, meaning I have to lead by example. The public is also expecting a lot from me, like winning more medals, empowering women and children, giving hope to people; that they can always actualize their dreams if they are self-disciplined and have good fighting spirits, their backgrounds notwithstanding.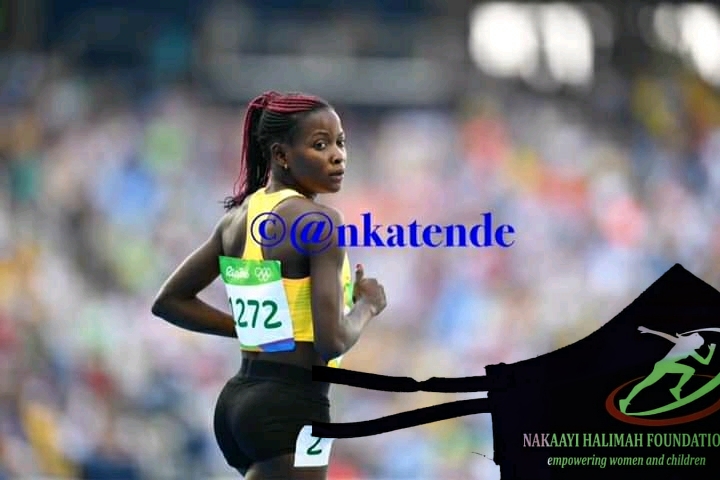 What is the next line of action as regards your career?
So far, I have created a foundation mainly to empower women and children through sports and other co-curricular activities
How much of endorsements are you getting from the corporate world?
I only have a contract with Nike Company which dresses me up, and I also work with Uganda wild life Authority.
Do you have an unfulfilled dream?
Yes, I do, because I would like be like the greatest athletes who have won several medals like Allyson Felix among others.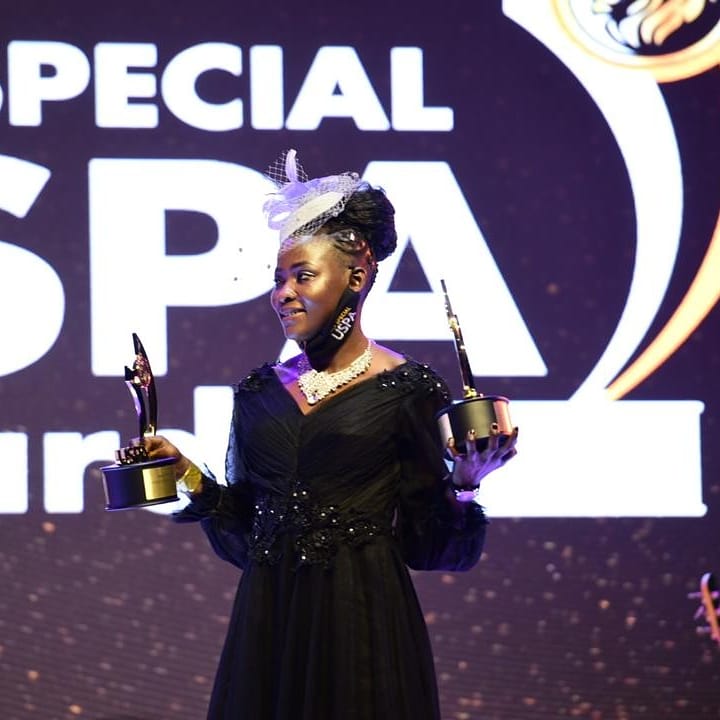 Would you want to recount the most memorable moment of your life?
Of course, I like my most memorable moment so much that I always want to share it with people. And that moment I am talking about happened on 30th of September 2019, when I became the world champion in 800m at Khalifa International Stadium in Doha; it was the greatest feeling ever in my life.
How much of pressure are you getting from men who probably would want to date you because of your status?
Oh God! Talking about pressure from men who want to date me because of my status; actually I have not experienced it so much because I don't give them my attention.
What is your message to African youths, particularly young ladies?
They should always have self –discipline; they should remember that only the disciplined ones are free in life. If you don't have self-discipline, you are a slave to yourself. Success is by choice not by chance, so no matter your family background, age, the color of your skin; always fight for your dream without giving excuses. Everyone has the key to open his or her door in life, just as everyone has the choice to close it, so, the best time to do something is today. African youths should believe in themselves. They should love what they are doing and always pray to God, then; the sky will be their limit