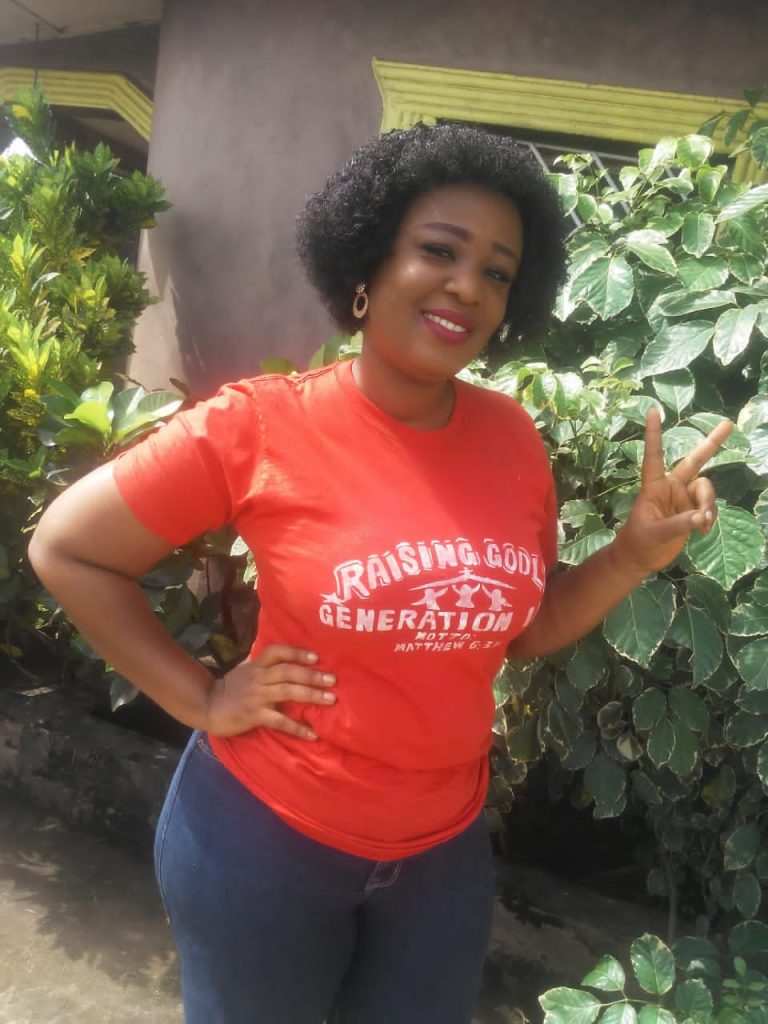 Nyanquellah Livingstone, a Nurse, Mental Health Clinician and an Evangelist is the CEO and Founder of Raising Godly Generation Inc. a non-profit organization that is working on persons with substance use disorder , disadvantaged women and girls, street children and disadvantaged youth. At the age of 5, she was separated from her father and she tried to have that fatherly love elsewhere, but that only brought her more sorrows. Her work is centered on giving hope to challenged population and reassuring them through Christian and psychosocial counseling, mini clinic service that treats minor illnesses and a feeding program.
Nyanquellah is committed to combating dire situation of substance abuse and giving help to challenged communities as she reveals in this interview with Sunday Oyinloye, Publisher, Green Savannah Diplomatic Cable
Excerpts: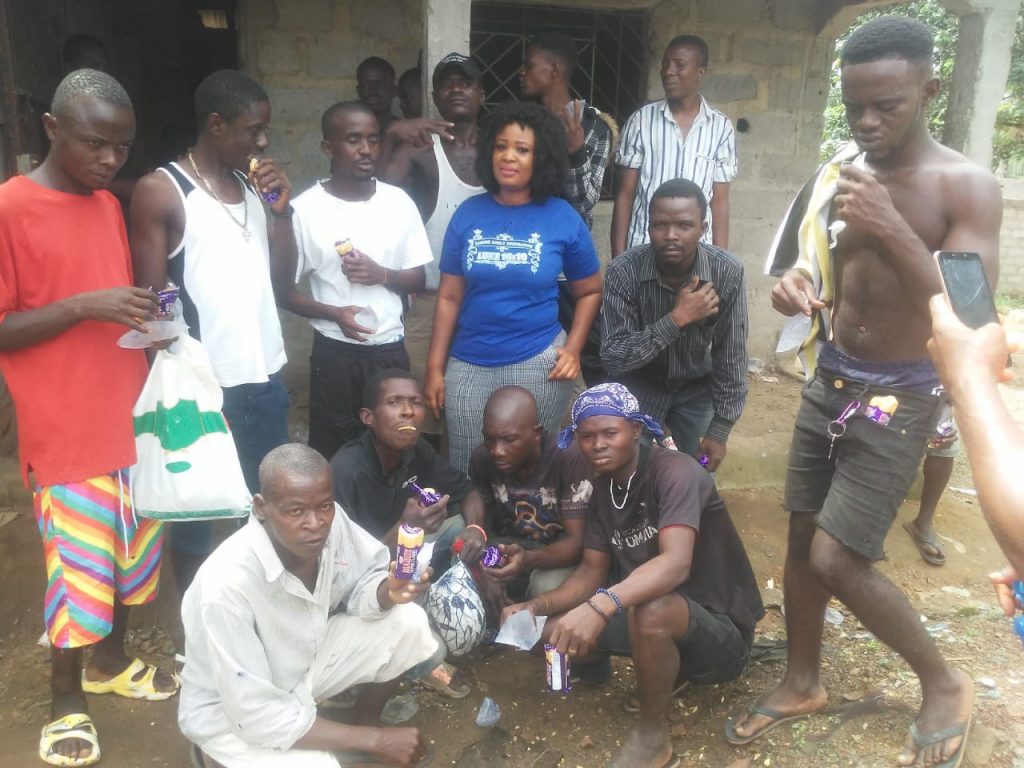 What is the story behind Raising Godly Generation Inc?
I am a Nurse; Mental Health Clinician and an Evangelist, a young woman that has been through so many stressful situations. At 5 years, i was separated from my father because he had a new family so he had to move out. I lived without a father figure all of my life. I thought i could find that love in others but it only brought me nothing but more pains and thus leaving me with three children. Due to my life challenges many people stigmatized me and felt I was an unserious person. I struggled with rejection, low self-esteem, and depression. I got saved through Daystar Television. I prayed for God's grace to assist me help people who are in the situation I was once in. And during one of my fasting and prayer, I heard the name Raising Godly Generation and believe it was God who was instructing me to raise a generation for His glory. Everything I am doing is inspired by God. I believe that those who abuse drug and street children have their own reasons for doing what they do. But, the world will never understand what others go through and why people do the things they do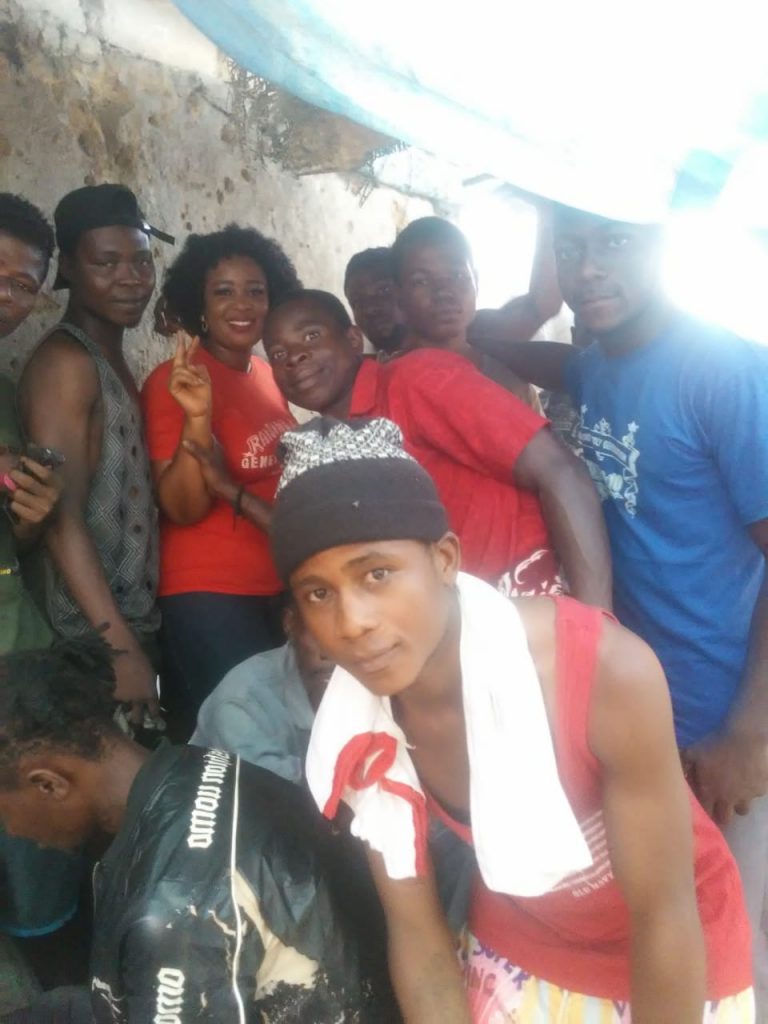 What were the initial challenges, and how were you able to tackle those challenges?
Initially, going to the ghetto as a female was a serious challenge for me and my entire family. I was even criticized by many who felt I was wasting my time trying to rehabilitate youth who are abusing drugs. Some have the wrong notion that youth who are abusing substance know what they are doing and can take care of themselves. I did not feel that way, but rather pressed on my dream of reaching out to the disadvantaged in the society in order to minimized crime in Liberia.
How much of substance abuse do you have in Liberia and what in your opinion is responsible for it?
The youth constitute almost 22% of the total population of Liberia, of the 22% half is engaged in elicit intake of harmful drugs thus causing the country to loose grip on its future leaders and precious jewels of the country. I think what is responsible for this quagmire in our nation is, number one, there was no program put in place to actually demobilize our brothers and sisters after the civil war, some of whom were child soldiers. The second reason is lack of youth development programs to keep our youth engaged in positive activities. There is also lack of vocational training programs. Of course, there is poor governmental oversight on how drugs are brought into the country. Finally we have weak justice system to combat and apprehend drug traffickers.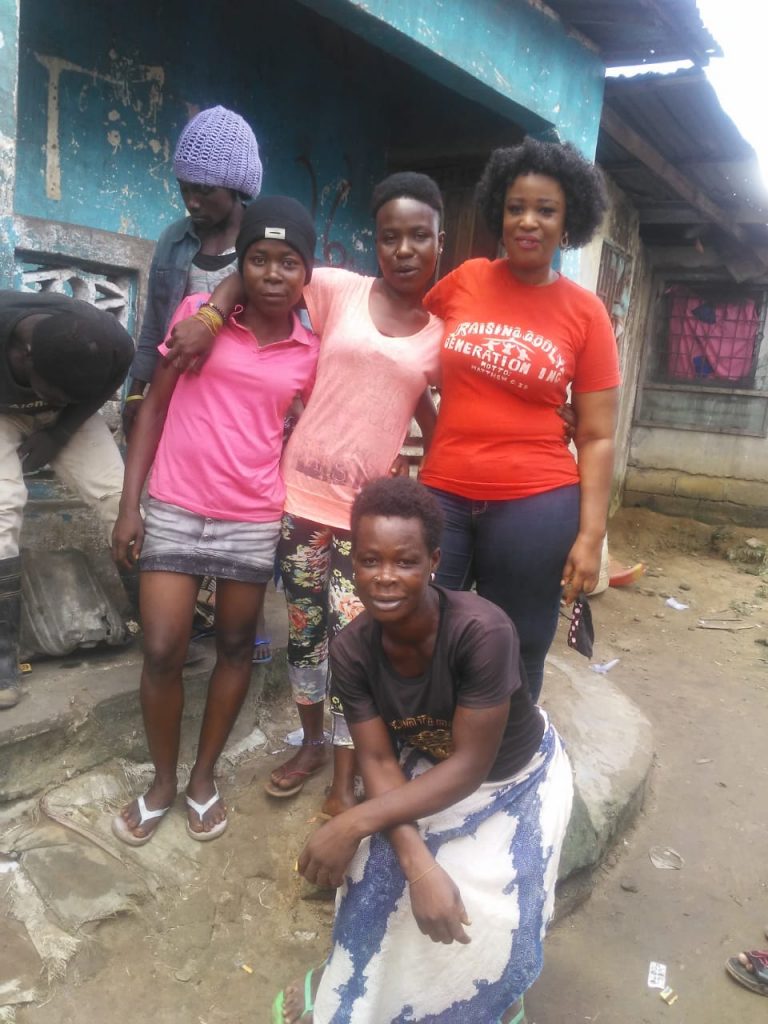 Why do you have street children in Liberia and how is your NGO taking care of them?
Some parents who are living in the ghetto do not have control over the children. Some of these children have to fend for themselves and sometimes for their parents. Another factor is the high cost of living. Because of this, many parents cannot take care of their children, so these little ones are forced to relocate into the streets to enhance livelihood for themselves. Raising Godly generation is identifying some of these children on a daily basis and taking care of them. We want the government and international organisations to intervene to secure future for these children
What are you doing in the area of rehabilitation of youth who are abusing drug?
Currently, my organization is working on having a rehabilitation center that can keep at least 30 persons at time as they go through their recovery, we are currently providing for them moral, psychosocial and Christian counseling, mini clinic service to combat minor diseases and a feeding program to encourage them to keep faith with the programme,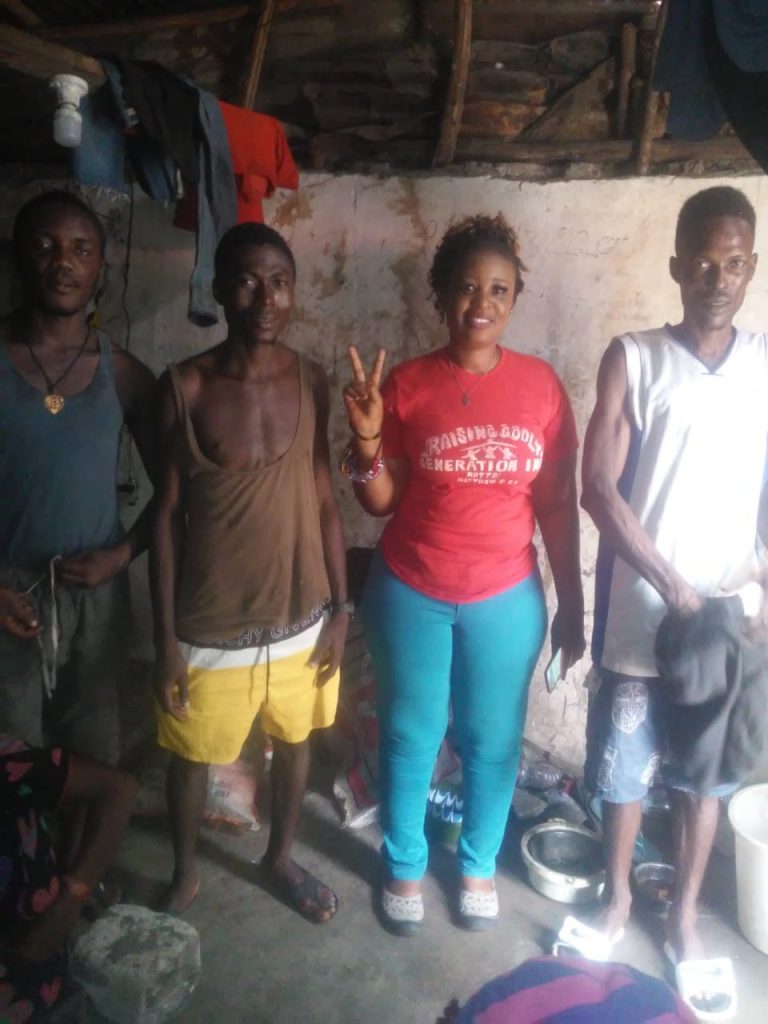 .Are you facing some challenges and in what areas do you need assistance and collaboration?
Yes we have some challenges, the problem of drug abuse in Liberia is huge, but as an NGO, we are limited in capacity; we do not have the capacity to help all the situation in Liberia because it is a national concern. We are working on having a rehabilitation center where we can take beneficiaries during their recovery. Lack of funding, and inadequate support from donors are the two major challenges we are facing.
What is your NGO planning to do in the coming year?
Our expectation is that government and partners can see what we are doing and come to the rescue. We want to expand in other counties to create more awareness and sufficient approach in curbing drug abuse in Liberia and elsewhere. In the coming year, we want to have a rehabilitation center with vocational training attached to it to help our brothers and sisters who are on the margin of society.