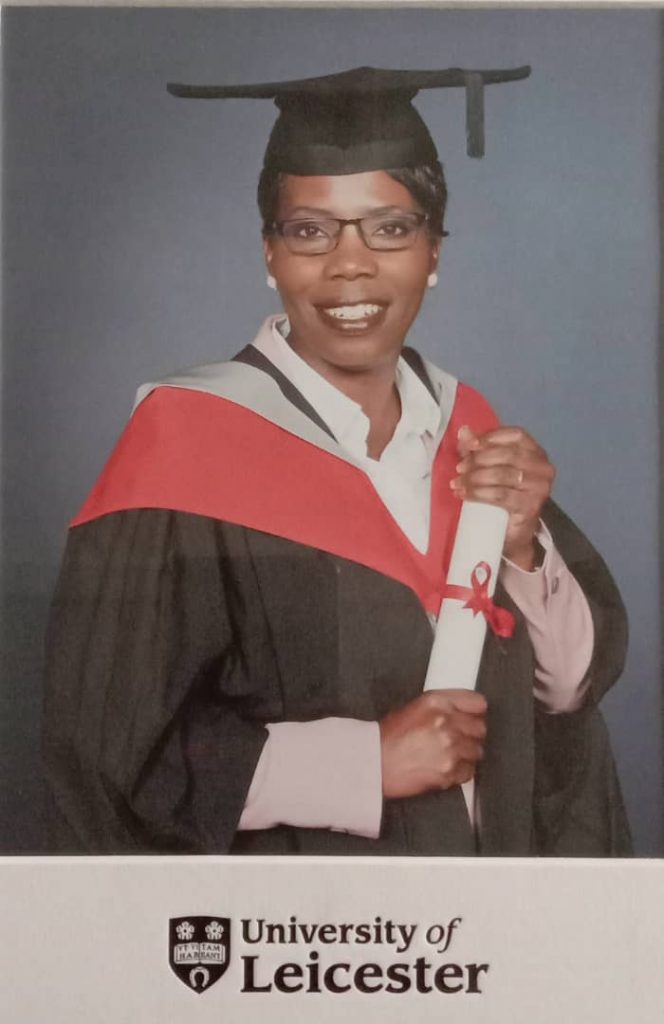 Veronica Mwaba is the founder of Dziwa Science and Technology (DSaT) Trust a not-for-profit organisation that aims to promote science communication and advocacy. Prior to her designation, she served as an Administrative Assistant at the largest economic bloc – the Common Market for Eastern & Southern Africa (COMESA) through the Alliance for Commodity Trade in Eastern and Southern Africa (ACTESA) where she coordinated media coverage for Biotechnology and the Seed Programme. Veronica also worked as a Communications Manager at Land O'Lakes (LOL) Incorporated/USAID Dairy Development Programme, Zambia. During her career, she worked in a team to execute a number of high-profile events at local and regional level to champion 'There is More to Milk' campaign. Before joining LOL, she served at Micro Bankers Trust and Chilanga Cement Plc as Office Manager. Veronica has 18 years of progressive experience in administration, media, communications and public relations. Veronica served as a board member at Media Institute of Southern Africa (MISA), and the Alliance Francaise, Lusaka, Focal Point for East and Southern Dairy Association (ESADA) – Lusaka, Zambia Dairy Processors Association, (ZDPA), Media and Publicity for Zambia Youth Life Skills Programme facilitated by Miles Associates – RSA. Veronica holds a Master's Degree in Media studies, Communication and Public Relations, University of Leicester – United Kingdom, Bachelors in Public Relations, Cavendish University, Zambia. She also completed courses in Science Communication with World Federation of Science Journalists (WFSJ), Media Environment Science Health Association (MESHA), Nairobi, Kenya, Customer Care – Trans African Management Institute, Swaziland, Science Development, Gender and Trade, United Nations Conference & Trade Development (UNCTAD), Management and Administration, Eastern & Southern Africa Management Institute (ESAMI), Tanzania, Journalism, Public Relations and Advertising – Zambia Mass Communication (ZAMCOM), Secretarial Course, Zambia Institute of Management (ZAMIM). Veronica is a Cornell University, USA, Alliance for Science Fellow18.
In this exclusive interview with Sunday Oyinloye Publisher, Green Savannah Diplomatic Cable Veronica speaks about DSaT and how the NGO is impacting on Zambia as well as other issues as they concern science and communication
Excerpts: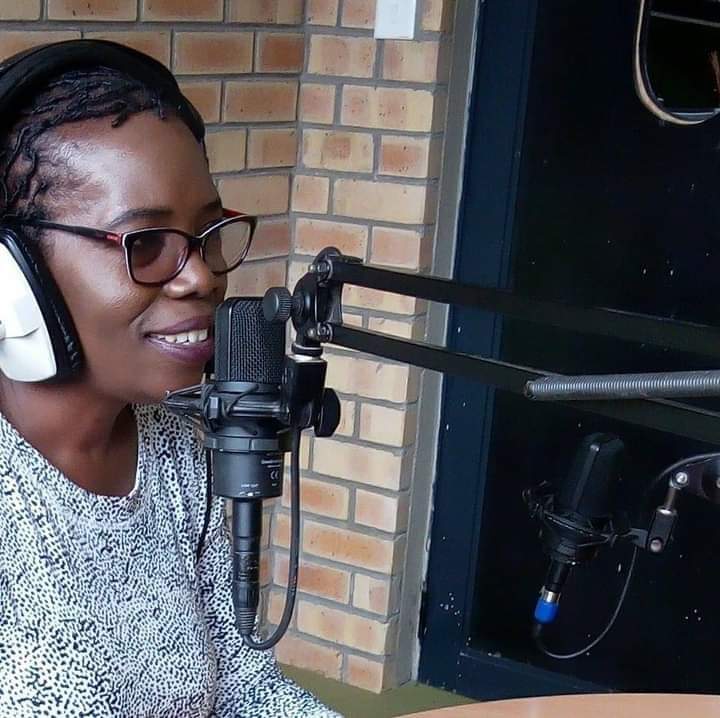 What motivated you to start Dziwa Science and Technology Trust?
I studied management and administration, media studies, communication and public relations. During my career, I have had the opportunity to provide information to the media on behalf of the institution I worked for. I have also had an opportunity to practise as a journalist. Therefore, I have had a feel of both sides – as a source and practice as a journalist. In any case, I must confess, it was not easy to combine the tasks; when you have the nose for news but you cannot have it published – you are tied to your organisation's policy and on the other hand, you want to reach to the world to on what makes new, so one would remain mute. An opportunity came through my way when I was employed as a Media Relations Assistant at the Alliance for Commodity Trade in East and Southern Africa (ACTESA), a specialised agency of the Common Market for East and Southern Africa (COMESA) from 2009 – 2016. I had a great exposure within the region. I worked directly under the supervision of two three scientists. My capacity was belt through different programmes; workshops, orientation and I appreciated the scientists and their dedication to work. However, I also learnt that in as much as they do a lot of work to solve societal challenges, research suggests that Scientists recognise the power of science but communicating science is a major challenge. For example, most of the scientific information is shared among the peers at times it ends up in the journals shelved. In addition, science is not prominent in the media because it lacks human interest. Furthermore, scientific information is complex and access to information is a challenge. Worse still, resources for scientific investigations, are not easy to come by. Communication is a science. Taking into account some of these factors, I developed a concept to make a contribution in information dissemination. Dziwa Science and Technology Trust was born in 2018 to build support for science. Target audience is, women and youths, researchers, media, NGOs and policy amongst others. As a communicator, I felt I had a responsibility to share my knowledge and experience and work with different stakeholders to champion the science advocacy agenda. It is documented that science is key to solve societal challenges. For example, research has shown that media are the only champions that can popularise evidence-based science and pass it on to the next generations. Hence the Dziwa Science concept was born. Dziwa is derived from the Eastern part of Zambia and interpreted as 'Know'. When you know and understand, one can make an informed decision.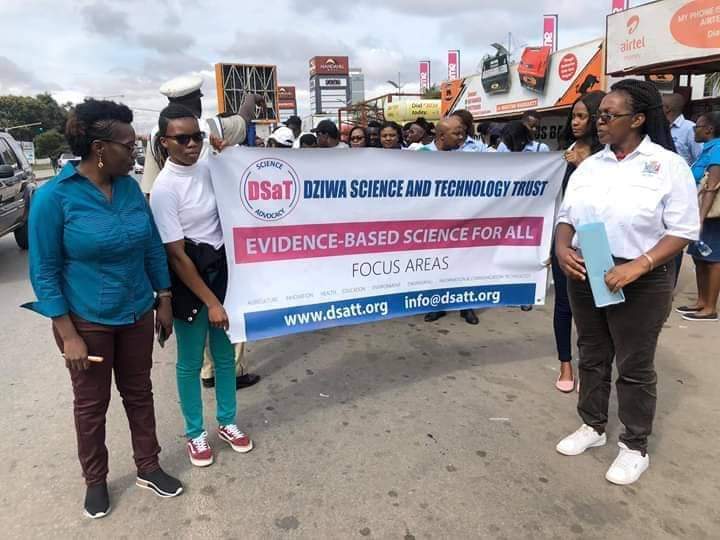 What were the initial challenges and how were you able to overcome those challenges?
In the first instance, introducing a new concept is not easy. I had the idea but had no resources. I applied my Communication and Public Relations skills to get the buy-in from key stakeholders. The first thing I did was to share the concept with the Ministry of Higher Education (MoHE). I am so grateful to Zambia government through the Permanent Secretary who gave me an opportunity to present the concept to MoHE. The idea was acknowledged. I was so motivated to learn that DSaT concept had the support from Zambia government. It was a big opportunity to mobilise support with other key stakeholders passionate about science. So I targeted the Universities to share the idea. Therefore, the launch of the Dziwa concept was supported by Zambia Centre for Accountancy Studies (ZCAS) and Eden University Zambia. The launch opened doors for me and I was supported by Cornell University Alliance for Science to go for the Global Leadership Training in the United States.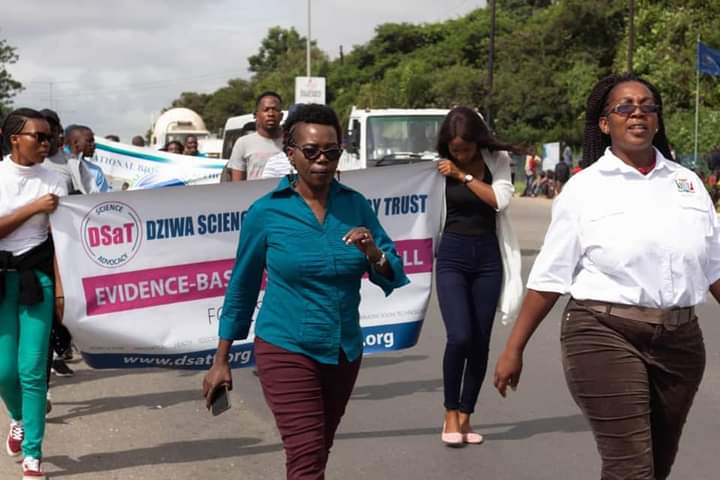 Would you say you have succeeded in your aim of bridging information gap in science towards socio-economic development of Zambia?
Science is on-going. The technological advancement is rapid. Therefore, the activities need supports for Dziwa to orient the media in science communication. More collaboration is needed for science engagement to build media-scientist relationship. As you know, scientists are in different disciplines; more science communication to engage media and popularise science is needed. It is therefore, to have a coordinated approach that is sustainable. In this regard, a good platform will highlight the best practice that influence what type of projects should be prioritised and funded. Taking information to policy in a more coordinated approach is important for socio-economic development for Zambia.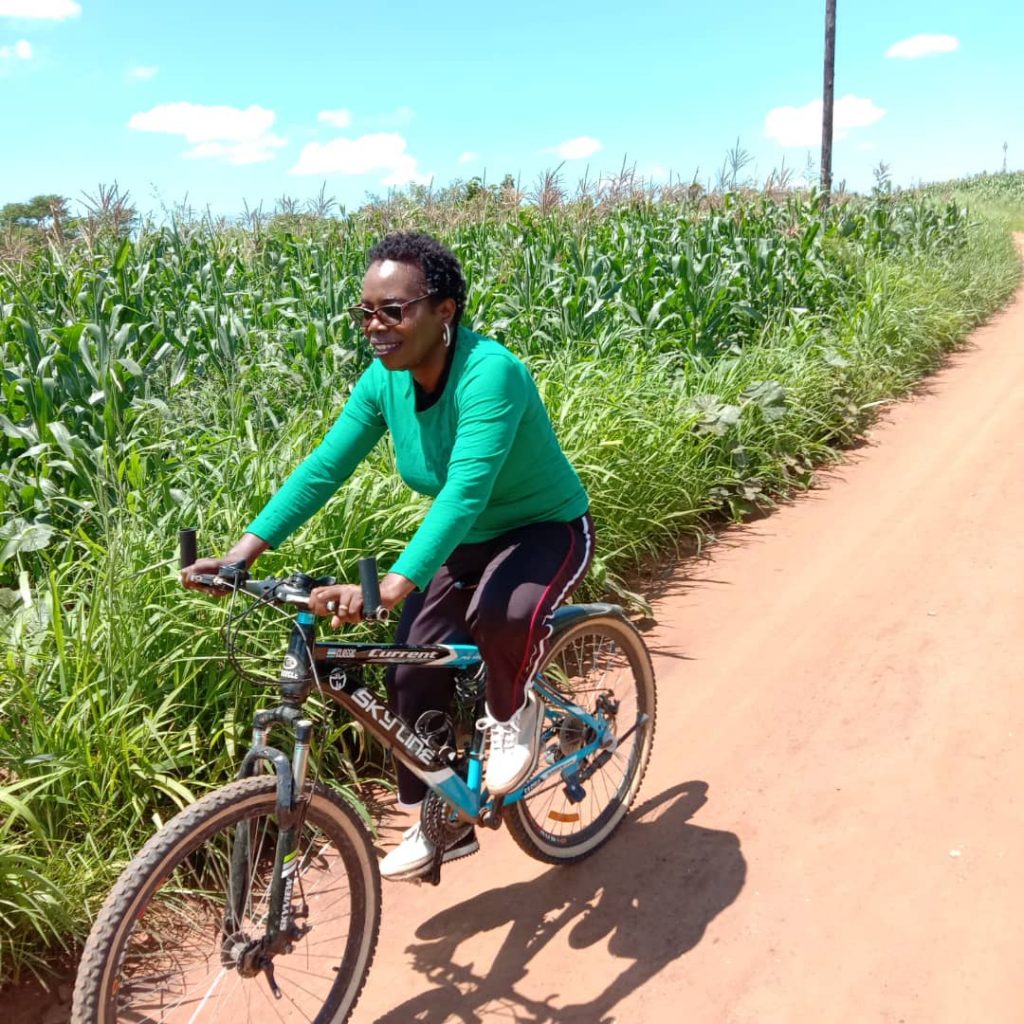 Would you like to speak on some of the key projects you have executed and how those projects have impacted on Zambian youth and perhaps other African countries?
Today, a Five-year Strategic Plan 2021-2025 has been validated by experts from different institutions but there are no resources to execute the activities due to lack of funding. There has been a lot of visibility and it is hoped that donors passionate in science could come on board to assist. Another challenge is that there seem to be no opportunities from donors to fund science advocacy as compared to entertainment. In addition, science is coming on top of the agenda recently because of the COVID-19 pandemic. Though we have seen some STEM schools coming up, there is still a lot more to be done. There is need to have consistent science advocacy platforms to enable researchers share their research findings from all the key sectors of the economy. The platform provides space for the role models to stand out and inspire young generations to study Mathematics and science. Equally, the scientists can communicate evidence-based science on time to counter fake news. Science advocacy also sends key messages to policy and technocrats to budget for more resources for research and development. The public also benefits to make informed choices on the application of science to better their lives.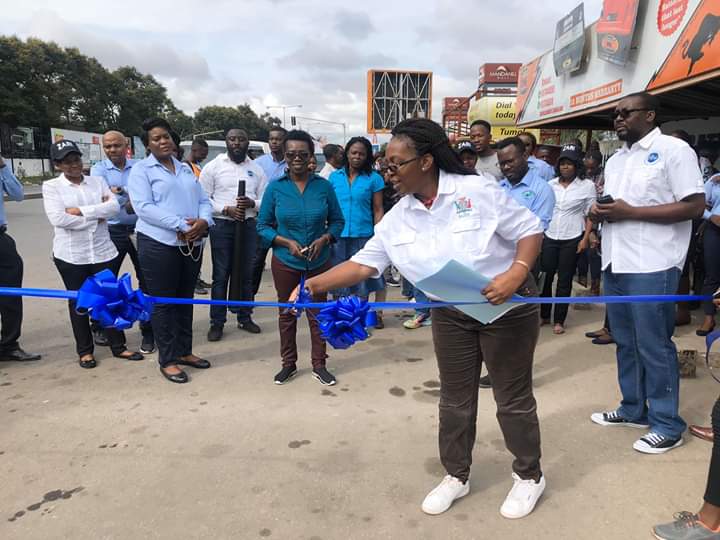 How are you surviving without any seed funding?
It is amazing that Zambia media are really supporting the science advocacy agenda. Therefore, key stakeholders have provided contributions (materials) and their time to ensure that the science campaigns succeed to get attention from well-wishers. My spouse provided the resources and the family supported and encouraged me in my work. At times, I juggled between office and selling flowers along Great North Road, South of Lusaka over the weekend. Therefore, by the end of the day, I would cash-in at least $ 80 – 100.00 per day to cover my logistics.
In what areas do you need collaborations and assistance?
To begin with, we need assistance to orient the researchers and science communicators through workshops and networking events. Thereafter, in collaboration with experts, we would roll it down to colleges and universities to catalogue innovations that are tested and approved. There is also need to engage policy makers to encourage them to prioritise science. Not all policy makers are scientists. Another area of interest is to support the junior Engineering Technology and Science (JETS) events by making follow-ups and linking the youths to experts for mentorship.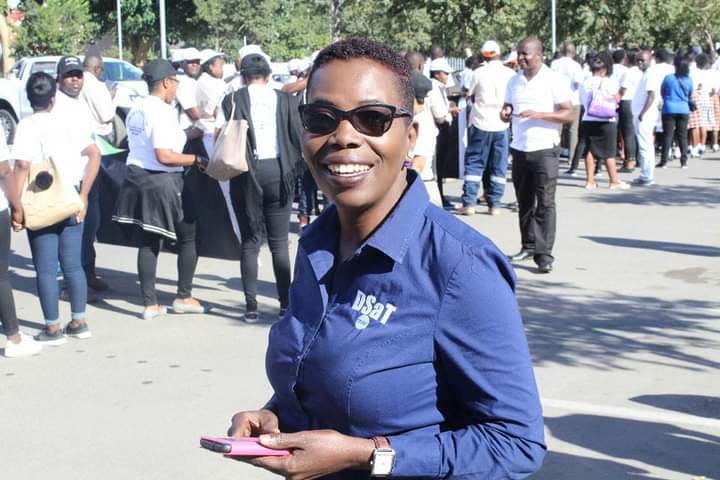 Entertainment has taken the place of science and technology among African youth, is that healthy enough for the development of the country?
There is the need to strike a balance in entertainment, science and technology among African Youths. Government should take keen interest to set up innovation hubs in the districts to make it easier for industry experts and other professionals to mentor the youths and also inspire young generations. Innovation starts from the backyard. Therefore, if hubs are in the districts, every young and creative person will be motivated due to easy access regardless of their standing in society.
Are governments in Africa doing enough to promote science and technology?
Collaboration should be encouraged. There are lots of lessons learnt from COVID-19 impact. Therefore, I would like to encourage governments in Africa to prioritise science and provide more funding for research and development. As you know, all the key sectors of economies are anchored on science. Investment in education is key. Let governments through the Ministry of Education begin to identify young persons who intelligent in Mathematics and science at an early age. Some drop out of school; reasons are varied but monitoring their performance and support could inspire them to achieve desired results. COVID-19 pandemic has further taught us that each country rely on its own expertise to solve challenges.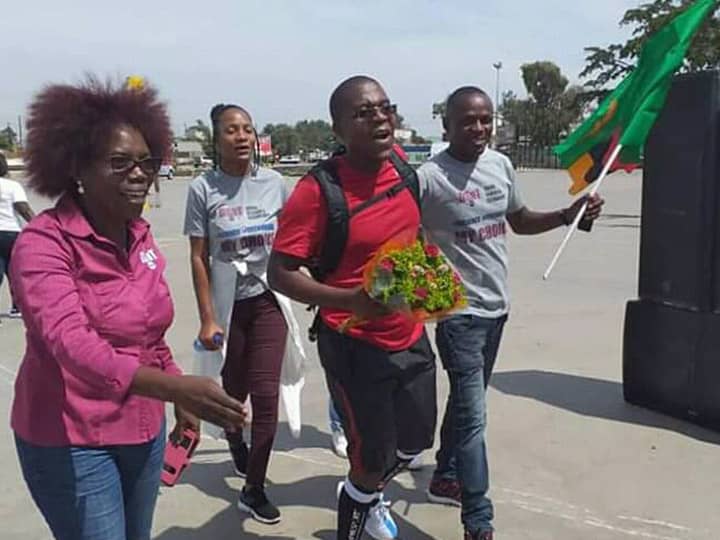 What was the best moment of your life?
It's hard to single out any of the best moments. Every day I spend time with my family is really amazing.