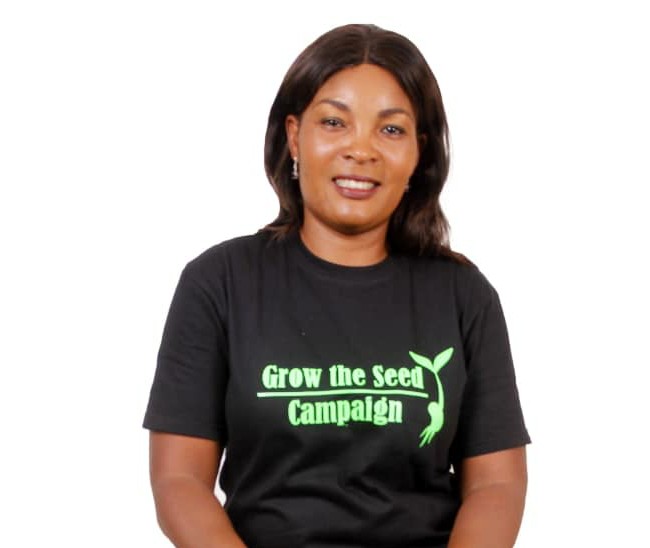 Nsama Musonda Kearns is an environmental conservationist who has been working in Civil Society Organisaions for several years. She is the Executive Director of Care for Nature, Zambia formerly World Wide Care for Nature an organization that promotes peoples' rights to access and utilize natural resources whilst conserving them. Nsama has been working in the area of extractives for the past five years promoting women's rights to decent employment and protecting children against child labor. Her organization together with National Heritage Conservation Commission and the National Parks and Wildlife Authority are now saddled with the responsibility of managing Chamalawa hot springs.
Nsama speaks to Green Savannah Diplomatic Cable about the hot springs and conservation in Zambia
Excerpts: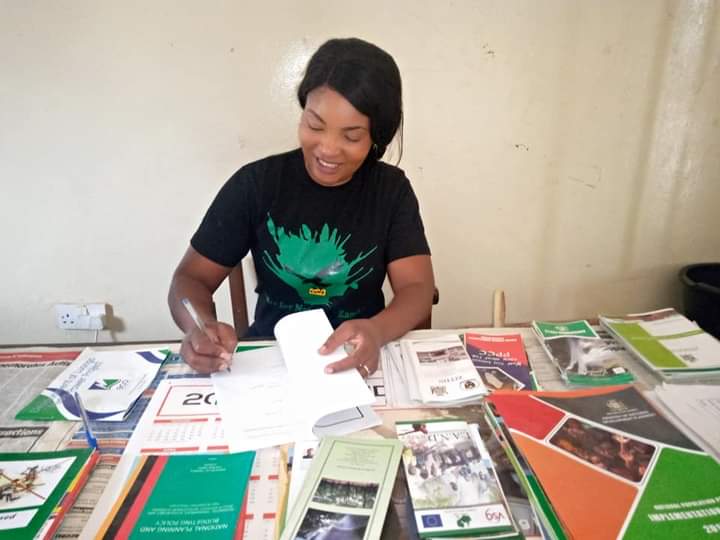 What informs your passion for the environment?
From time immemorial, the environment has been a basis for survival for us human beings and all living things around us. Everything we do in life revolves around the use of natural resources, from the homes that we live in, the furniture and utensils we use, the food we eat, including the clothes we wear whose fabrics are woven from plants. We enjoy fresh air and a nice bath because natural resources such as trees and water sources have played a part. I can't think of any human activity which does don't connect with the environment and its natural resources, which is why am driven and motivated to care for nature because all life depends on it. And conservation is the best way to say thank you to Mother Nature and show our appreciation.
Why should parks, forests and rangelands be protected?
Our environment is designed in a way that provides certain plants and animals with different types of conditions and food for them to survive, such places are called Biome. And in some biomes, there are plant and animal species that are endemic or specifically found in those particular areas only, and given that fauna and flora came before the human race, it is very import for us humans to be cautious of where we set up our settlements in order to conserve our valuable wildlife species. It is very important to conserve national parks, game management areas, forests and rangelands because they are home to various species of wildlife and provide a basis for conservation; the type of conservation that protects species within their natural habitats. With the growth or rapid increase of our human population, all the earth could eventually be covered up with human settlements, especially if we do not put in place mechanisms to ensure that ecological sensitive areas are protected from human activities that also include industries and exploitation of resources. According to WWF's Living Planet Report of 2020, the world is facing a nature crisis, marked by a significant reduction in biodiversity on average of 68% of all monitored species, with fresh water biodiversity being hardest hit. Therefore, if we do not conserve what we have now, we could end up losing all our wildlife species and left with only domestic animals.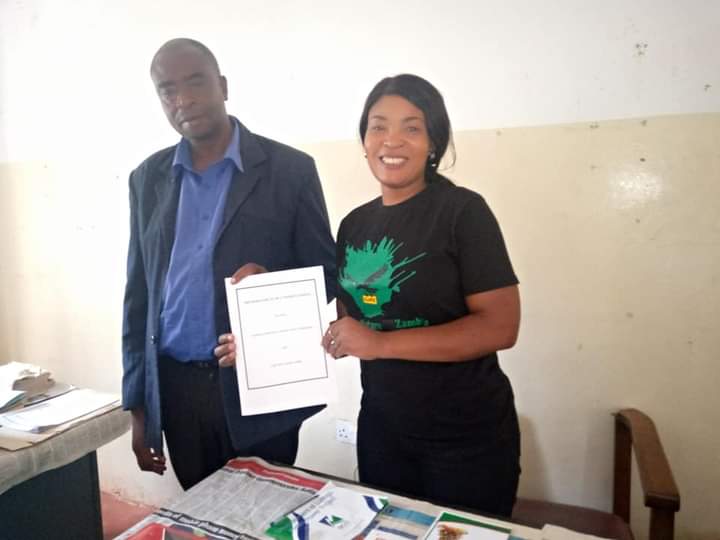 What are the challenges facing environment in Zambia, particularly conservation
Zambia has a high rural and poverty rate that is significantly dependent on the utilization of natural resources for both income generation and sustaining livelihoods. The high dependency coupled by economic crisis relating to climate change such as electricity shortages has led to massive deforestation as more and more families depend on charcoal and wood fuel for energy. Overfishing in the main lakes has resulted to fish depletion; poverty among people living around national parks and mines has also increased poaching and illegal mining which have both seen high rates of wildlife depletion and land degradation. Conservation is challenging because of the high dependency on natural resources by low income generating households who are also victims of low illiteracy and information on conservation. If conservation is to be achieved, the rural population needs to be empowered with investment opportunities to diversify from dependency on natural resources to being productive in the agriculture, forestry, fisheries and wildlife sector such as growing plantations for wood and orchards for food and medicines, and engaging in fish farming and ranching.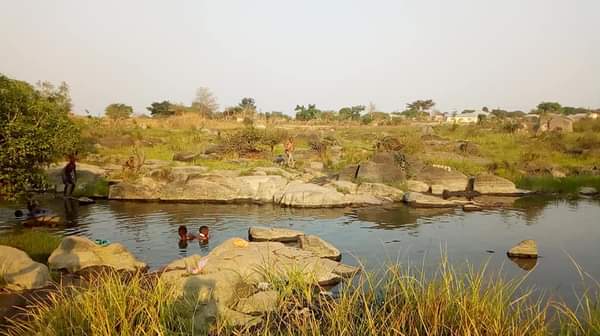 Tell us about your involvement in the Chamalawa hot springs
Care for Nature Zambia had obtained a grant from Civil Society Environment Fund – CSEF1 in 2013 to demarcate the Chamalawa hot spring and its wetland as a Heritage site following the massive degradation that was taking place in the area from rock breakers and also encroachment from nearby residents who also killed bird species and other biodiversity found in the area. It was from this involvement that we partnered with National Heritage Conservation Commission to manage the site. Between 2013 and now, the commission has placed several advertisements for investors to manage the place, but because the site requires maintaining the natural ecosystem, many developers were discouraged and as an institution, we saw this as an opportunity to promote outdoor environmental education and cultural activities, hence signing the Memorandum of Understanding. The management of the site is tripartite, involving our organization from the Civil Society Sector and two government institutions; National Heritage Conservation Commission and the National Parks and Wildlife Authority.
What is unique about the springs?
This site has been a bath place for the local people of Chamalawa village for years and years, providing readily available hot water as compared to boiling bath water on their braziers which in a way saves charcoal and wood consumption. The people of Chamalawa believe the six pools of hot water are a gift from their gods. There is also a strong belief that the waters are capable of washing off bad luck or evil spirit hence some use the hot spring for rituals. Environmentally, the hot springs are unique in that they at some point join with the Mansa River, on one side providing cold water and on the other hot water. Generally, the beautiful rocky scenery is ideal place for relaxation and the hot water offers a natural treatment as the hot spring water is believed to contain minerals that offer healing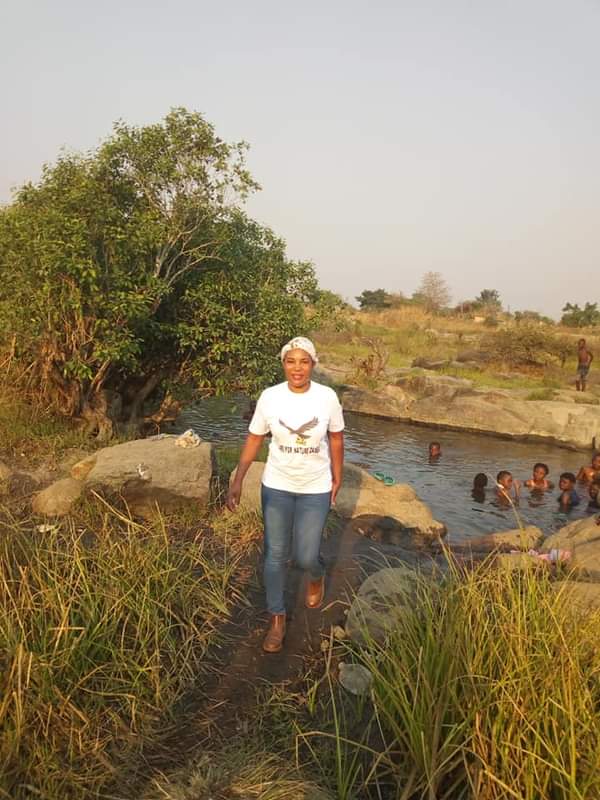 In what ways will your involvement in the Chamalawa hot springs boost tourism in your country?
Mansa District in which the Chamalawa Hot Springs are located has no Zoo or a nature park to offer recreation and outdoor environmental education hence our involvement in the management of the site will contribute to enhanced environmental education, cultural and scientific studies, research and other activities. With much of wildlife endangered due to settlement expansion, the wetland will be ideal for preserving fauna and flora. Taking into consideration that Zambia has fast become westernized, our involvement in the management of this site which has a connection with the local people will also contribute to preservation of culture and history through documentation and exhibition of artifacts, crafts and cultural activities. Zambia's rural education learning is much confined to the classroom which makes it difficult for learners to remember practical work. This site will be ideal for learners to experience outdoor learning and be exposed to the real environment.
What other projects are you working on?
Care for Nature Zambia attaches great importance to the environment and livelihoods, and our plans are to establish a platform for local people to exhibit and sell their crafts and traditional foods and items. We are planning on developing a seed bank for our local seeds to protect them from extinction especially with the coming of hybrids and genetically modified organisms. We also work with various women and youth groups that make crafts from plants, clay and semi-precious stones, which we expect to be exhibited at the site. Mansa River which is adjacent to the hot spring hosts local swimming activities and we are thinking of promoting this skill through swimming competitions and also canoeing on the river. We are very optimistic, that once our plan takes off it will add value to the area, promote local tourism and outdoor education and contribute to community development.