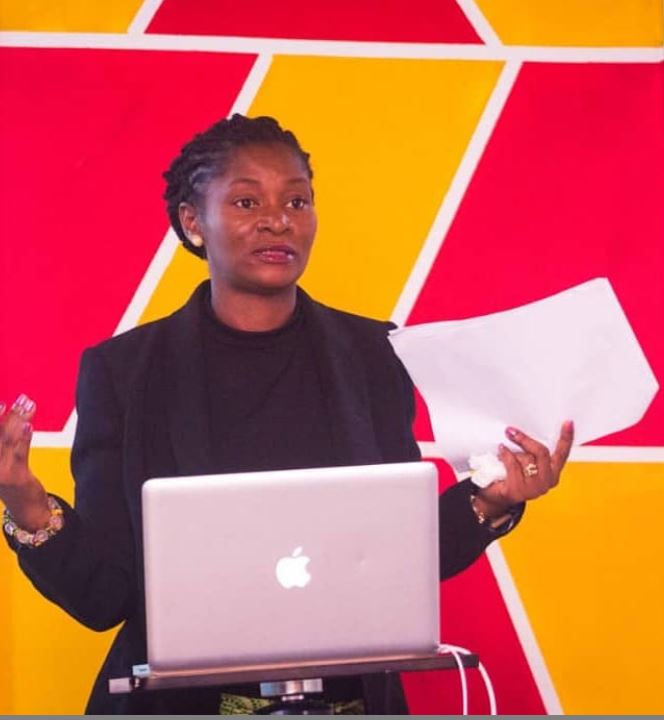 Dorcas Ayesu-Boahene is a Ghanaian entrepreneur so passionate about women earning more from their God given talents, skills and expertise. She has been an entrepreneur for over 23 years, now with a specialization in Marketing. She is the founder of Mega Skills Hub, a hub that trains people especially women with skills, to have the digital version of their skills and expertise, so they can have multiple streams of income without stressing themselves so much. Dorcas is also an Author, with her latest book being 'Income Without Limits. She is the founder of Mega Kids Mart, an offline kids' grocery shop, and the Co-founder of Mega Vision Production Limited, an advertising and branding company. She believes women need more than one stream of income if they want to be comfortable and also be able to take good care of their families. In line with this, she has trained many people offline and online on the different ways to earn multiple streams of income. Dorcas currently has students in Ghana, Ireland, The UK, USA, Brazil other parts of the world, and they are all winning in different ways. Till she decided to work for herself full time, Dorcas was the Regional Branch Manager of TV3, A TV Station in Ghana. During her tenure, she successfully increased its revenue by over 500%. She was in that position for over 12 years whilst doing other side hustles like creating documentaries and TV commercials for businesses.
In this interview with Sunday Oyinloye, Publisher Green Savannah Diplomatic Cable, Dorcas speaks about how she's helping Ghanaian women to get multiple streams of income.
Excerpts
As an entrepreneur, you must have noticed something in Ghanaian women before you set up Mega Skills Hub, what was that thing?
This question actually takes me back to the situation I found myself in after resigning from my corporate job. This was immediately after my maternity leave after giving birth to my twin girls. Resigning was a decision I could not argue about because God had told me emphatically that when I gave birth to my twins, I had to resign from my job. God told me directly, so don't start thinking about the priest who might have said that. That is a story for another day. At that time, it was not a big deal because my Kids grocery shop was doing well. The challenge started when I found myself at home almost all the time in order to take proper care of them and their two older siblings. My business started suffering and I realised if I did not find a solution, I would be in a serious mess. My hubby was very supportive but I still needed to be relevant. After much search and trial and errors, selling my skills online became the ultimate. It was the only way I could earn income without sacrificing the care of my children. To validate this idea, I wrote my first book on the topic and to my utter amazement, it became a bestseller in 3 categories on Amazon. This gave me the confidence to start creating videos on entrepreneurship and marketing topics to sell. My media background helped me a lot here. After recording many wins, I knew many more women who always had to sacrifice family for career needed to see this new way of earning income conveniently, whilst also being able to do other things including taking good care of your family. Many women bought into this idea and some men too, but there was a hitch, dealing with the tech all by themselves was hindering their progress. That was what gave birth to Mega Skills Hub. In order to ensure that every person I trained was able to turn their skills into a digital product as soon as possible, I moved from just training to having the production wing for those who had challenges or are too busy to do it on their own. Then, from there to the hosting wing so they will not be frustrated when it comes to uploading and selling online.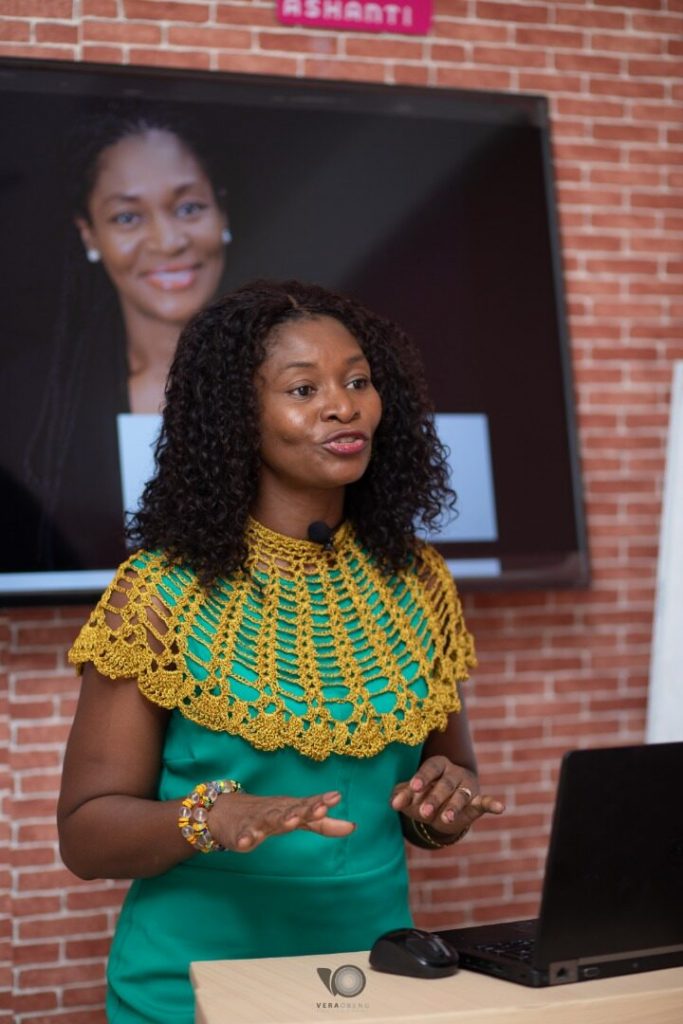 In terms of entrepreneurial spirit, how would you describe an average Ghanaian woman?
I will say the Ghanaian woman is well endowed when it comes to entrepreneurship capabilities. I have at least 5 women platforms that I am a member of, almost every member on it has at least two businesses she is running and they are so passionate about it that sometimes you wonder if they only do it for the love of it or for income purposes. I for one try to see opportunities in every situation and so no matter the situation, I try to make most the most out of it. I am a strong believer of making lemonade out of every lemon that comes your way. The latest example is the election that was held in my country, and COVID 19. During the elections I took advantage of my networks to get contracts for customised T shirts and other souvenirs to be used by political aspirants and their supporters. When kids were asked to go back to school, I once again took the opportunity to customise nose masks for them to avoid mix ups and loss whilst in school, because we all know kids are care free sometimes and need help to be safe all the time. As at the time of this interview, I had served over 130 nose masks customers within just four weeks of putting out my 1st post on my whatsApp status. All these orders were gotten organically and through referrals, no paid advert as at now. The least order per customer is 3pieces and some as high as 20 pieces per order.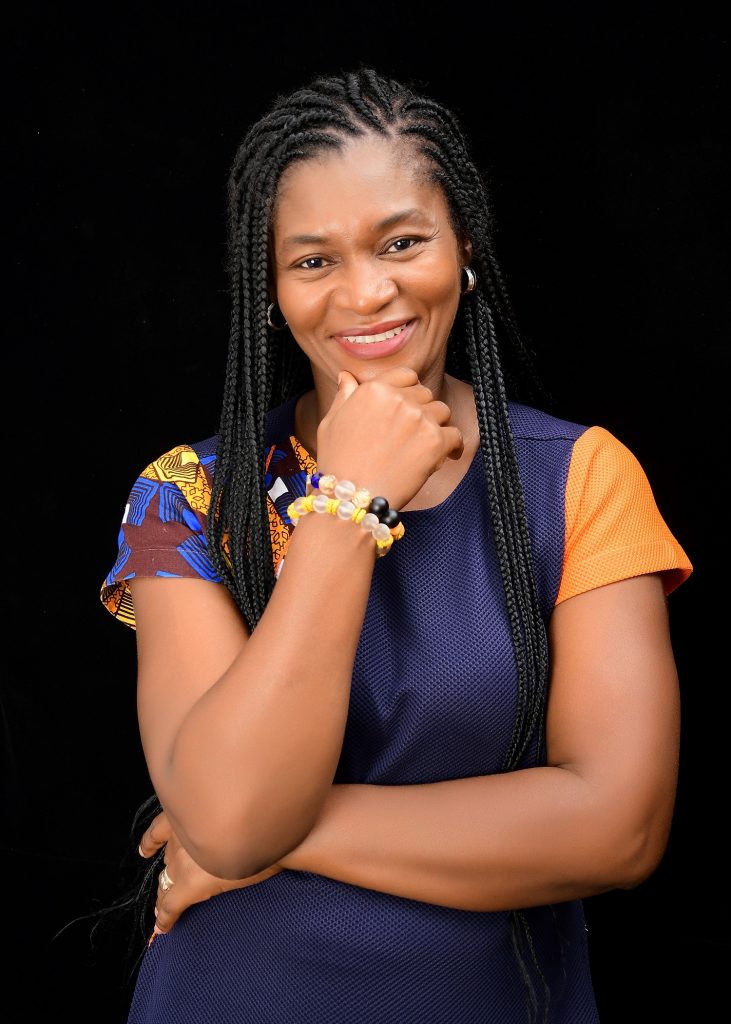 Is Mega Skills Hub an elitists platform; how do you take care of that woman out there who is business minded but has little education particularly in the area of electronic technology?
We serve all women with skills and expertise and it will interest you to know that I actually have courses for artisans too that were made in the local languages. To however get a wider market for them, I do the English versions for them too, so customers can have the chance to choose the language she or he is comfortable with. I go a step further to set them up online and also to help them sell.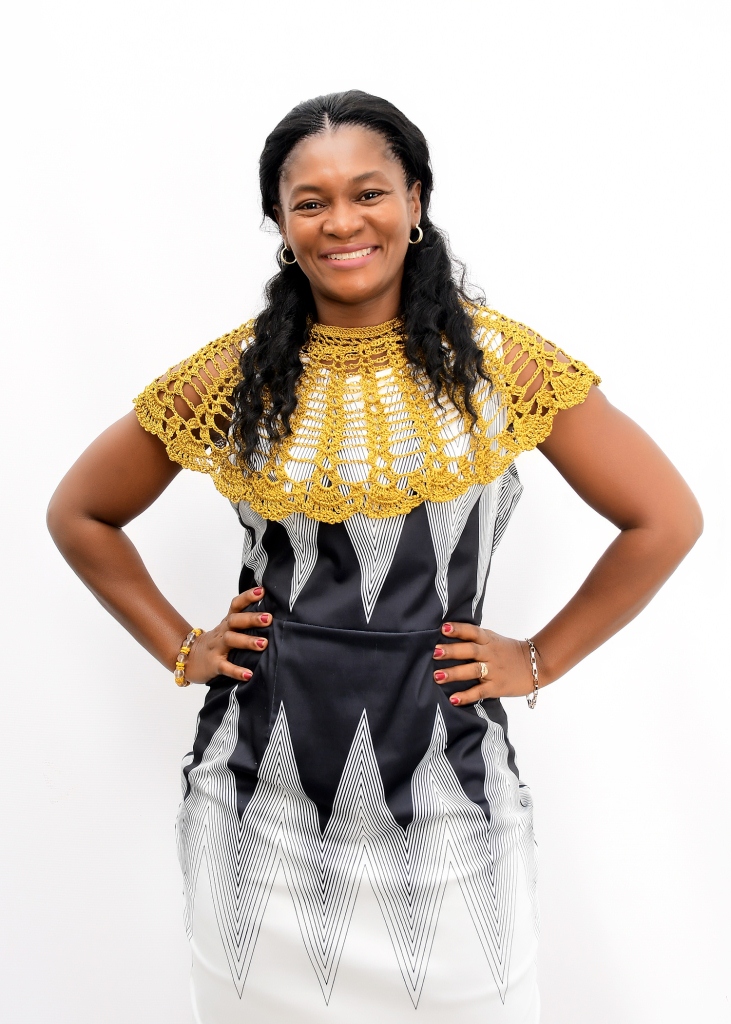 Did you encounter any challenge at the initial stage of your business?
One of my challenges initially was localising the concept of creating digital products from peoples' skills. Many potential clients saw it as foreign and felt it will be difficult implementing it in Ghana. However when I started showing them proofs of sales and other testimonials, people started embracing it. Another challenge was the payment gateways. Most of these payment systems needed you to have a bank account in certain countries, and so getting sales from Africa especially Ghana took a more tedious effort. However, later on I was able to use a hack that made customers able to pay with mobile money wallets making transactions more flexible and easier for those buying from Ghana
What informs your book; 'Income Without Limits'?
I wrote this book to help the person who desperately needs to add up to his or her income stream. It teaches you to create the digital version of your skills and expertise so you can earn income no matter where you are or what you do. Hence the name Income Without Limits.You might be wondering if there is anything like unlimited income. Yes, there is. Let me start by breaking down the two words for you. The Concise Oxford Dictionary defines income as money received for work done or investments. Unlimited is also defined by the same source as not restricted, not limited. The two words therefore can be simplified as receiving income with no limitations or barriers. This is real. You might be limited now because physically, you can only be at one place at a time. You are either at home taking care of your family or at your place of work. You might even be in school now furthering your education. However, if you follow what I have outlined in this book, you will start earning income without leaving any of these. There are many forms of digitization but one of the simplest and most effective is what I showed in the book. You will do this by putting your knowledge, skills and expertise online to guide people through detailed step by step processes to either improve on a skill, learn new skills, or to help them improve on their health, way of living or other needed solutions.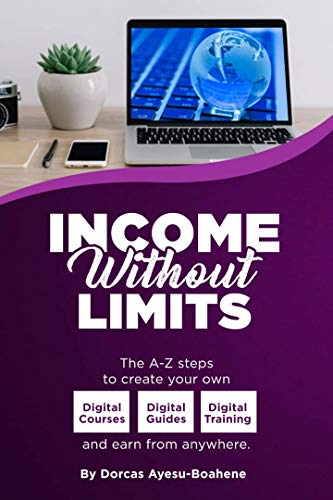 What impacts are you expecting from the book particularly on Ghanaian women and the youths in general?
Whoever reads this book should have that fresh wave of energy to do more with their skills without having to change what they do offline. They do not also have to change locations to do this, I believe earning income is not complicated and so that is how I want my fellow Ghanaian women and the youth to feel.
What is the spirit behind your offline kids' grocery shop called Mega Kids Mart.
Mega Kids Mart came into being after I gave birth to my second born. Searching for supplies for him was so frustrating. You find the diaper brand you want in a shop and you cannot get the size. You get the size and it is a different brand, so I realised this was a niche I could tap into and do it well because many other mothers were going through this same stressful shopping experience. I say to the Glory of God that business was very good for the few years till competition started coming in.
You also have advertising and branding company called Mega Vision Production Limited, how do you manage all these business entities with the home front?
Hahaha, how to manage multiple income streams is one of my favourite topics when teaching. As human, I cannot do it all, so my husband and I have an understanding. He as a co-founder of the Advertising and Branding Company and manages that while I manage the kids' grocery shop and Mega Skills Hub. I also have people that I delegate responsibilities to. This ensures that all the businesses run smoothly with or without my presence.
Give me a picture of an average Ghanaian woman of your dream?
A blessed woman who has enough assets and wealth to live comfortably and be a blessing to others too. Whilst at the same time having enough time for her family and the work of God.
What are you doing in practical terms to give back to the community in terms of corporate social responsibility?
I have trained many people to acquire skills without charging them any fees and have provided free services to institutions, so their students will come out better prepared as entrepreneurs.
What should the world expect from you this year?
To be the go to person in Ghana when it comes to creating digital products to conveniently have multiple income streams.