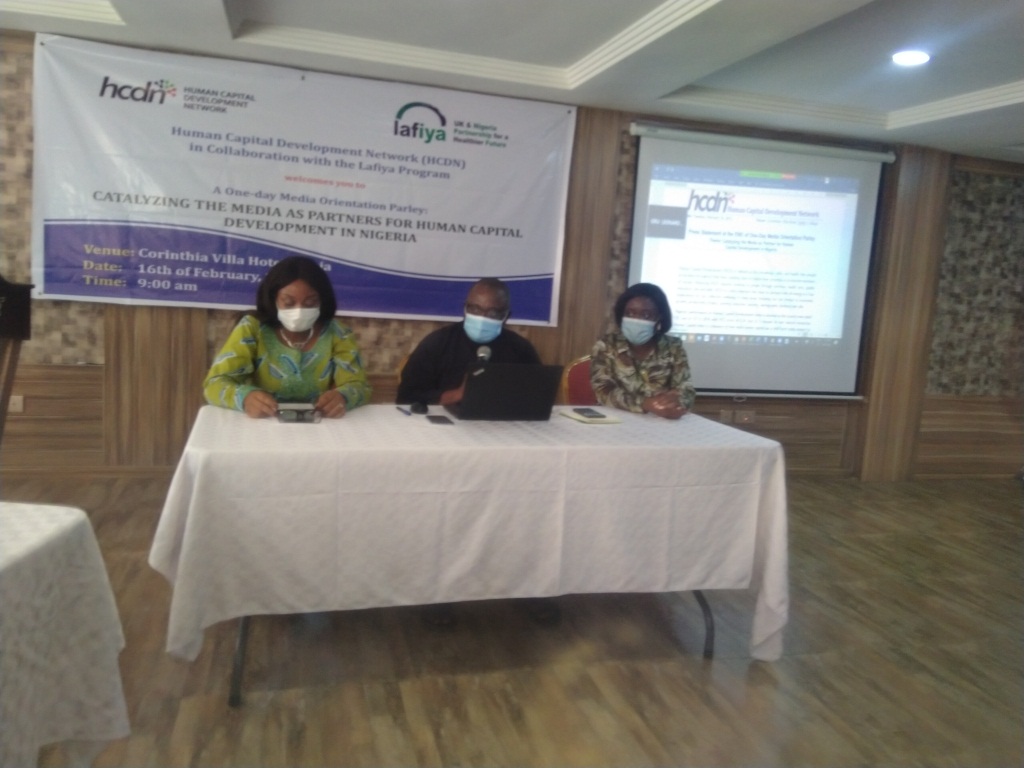 By Sunday Oyinloye
The importance of Human Capital Development (HCD) in the economic growth and development of any nation cannot be overemphasized. With this, one would have thought that it would be given priority attention by African countries but this has not been particularly so by many of them which explains the slow pace of social – political and economic development of these countries. It also explains why the continent has not been able to unlock its economic potentials in full.
Ordinarily, the continent should have used its population as an asset and competitive advantage, and use its youths to drive economic growth. Unfortunately, the leadership in the continent seems not to understand that harnessing individual potentials of Africa's Human Capital is the most sustainable key to economic transformation and social progress, which means that until the right thing is done, the greatness in Africa cannot be seen and felt by the outside world.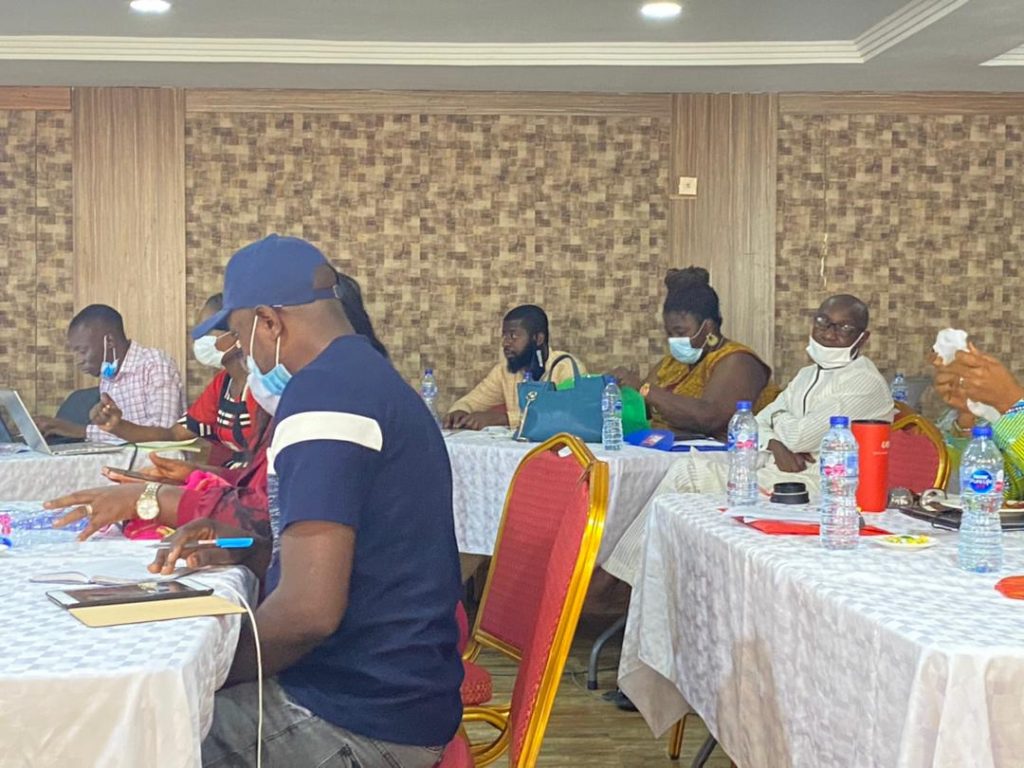 It is therefore not surprising that Africa is regarded as the least developed continent in terms of overall development and specifically in terms of Human Capital Development. To change this narrative and make the future more secured, many have suggested that African governments should consider supporting HCD through sustained investment in the education and health sectors.
The right channel to get the attention of the government, organised private sector and other stakeholders to do the needful is the media. It was on this understanding that Human Capital Development Network (HCDN) with support from Lafiya Project held a day media orientation parley with the theme: "Catalyzing the Media as partners for Human Capital Development in Nigeria".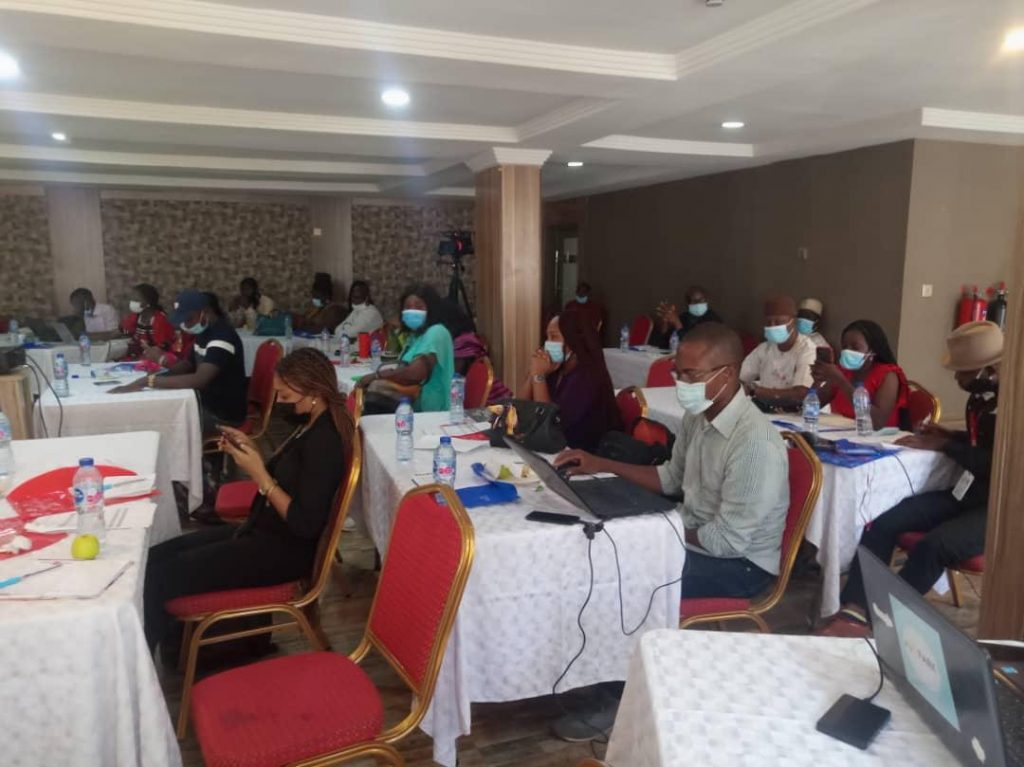 The Human Capital Development Network is a network of development practitioners and Civil Society Organizations established with the aim of advancing the cause of HCD in Nigeria through Civil Society advocacy and accountability. The Network was established in 2018 as a response to the World Bank's launch of the first Human Capital Index (HCI) report.
On its part, Lafiya project aims to increase the number of resources invested in the health sector through civil society advocacy on human capital. It also aims to improve the effectiveness and efficiency of the Public and Private basic health services through health system strengthening and improve the delivery of affordable health services for the poorest populations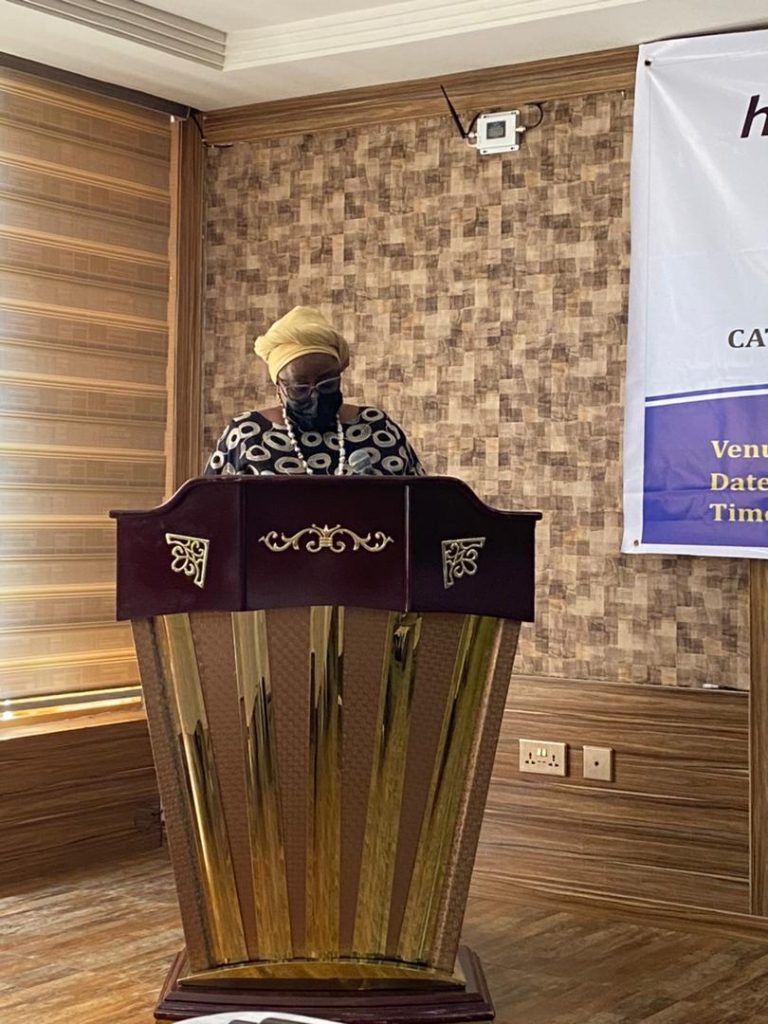 The media parley was aimed at deepening the knowledge base of media practitioners on the concept of Human Capital Development and Nigeria's Human Capital Development vision. It was also organised to equip the media with necessary skills and resources to track, report and publish progress of Human Capital Development amongst other objectives.
In her welcome address, Juliana Aribo-Abude said the media would catalyze the appropriate action and voices to prioritize issues of HCD as key drivers for implementation, transparency, and accountability.
She disclosed that though Nigeria is the most populous African nation, it was ranked 152 out of 157 at a potential value of 0.35 ahead of Liberia, Mali, Niger, South Sudan, Chad and tagging behind Sierra Leone in 2018.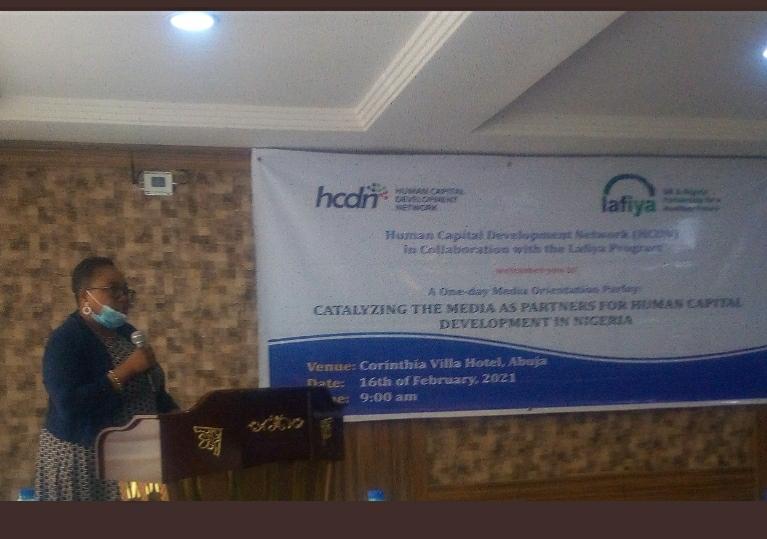 On what it means to the country, Juliana explained that "the implication of this index score is that any child born in Nigeria only has a 34% chance of living up to their full potential due to the unacceptable state of various socio-economic development"
Explaining why the media is central in the efforts to a new narrative, Juliana sad "The media has proven to be a key stakeholder with the ability to advance key developmental agenda to the front burner of socio discuss and action by policymakers, citizens, and others. Hence, building the capacity of Media engaging at the national level will deepen their knowledge base and understanding to engage with Human Capital Development issues."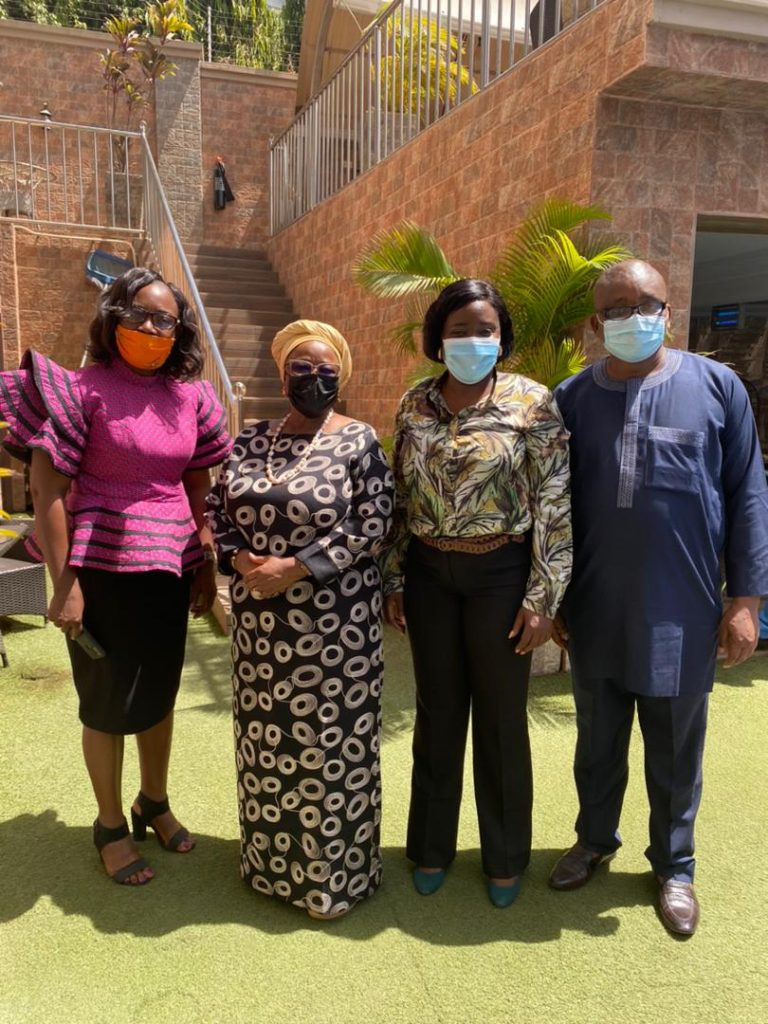 Oluseyi Abejide of Lafiya Project in her goodwill message said the Lafiya project is a UK Department of International Development (DFID) project which focuses on improving the health outcomes for the poorest and most vulnerable.
While reiterating the commitment of the Lafiya to Human Capital Development, Oluseyi disclosed that it is a 7-year project running from February 2020 to January 2027
The first presentation titled "Overview of Human Capital Development and emerging issues "was made by Dr. Gafar Alawode.
The Medical Doctor stressed the need for Human Capital Development in Nigeria. He disclosed that three assets; Health, Knowledge and Skills are needed for Human Capital.
Alawode explains further that to have a healthy and educate able child, there must be investment in the health and nutrition of such a child.
His words" It is important to invest in the health and nutrition of a child. When you do that, you get a healthy and educateable child, and when you have an educateable child, and invest in his quality education, you will have a knowledgeable adult.
"With skills acquisitions, he becomes employable adult who will eventually be gainfully employed and leads to shared prosperity, security and peace in the country."
Alawode is however concerned about the Human Capital Index (HCI) of Nigeria. Human Capital Index is a summary measure of average achievement in key dimensions of human development: a long and healthy life, being knowledgeable and a decent standard of living.
He said Nigeria has a long way to go "because the situation is very bad". According to him, Nigeria's HCI is 0.36, lower than Sub-Saharan Africa. "What this means is that a child born in Nigeria today will be 36% as productive compared to if they enjoyed complete education and full health"
Alawode therefore challenged the media to help create awareness on Human Capital Development and also hold government accountable on issues of Human Capital Development adding "continued trend of low HCI will increase unemployment and create social problems, therefore, as a nation, we should focus on policy thrust that can enhance Human Capital Development".
Another presentation was made by the Executive Director of International Society of Media in Public Health, Moji Makanjuola who sees media as the sword arm of democracy
The veteran Journalist in her paper titled "Engaging the media in advancing development agenda: what lessons have we learned, the trends and opportunities" said the media has a crucial role in the development of the nation.
"Media is essential to every project not just as a means of communication but as a partner in advancing national development. To harness the power of media, there is need for actions to be taken to ensure media is involved in nation building. Media should be a part of every project, not just for storytelling but as a partner through the life cycle of the project" she further explained.
She argued that the government and the implementing partners can only be better accountable and responsible if they know that there is a body monitoring progress against planned targets per time.
On why the capacity of the media needs to be built, Makanjuola said if the capacity of media actors is not built, they will not report from the point of knowledge; there would not be an understanding of the intervention which in turn will leads to misinformation
"I am a media personality and cannot over-emphasize the importance of media in advancing development agenda. My NGO continues to work with development actors to advance development agenda.
"We have worked with different implementing partners in areas such as Fistula and Nutrition under different donors. We are currently the media partner on a consortium of partners addressing Severe Acute Malnutrition (SAM) in 5 states. This includes building the capacity of media to promote addressing SAM in these states
"Our works continues to bring together actors and holds accountable these actors then ensure the success and failures are well documented and reported. Our role is non-partisan it is instead simply for the reality of situation at all time.
"Media needs to always be honest or else it will lose its integrity and reliability. We also harnessed the power of the media to advance the conversation of global food security strategy document which was launched in 2019 in Nigeria" she said
Makanjuola enjoined implementing partners and donors to be deliberate about media engagement and involvement.
At the highly interactive parley, some recommendations were made by the conveners namely Development Governance International (DGI) Consult -Dr. Gafar Alawode, Legislative Advocacy Initiative for Sustainable Development (LISDEL) – Ms. Juliana Aribo Abude, Center for Accountability and Inclusive Development (CAAID) – Ms. Aanu' Rotimi. The recommendations made for Human Capital Development Network are as follows:
The federal government through the Human Capital Development Core Working Group under the National Economic Council should fast track the process of engagement with the tiers of government to further engender HCD as a development policy objective
Increase investments across the health and education sectors evidenced by timely release of budgetary allocations, full release and cash backing of appropriated sums and effective utilization of such funds
Government at all levels should see the current security challenge ravaging all parts of the country as a consequence of under-investment in the human capital of the citizenry and therefore consider HCD investment as a potent intervention towards accelerated growth, shared prosperity, enhanced productivity of the citizenry and enduring peace
Ensure greater transparency and accountability in social investment especially for health and education expenditures
Foster citizen participation in the design, implementation and evaluation of HCD-related interventions to enhance ownership of such interventions at the grassroots
We call on the three arms of government at both Federal and State levels to engender HCD as policy objectives for national progress and deploy available resources towards design and implementation of policy thrust articulated in the Nigeria's HCD vision document
Various Ministries, Department and Agencies (MDAs) of government should work together to ensure synergy in the design and implementation of HCD related policy thrusts across sectors.
The Nigeria Governors' Forum should ensure the state Governors include HCD on their priority agenda, follow-up on implementation and encourage knowledge sharing amongst the governors
The Media and Civil Society should raise and sustain the accountability bar for HCD policy action and ensure that government across all tiers make adequate budgetary provision for HCD-related policy thrusts without compromising efficiency of resource utilization. The CSOs should scrutinize the manifestoes of the political parties for HCD-related content and demand for reprioritization of HCD action
Religious and traditional leaders should support with awareness creation and encourage their subject and followers to support the HCD vision.
There is no doubt that the media practitioners that attended the parley have been impacted with more knowledge on Human Capital Development. It is also heartwarming that they made commitment to focus more on issues relating to Human Capital Development. Nigerians will now wait to see how far government and the organised private sector implement the recommendations of Human Capital Development Network as the media holds them accountable