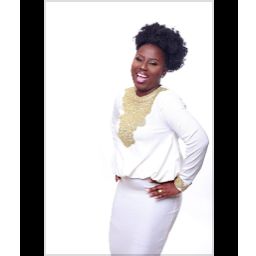 Diana Hamilton is a gifted African contemporary artiste who has honed and nurtured her talent over the years which has made her as one of the industry's best-loved talents. She is an astute song writer and has become one of African gospel's most talked-about talents across the world. Her ministry has taken her to various countries including USA, Italy, Belgium, Canada, Ghana, Holland and Germany and Israel.
She has five albums to her credit and working on a sixth. She released her fifth album titled "I Believe' in September 2018 which is receiving tremendous airplay. The video to the 'Mo Ne Yo', the title track of her latest album, has over 10 million views on YouTube with the video winning numerous awards. Her latest single 'Adom (Grace)' is also receiving extensive airplay across the nations and has almost 3 million views on Youtube. In October 2018, Mo Ne Yo was number 3 on the AstepFWD UK Gospel Music Charts and Wasem was number 1 in the African gospel music charts in December 2019.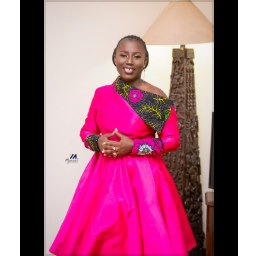 The Gospel Artiste has received nominations for several awards and has won the following awards: Best Artiste Europe at the Africa Gospel Awards 2011, Best Female Vocal Performance at the Ghana Gospel Industry Awards 2012., Best Female Act and Best Gospel Act at the Ghana Music Awards Europe 2012, Best Female Artiste at the Africa Gospel Awards 2014, Trailblazer Awards at the African Gospel Music & Media Awards London 2017, Female Artiste of Excellence at the African Gospel Music & Media Awards London 2017, Winner-Wise Women Awards 2017, UK (Woman in Music Ministry Category), Community Award- African Gospel Music & Media Awards 2017, 2018 Best Song, National Gospel Music Awards, Gospel Artiste of the year at Ghana Entertainment Awards USA, Gospel artiste of the Year, Vodafone Ghana Music Awards 2019, Song of the Year, Vodafone Ghana Music Awards 2019, Gospel Artiste of the Year (Ghana Music Awards UK 2019) Gospel Song of the Year(Ghana Music Awards UK 2019), Female Artiste of the Year and Gospel Artiste of the year (3 Music Awards). Her video for Mo Ne Yo won 3 awards at the GMIA UK Jump Awards
Diana volunteered as a peace ambassador in recent elections in Ghana. She has also been involved as an advocate for 'Healthy Lifestyles" in Ghana and also supports various charitable causes through her foundation (Diana Hamilton Foundation) and remains a mentor for many upcoming gospel musicians.
The international singer in this exclusive interview with Sunday Oyinloye, Publisher Green Savannah Diplomatic Cable speaks about her career, family and charity works
Excerpts:
How was it growing up with an Apostle father; was that responsible for your career in gospel music?
Growing up with an Apostle father was a beautiful thing because I watched one man be a father to me as in physical father who would listen and care for me. That same person also offered spiritual cover for me and was also an Apostle to everyone else around us. It was such a good thing. Did he push me into doing gospel music? No he didn't. It was a life style I loved. There was no pretense, it was a lifestyle and so, I wasn't forced into it.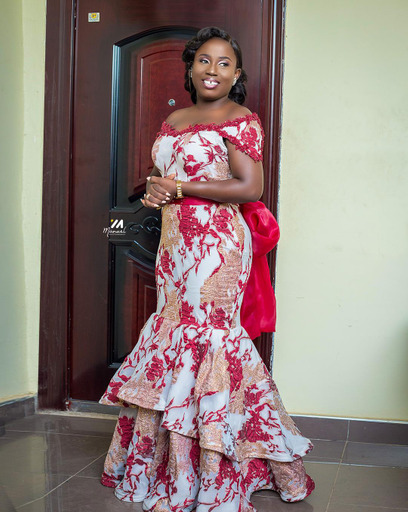 What was the motivation behind your debut album, Osoro bakasa?
At that particular time, a sister of mine was going through a lot in life. She was in US that time, and I needed God to speak on her behalf, Osoro bakasa was as a result of that. Someone wrote the song for me and that song just stood out, knowing what my sister was going through at that time.
You trained as a Nurse; don't you think you would have been a better Nurse than a singer?
Ohh. I think I am good at everything I do .When God gives you an assignment; He gives you every resource that you need to accomplish it. I love to sing. Nursing is my profession; I was trained for it. But when I am at work, I perform as a Nurse should do. When I am on stage or at home and praying towards music, I do it well. In every office that I enter into, office of a Nurse or office of a Minister of the gospel through music, I do it well.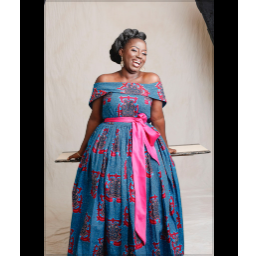 What role has your husband played in your music career?
He has done a lot in my music career; physically, spiritually, emotionally and financially. He's played all these roles. He is my husband, friend, confidant, and prayer partner. He is like the backbone, he is a rock, father to my children, and he gives me peace of mind to go out. Joseph is also my biggest critic as well. So, he's played a huge role in my ministry. He does a lot of research. You might not see him physically in front of the camera, but he is behind the camera making sure that everything is done and done well. Joseph has a good relationship with the team. He plays a great role in my ministry as a friend, an executive member of this ministry, and a father figure to my children. He gives me stability, he is my lover; the list goes on and on.
How did you meet Joseph and what was the attraction?
I met Joseph at a church conference. I won't say it was love at first sight, but I will confidently say that I married my friend. Our relationship was built on a beautiful friendship over the years. For me, the attraction was his love and respect for me and how we loved each other's company. And we have grown over the years with a lot of mutual respect, understanding and friendship.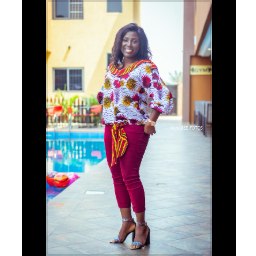 What makes you different from other gospel singers?
God calls everyone for a purpose and so everyone has their calling and we are different from each other based on our calling. With that, the grace upon our lives is different but the goal is the same; to win souls for Christ, so that He will be glorified in our lives. That is what differentiates us from each other.
It took you about six years to give birth after wedding, how would you describe those years?
My twins came a little under six years after our wedding, but I must say that those years were difficult, but when I look back, I didn't feel as long as it looks now because I was occupied with other things. As a couple, we were engaged in many activities, the ministry was there, I was singing, I was working and so, the time came quicker ,but it was difficult. Every month, I was hopeful. And every month came, the story was the same, but we never lost hope. As a couple, we knew that it was only a matter of time. The other beautiful thing is that there was no pressure from my husband, his family or mine. Yes, it was difficult for us, but the pressure wasn't there.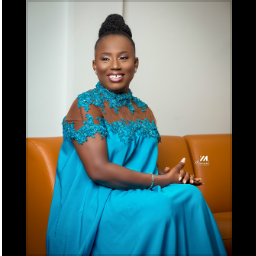 What was the most memorable moment of your career?
There are lots of memorable moments in my career. For every testimony that comes through my phone in form of text message, instagram, or Facebook, I cherish those moments, and I hold on to them. It increases my faith; it gives me the assurance to move on and I hold those moments very dearly to my heart. And for every time we have held an event and it was successful, those moments are also memorable.
Are you a fulfilled singer?
God says our latter shall be greater than our former, and so I always know that greater things are ahead. I am happy for the now but I trust God who I know will take us further than we are now. And so, I am always grateful to God for what He has used us to do. My faith is always increasing knowing that it can only get better than it is now.
What should your fans expect from you this year and what are you giving back to the community in terms of corporate social responsibility?
A lot; there is a lot we are doing, a lot of songs line up. We have just released " Adom" and we also have a couple of things to do. New songs and new programs are coming. In terms of corporate social responsibility, there is the Diana Hamilton Foundation that helps students at tertiary education level. We support young people who need help. We are also drilling boreholes for communities that do not have water supply. Very recently, we drilled a borehole for a community in the Northern Region part of Ghana. We have other ones lined up. We also support hospitals with supplies. In addition, we give back to the community in terms of training. There is also the Fashion side of Diana Hamilton Foundation which has taken off beautifully; new lines are coming. We give employment to people who are trained in making outfits.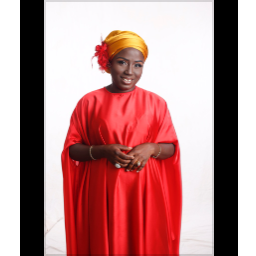 Do you get advances either directly or indirectly from men who might want to ask you out because of your fame?
I came into the industry already married. I hear people make advances towards people. However, let me say this; some people just like to be in your company, but advances as in sexual, no, I don't think that has happened, though you might get some odd persons sending you odd messages at odd hours. I married before ministry took off, so I think that was a blessing for me