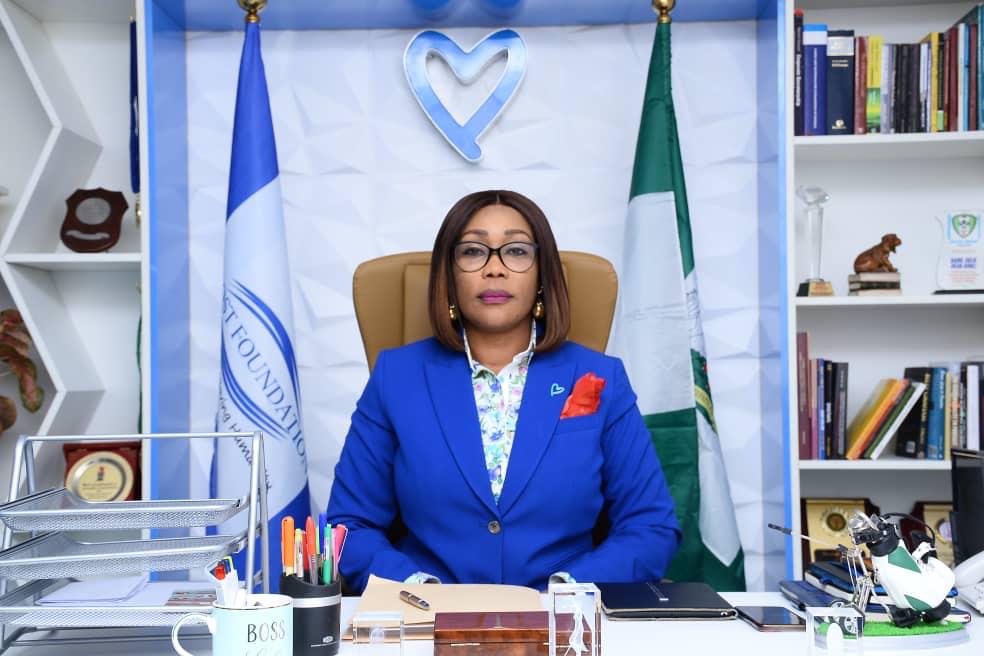 The Chairman Board of Trustees of United Nations Voluntary Trust Fund for Victims of Human Trafficking (UNVTF), Dame Julie Okah Donli has made case for women across the globe saying they are not only fit for procreation and home keeping.
Julie who is the immediate Director General of the National Agency for Prohibition of Trafficking in Persons (NAPTIP) says all forms of discrimination against women in all parts of the world must stop and women facing injustices, social discrimination and gender bias should speak up.
The UNVTF Board of Trustees Chairman who spoke with Green Savannah Diplomatic Cable congratulated women across the world and encouraged them to be strong at all times
Her words; "I congratulate women all over the world on the occasion of this year's International Women's Day Celebration. Every 8th day of March is set aside to celebrate and honour the achievements of women in various professions and leadership positions.
"This Year, The UN Women theme for the International Women's Day is "Women in leadership; Achieving an equal future in a Covid-19 World". The theme acknowledges the efforts of girls and women at breaking barriers, pulling down strongholds and channeling new frontiers in different fields of human endeavour despite the challenges posed by the Covid-19 pandemic.
"The assumption that women and girls are only fit for procreation and for home keeping is erroneous assumptions that not only discriminates against women and limit their abilities but one that places a hindrance on the complimentary roles of men in the society.
"These limitations and stereotypes have obvious consequences on the society and so I ask, why do we continue to overvalue one gender at the detriment of the other? Once again, the covid-19 pandemic has proven that men and women are meant to complement each other rather than compete with each other. As women, we must realise that we have all it takes to pilot the affairs of our society to enviable heights.
"Along with Ngozi Okonjo Iweala ,Kamala Harris and other career women including wives, mothers, single mothers, daughters and girls all over the globe, I am making a clarion call to women to choose the noble part of speaking up against injustices, social discrimination and gender bias that is bedeviling our world.
"I look forward to a post Covid-19 society where appointments and promotions are awarded based on competence and performance rather than by gender affiliations. Women are great, no controversy."