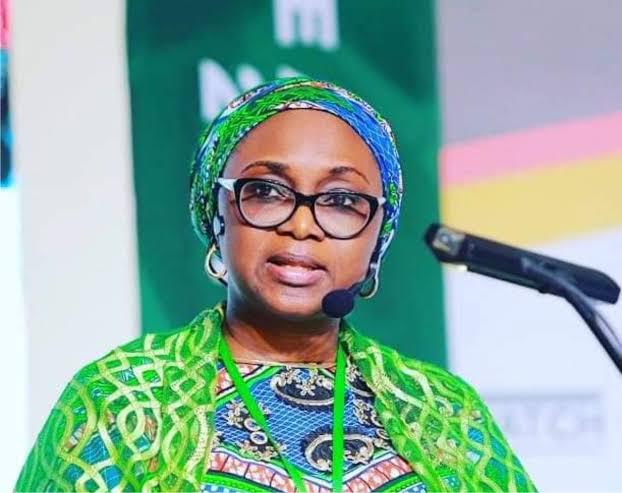 Dr. Amina Aminu Dorayi is a physician and public health professional with 17 years' extensive experience in designing and managing health system and sustainable development programs aimed at improving the health and wellbeing of women, girls and communities. She is currently the Nigeria Country Director at Pathfinder International where she provides overall strategic leadership and oversees the programmatic and operational management of Pathfinder activities in Nigeria. Prior to this role, she served as a Technical Director at the USAID-funded Sustaining Health Outcomes through the Private Sector Plus (SHOPS Plus) project and a Senior Technical Advisor for Abt Associates. She was also the Associate Deputy National Program Manager and Director of Service Delivery at the DFID-funded Partnership for Transforming Health Systems Phase II (PATHS2) project. Dr. Amina served as the Employee Advisory Committee (EAC) Representative for the Africa Region of Abt Associates. She is a member of the Nigerian Medical Association, Medical Women's Association of Nigeria and the American Public Health Association. She is also an Independent Review Panel member for the Internet Society Foundation, where she reviews, rates and recommends funding applications for the foundation. She is on the Advisory Board of Family Empowerment Media; an international organization focused on enabling informed family planning decisions through radio-based communication .Dr. Amina Aminu Dorayi holds a Bachelor of Medicine; Bachelor of Surgery (MBBS) degree from the Ahmadu Bello University Zaria, Nigeria and a Master of Public Health (MPH) degree from the University of Liverpool, UK. She has also attended various national and international professional development courses, including one on Project Management in Global Health from the University of Washington and Improving Quality of Health Services at Harvard School of Public Health in Boston.
The Country Director of Pathfinder International in an exclusive interview with Sunday Oyinloye, Publisher Green Savannah Diplomatic Cable speaks on sexual and reproductive health and rights, impact of Pathfinder international in Nigeria, as well as other issues affecting the wellbeing of women.
Excerpts: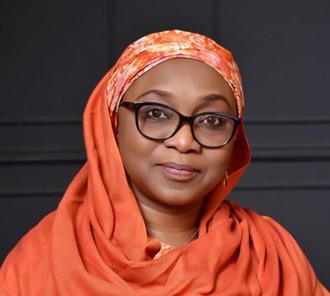 Since the late 50s your organisation has been working to increase access to sexual and reproductive health, why the choice of this area?
Thank you for your question. The choice of the area we work in (sexual and reproductive health and rights) is driven by our conviction that all people, regardless of where they live, have the right to decide whether and when to have children, to exist free from fear and stigma, and to lead the lives they choose. Since 1957, Pathfinder International has worked to increase access to sexual and reproductive health and rights and promote healthy pregnancies. We work with partners in the public and private sector to mobilize communities most in need to break through barriers and forge their own path to a healthier future. At present, Pathfinder International works in 21 countries including Nigeria, where we have been present since 1965. Nigeria is a priority country because of our peculiar context. Currently, our estimated population is over 200 million, out of which about 46 million are women of reproductive age (15-49 years). Statistics shows that every Nigerian woman delivers an average of more than 5 children in her lifetime and every year, 58,000 women die from pregnancy-related causes. On average, this comes down to about 158 women dying from complications of pregnancy and childbirth every day.
This is more than any other country in the world, so Pathfinder in Nigeria focuses on providing life-saving services to communities most in need. Considering the sobering statistics of pregnancy related complications in Nigeria, it is necessary to improve access of a wide range of sexual and reproductive health services, which include skilled attendance at birth and family planning information and services. It is important to note that family planning or use of contraceptives reduce the number of high-risk pregnancies and prevents unwanted pregnancies, some of which result in unsafe abortion, one of the leading causes of maternal deaths globally.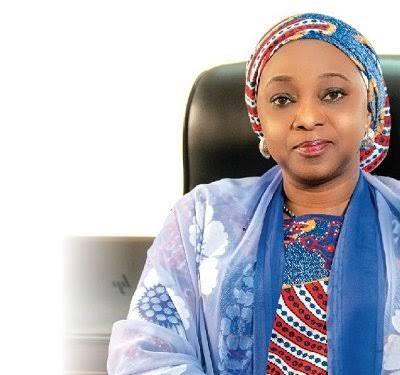 What impact has Pathfinder International made on the use of contraception and what challenges do you encounter in fulfilling this mandate?
As I pointed out earlier, contraceptive use is a life-saving intervention because of its relationship with maternal and newborn mortality. Many women and even girls are in need of these services but may not have access, especially those located in hard-to-reach communities. In the course of my work, I have met many women that use unimaginable and unsafe methods to prevent, delay or abort pregnancies mostly because they are not informed of a better method or do not have the financial or physical means to access them. Over the years, Pathfinder International has made remarkable impact in the sexual and reproductive health of women, men and families worldwide. Our approach is to collaborate closely with partners to reach the most vulnerable populations, including those who have been displaced due to conflict and natural disasters. In Nigeria, we work closely with decision-makers at the national and sub-national levels to advocate for prioritization and funding for family planning activities to make sure contraception is available wherever it is desired. We also strengthen capacity of health centers, and community health workers so more people in more places have access to the contraceptive information and services they need. In addition, we make sure a wide range of contraception is available in the places we work so all people can choose the method that's best for them. We connect communities and health systems so people receive the services they need and the quality of care they deserve and we also talk to men, religious leaders, and other key players to eliminate all biases and misconceptions that can prevent contraceptive use. Our programs empower millions of women, men, and young people to choose their own paths forward.
Obviously, we have faced some challenges in our work, particularly affecting our ability to markedly improve our health indices. In Nigeria, despite the high awareness of FP, there is very low uptake as only 12% of married women use a modern contraceptive method. Adolescents also continue to face challenges, including early sexual debut, early marriage, teenage pregnancies, unsafe abortion, sexually transmitted infections (STIs), HIV and AIDS, and other life threatening SRH problems. Inadequate financing remains a significant and overarching barrier to women and girls realizing their sexual and reproductive health and rights, further compounded by the deeply entrenched socio-cultural barriers that lead to poor health seeking behaviors of women and girls. At the service delivery points, there are still many health facilities that do not offer quality services due to lack of adequately trained service providers, biases in service provision, inadequate equipment, and infrastructure (including data) to support service delivery. These contribute to limited access to quality and affordable sexual and reproductive health services.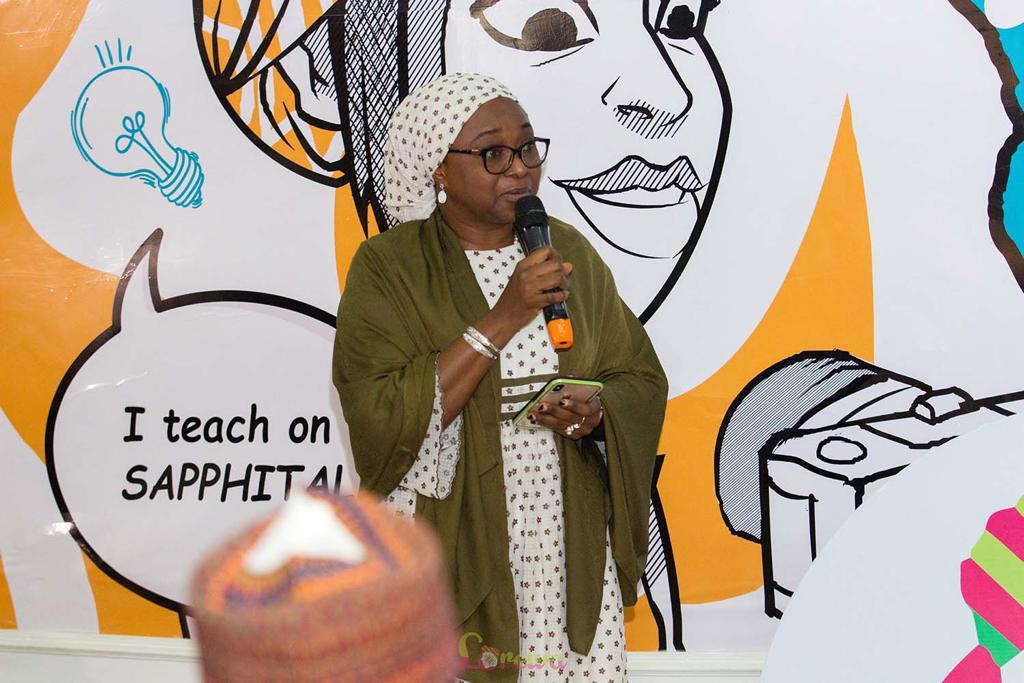 There are still concerns about women dying from preventable pregnancy related complications, how can this be checked by the community and the government?
This is another great question and one that is to be asked by everyone, especially in our country. Mahmoud Fathalla, a renowned Obstetrician and Gynecologist once said that "Women are not dying because of diseases we cannot treat… they are dying because societies have yet to make the decision that their lives are worth saving" This is one quote that is always at the back of my mind and which propels me to continue to do what I do despite the numerous challenges. In my earlier response, I shared that Nigeria contributes significantly to the global burden of maternal and newborn morbidity and mortality and you will agree with me that this should not be acceptable. As a country, we have all it takes to reverse this narrative, but we can only succeed when all levels of government, private sector and community actors agree that this is a priority and take all necessary actions to save the lives of women, girls and even children. The good thing is that reducing or even eliminating preventable pregnancy related complications is not 'rocket science' and does not need high end solutions. Simple, evidence-based, high impact solutions have worked in many settings, including some parts of Nigeria. When you consider various levels of the health system, there are some critical interventions that need to be prioritized. First, there should be adequate funding to the health sector. Ideally, 15% of our total annual budget should be allocated to health as in the Abuja declaration. The funds should also be released on time and expended in a transparent manner. Our health facilities should be upgraded to meet quality standards, including provision of sustained water and power supply. Health workers, including community health providers need to be adequately trained and motivated to provide non-judgmental, friendly and rights-based care, and all essential commodities and supplies should be made available even at the primary care level. We should also remove all barriers (physical or financial) to accessing care, building on the current drive towards universal health coverage. Also important is investing in community strategies to build trust for the health system and address the deeply entrenched socio-cultural barriers and gender imbalance that lead to poor health seeking behaviors of women and girls. Once women and girls continue to have unequal access to education and resources, they will keep lacking the agency to make choices about their bodies and this reinforces their vulnerability towards accessing quality health care. The social determinants of health therefore must be addressed as well, in order to markedly reduce preventable pregnancy related complications.
Pathfinder champions sexual and reproductive health and rights. General speaking would you say these rights are adequately protected by the community?
Sexual and reproductive health and rights cover a wide spectrum of issues, from ensuring access to contraception to everyone that needs, to preventing maternal and newborn morbidity and mortality, sexually transmitted infections, cervical cancers and addressing violence against women and girls. It is very important to uphold these rights because they are not only central to the lives and wellbeing of women, girls, children and families, but they are also critical for a nation's sustainable development. In Nigeria, we have not done so well in protecting these rights and no wonder we are where we are developmentally. It is important to note that the future of our society is at risk when we continue to neglect these fundamental and basic human rights because the boomerang effect is enormous and can impact on almost all sectors of our society for many years to come. I also want to reiterate that protecting sexual and reproductive rights is not only the responsibility of government. Citizens need to also take it upon themselves to know their rights and hold governments accountable to do the needful.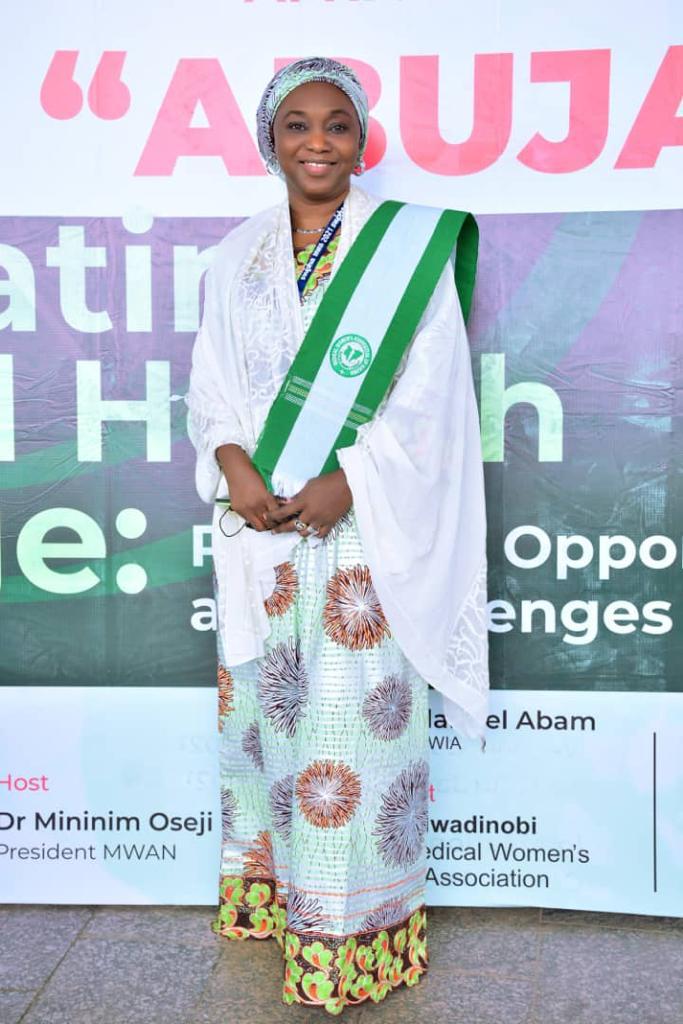 How much of cooperation are you getting from stakeholders and can it be better than it is?
As an organization, we underscore the importance of collaboration and our programs always align with the priorities of government and the needs of the communities we serve. Our stakeholders include government partners, local and international civil society organizations whose objectives align with ours, the private sector, and community members that serve as gatekeepers of our societies. I can say we enjoy a good level of cooperation because we are deliberate in making sure we remain true to our mandate of playing a supportive role to the government in order to meet the goals that our health policies have outlined. For example, we have a National Health Policy and Strategic Health Development Plan, a National Reproductive Health Policy and even a National Policy on the Health and Development of Adolescents and Young People in Nigeria – and these clearly state our priorities as a country and how we intend to achieve our goals. Pathfinder International provides technical assistance or support towards bridging the gaps outlined in these policies so our objective is to facilitate improved health outcomes in line with our national priorities. To this end, we plan, implement, and monitor all our programs alongside government counterparts, relevant CSOs and communities. We believe the private sector has a huge role to play especially since governments do not have the required resources to ensure the entire population, especially those underserved and in hard-to-reach communities are covered. Some of our projects therefore focus on strengthening the private health sector and facilitating strategic collaboration with the public sector. Initially, it was not easy to get the private sector on board because of some challenges with public-private partnerships. However, this has improved, and we are still learning how to better coordinate to achieve common outcomes. I would also like to say a bit about the communities we work. We have over the years learnt that when the communities we serve understand from the onset, how development programs benefit them in the short and long run, they are the best architects of the strategies that will work. Often, there are existing community structures that we build on to support interventions because these platforms outlive any particular project.
Proper record keeping is a big deal in Nigeria what effects does this have on maternal and newborn health?
As I said earlier, the health information system is one of the WHO health system building blocks. This is because of the central role that information plays in our work. For maternal and newborn health – just like for all other health intervention areas, we need to know what is going on to make informed decisions and prioritize investments especially when resources are scarce. For example, health information is used to identify the most common causes of maternal and newborn mortality and to effectively address them; investments are prioritized towards building capacity of health workers and providing life-saving equipment and supplies. A well-functioning health information system also helps us to identify other social determinants of maternal and newborn health such as age, literacy, economic status and even residence. With this data, interventions can be targeted at populations most in need. Basically, data/health information serves as an objective evidence of where we are as a country, and this is important now more than ever, when countries have come together to set global goals such as the Sustainable Development Goals and FP2030 commitments. Without quality data, we will not know what we are contributing to the global goals and if progress is being made. In Nigeria, we still have a lot to do to ensure data generated from our health facilities is of high quality so at Pathfinder, we always incorporate HMIS interventions in our service delivery programs to further strengthen the health system in the states we work in.
What projects are you working on and how will the projects impact on the community?
Pathfinder is implementing a couple of projects in Nigeria. One is called the Advance Family Planning project funded by the Bill and Melinda Gates Foundation through Johns Hopkins University. The project aims to support to countries fulfill their FP2020 commitments by advocating for improved access to and use of quality, voluntary family planning services, information, and supplies by increasing funds, decreasing policy barriers, and increasing the importance of family planning among policymakers at national and subnational levels. Pathfinder has been implementing the AFP project in Nigeria since 2014, working with local champions (Advocacy Working Groups – AWGs) to advocate for increased budgetary allocation and enabling policy environment for FP at the subnational level. We also work with the media, building their advocacy capacity to amplify the voices of the AWGs through different media platforms. The project was implemented in 12 states – Benue, Cross River, Gombe, Kaduna, Kebbi, Kwara, Lagos, Nasarawa, Niger, Ogun, Oyo and Plateau, but is now in its final phase and currently in 5 states – Gombe, Nasarawa, Niger, Ogun and Plateau.
The second project we are implementing is called Saving Mothers Giving Life (SMGL 2.0) in Kaduna state, funded by MSD for Mothers. This project aims to replicate a Total Market Approach for improving maternal and newborn services that was successfully implemented by Pathfinder in Cross River state, achieving a 66% reduction in maternal mortality ratio and 47% reduction in perinatal mortality rate in supported facilities. We are working with 25 private facilities to improve access and quality of maternal and newborn health services, including institutional deliveries and strengthen collaboration and partnership between Kaduna state ministry of health and the private health sector.
Currently, we are rounding up an Optimizing HIV Investments for Impact Project as a sub-recipient to FHI360 under the Global Fund Grant. The project contributed to Nigeria's national goal of expanding Comprehensive Prevention and Treatment interventions aimed at reducing new infections and HIV associated morbidity and mortality in different population subgroups in line with the National AIDs Indicator and Impact survey (NAIIS).
With the onset of the COVID-19 pandemic, Pathfinder developed technical and programmatic guidance to ensure staff and beneficiaries remain safe while business continues through the course of the pandemic. This was used to guide the adaptions of our interventions to ensure continuity for sexual and reproductive health services in supported sites. We collaborated with community-based organizations to scale up differentiated service delivery options for HIV clients in supported facilities, including multi-month dispensing and home and community drug distribution, so access to reproductive health services is not impeded by the pandemic. With funding from MacArthur Foundation, we also supported the Risk Communication and Community Engagement Pillar of the government's COVID-19 response leveraging on already existing networks and in collaborating with faith leaders and traditional institutions to spread COVID-19 messages, educating communities on the pandemic and the protective measures necessary to curb its spread.