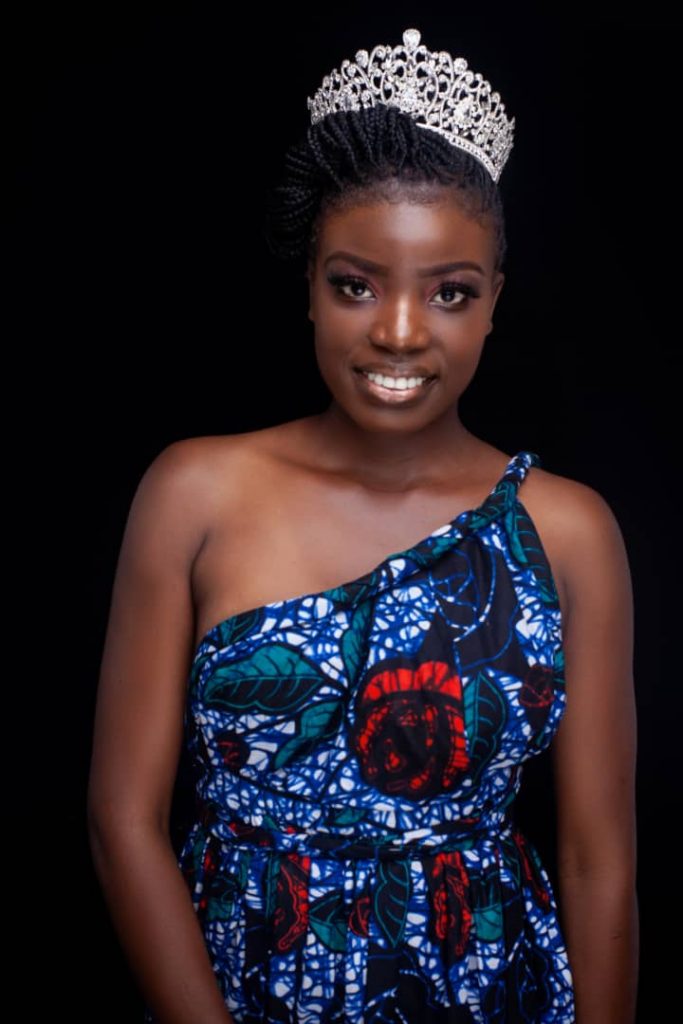 Idah Muke is a Physiotherapy student of Lusaka Apex Medical University, Zambia. She was recently crowned Miss Culture International Zambia and will be representing her country at the Africa Miss Culture International Pageant in South Africa come October, 2021. Idah is also the Ambassador of Zambia Traditional Dance Association.
She speaks exclusively to Green Savannah Diplomatic Cable about African culture, food and climate change.
Excerpts: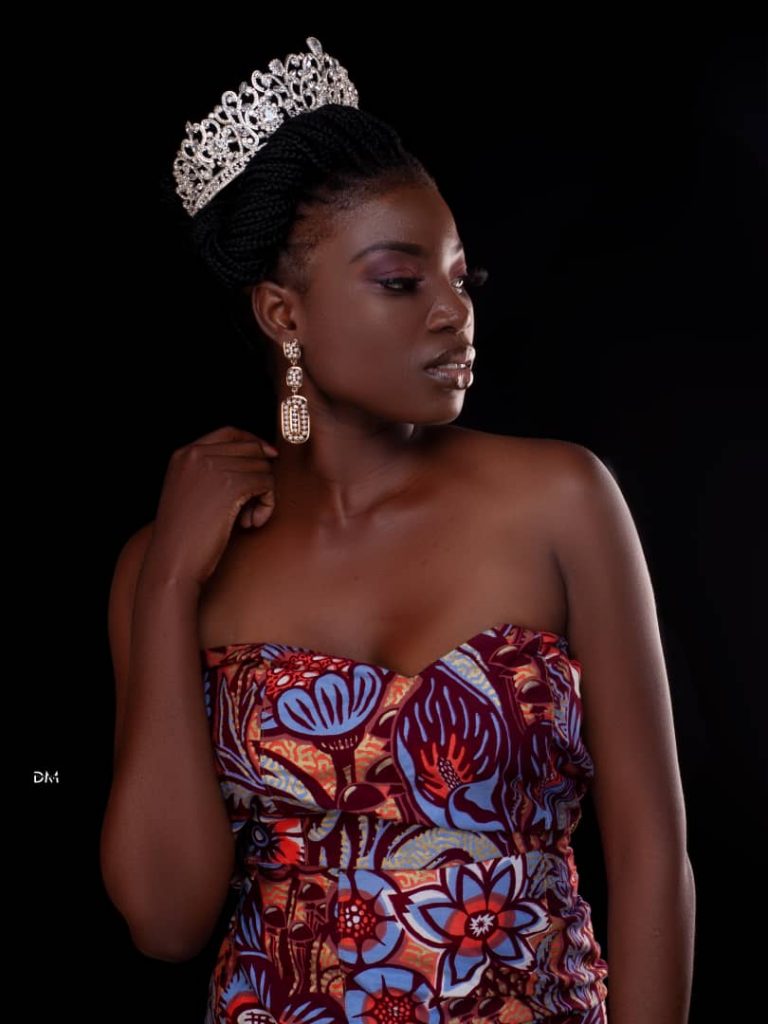 What went through your mind when you were crowned Miss Culture International, Zambia?
I couldn't believe I had won at the time. It was a roller coaster of emotion. It was a difficult task to complete. We had some very talented models on the roster, and they all put up a strong fight. I put in so much effort for it, and I'm so happy that it paid off.
Would you want to tell us what influenced your passion for culture?
The first thing I've noticed is that we're gradually losing our history. The second point is that we've begun to deal with other cultures. Finally, most young people are unaware of their own history. I understand that certain elements of culture are negative, but the majority of it is positive and contributes to our development as individuals. What I really want is for us to accept our African culture, and I'll do whatever I can to encourage it.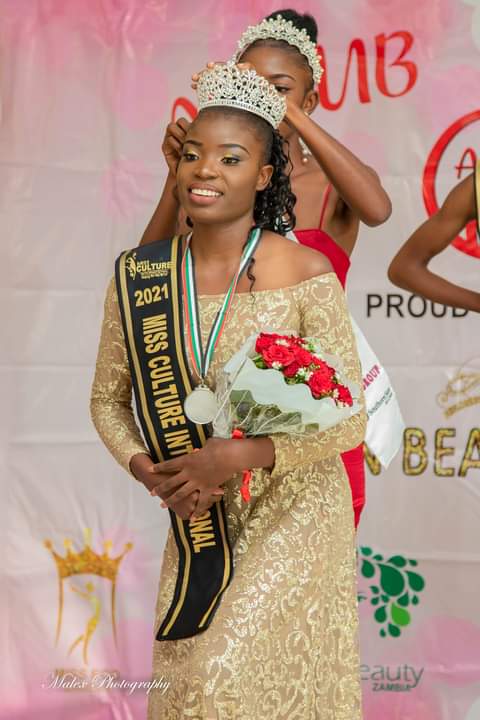 What is your role as the Ambassador of Traditional Dance Association?
My job as an Ambassador is to teach, encourage, and preserve our culture through various aspects of our lives, such as dances, which have many messages to convey. Our songs are used to heal, teach, lament, and inform us about how our people used to interact through music and dances. Just like during the Miss Culture International Pageant, when I performed a dance. It depicts how a young girl is honored as she hits puberty.
We learnt that you also intend to promote African foods?
I believe that food plays an important role in our African culture and heritage. We have healthy foods as Africans. Our African foods are healthier, naturally produced, and delicious. I just want to share the love, care, and joy we have when cooking food with the rest of the world. When drying cassava or making peanut butter, for example, we put a lot of effort into it. When cooking food, stories are told and songs are sung about themes that are dear to our hearts, such as peace, respect, imagination, and love. In our diverse woodland, we have our wild fruits, wild vegetables, honey, and other foodstuffs. All we need to do now is protect our source so that we can continue living in good health.
Why are you passionate about climate change?
There is only one earth. This is where we call home. We get so much out of it, but it's on its way out. We must save it so that it can better serve us. We must look after it. As young people, we must ensure that our natural resources are protected and preserved in order to safeguard our future. We would be the ones to suffer the consequences of climate change if we allow the world to be ruined today; we and future generations will be left with nothing. I also believe that culture and the environment are inextricably linked, since culture would not exist without the environment. So I'm standing up for Mother Earth, and I'm hoping that my fellow young people can join me so that we can care for and protect our environment.
How can cultural promote unity and development in Zambia and indeed Africa?
Learning about culture is vital because it allows us to appreciate our rituals, practices, values, languages, art, and fashion. This will also help us recognize that, while we may appear to be different from one another due to race, tribe, ethnicity, faith, or heritage, we all share common interests. For us, our families, our mates, and our communities, we all want a better life. And that what we have in common is much greater than our perceived differences. Earth is our home, and we are all one nation.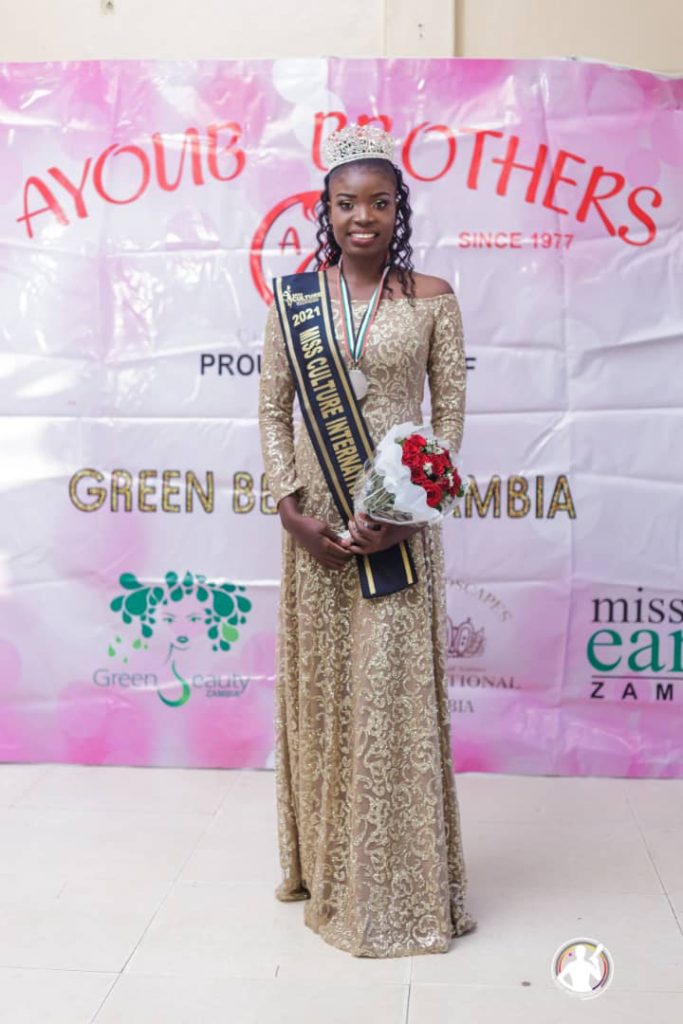 What should Zambians, particularly the youth expect from you?
I believe it is past time for us, the youth, to take the lead in shaping the future of our beloved Zambia and Africa as a whole. We must develop in all facets of our lives, and the best way to do so is to accept and understand who we are through the proper education. We must return to our origins. We must encourage, teach, and preserve Zambian culture and way of life, which includes, but is not limited to, our food, dances, and, most importantly, our environment. This can only be accomplished if we, the youth, take on leadership positions. And I can assure my fellow young people, as well as Zambians in general, that I am ready, willing, and able to fight for the betterment of our nation.