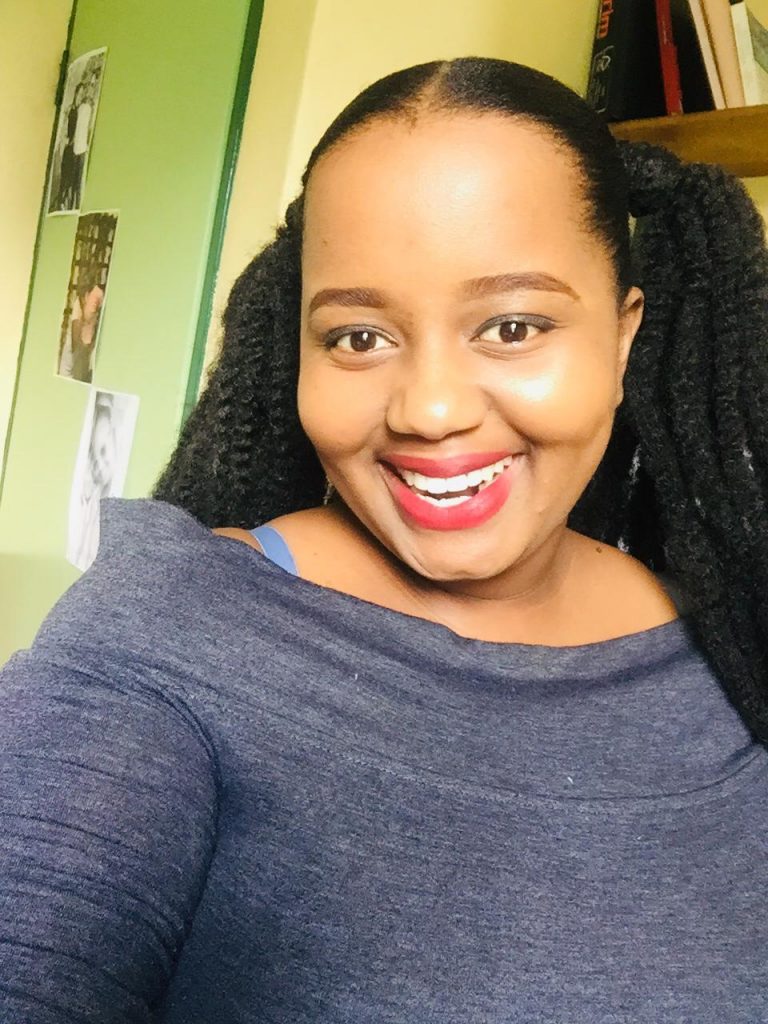 Rethabile Makhetha is a Sociology student at the National University of Lesotho. She is a feminist and passionate about making Lesotho a better place for women and children. Rethabile is the founder of a campaign called #AmISafe that protects victims of rape within her institution through couselling and making sure that the school is safe for them to study. She also has a movement called Girls with Vision that provides girls with free sanitary towels
Rethabile in this interview with Green Savannah Diplomatic Cable speaks about #AmISafe campaign and her movement.
Excerpts: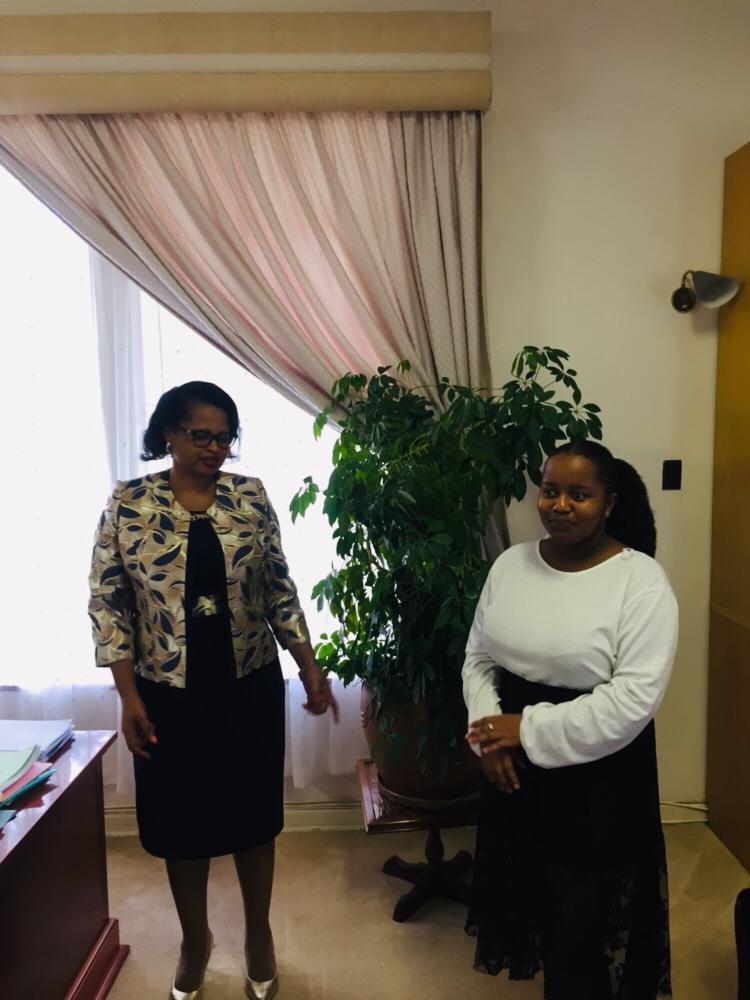 Why did you start #AMISafe campaign at the National University of Lesotho?
The campaign was inspired by a conversation I overheard suggesting that girls who wore certain clothes such as revealing ones like short skirts deserved to be raped so that they can learn their lesson. The outfits were labelled as inappropriate and seductive. It moved me as I could not believe that there are still people who hold that kind of mentality. I wondered what kind of evil people they were to wish such a horrible thing on women. It dawned on me that we are not safe and wondered how many more people wish rape on us as girls around the National University of Lesotho community; therefore I took it upon myself to propose an idea to the Pro Vice Chancellor of National University of Lesotho, Beatrice Ekanjume that we collaborate to end rape mentalities and rape itself in my school.
What was the attitude of male students to the campaign when you started?
Most of them laughed about it, they were not happy at all because one of the aims of the campaigns is to stop men from making nasty comments about women's clothing. They thought I was bluffing and do not see the seriousness of the campaign but others were very supportive. I was glad to see that there are still men who care about the wellbeing of women in my school. God bless their souls.
What impact have you made since you started the campaign?
Most students now know that they can report rape or report anyone who has sexually offended them without the fear of being judged. Most of the rape victims were scared to speak up but the campaign assures them of their safety and is even offering them counselling services to deal with the trauma. Also, some men are now scared to even force themselves on women because they know the consequences that would arise from such action. The victim will report and they might go to jail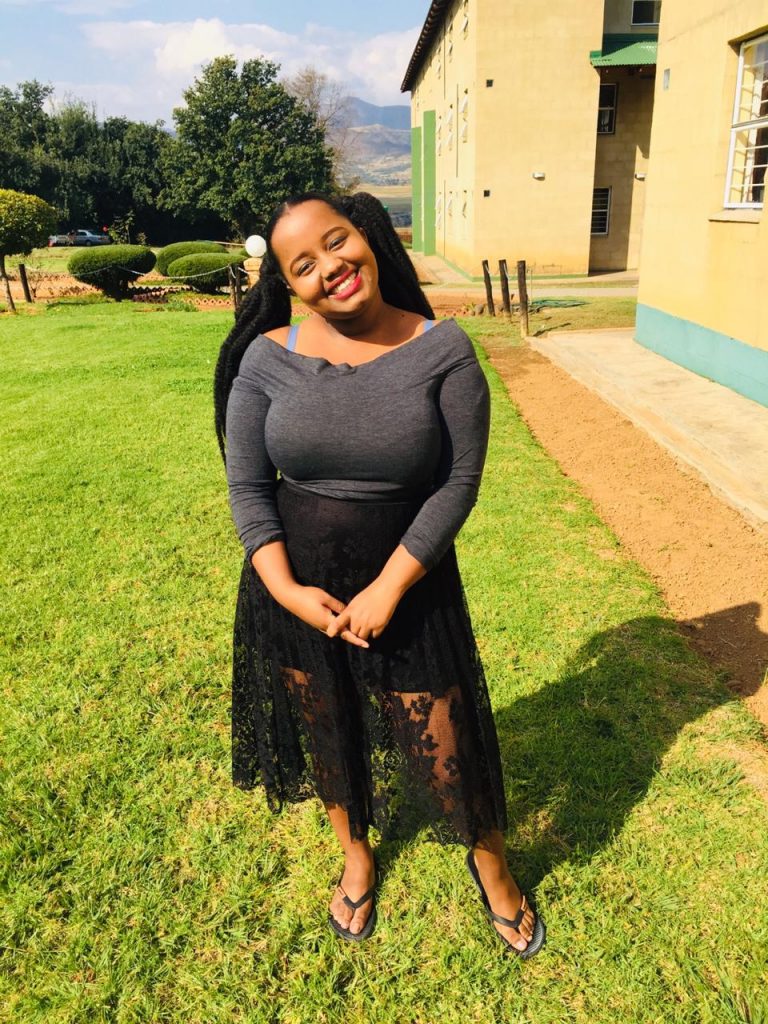 How can female students keep potential rapists at bay?
One can never know who is capable of rape because even the people we trust sometimes betray us. The best way to keep a potential rapist at bay is to watch out for the patterns and behaviour. If someone keeps on making pervertious comments about their clothing or body, they must keep far away from them, tell someone about them or even threaten to report them. They can also report to me as the Campaign Manager and I will take the matter up. But first, I must get the facts straight.
You also have a movement called Girls and Vision that provides girls with free sanitary towels. How much of an issue is sanitary towel in Lesotho?
It is a big issue in Lesotho. Big is an understatement, is it disastrous. Some girls cannot even go to school when they have their period because they do not have the financial capability to buy sanitary towels therefore miss out on the right to education. Others use cloths which is very unhealthy. Having a period is delicate time that needs hygiene and utmost care but most Basotho girls are deprived of that. It's sad because condoms are fee at government hospitals and other health facilities, but sanitary towels are not. Sex is a choice and menstruation is not.
In what areas do you need support?
We need support of the police most importantly. Many perpetrators get away with it because there is just no support from the law enforcement agencies. Short jail sentences given to rapists also discourage victims from reporting those who violate them. The biggest support would also be from the society itself. They society needs to do away with so many values that discriminate against women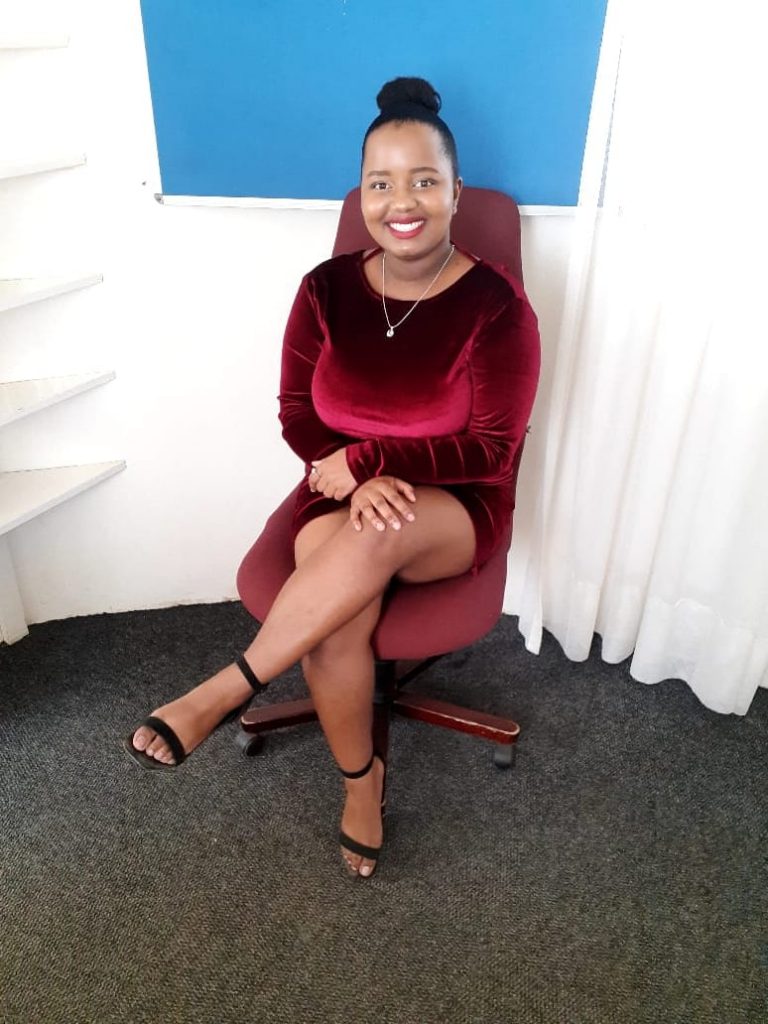 With all you are doing, you still have time for school politics; do you see yourself getting involved in national politics after your education?
I hope to join national politics one day. Politics gives one power and through that power I can be able to work on policies that favour women and children. If I work hard to get to office someday, i will make sure those policies and laws that discriminate against women are abolished. I also wish to be an example to young women that they need to be brave and stand up against the world. The world is against us. We need to break patriarchal barriers in our societies because they aren't doing us any justice.