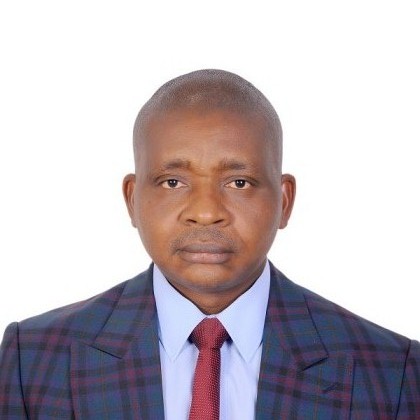 By Sunday Oyinloye
My birthday is just a week from now, and my plan was to write something about Barbados, a country which Nigeria has a lot to learn from without knowing that another country would spoil my mood. Ask an average Nigerian which continent is Indonesia located, he will probably tell you he doesn't know because it is not important to him. Sadly the same country has spoiled my mood.
Nigeria and Indonesia established diplomatic relations in 1965 when Indonesia opened its diplomatic mission in Lagos. My country reciprocated in 1976, when we opened our mission in Jakarta, the first Sub-Saharan African country to do so. Interestingly, both countries are members of multilateral organizations such as the Non-Aligned Movement, World Trade Organization (WTO), and Organisation of Islamic Cooperation (OIC)
But whatever past good bilateral relations that must have existed between the two countries was damaged by the weekend's manhandling and dehumanizing of our Consular Officer by the Indonesian Immigration officers who nearly choked him to death on the wrong assumption that he was staying in their country illegally.
I leant from diplomatic sources that the physically assaulted Consular officer made frantic efforts to explain his diplomatic status, but like mad dogs, the Indonesian Immigration officers would not listen, as they violently pinned his neck and head down even when he was shouting he could not breathe and gasping in horror.
As I watched the disgraceful and horrific video clip of the Consular officer being dehumanized, what went to my mind was the death George Floyd in Minnesota and what transpired between him and his killer police officer.
George Floyd had said "I can't breathe" and Derek Chauvin, the officer kneeling on his neck, replied: 'It takes a heck of a lot of oxygen to talk'
Unfortunately, 14 month after Floyd, a 46-year-old black man, was murdered in Minneapolis, Minnesota, United States, while being arrested on suspicion of using a counterfeit $20 bill, a Consular officer with the Embassy of Nigeria in Jakarta was almost killed in similar manner by Immigration officers of Indonesia.
The question is has the world learnt anything from the death of Floyd? Maybe little if we measure it with the barbaric behavior of the Indonesian Immigration officers.
Though, the sad incident is said to be receiving attention at the highest levels of both governments of Nigeria and Indonesia, I have my reservations about the tone of the Press Statement that came from our own Ministry of foreign Affairs which is a story for another day.
However, it reminds me of the way a fellow African country also humiliated Nigeria.
In 2019, Ghanaian government violated diplomatic premises of Nigeria breaking into a property that belongs to Nigerian government. Ghana continued the diplomatic assault when few days later, the Nigerian diplomatic premises was allegedly given to a top member of the ruling New Patriotic Party and the Green White Green (Nigeria's national colours) that adored the building was changed to white. The diplomatic property located at No, 10 Barnes Road, Accra and acquired by Nigeria in 1959 is valued at $5million.
I gathered that the controversial building was to be used by the top Ghanaian politician as collateral for a loan from First Atlantic Bank, a Nigerian Bank in Ghana. While the madness was on and the government of Nigeria was duly informed of the violation of its premises by Ghana, those in authority at home kept quiet as if nothing had happened.
In June last year, there was another diplomatic assault with the demolition of block of flats belonging to Nigerian High Commission in Ghana. The Police Headquarters is just about five minutes' drive from the demolished property, but Ghanaian police did nothing to stop the illegal demolition which was done with bulldozer.
Ghana's Ministry of Foreign Affairs and Regional Integration had claimed that" unidentified individuals" breached the premises of the Nigerian High Commission in Accra and that "investigations are ongoing to unravel the facts of the matter and bring the perpetrators to book" but they never mentioned that they did nothing to stop it, which was a reflection of lack of respect for a country reputed to be the giant of Africa. The demolished property is currently being reconstructed
The latest diplomatic assault by Indonesia is a wake-up call on the government of Nigeria, particularly our Foreign Affairs Ministry. Despite our challenges, Nigeria is a great nation and we must be accorded that respect. We deserve to be treated with respect and dignity by other countries.
Finally, I will suggest that the assaulted Consular officer be cross-posted to another country for his safety and to be able to overcome the trauma that might have come with his ordeal in the hands of the Indonesian Immigration officers.
And to the government of Nigeria, please, this case must be followed through to its logical conclusion, and the government of Indonesia be made to pay compensation for the uncivilized behavior of its Immigration officers.