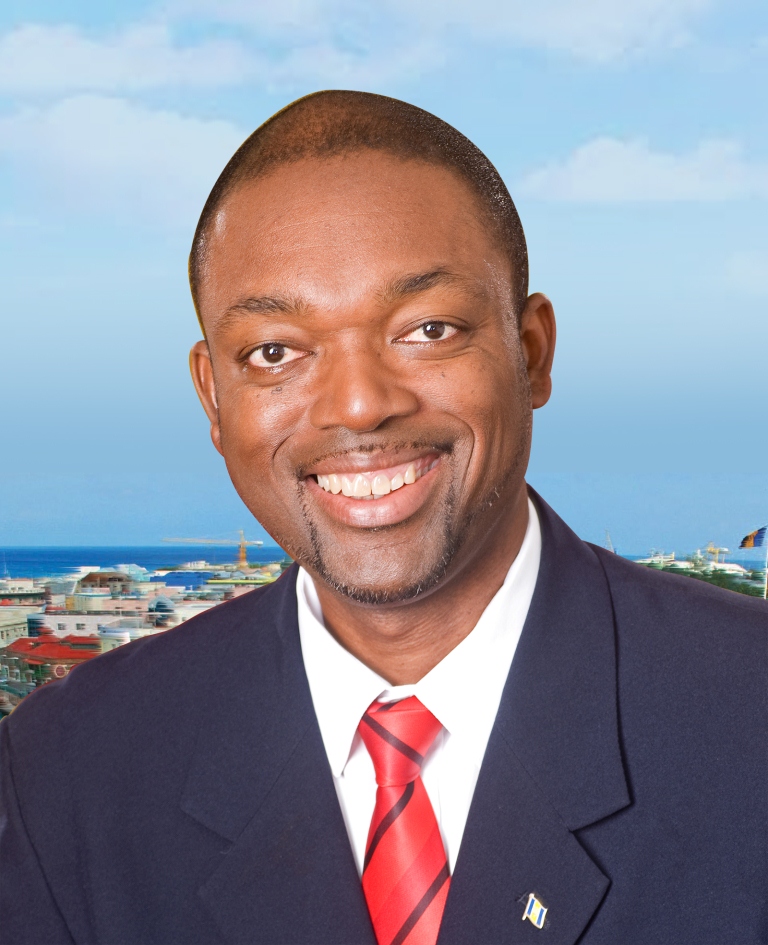 Hon. Colin Jordan is the Member of Parliament for St. Peter Constituency in the north of Barbados and currently serves as Minister of Labour and Social Partnership Relations. He has responsibility for the development of the Third Sector (civil society organisations) and is also Chair of the Social Justice Committee. Colin spent 25 years in the Tourism industry and served the Barbados Hotel and Tourism Association for many years including being its President for two years. An Elder at his church, he has served on various other boards and committees including as a Trustee of the Caribbean Policy Development Centre's Community Tourism Foundation, a member of the IDB's Civil Society Committee (CONSOC) in Barbados, the Board of the Barbados Tourism Authority, the National Insurance Board, and the Executive Committee of the East Caribbean Conference of Seventh-day Adventists.
In an exclusive interview with Sunday Oyinloye, Publisher, Green Savannah Diplomatic Cable, Hon. Colin speaks about the ties between his country and Africa, relations between Barbados and Nigeria and what makes his country unique in the Caribbean and why tourists should make Barbados their choice destination
Excerpts:
You were in the private sector before you became a Minister. You also worked with some Non-Governmental Organizations. Which is more difficult, working in the private sector or working with the government?
I worked in the private sector for 28 years, and this is just over three years in the public sector, so that brings limitations in terms of comparisons. But so far, the public sector is a bit more challenging to navigate and I think it is because there are a quite a number of processes and procedures that have been set up over the years, well intentioned, some of them no longer very relevant but still part of various processes . And so, navigating processes and procedures can be a bit of challenge. Decision making is also different. Decision making in the private sector is done on a company by company or an organization by organization basis and so there are not many people to consult when making decisions in the private sector, but in the public sector, you are dealing with a nation, and so the processes to take every decision; the numbers are significantly greater. More care has to be taken in decision making and a lot more consultations as it relates to the decision making. As a government, we have vigorous consultation processes and we have to consider all parties who are involved either in the policy making process or implementation of those policies. There are greater challenges in the public sector. Also, the benefit of the work that one does in the public sector is national and sometimes regional, as well as international in terms of our impacts as it relates to development.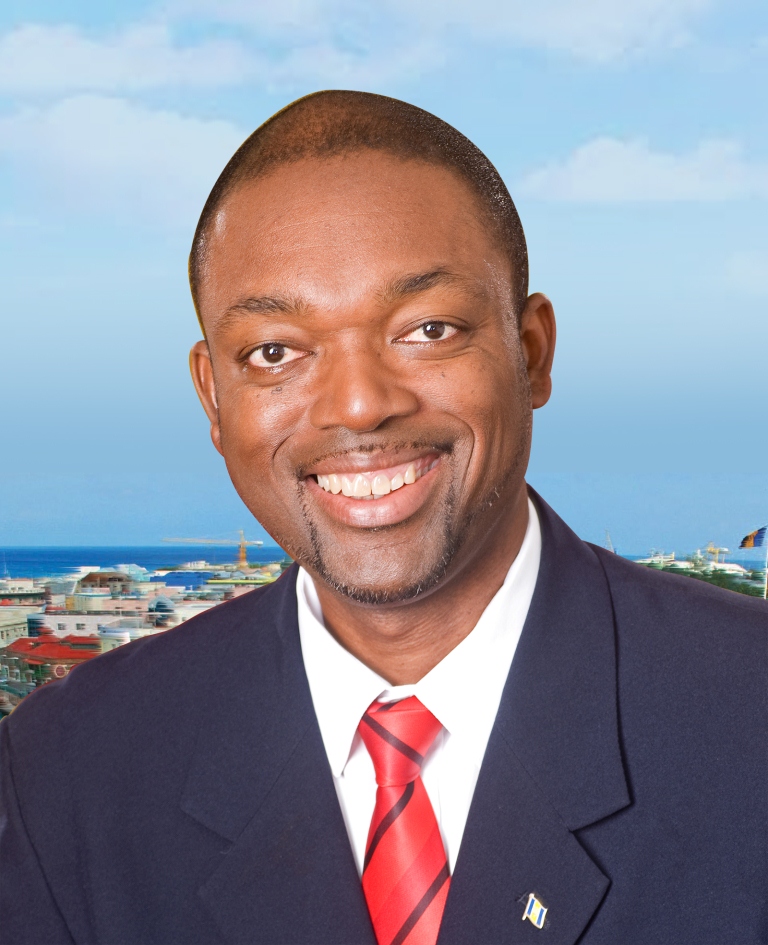 What attributes must a business person have to be able to succeed in politics?
In your first question, I spoke to the processes and procedures one has to navigate in public sector. A person coming from the private sector into the public sector will need to be patient, more patient that one has to be in the private sector. if you are to make positive changes in the public sector, then you have to be patient and you have to be prepared to navigate the bureaucracy that would enable you to get things done. So I think patience is an important attribute. You also have to be strategic and visionary. That is also what we are taught in the private sector, so that helps in the public sector as well. Therefore, the person should have patience to navigate the bureaucracy and patience to work with the procedures and processes, love for the country and its people and the desire to see the entire country develop
What is the relationship between the labour and the government of Barbados?
The relationship between labour and government was not always what it is now. We can look at it from two perspectives, historic and what we have now. Historically, there was uprising in response to poor economic conditions in 1937 that led to many deaths; British Royal Commission was sent in to investigate conditions. The commission came to the conclusion that workers were not pleased. The Barbados Progressive League (BPL) was soon to become the Barbados Labour Party (BLP), formed in April and launched in October 1938. Out of that political party, a union was formed in 1941 and this is actually the 80th anniversary of the Barbados Workers Union. Their members are from all political persuasions and they have been working together with the government over the years. Right now, we have what can be said to be a good relationship between government and workers and that relationship is centered on what we call the Social Partnership. It is actually an institution. The Social Partnership works towards developing a mechanism of effective leadership and to provide a platform for consultation, dialogue and collaboration to take place with different stakeholders in an effort to enhance the economic and social development of the country. Three distinctive groups, Government, Employers representatives and Trade Union representatives agreed in 1993 to the establishment of Prices and Incomes Protocol and this led to the birth of the Social Partners. That Social Partnership has helped to change the relationship between labour and government, and labour and private sector. It has provided platform for discussion of difficult issues over the years. People have been able to share their respective views and say exactly what they feel. We have been able to address many issues. We make our decisions within the context of the Social Partnership. For example in dealing with very emotive issue of vaccination, Social Partnership came to fore. There were consultations. All the Social partners were present and because of that, we were able to hear the views of the public and at the same time those of us on the part of the government expressed our views. I am using this example because when you bring everybody together, you are able to sit down discuss, and trash out issues. And more often than not we come to conclusions. Therefore, the relationship between the labour and the government is that of mutual respect. However, there are challenges in the labour environment in Barbados at this time just like in every other country because of the covid-19 situation. There has been uncertainty as relates to jobs and businesses. But even at that, I will still say that the relationship between labour and government is good.
I want to know what the government is doing to motivate the workers?
Before we came into office, we indicated to the workers that one of the first things we would do was to give increase, and that was what we did. One of the motivations for workers is an understanding that government is committed to them. We have had occasions to make that clear on a number of events that the government had to intervene to solve industrial disputes. And in every case, we make it very clear that government is committed to workers welfare; that we are a labour party. So we indicate to all our workers that we shall not allow them to be exploited. We also indicate to them that we hold to all conventions of the International Labour Organisation. The workers' organisations are aware of that. One of the things we have also done in terms of motivation is that we have established the national minimum wage. That was the first time such would be done in Barbados. We did that because we believe that workers should earn wages that will enable them to keep their bodies and souls together. Those are some of the things we have done to motivate the workers in our country.
Why should tourists come to Barbados?
Barbados is a tourist destination. The geography is unique. The climate is very good. There is consistency in terms of climate and excellent beaches. There is a slogan which partly answers your question; we are called the gem of the Caribbean. There is another slogan that says just beyond your imagination. These slogans tell why tourists should come to Barbados. Barbados is an interesting place. It is a small Island just 431 km2. It is a unique Island because it is not volcanic like most of our neighbours. Though we are small, we have interesting landscapes. Barbados has some of the most diverse beaches in the Caribbean. It is also the birthplace of rum. Mount Gay Distilleries has been churning out rum in Barbados since 1703. The distillery produces the oldest rum in the world. We also have great festivals like crop over festival. We are interesting people with an interesting culture. Our people are warm and educated. We have free education offered from primary up to the university level (first degree). As a result of that, our people communicate well, so visitors to Barbados will find it very easy and interesting coming to a small island and find out that there is so much in the development of the people in the country. If you come to Barbados say from Nigeria, you will see people who look like you, and some of the dishes will remind you of Africa because that is why 90 percent of our population comes from. There are also terms and phrases here that remind tourists of Africa. Our history and heritage is also unique. We are the only country in the Caribbean that never changed hands during colonial era. It allowed for development though in a slavery context; allowed for institutions to be built. For example, our parliament is one of the oldest in the world. It dates back to the 1639. The Parliament of Barbados is the third oldest legislature in the Americas and is among the oldest in the Commonwealth of Nations.
What makes Barbados unique from other Caribbean countries?
Our history and heritage make us unique. As I said earlier, we never changed hands. I think we are the only country in the Caribbean that never changed hands. We also have institutions that have been built over the years that are very resilient. Barbados is an island nation located in the Caribbean. We're actually the easternmost island in the Caribbean and are in fact completely surrounded by the Atlantic Ocean. Because we really don't have mineral resources, we place high premium on education because lacking natural resources means that we have to develop the people and ensure creativity.
How solid is your relationship with Nigeria?
Barbados is in the process of deepening relationship with Africa generally. Barbados and Nigeria formally established diplomatic relations in April 1970, which was shortly after our independence in 1966. We have had relationships with the continent over the years. Since we came into office in 2018, we have focused more on working with our African brothers and sisters. We have full diplomatic relations with two African countries with our embassies in those countries. We started so far with Ghana and Kenya. There are factors responsible for that. Some United Nation offices are located in Kenya. It thus makes sense because we have our High Commission in New York and also Geneva. So we have established an Embassy in Kenya and then, Ghana. As for Ghana, it has historic relationship with Barbados. Many of us are descendants of Ashanti and Fante of Ghana. Therefore, that emotional connection would have inspired us to do that. Recently, there was a joint church (Anglican) service between Barbados and Ghana. As I said earlier, we have relationship with Nigeria. It is important to us and we intend to deepen our relationship with Nigeria. Barbados recognizes the fact that Nigeria is large in terms of population and economy. We are collaborating with Nigeria on solar energy and Financial Technology.
What sectors of the economy should Nigeria expect investors from your country?
In the area of solar; there has been a certain level of interest. Also, in the area of Financial Technology which is being explored as we speak. There was at some point a desire on the part of Nigeria for our experts to assist in the tourism industry. At that time, I don't think it was on the perspective of investment but on the perspective of collaboration and sharing of knowledge and ideas. That is another area in which we have some level of experience and expertise that Barbados can be of benefit to Nigeria.