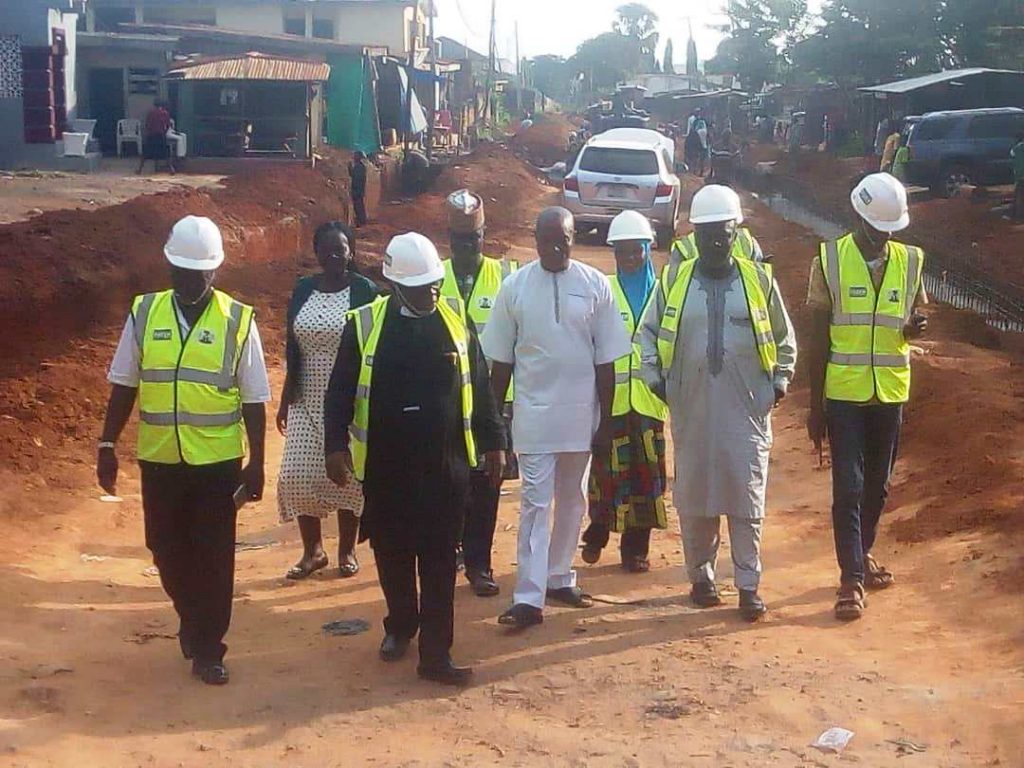 By Mephy James
The Kwara State Technical Committee of the Council for the Regulations of Engineering in Nigeria (COREN) has advised the state government to patronize only duly registered engineering firms for its projects to ensure execution of quality job.
Besides, it counseled the government to do proper monitoring of all its projects so that contractors could adhere strictly to specifications with a view to getting value for taxpayers' money.
The Committee's Chairman, Engr Bashir Atunde Lawal who led other members on the inspection of some government's projects in Ilorin, expressed displeasure over the quality of work done on Overcomers Church road, Tanke , Ilorin.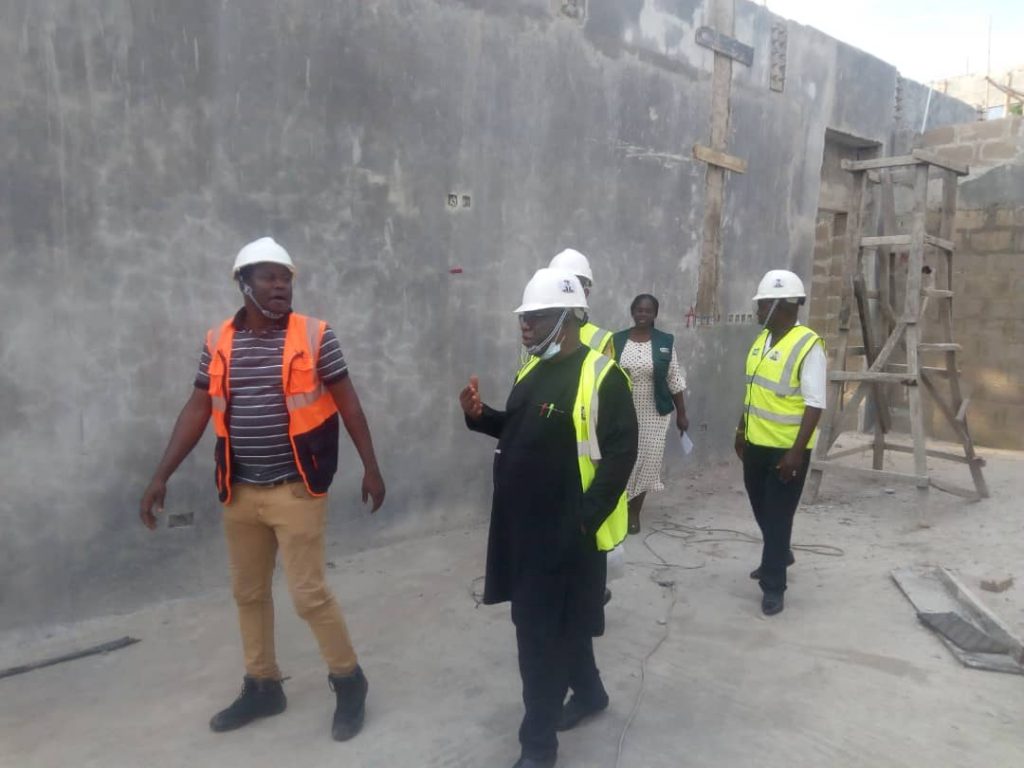 He pointed out that there was no competent Engineer on site to monitor the job, adding there was no approved drawing to determine the nature of the job to be executed.
The Chairman therefore, encouraged the government to always engage the services of competent and certified Engineers with a view to getting value for money and ensure that quality jobs are done.
According to him, "Kwara State Government should ensure that no Engineer is allowed to supervise any project except duly registered by COREN and possesses appropriate practicing license which should be a condition for prequalification by all companies assigned to carry out engineering projects in the State".
At the site of the ongoing construction of Visual Arts Center, the Chairman, expressed satisfaction with the level of work done on the project and praised the government for engaging the service of a qualified Engineer.
Engr. Lawal explained that the committee is saddled with the responsibility of verifying and monitoring the professional competence of Works Approval Officers; acts as COREN watchdogs on maintenance, upholding Engineering codes of practice in public works, prohibit default and ensure that all works are in accordance with Engineering design and specification by Registered Engineer.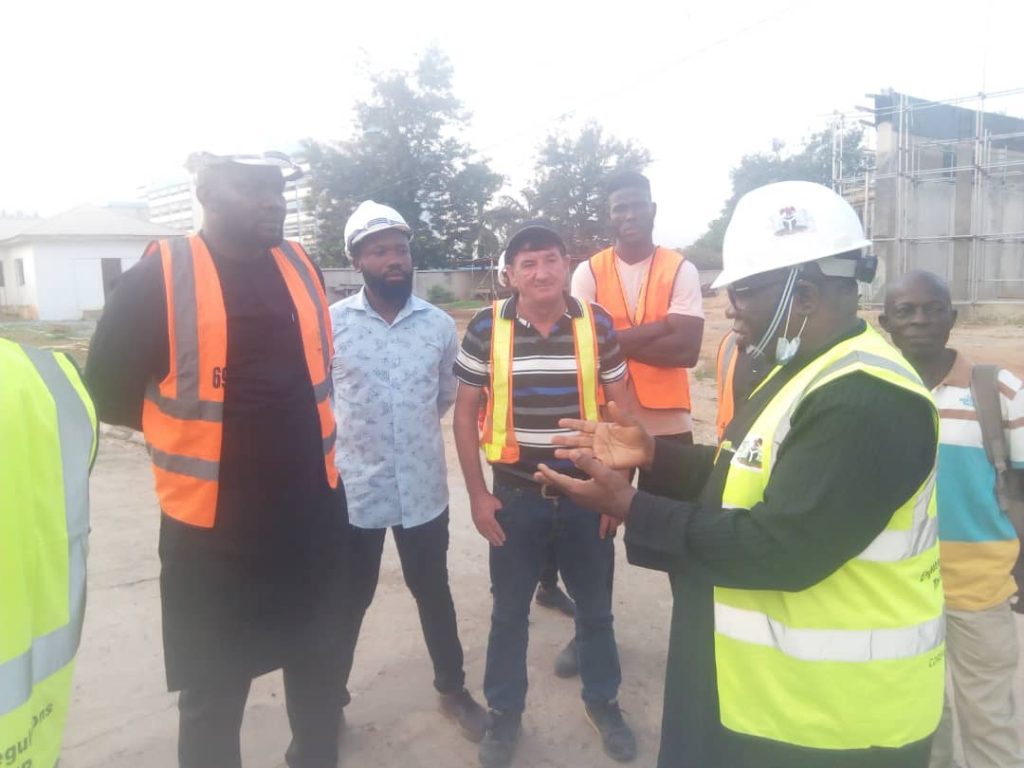 Other duties of the committee according to him, includes; to verify that all organisations working in the area of Engineering contracting have at least an active Registered Engineer on their Board of Directors; to observe and report cases of non-adherence to approved Engineering Codes of Practice in respect of Public and Private works to the Registrar; to report all defaulters and contravention of COREN ACT to the Registrar and to verify that all Engineering Practitioners (local and foreign) in the Engineering Organisations have valid COREN Practicing License.
He disclosed that the Council for the Regulation of Engineering in Nigeria (COREN) inaugurated the Technical Committee to also monitor the activities of expatriates in the state.
Speaking further Lawal said the committee is to ensure that the expatriates carry out their operations in Nigeria in accordance with the law and international best practices
He added that the committee is an Engineering Regulations Monitoring (ERM) committee which was established to effectively monitor not just expatriates but also other engineering practitioners.
"ERM operations necessitated the inauguration of a National Technical Committee and a National Expatriate Monitoring Committee. This is being replicated at the state level in all states of the federation including the Federal Capital Territory" he said