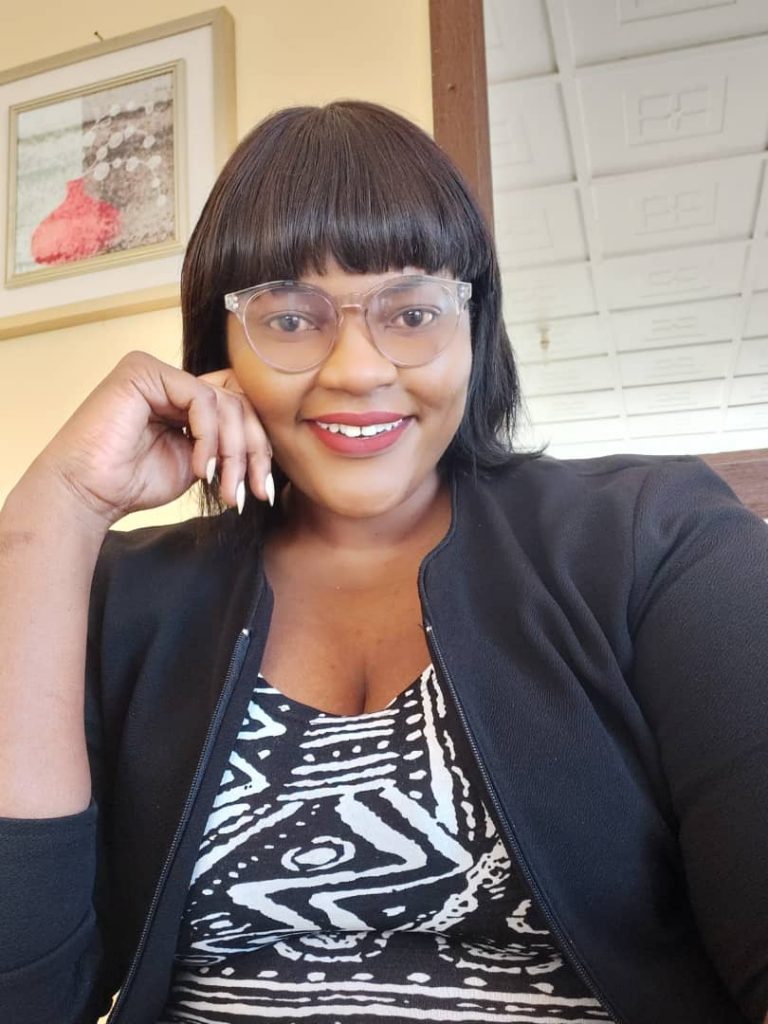 Besa Kyanamina is a Zambian Entrepreneur, Philanthropist, youth Mentor and Community radio development expert. Besa is the founder and CEO of a women led initiative called Women Community Response Project where she works to address issues affecting women and girls especially in the areas of leadership and entrepreneurship. She reinforces her efforts through her radio station called Solwezi FM Radio, in solwezi were she sits as Managing Partner. She is also the Principal Consultant at Megacom Zambia limited a small but steadily growing Human Resource, media and communications company that she established with her husband in 2018. Her day job is working as Managing Director for Centripetal Media Zambia a film production house working at producing films reflecting the strength and other issues affecting women and girls. She is recipient of the 2018 and 2019 Zambia Kwacha music awards for Best Radio Presenter and Best Supporting Radio Station. She is also the Zambian Chairlady for the Africa Heroine Awards, 2022. In the next 5 years, Besa's dream is to establish a Pan African women only online radio station that will address issues of women and girls across Africa. This radio station will have a base in Zambia and will serve to break down barriers of misinformation and a lack of access to information for women and girls that can help them make informed decisions and be provided with an equal opportunity to participate in all matters concerning them so that they can take up leadership roles and champion their own causes passionately. Besa is driven by the power she sees in vulnerable women that they don't see themselves. She is a master strategic thinker and a high achiever. Her desire is to bring all women and girls to the saving knowledge of their own strength through training and mentoring them in leadership and entrepreneurship.
Her popular phrase is "When am long gone, what should remain is not just my name, others should feel deep down their souls that my work was important and is worth continuing."
Besa who is currently in Nigeria to receive an Award as one of the most distinguished African women this weekend speaks exclusively to Sunday Oyinloye, Publisher, Green Savannah Diplomatic Cable
Excerpts: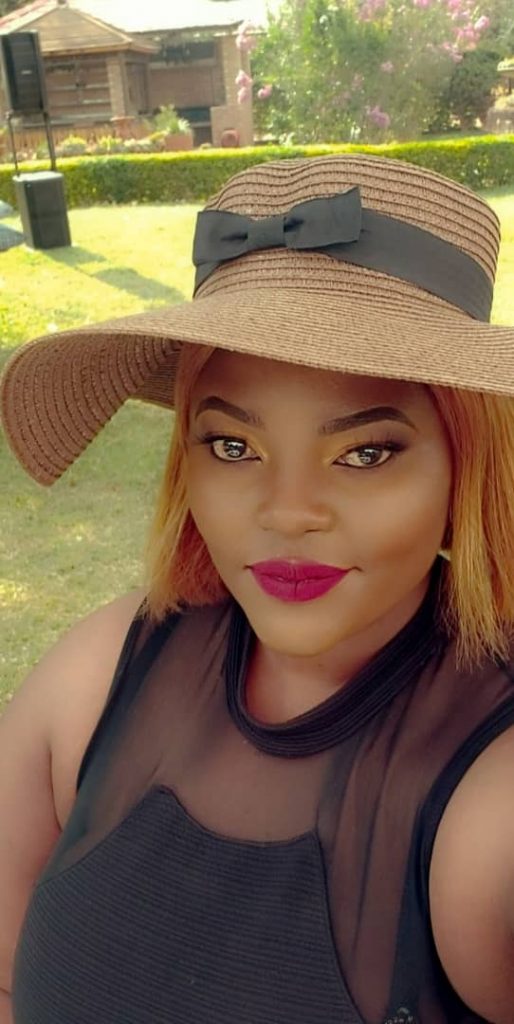 What gave birth to Women Community Response Project?
Women Community Response Project was birthed from my passion and love for women and girls development especially in leadership. Growing up in a country like Zambia where societal norms and traditions are much respected, it was difficult to explore my abilities to lead or even come to the realization that I had the potential to lead others especially men. But my whole life I have been mentored by my father and this for me was all the go ahead I needed to break stereotypical barriers that I would later face as an adult. In a nutshell, I saw the gap. Other countries and societies were advancing towards using all the help they could get to develop, and ours was still in the same space of placing a woman in the kitchen and girls in early marriages. This was motivation enough for me. Mine was to show how beneficial women can be in the development of any society and in all sectors. To do this, i began a conversation on women in leadership and starting training programs alongside other initiatives that my organization had started at the time.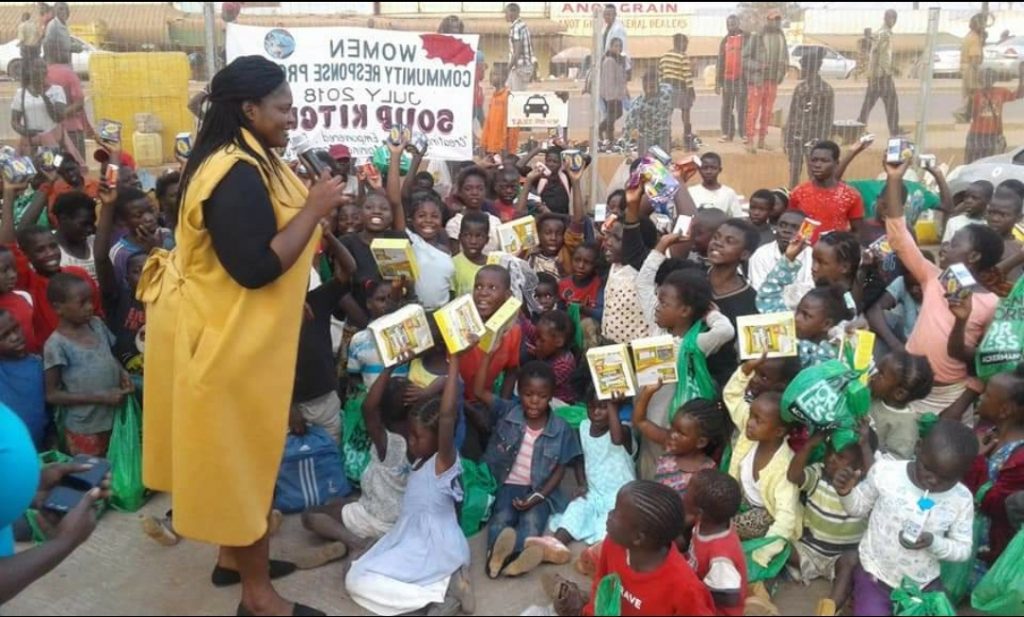 What impact has it made in Zambia?
My organization is based in Northwestern Province of Zambia in Solwezi district. Over the years we have established various initiatives to advance our cause. Since its inception WCRP has been involved in various activities. One, we have what we call The Annual Soup Kitchen, an initiative that I started in 2016 to provide warm meals for street kids, widows and the elderly. The idea is to show them that they are not alone and as communities it is our responsibility to care for one another. Secondly, we also have .Project Rescue, an initiative that drives to retrieve girls and women from abusive homes and seeks justice for them by advocating for fair trials for abusers. This initiative established in 2018 has since seen the rescue of over 80 women and 123 girls. The whistle blowers are usually community members but the challenge largely faced in rural areas is that families cover up crimes and here we are working at finding sponsors so we can have community forums to teach communities the long term effects of covering up crimes; psychologically for victims and economically for communities. WCRP has procured 10hectors of land in solwezi to build a school and self-house for women and girls.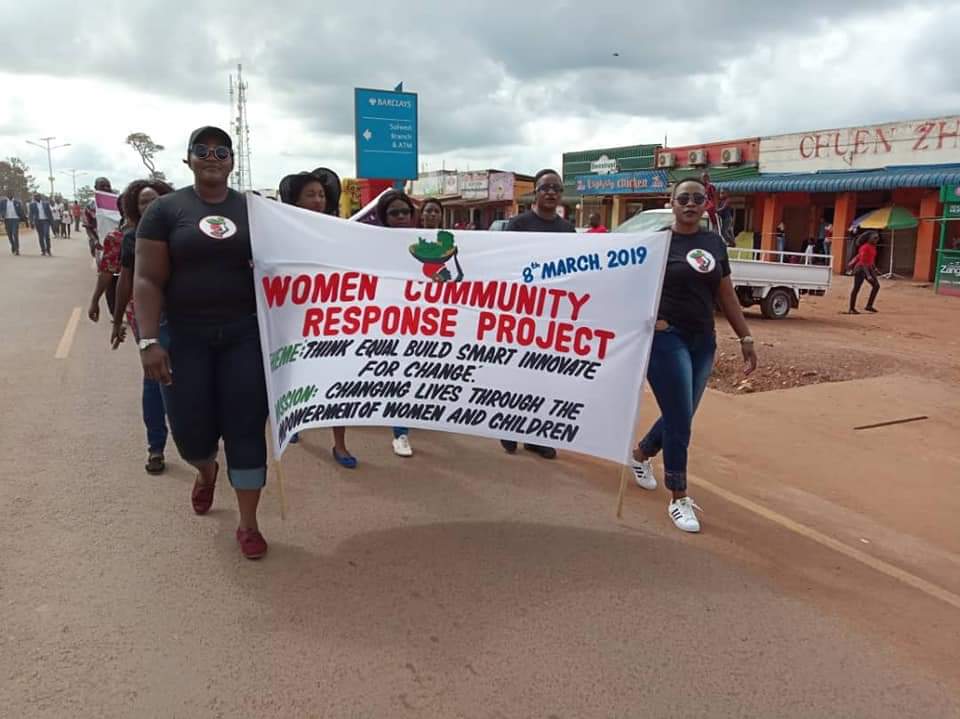 Another notable thing we introduced is Young People Mentorship Program. The Young people mentorship program was started in 2020 after conducting a series of district entrepreneurship trainings. We discovered during the trainings most young people had a mindset problem and hence had no desire to bring to reality the information and opportunities that were being provided by the trainers. So we started a leadership and emotional intelligence 3weeks intense course on mindset and behavioral change. The program has trained 150 youths in 3 cohorts and we hope to continue this training.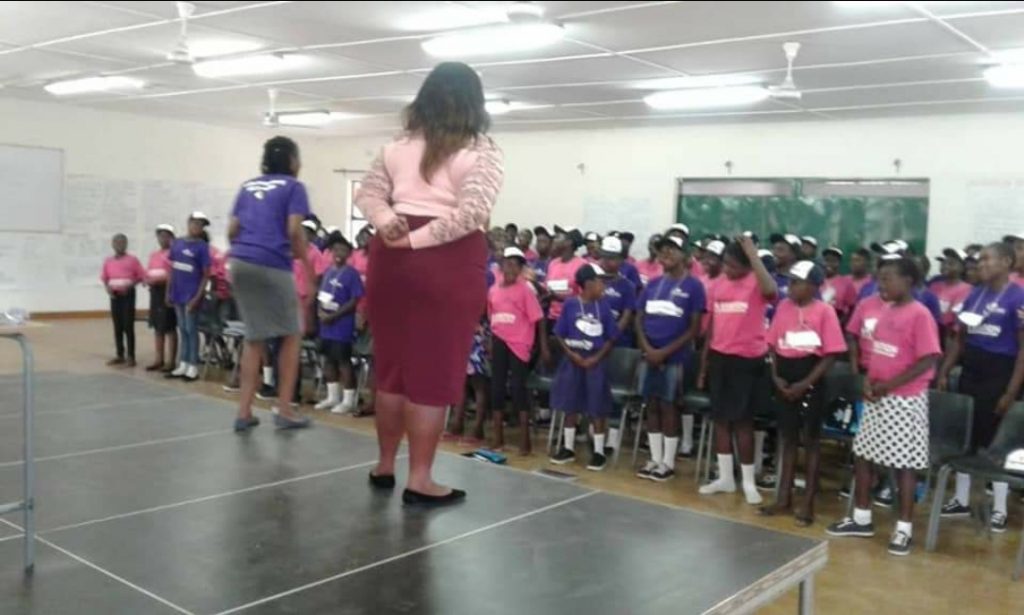 We also made impact with a programme called 'The Girls Boot camp'.This is an initiative for girls to just listen and act. We train girls in leadership and mindset change to motivate and inspire them to make decisions now that will change their lives and that of the next generation. It is held in an isolated location in Solwezi for 2weeks with no technology and other destructive things. We also teach them life skills such as bricklaying, carpentry and other masculine work to bring them to realize they are no lesser than boys and whatever they put their mind to they can achieve.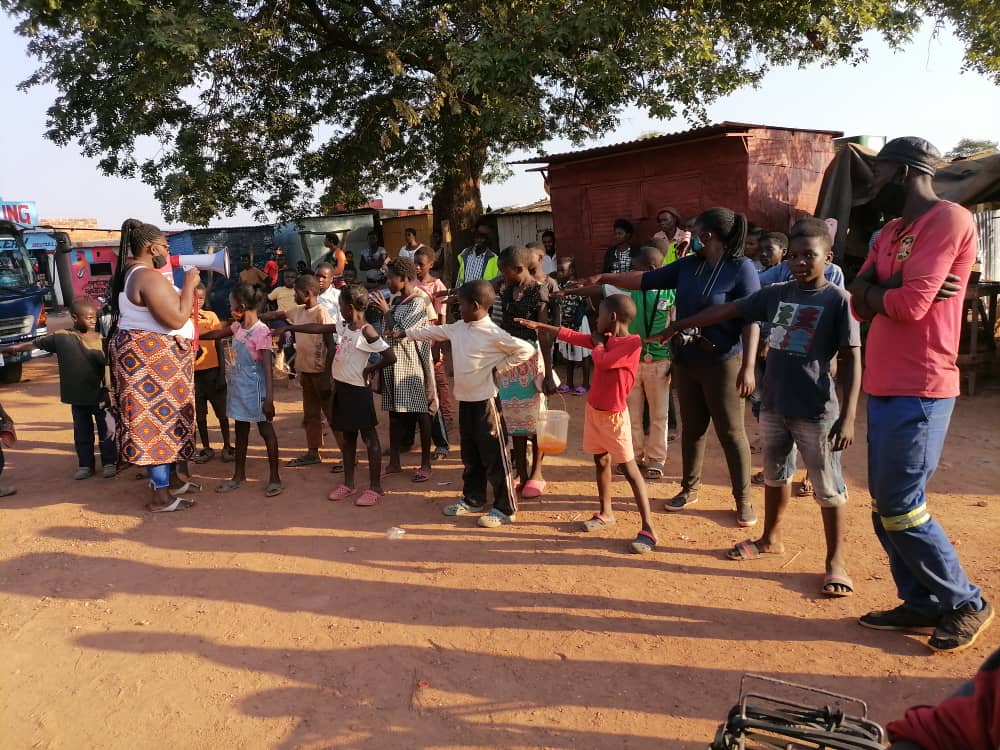 Other activities include; Women and Girls quarterly forums where we discuss issues affecting them and what they think the solutions to those problems could be. These issues cut across all spheres of society not just social issues. COVID19 Community Task Force. We work with various municipal councils in the districts to raise awareness on covid19. In the first wave we did the work alone until GIZ noticed us and funded us for 3 activities in the area of covid19. The task force is also made up of community volunteers such as doctors, nurses and traditional leaders. The Sewing Mum This is an initiative by one of our trainers who teaches skills to women in fashion and design. She teaches women to create cloths that speak power and strength to women.
You are the Managing Partner and Board Member of Solwezi FM Radio. I will like to know why you set up the media outfit and also the impact it has made in your country?
The radio station is something very close to my heart because it speaks to my values and those of many Zambians. I can proudly say it was the best training ground for all my work. The radio station was set up bridge the information gap existing in the Northwestern Province at the time. It is the first and oldest radio station in the province. For any society to develop they need access to information to make informed decisions that are necessary for its development. The coming in of Solwezi Radio did just that and is still serving its purpose to this very day. I am happy to say that it is the most trusted source of information in the province and has solid relationships with both the government and private sector and is generally loved by its community that have made it a household name.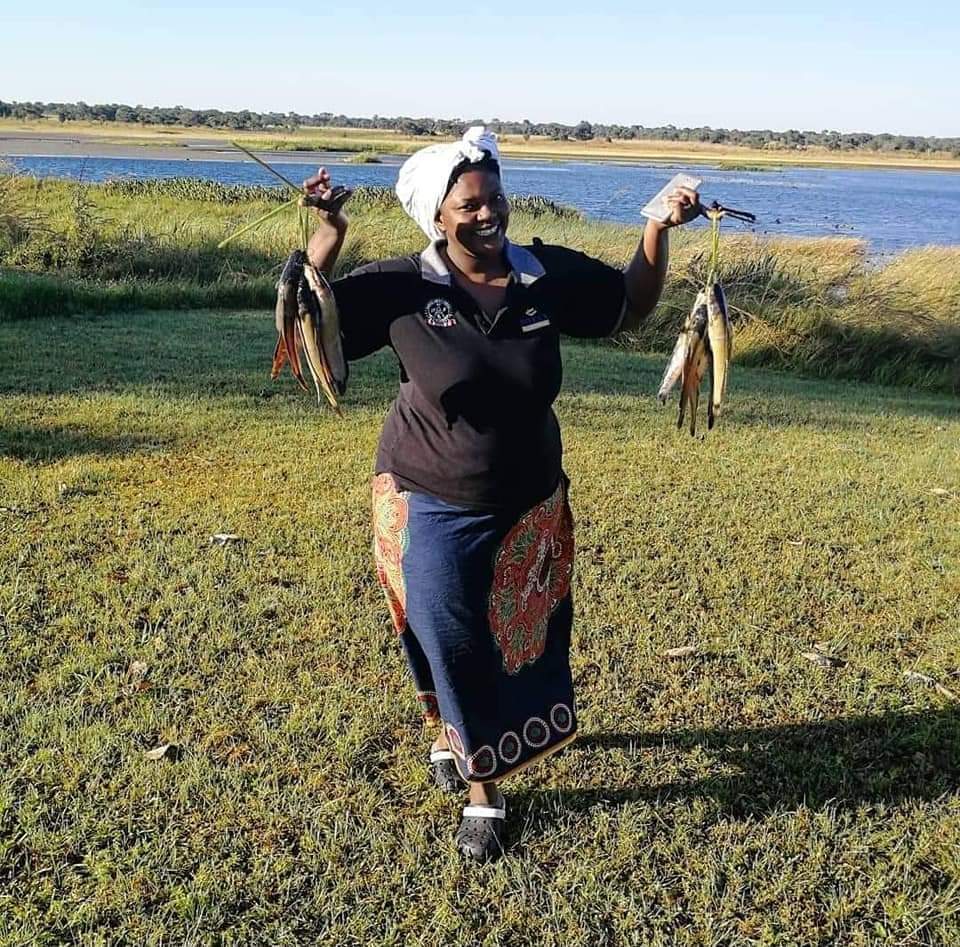 As an entrepreneur, a media practitioner and someone who runs a not-for- profit organisation, how do you manage your time to ensure success?
I love it all and I pride myself in my three core strengths; multitasking, Strategic thinking and planning. And my work in all my spaces is very similar. So I lump all similar tasks for all my initiatives together and carry them out. And I have a knack for planning. I plan to the Tee. My father taught me a very valuable strategy. He would always say poor pro planning produces poor performance, but perfect pro planning Producers perfect performance. Also I have amazing multi-tasking skills.
Tomorrow, you will be receiving award as one of the most outstanding women in Africa, what does that mean to you?
This is one of those humbling moments where your passion and love for what you do takes you before kings. This award to me means we are heading towards attaining our MDGs on women and girls. It means hope for a young girl in rural Africa who aspires to take up the leadership mantle in her spaces. It means hope for African women doing the most even more than I am in advancing issues of women and girls and lastly it means all our work is not in vain and there is need for continuity. I hope that all women are motivated enough to continue the work they are doing. The world is always watching.
What is your sincere impression of the country and its people?
Nigerians are fun loving people. I have Nigerian friends back home but being part of this larger community is absolutely amazing! I am glad that I was welcomed like royalty and I will get to meet amazing African women at the ceremony.